Free WoodSolutions Webinar: Post and Plate – the next evolution in Mass Timber Buildings
Tuesday, August 4, 2020 - 11:00
---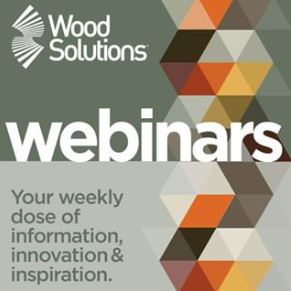 In the relatively short time modern mass timber buildings have been built, we have seen the rapid development in the form of construction, commencing with honeycomb closely spaced walls, to post and beam and now Post and Plate.

Post and plate buildings are where the floor plate sits directly onto columns removing the need for beams that take time to install and interfere with the building's services. First seen with Brock Commons, an 18 storey student accommodation building in Canada, this form of construction is a fast and efficient construction method.

This presentation will explore what is Post and Plate construction, the various forms of it, Rothoblaas' spider connection, Xlam's band beam and glue bonded systems and discuss what is required to make it successful.