Principles of Timber Design: Continuing Professional Development 2-Day Course
Monday, January 22, 2018 - 08:30

to

Tuesday, January 23, 2018 - 08:30

The University of Queensland, School of Civil Engineering

Architects, Engineerings and Design Professionals
---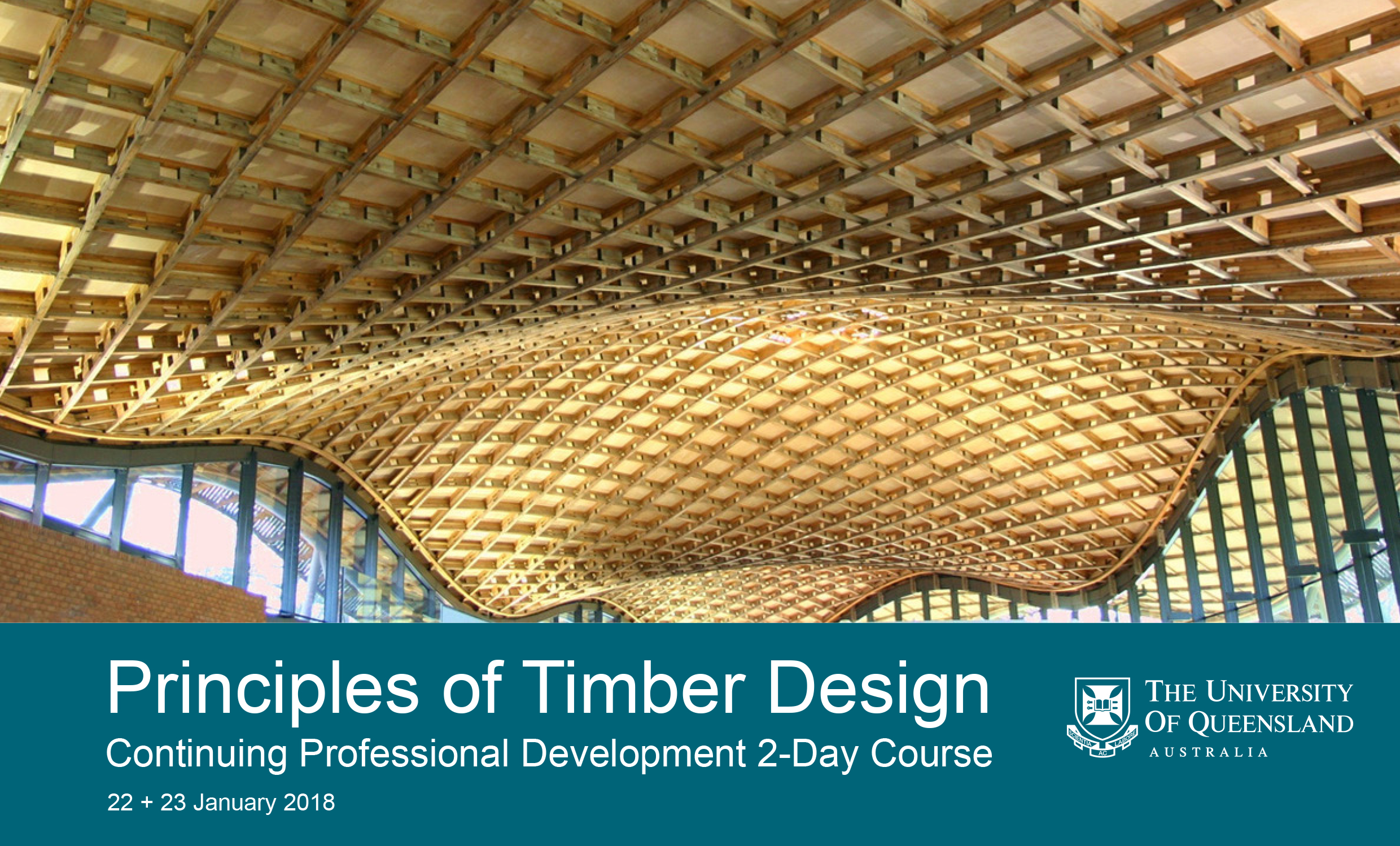 The University of Queensland's School of Civil Engineering is pleased to announce the first in a series of Timber Design Continuing Professional Development courses for architects, engineers and design professionals.
The Principles of Timber Design CPD 2-Day Course will be led by internationally recognised engineers Professor Richard Harris (UK) and Professor Jose Torero (USA) with contributions from members of the Centre for Future Timber Structures and the Australian Research Council Future Timber Hub both base in UQ's School of Civil Engineering.
Greater awareness of the potential benefits of engineered timber as a structural material for the design of multi-storey buildings is increasingly leading to client interest in a 'timber' building option. However, the technical education and professional experience of designers typically focuses on concrete and steel, providing little or no grounding in either the fundamental principles of timber design or its practical application to a contemporary building context. This introduction to timber design provides a starting point for designers looking to fill this increasingly relevant gap in their professional knowledge.
Register now!