Timber Engineering Design Workshop
Tuesday, July 9, 2019 -

08:00

to

17:00

9 Collingwood Street, Osborne Park

Prof. Geoff Boughton, Director - TimberED Services & Jon Shanks, Associate Director - TimberED Services
---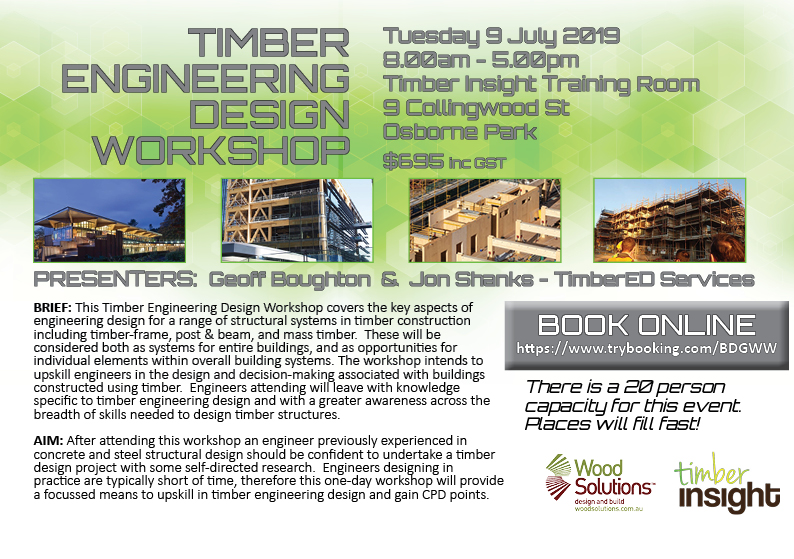 There is a twenty person capacity for this event. Places will fill fast!
BRIEF: This Timber Engineering Design Workshop covers the key aspects of engineering design for a range of structural systems in timber construction including timber-frame, post & beam, and mass timber. These will be considered both as systems for entire buildings, and as opportunities for individual elements within overall building systems. The workshop intends to upskill engineers in the design and decision-making associated with buildings constructed using timber. Engineers attending will leave with knowledge specific to timber engineering design and with a greater awareness across the breadth of skills needed to design timber structures.
AIM: After attending this workshop an engineer previously experienced in concrete and steel structural design should be confident to undertake a timber design project with some self-directed research. Engineers designing in practice are typically short of time, therefore this one-day workshop will provide a focussed means to upskill in timber engineering design and gain CPD points.