A building set to become a pivotal moment for modern architecture and timber construction.
Project Name
Maggie's Oldham
Location
Rochdale Road
United Kingdom
Image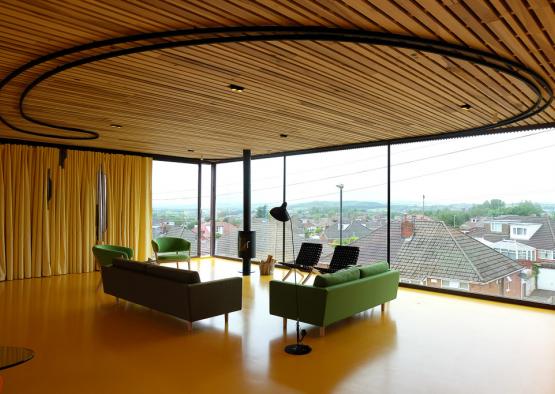 Image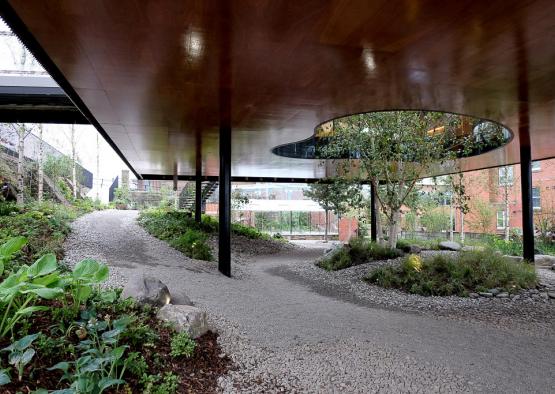 Image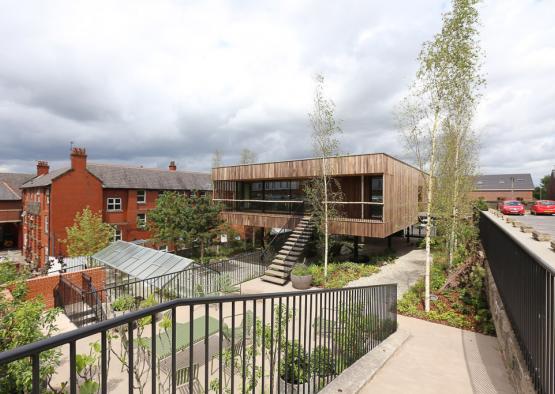 Image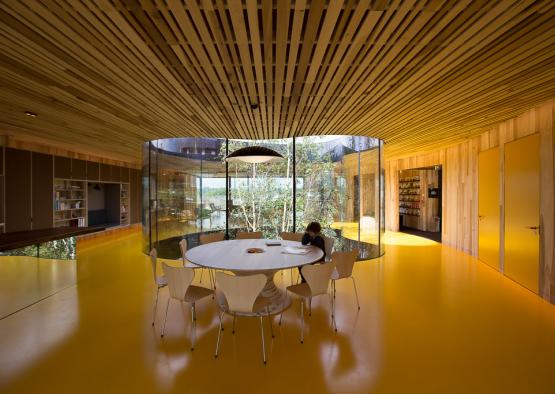 Image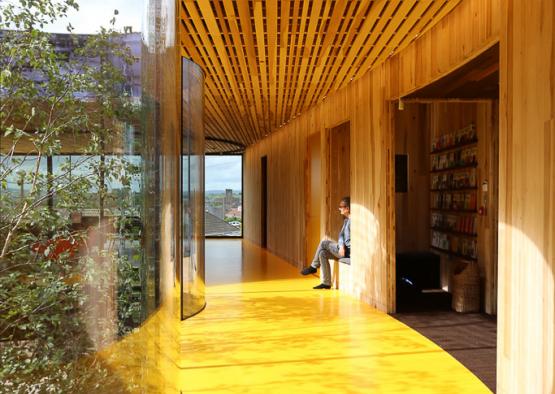 Image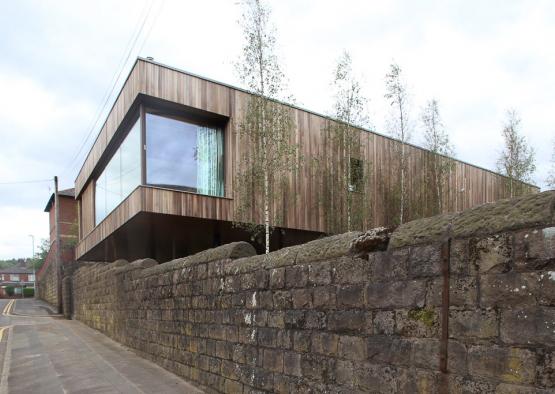 Image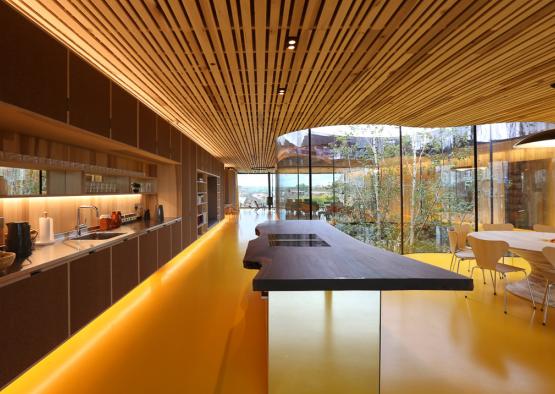 Image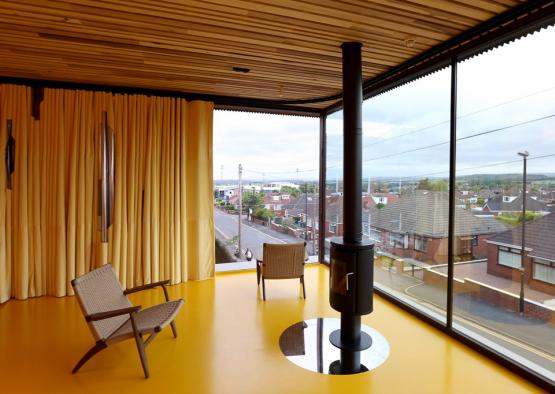 Image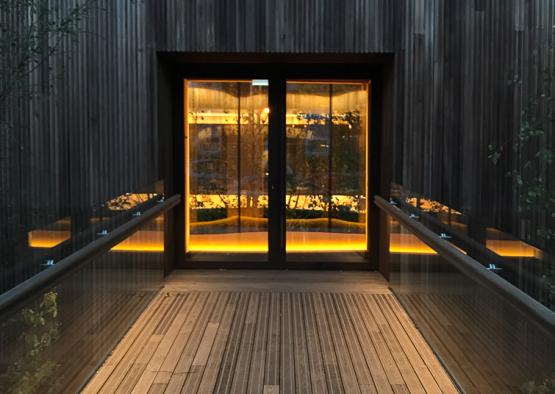 Image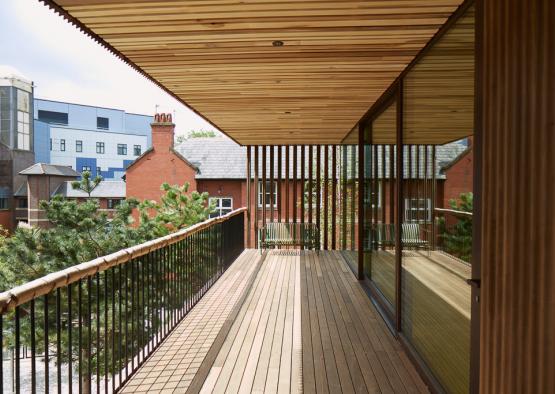 Image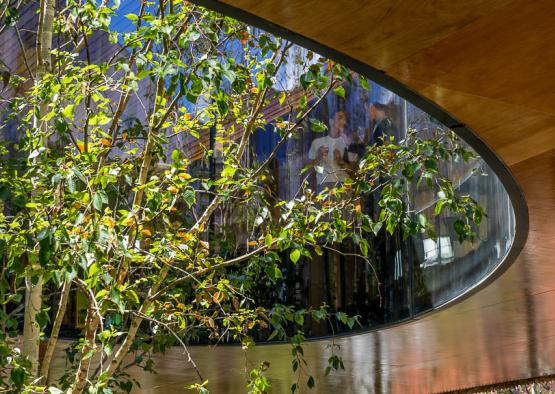 Image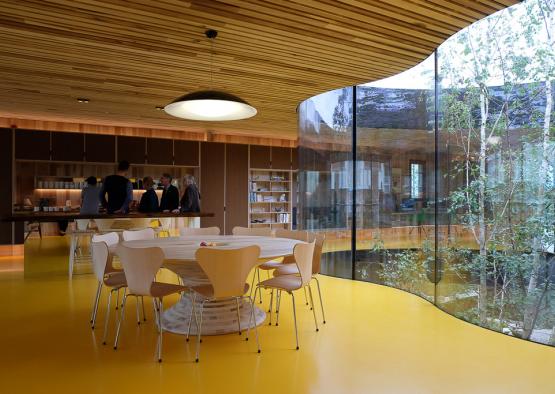 Image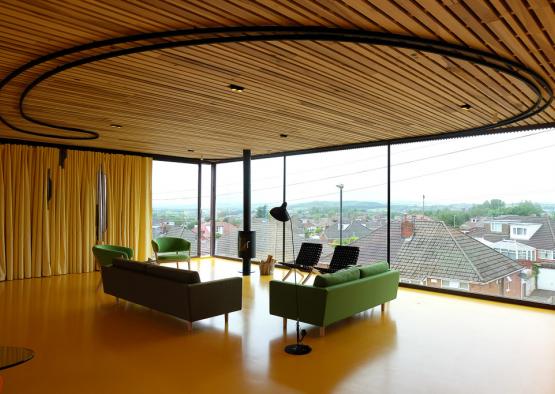 Image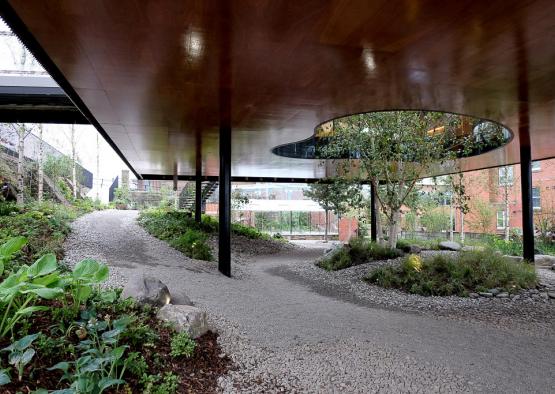 Image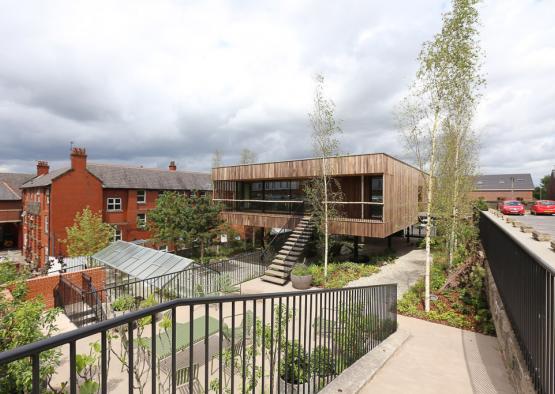 Image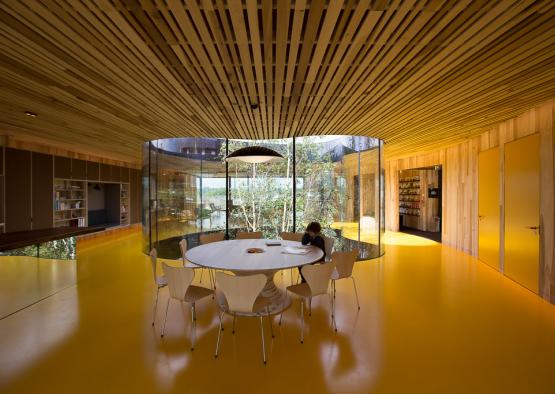 Image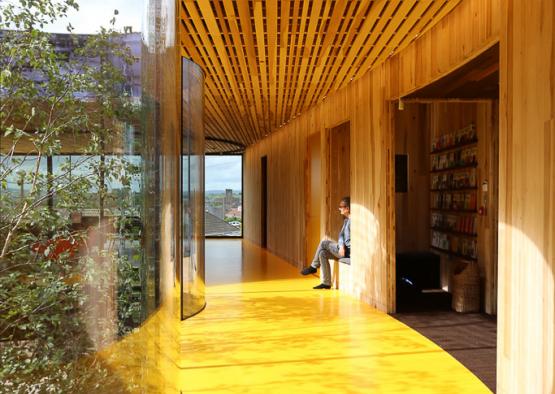 Image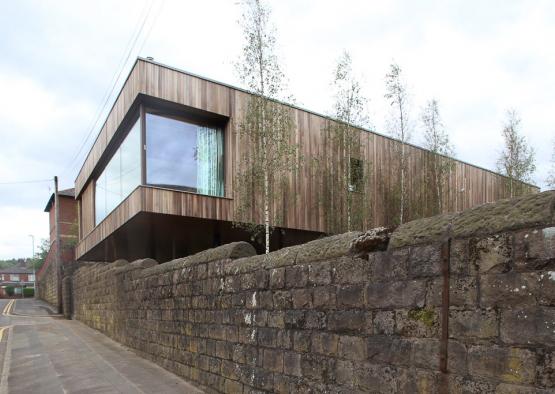 Image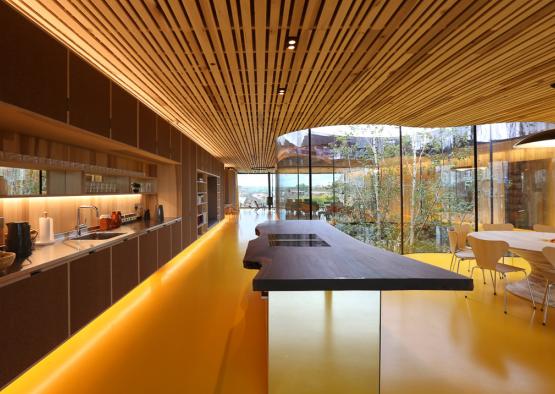 Image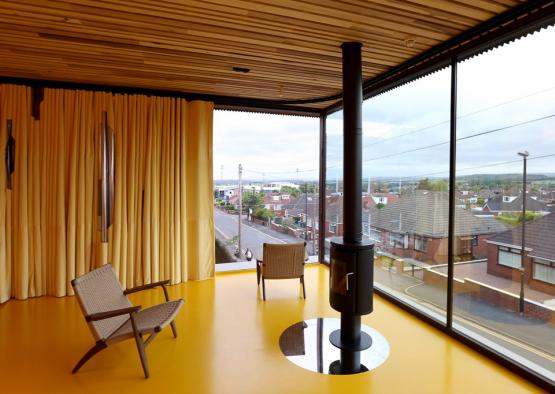 Image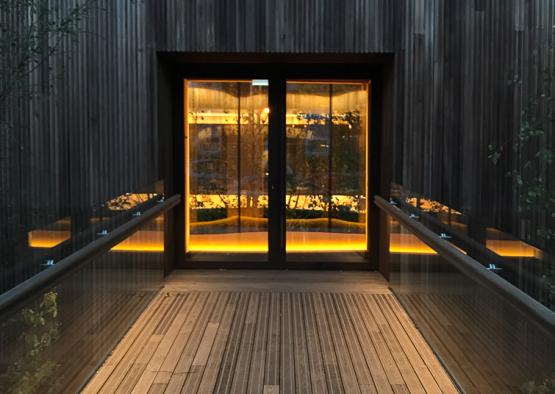 Image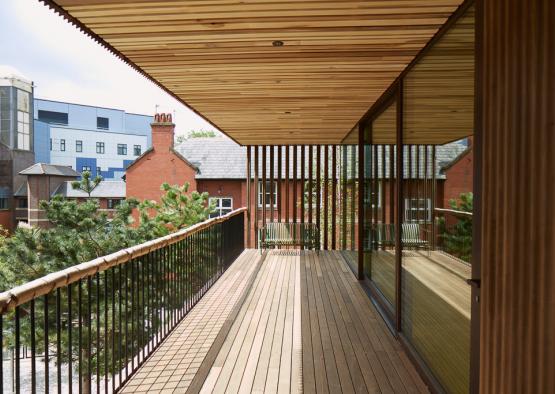 Image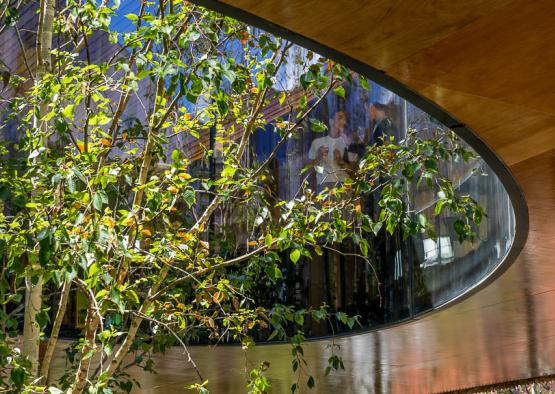 Image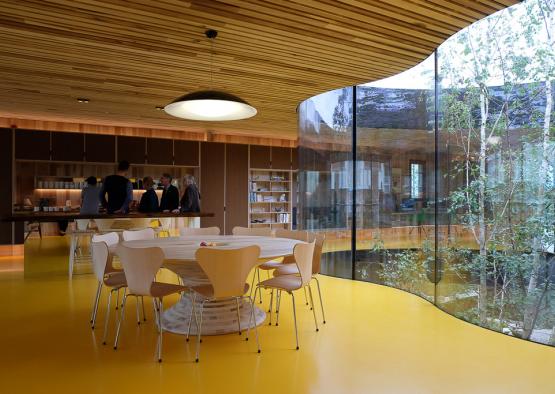 Overview
The design of Maggie's Oldham is less about form and more about content.
Supported on slender columns, the building floats above a garden framed by pine, birch and tulip poplar trees. From a central oasis, a tree grows up through the building, bringing nature inside.
Maggie's Oldham (the 21st such centre for people living with cancer) is the first permanent building constructed from sustainable tulipwood (poplar) CLT. The tulipwood has been carefully detailed to bring out its natural beauty. The slatted ceiling was created from wood left over from the CLT fabrication process, ensuring no waste. Externally the building is draped in custom-fluted, thermally modified tulipwood.
Architects dRMM wanted to design the latest Maggie's in wood, and to stretch boundaries in timber-based construction. With its core structure in light and super-strong CLT, the new building brings together the client's brief and architect's ambition seamlessly.
Structure
This pioneering piece of permanent architecture is constructed from more than 20 panels of five-layer cross-laminated American tulipwood, ranging in size from 0.5m – 12m long.
"It was an extremely efficient construction process, completed in a year, due to the large amount of off-site fabrication and absence of wet trades the timber allowed." says Maggie's spokesperson, Chris Watson.
American tulipwood is claimed to be 70% stronger in bending than a typical CLT grade softwood. The structural CLT panels for Maggie's Oldham were developed by CLT specialists, Züblin Timber.
CLT walls are a key part of the structure of the building, but they are also the major decorative feature throughout.
Exterior
The exterior of Maggie's Oldham is draped in custom-fluted thermally modified tulipwood – the first building in the UK to be entirely clad in the product. 
The thermo-treated timber is made by kilning without oxygen to over 200oc, altering the timber at a cellular level. 
The cladding was also made to dRMM bespoke corrugated profile by Morgan's Timber, which adds interesting shadows to the buildings exterior as well as providing a larger surface area for drying.
Thermally modified American ash exterior decking is covered by an extended roof canopy – important shelter for people with light-sensitive skin from radiotherapy.
The finished building is thoughtful, holistic, therapeutic, warm and filled with surprises. Even the smallest detail has been carefully considered and chosen to improve the patients' wellbeing. It stands as a pivotal moment for modern architecture and timber in construction. 
Interior
The project's most arresting feature is 'the hole in the middle' – a curved glass glazing with a tree reaching through the middle of it. CLT wall panels gently follow the curvature of the glass, creating a smooth, guiding flow around the building for visitors.
CLT walls add significantly to the decorative appearance inside the centre. Alex de Rijke of dRMM says the strong emphasis on wood finishes is because, "In wood there is hope, humanity, scale, warmth – and nature's clever plan to absorb carbon.
"Wood is also a non-toxic, versatile, benign anti-carcinogenic material."
The wholesale adoption of wood includes American white oak instead of 'cold metal' for door handles and support rails, which can be harsh on sensitive skin caused by chemotherapy treatment.