Retiree Ulrich has sold his house in Newcastle and built a luxury retreat Iceland at the back of his daughter's family place in Canberra.
Project Name
Scandinavian Granny flat Iceland built for father-in-law in Canberra
Photographer Details
Nathalie Martinsson
Image
Image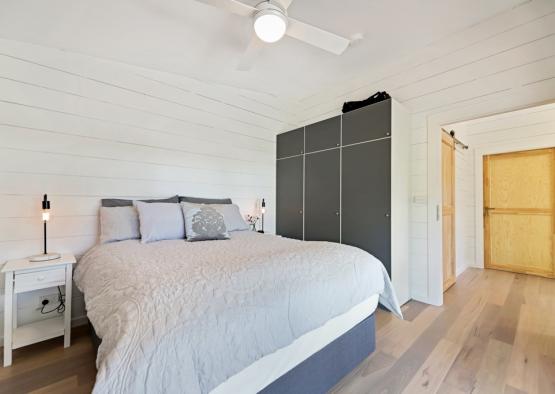 Image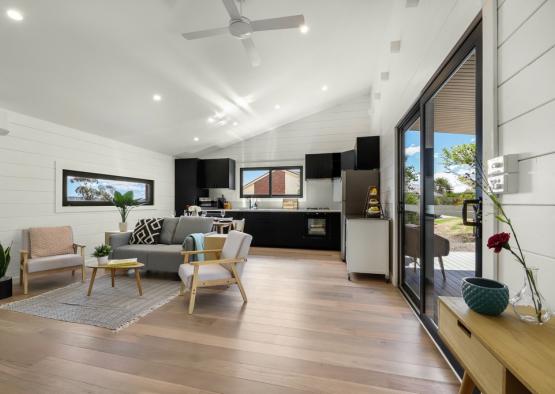 Image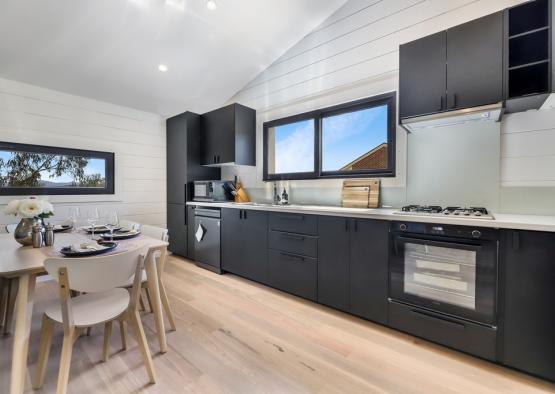 Image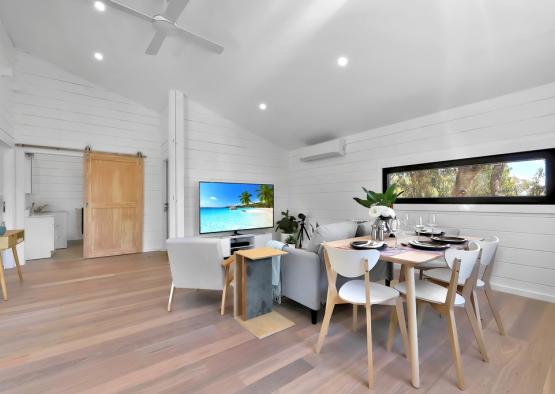 Image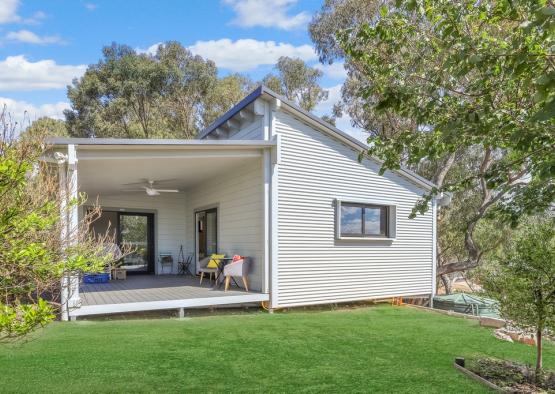 Image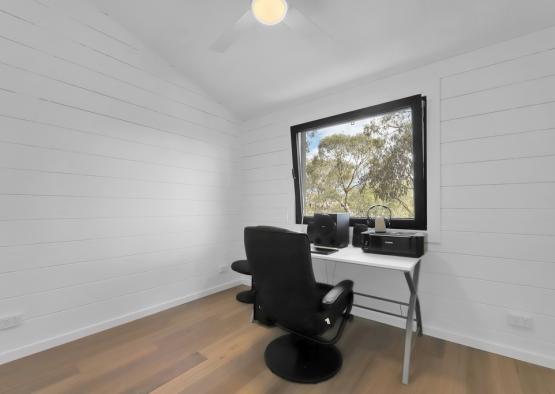 Image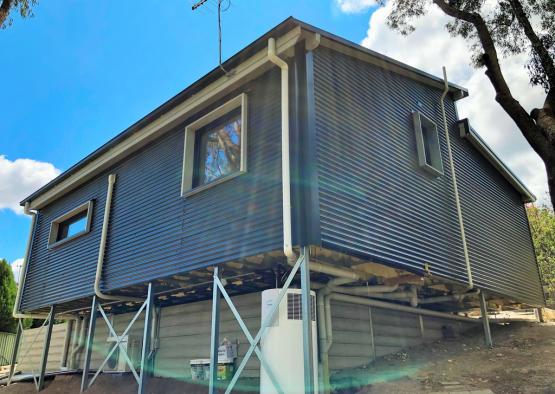 Image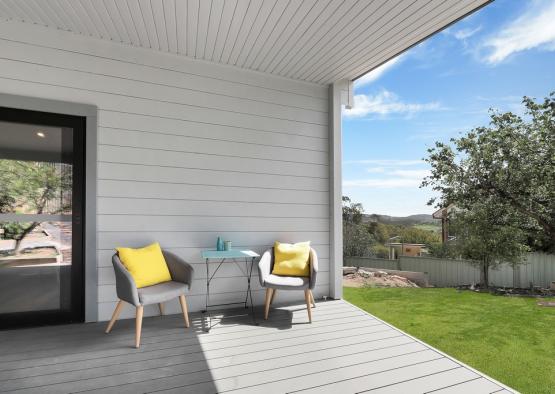 Image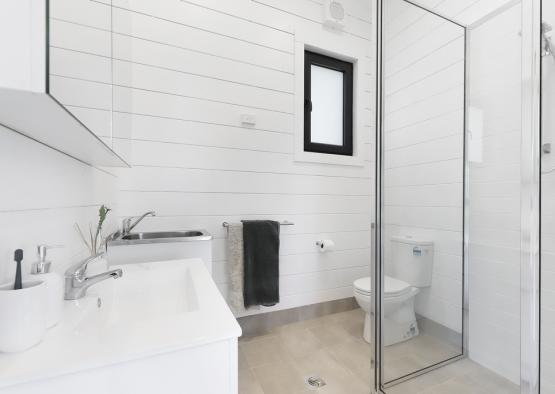 Image
Image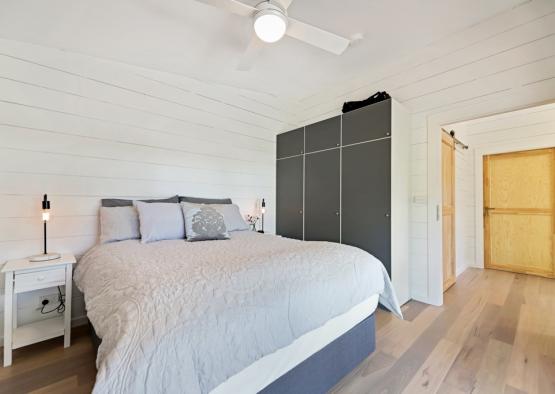 Image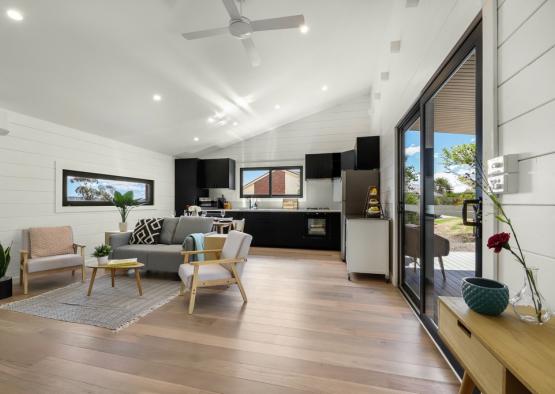 Image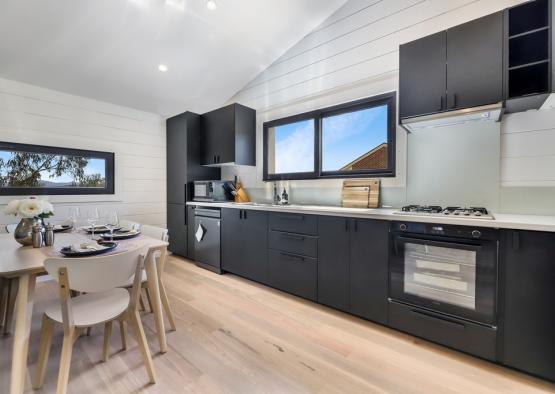 Image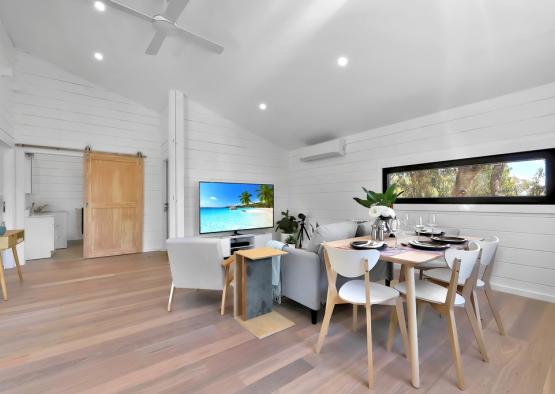 Image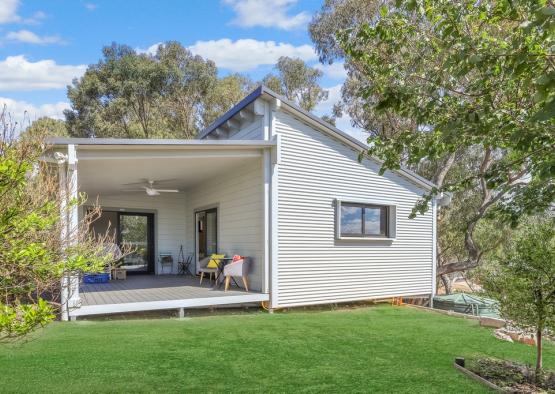 Image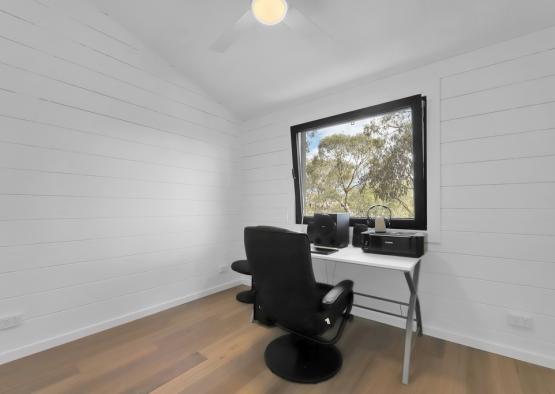 Image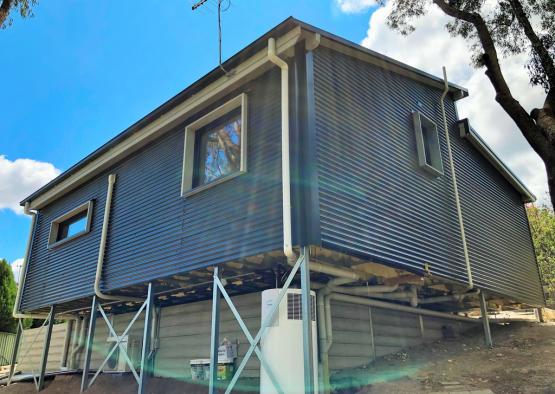 Image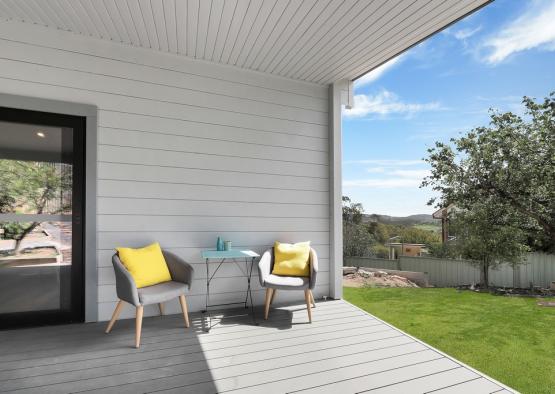 Image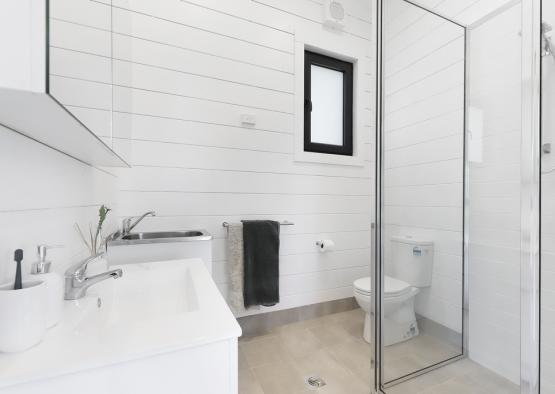 Overview
Retiree Ulrich looked around for a number of options to downsize. And after thorough research, building a luxury granny flat on his son-in-law and daughter's property seemed to be the best option. There was a sufficient space on the block to put a granny flat in a backyard that would suit his needs. And then it was a decision which builder and what sort of granny flat to build. So, together with his son-in-law Richard, Ulrich started looking for a builder who could realize their plans.
Richard came across local builder Murray Fleming in Canberra, who has introduced Richard to the Scandinavian granny flats range made by YZY Kit Homes. Quality materials used in the building, quick construction time and ability to easily alter parts of the design were some of the great aspects of YZY Kit homes.
Watch the video interview with Ulrich and his son-in-law Richard and the reasons they chose YZY Kit Homes. Also, the builder for Canberra talks about the building side of this project: https://youtu.be/YEtgNv6rLDw
"The fact that it's designed in a very cold European country means it is ideally suited for ACT climate. The double insulation in the roof, very thick timber walls, the double glazing on the windows and doors all mean that when I get up in the morning it's still quite comfortable in here even I haven't had any heating on; when I walk outside, it's freezing."
Richard recently had upgraded his main house with double glazed uPVC windows in order to try to bring in some more efficiencies. According to Richard, comparing the temperatures of the main house to YZY Kit home's Iceland, there is a remarkable difference. The Iceland seems to hold the temperature more stable and keeps the comfort level during the night without the need to use the air conditioning. 
Structure
Retreat Iceland was designed with Glue Laminated timber (LGL) tongue and groove interlocking design system which creates a strong, secure and draft-free living. The load-bearing structure of the building came pre-cut and was built to lockup stage in just a few days. Timber walls made of laminated timber LGL provide both structure and insulation.
"It took us 2 days to build the steel sub-floor and 5 days to install the kit to lockup stage with windows and doors all on and roof secured." – said Murray Fleming, the builder.
Timelapse video Day 1 and 2: https://youtu.be/6DEsHkKk-UU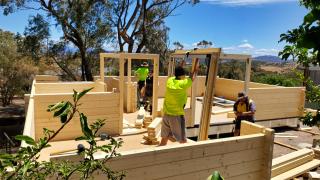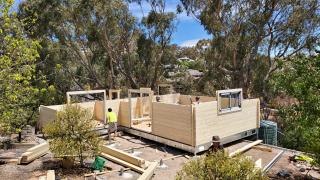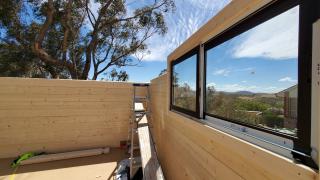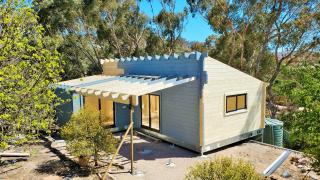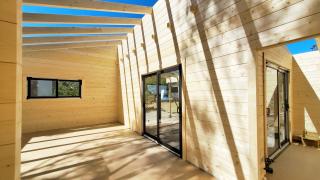 Exterior
3 walls were cladded with Colorbond steel cladding with added insulation in a cavity of 100mm. And undercover veranda LGL timber walls painted light grey.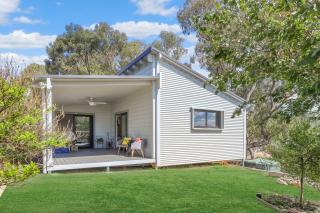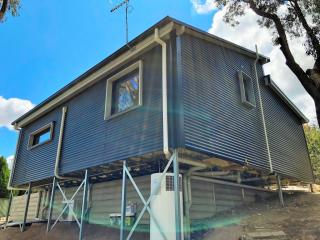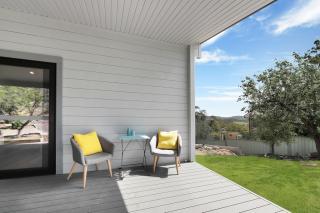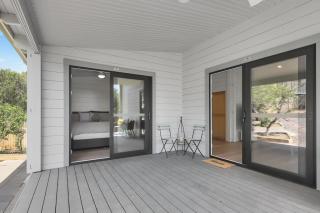 Interior
All interior timber was painted white and contrasted with timber flooring and natural timber barn style doors. Simplistic Scandinavian interior design with the natural colour palette was consistent throughout all interior.