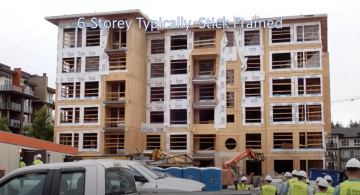 Submitted by

100content@gmail.com

on Fri, 30/10/2020 - 17:19
Timber is growing in popularity as the chosen building material for the mid-rise market in Australia with both lightweight and mass timber solutions.
In North America lightweight timber is widely used for Multi-family Residential Construction with apartment buildings of five to six storeys. Robert Tan, Engineering Manager Asia Pacific for MiTek Australia Ltd toured North America to study the mid-rise timber construction methods and in this webinar he presents his findings from an engineering perspective.
Series
Free weekly webinars, Thursdays at 11am AEDT