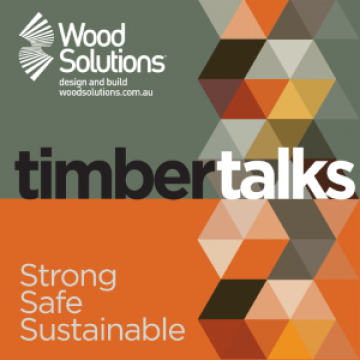 Submitted by

100content@gmail.com

on Thu, 29/10/2020 - 11:25
Building Information Technologies are changing the way we design and build, unlocking efficiencies in schematic design, delivery and building operations. As we transition to the new way of building utilising 3D modelling, there are new challenges for project teams to overcome, and opportunities to take hold of. In this episode we speak with Maria Laguarda-Mallo about
How to effectively manage Building Information Modelling on a project

Using generative design approaches to model various schematic designs based on a project's goals

What new technologies are likely to disrupt construction
0:11 Introduction
2:10 What are the new technologies in virtual design?
3:42 Is there a way for everyone to work on the same centralised model?
7:49 Would you recommend having a new consultant as the middle man for an integrated project?
9:26 What are your thoughts around design technologies?
11:34 How far are we from using these technologies as a main stream tool?
14:02 What opportunities are there in delivery and operation with these technologies?
15:28 Do you think AI will come into constructions design more?
18:30 What is the future of construction and timber?