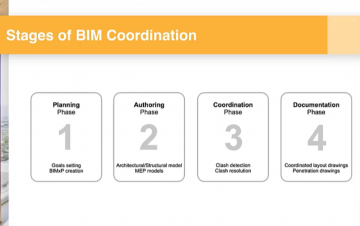 Submitted by

100content@gmail.com

on Wed, 25/11/2020 - 12:17
With today's high demand for construction, due to a soaring world population, a small pool of available and trained trade workers, and the increasing importance of climate change, finding a way to increase productivity and efficiency while being environmentally conscious are key. As an answer to these challenges, mass timber, and wood-base prefab systems have increasingly gained momentum in the architecture and construction markets. By manufacturing wood elements, assemblies and modules before they arrive at the job site, general and trade contractors are speeding up construction times, increasing quality and safety, and reducing the amount of wasted materials. Building Information Modeling (BIM) offers an opportunity to capitalise on these benefits even more by improving coordination and collaboration among all parties involved with design and construction, reducing unexpected errors on site and improving decision-making. During this presentation we will discuss how BIM can be leveraged at every stage of the life cycle of the building to create more efficient and successful projects.
Presenter: Maria Laguarda-Mallo, Senior Project Manager @VIATechnik
Dr. Laguarda-Mallo, is an Architect and Engineer specialising in Innovation and Mass Timber Construction. She holds two Master's degrees (Timber Construction and Bioproducts Engineering) and a Doctorate in Bioproduct Engineering. She has published over twenty-five peer-reviewed, industry and conference proceedings papers and articles. She has presented at national and international conferences such as the World Conference on Timber Engineering, Forest Products Society International convention, International Mass Timber Conference and IUFRO International Convention. From 2010 to 2012 she worked as a Licensed Architect and Professor (Design and Structural Calculus courses) in Montevideo, Uruguay. From 2012 to 2017 she worked as a PhD Fellow and Guest Lecturer at the Department of Bioproducts Engineering at the University of Minnesota.
Series
Free weekly webinars, every Tuesday at 11am AEDT