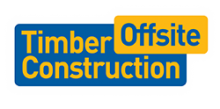 Frame Australia Conference & Exhibition
The major national event for timber building systems in construction.
Now in its 23rd year 'Timber Offsite Construction 2021' will be a global 'hybrid' format combining 'in person' and 'live streaming' for both speakers and delegates to provide a new and unrivaled experience for all attendees.
The conference theme 'Timber & Technology. The Zero Carbon Future' will focus on current trends that are changing the way we build our homes and cities for a more sustainable future world.
PO Box 242 Albert Park VIC 3206