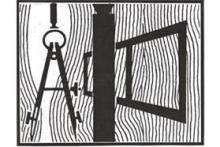 Paringa Joinery Works Pty Ltd
Made of wood? We can make it!
Established 1946 at Somerton Park. Moved to McLaren Vale in 2007. Renowned for high quality and making the difficult or more involved things that you may be having trouble finding. Everything is custom made for your item.

Although well respected in the industry for our expertise and ability to reproduce or match an item, our direction of late has changed more towards using reclaimed timber and producing some stunning tables, gates and doors from a vast range of Australian Hardwoods. We still construct all of our products using 'traditional methods' such as mortised and tennoned joints. If you know what you want, but can't find it, we will more than likely be able to make it, the way you want it. We are only limited by the availability of a given species. Whilst we can still produce any door or frame you may desire from timbers such as Western Red Cedar, Oregon, European Grade Meranti, Red Baltic Deal, New Guinea Rosewood, Blackwood and Jarrah. We've extended that platform by adding items made from many Eastern States 'reclaimed' Hardwoods.
As you'd expect, with any item we make for you, all window and door locks can be supplied or any other item that may form part of your complete item eg. Latches, handles, drop bolts, knockers, letterbox slots etc.
50 Chalk Hill Rd McLaren Vale South Australia 5171
Business Type
Manufacturer
Wholesale/Trade sales
Service Categories
Advice & consultancy
Furniture
Joinery & cabinet making
Woodcraft
Services
<p>Delivery anywhere in Australia can be arranged. Local deliveries (in Adelaide Metro area are part of our service).</p><p>All Australian species on this listing, are 'reclaimed timber' not recycled or new timber. That is, They are dead felled trees that have been saved from farms or discarded from logging camps and are predominently from NSW and QLD. Air dried for up to 25 years.</p>