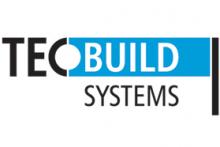 Tecbeam Australasia
The lightweight structural timber game-changer
Tecbeam, Tecslab and Smartfloor are the new timber systems concepts in engineered floor frame design and construction. They provide exceptional performance and construction efficiency for multi-residential, commercial and medium density applications.

TECBEAM joists, the TECSLAB composite floor system and SMARTFLOOR floor cassettes are applicable to Class 1, 2, 3 and 9c developments up to four storeys. TECBEAM joists are the premium Australian engineered composite floor joist system with superior structural and dynamic performance. A TECBEAM floor can often replace steel beams and with its timber flanges, ceiling and floor materials can be directly fixed.

TECSLAB combines the structural properties of TECBEAM with Hebel Floor Panels to offer a viable, cost saving alternative to concrete floor frames. The SMARTFLOOR technology offers bespoke designed and factory-built floor cassette panels, delivered to site to lift into place. At the recent Australand apartment building at Parkville, the builder was able to achieve construction of each floor level in less than 2 days.

Key benefits of these systems; Significant overall construction cost savings, Compression of construction critical path, Minimise trades on site, Fire engineered to suit, Easy installation of services, Reduced footings and steel beam requirements, Reduced site disruption with formwork and pumps etc, Environmentally superior to concrete and steel structures.

Structural Properties Include:
Strength – TECBEAM's continuous web enhances beam strength by up to 20% and provides capacity up to 15 kPa
Stiffness - TECBEAM systems reduce creep by over 60% compared with seasoned timber. No other timber engineered system can match this.
Ductility – At its ultimate loading, testing shows TECBEAM continues to deflect, but will not fail catastrophically as will I-joist, or other similar timber systems. This is a significant safely feature.
Point Loads – High concentrated point loads can be placed anywhere along the flange.
Vibration – The two-way structural system dampens vibration providing a stiff feel and very low bounce.
14/27-31 Herbert Street St Kilda VIC 3182
Business Type
Service Categories
Services
<p>The Australian licensee Tilling Timber, offers customers and specifiers design software, engineering design and floor layout services to enable efficient assessment of the opportunities available and applicable costs for use of the TECBUILD suite of system options.&nbsp;</p>