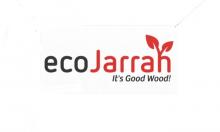 It's Good Wood
Address
40 Wilkinson Rd, Baldivis 6171 WA
Business Type
Manufacturer
Retail
Services
Wholesale/Trade sales
Service Categories
Other
Recycled timber and flooring supplies
Timber building products
Quality, sustainable Jarrah
Founded in 2012, the ecoJarrah Co. has an established brand throughout Perth and most rural regions of Western Australia. We are most known for our dedication towards Jarrah rehabilitation and by-product recovery which supply our eco-products made for the Building, Energy, Furniture & Landscape industries.
We focus on high quality and eco-friendly Jarrah based products that range from Firewood, Fencing and Gates to Posts, Sleepers and Woodchips and much more – all which come from 100% sustainable sources of West Australian Jarrah (Eucalyptus Marginata).
Sustainability, it's our number one pride – to ensure we're making a positive impact on an economical environment and renewable growth for Australian Forestry. One way we demonstrate this is by contributing proceeds from profit towards planting trees throughout regional native forests and private plantations.
Resource recovery, plantation management and harvesting