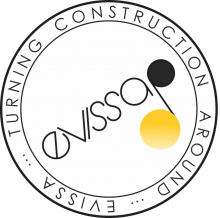 Design & Construct Company focused on Modular Technology and Passivhaus
Address
420 Victoria Street, Brunswick, VIC

Business Type
Manufacturer
Services
Wholesale/Trade sales
Service Categories
Architecture & design
Building construction
Carpentry
Structural insulated panels (SIPs) are high performance building panels used in floors, walls, and roofs for residential and light commercial buildings. The panels are made by sandwiching a core of rigid foam insulation between two structural facings.
SIPs are manufactured under factory controlled conditions and can be used as a modular component and/or custom designed for each project.
Composition of Evissa SIPS consists of two typical Oriented Strand Board (OSB) panels, glued with a high-performance adhesive, on an Expanded Polystyrene (EPS) board.
Structural integrity of the building is achieved through the OSB skin. SIPs use less timber than typical framing. The panels are held together by OSB SPLINES / TIMBER STUDS / I-JOIST SPLINES / BOTTOM & TOP TIMBER PLATES.
Evissa SIPs can provide an airtight building envelope (~ 1.5 air changes per hour at 50 pascal pressure test, measured by a blower-door test) as well as meet the design needs of other highly energy-efficient buildings.
At EVISSA we are combining two set of skills for the purpose of delivering healthy buildings, comfort & well-being in our indoor environments, energy efficient building fabrics, PASSIVE HOUSE wisdom in a collaborative environment.
Design & Build process is open, consistent, tolerant to inevitable or necessary changes during construction. Architects involved in a design & construct process maintain oversight of what gets built on behalf of clients. Working closely with our creative engineers, enables us to implement our modular SIP technology, to ensure we are achieving project's desired outcome and goals, using effective structural design solutions.