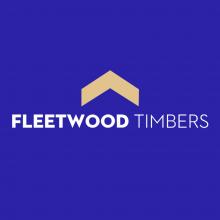 Looking for best Trusses and frame supplier ? Then must Call us today
Address
9 Lucca Road

North Wyong, NSW, 2259
Fleetwood Timbers is a privately owned company established in 1994, proudly specialising in manufacturing quality timber engineering and related products for the construction industry. Working from our factory and warehouse at Wyong NSW, we supply timber frames, timber roof trusses, together with all timber products to customer specification.
We build magnificent timber frames for a vast range of commercial and residential projects including schools, health care centres, builders, nursing homes and timber frame houses for owner/builders.
Timber Wall Frames Fleetwood Timber pride ourselves in having the technical knowledge and manufacturing capabilities (Truss manufactures)
to produce any timber frame project offering Australia wide service to our clients.
Timber roof trusses or truss rafters are used in the majority of buildings in Australia. They are structurally designed to provide support to whatever roof covering is specified by the client.
Proudly specialising in high-quality custom manufactured timber engineering, frames, trusses and timber products in Sydney, Central Coast,Gosford, Newcastle .Frames manufactures in sydney
For More Details visit our website https://fleetwoodtimbers.com.au/