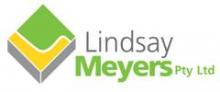 Manufacturers of Quality Timber Mouldings, VJ Pannelling and Flooring.
Address
11 Grice St Clontarf QLD 4019
Business Type
Manufacturer
Wholesale/Trade sales
Service Categories
Advice & consultancy
Architecture & design
Coatings & treatments
Furniture
Interior design
Joinery & cabinet making
Recycled timber and flooring supplies
Timber building products
We have a large range of timber mouldings, flooring, panelling and cladding that we keep in stock. We specialise in matching existing profiles for renovation projects.
Our customers love the convenience of our drive through. We also have a delivery service available.
Please call or email us if you have and questions regarding stock availability, pricing, or matching existing profiles.
- Creators of bespoke timber mouldings
- Manufacture a large range of timber mouldings including -
Architraves, Skirting, Beltrails, Daddo Rails, Picture Rails, Paneling, Flooring, Chamferboards, Shiplaps.
- We can match existing profiles to complete your renovation job.
- Source local and imported species of timber.
- Treatment and priming options available.