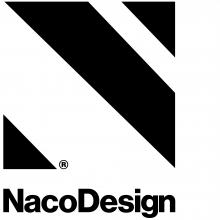 Custom made, Australian furniture
Address
512 Bridge Road, Richmond, Melbourne, VIC
Business Type
Manufacturer
Retail
Services
Service Categories
Carpentry
Coatings & treatments
Furniture
Interior design
Joinery & cabinet making
Timber building products
Woodcraft
A 25 year old family run business that believes in quality over all.
Development has always been our strength at Naco. The mission we pursue is to produce ever-higher quality furniture. We value quality in function and aesthetics, combining traditional techniques with advanced technologies to achieve the highest quality possible for each design. We constantly explore ideas that overcome any limitations with our processes due to our love for design.
A 25 year old timber furniture specialist combined with a multidisciplinary design studio. Because of our design team we are able to provide a vast array of furniture & joinery*, from entire building fit outs to a simple bedside table for your home. Working with architects, interior designs & homeowners our goal is to provide exactly what our client needs, on time, that lasts a lifetime.
*As we build to order, scale-ability has never been an issue and we love working on projects of all sizes.