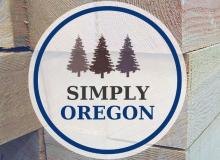 Australia's Leading Retail Supplier Of Cut To Size Douglas Fir (Oregon)
Address
20-22 Tatterson Road, Dandenong South 3175 , Victoria
Located in Dandenong South/ Victoria, Simply Oregon is the leading retail supplier of Cut to Size (Douglas Fir) Oregon delivering Australia Wide. The vast majority of our Oregon comes from Canada and occasionally we have a small of amount of American. Oregon has long been recognised throughout Canada and the United States as one of the strongest softwoods on the market. It has a reputation as an excellent all-purpose wood of great dependability and appearance.
Suppliers Of | Oregon Timber | Fascia Materials | Truss Materials | Treated Oregon Timbers | Timber Supplies | Building Supplies.
Supplying Douglas Fir (Oregon) timber in lengths of up to 11.4 mtrs to builders and carpenters Australia Wide.