International House Sydney is the celebrated winner of the Australian Timber Design Awards 2017 Grand Prix award, People's Choice award, Public or Commercial Building category and Sustainability category. It is the first modern commercial engineered timber building of its size and type in Australia.
Project Name
International House Sydney
Location
Barangaroo
Sydney NSW 2000
Australia
Photographer Details
www.theguthrieproject.com
Image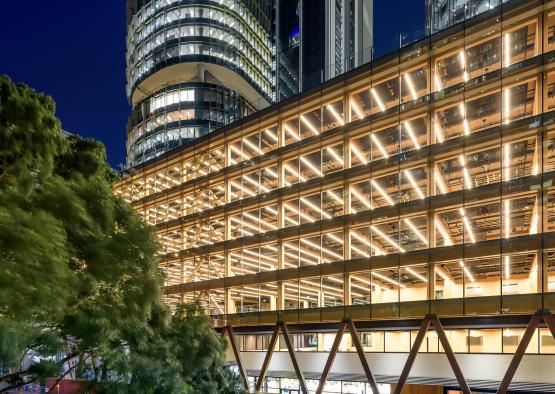 Image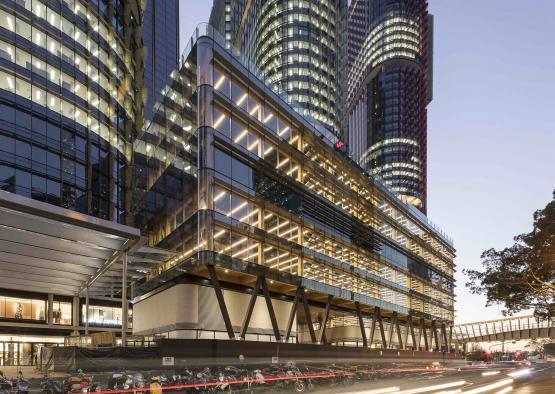 Image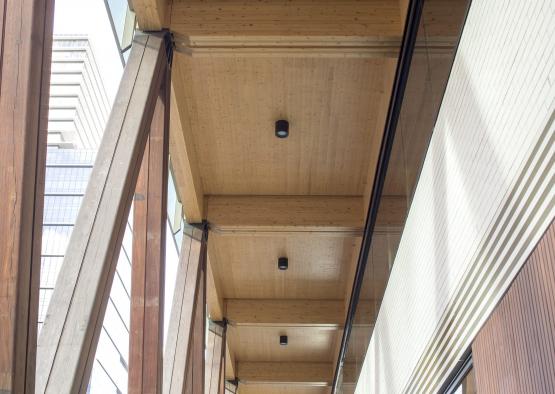 Image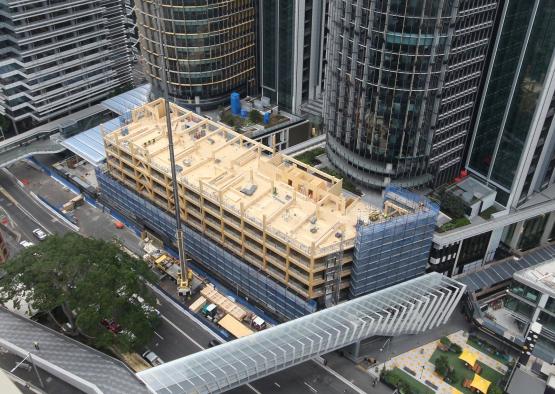 Image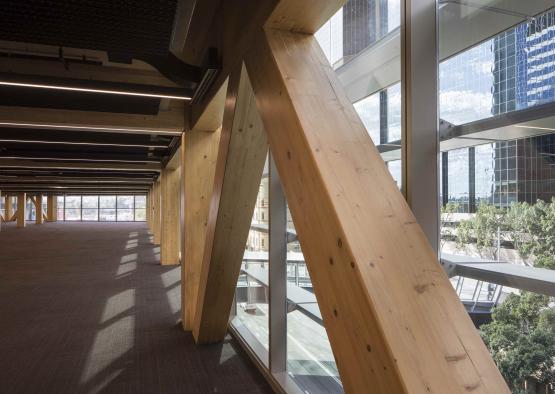 Image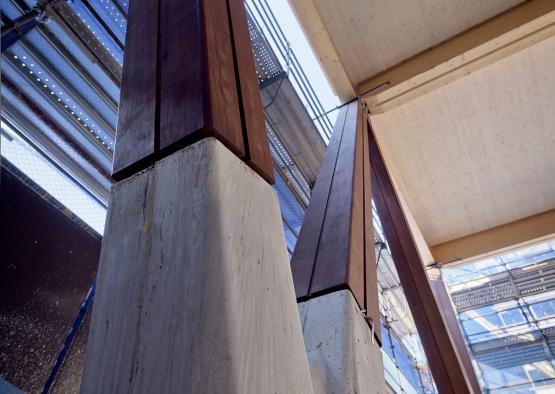 Image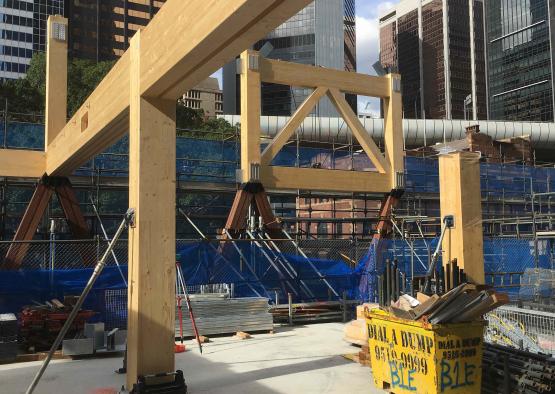 Image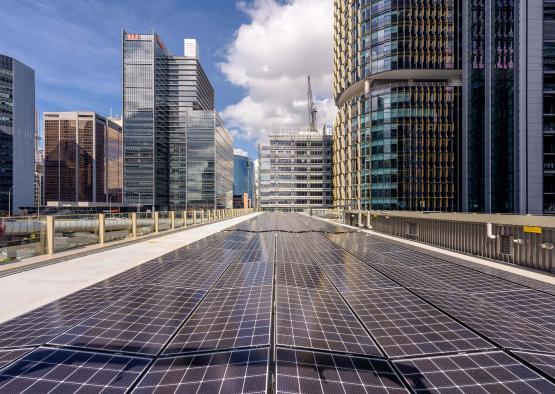 Image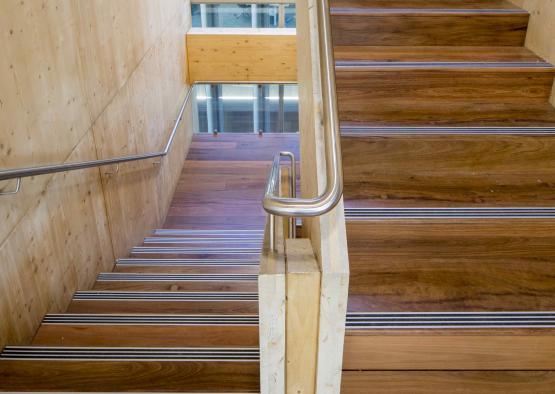 Image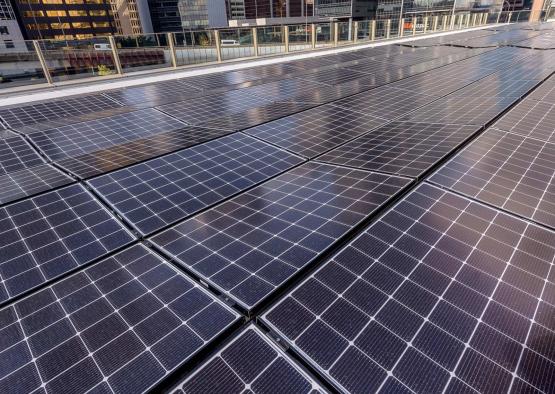 Image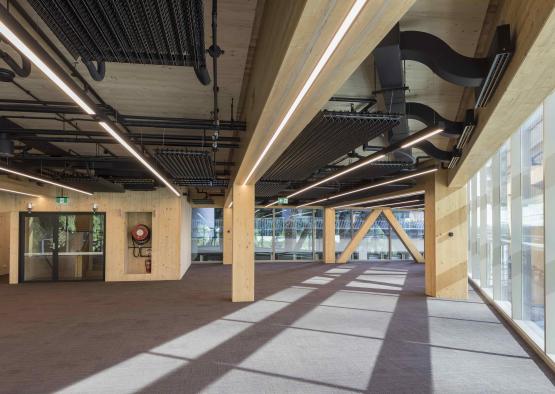 Image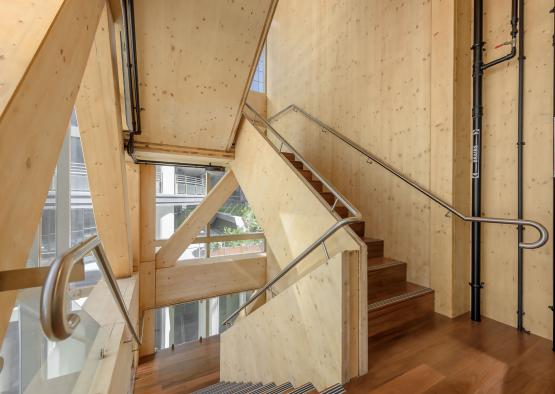 Image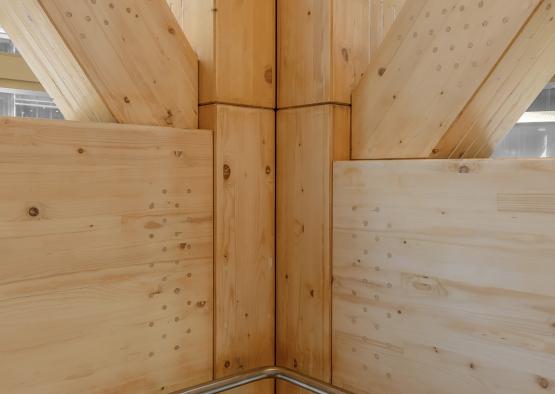 Image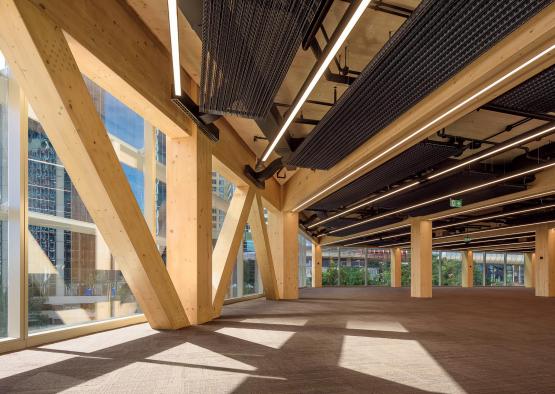 Image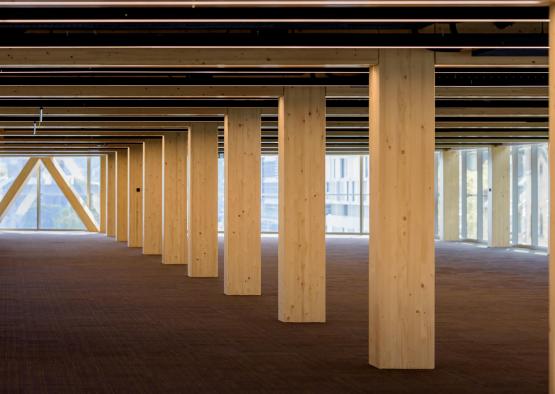 Image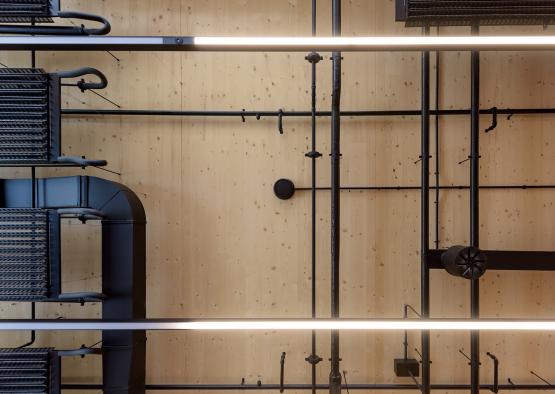 Image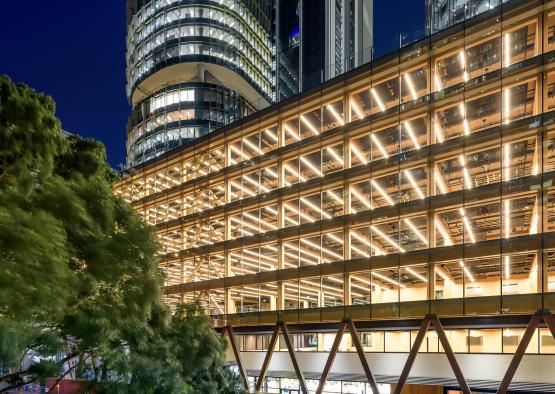 Image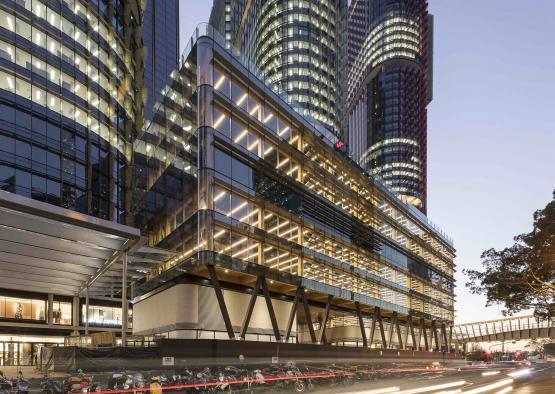 Image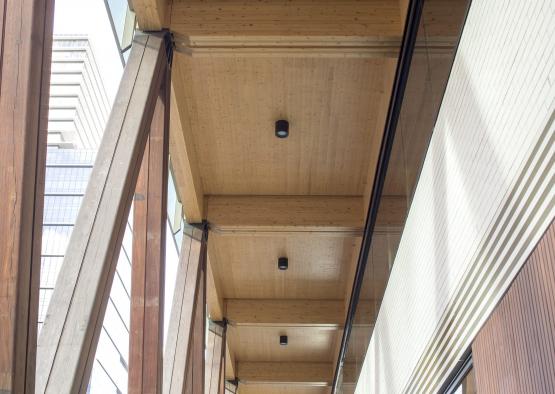 Image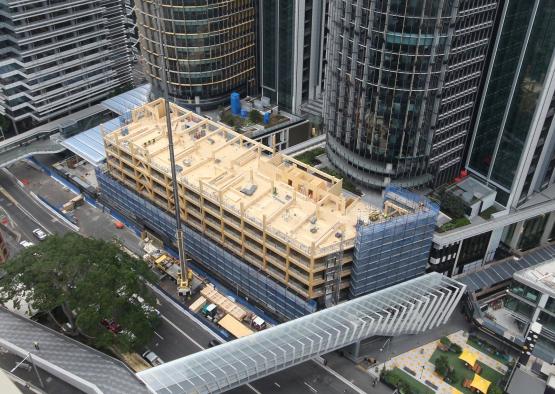 Image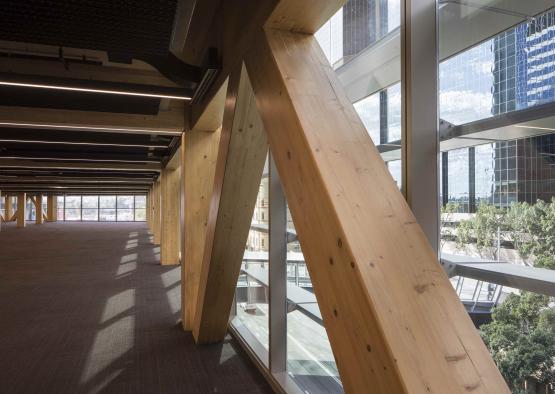 Image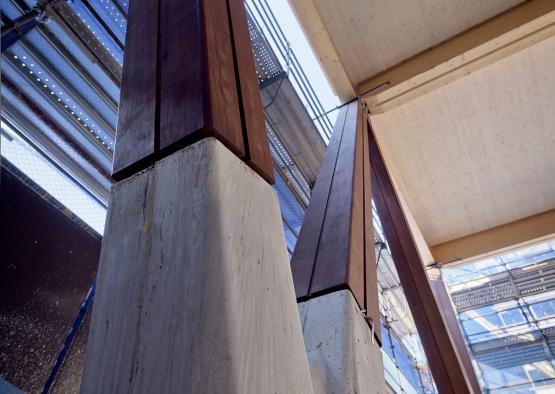 Image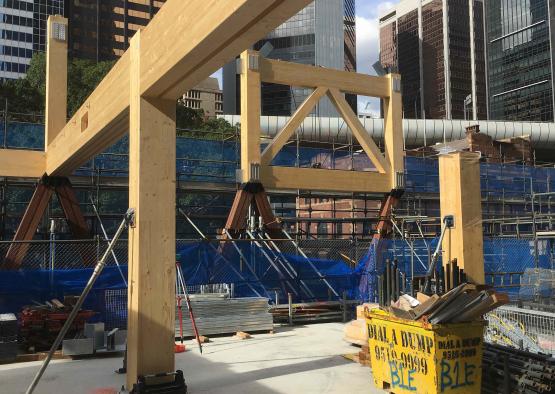 Image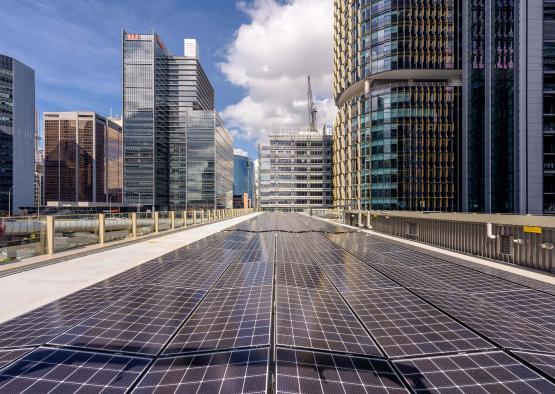 Image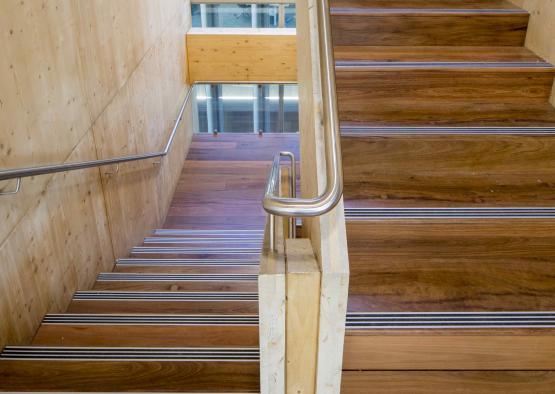 Image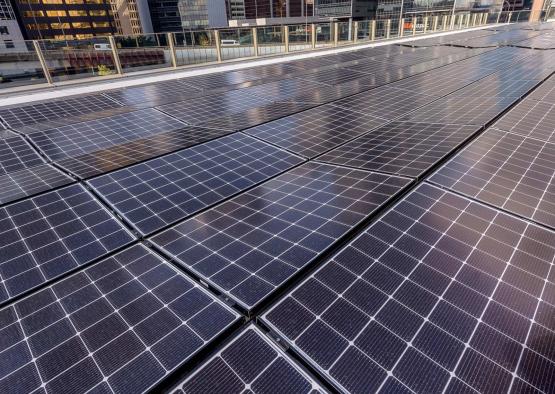 Image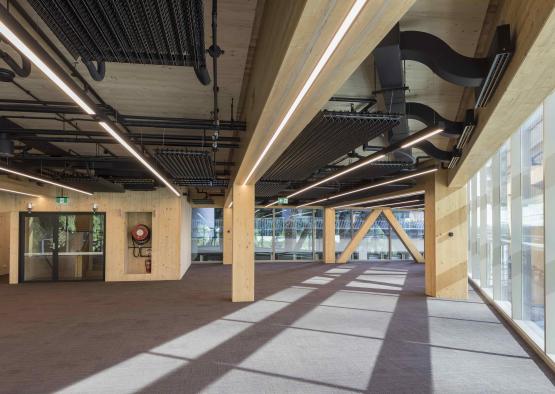 Image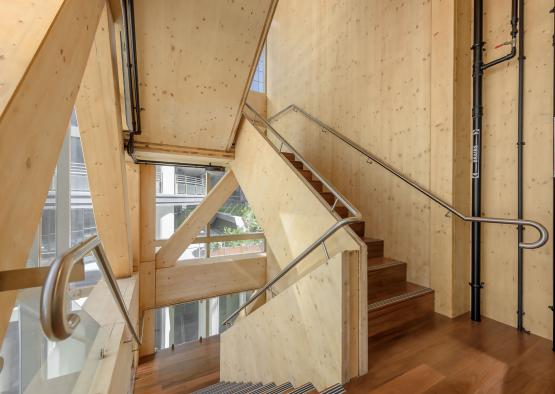 Image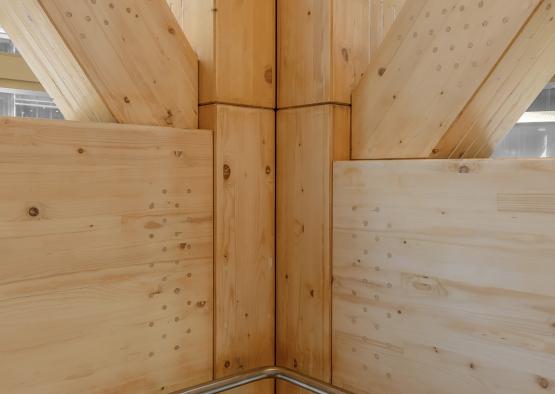 Image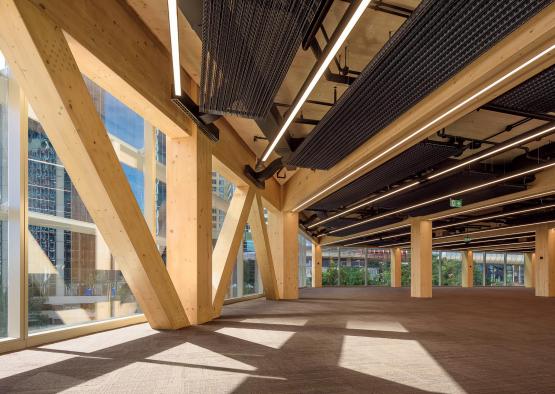 Image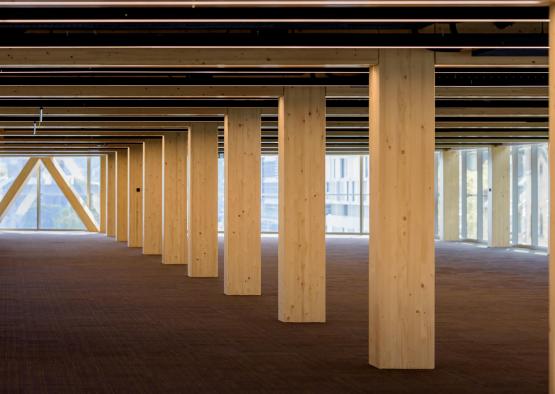 Image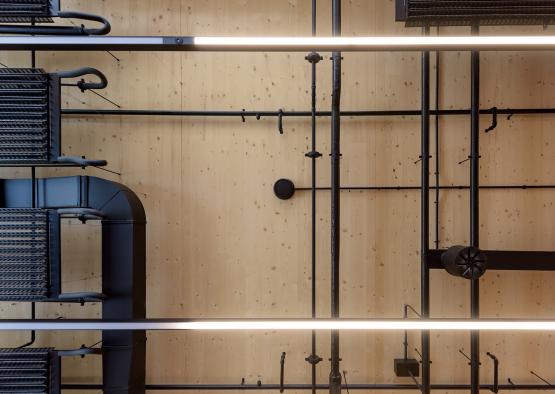 Overview
International House Sydney (IHS) is Australia's first commercial and largest engineered timber building. The structure utilises a spruce CLT and Glulam structure, including floors, columns, walls, roof, lift shaft and stairs, supplemented with recycled Australian hardwood. Designed by Tzannes architects, IHS is a distinctive new element in the city, intended to establish a warm and welcoming connection between the new harbour precinct of Barangaroo and the heart of the city.
The architecture enhances the amenity and character of the public domain as well as the interior environment for its tenants and visitors by exploring a new form of beauty – one of unique and integral character, authenticity with a fully exposed timber structure stripped of adornment and unnecessary layers of finishing materials to celebrate the timber, all detailed with rigour to be enduring and sophisticated. IHS represents a prized Lendlease asset that has paved the way for the future of timber in this commercial context.
The project was originally intended to be built with a concrete frame. During the development of the design, engineered timber was substituted, on an equivalent cost and building height basis, to become the first engineered timber commercial building in Australia.
The project's sustainability credentials are on display throughout. The building structure is 100% timber above the ground level, including the lift cores, stairs, risers, floor slabs, roof and walls – and as such is an authentic representation of the potential that engineered timber has to accommodate all elements for a commercial building of this size.
Structural loads and bracing are accommodated by the timber structure, with visible and logical load paths forming part of the architectural language. The timber used is a fully certified sustainable raw material. It is estimated the spruce timber volume used would have been grown in one day in Austrian forests. The structural members of the building have been bolted and screwed together, meaning at the end of project life the structure can be dismantled and the timber elements reused. This is in a similar manner to the recycled hardwood used, which originally had 100 year life as wharf timbers at Barangaroo.
International House represents the closest net zero emission construction that has been achieved to date for commercial building in Australia, completed to A-grade standards.
Structure
Digital modelling of the structure and services resulted in comprehensive coordination of the timber elements prior to fabrication, ensuring no waste on site. Removal of the need for formwork, reinforcement propping, linings and scaffolding delivered quicker construction in a safer work environment. Ceiling services and lifts were fitted with simple cordless drivers rather than impact drills.
Recycled timber is used throughout the project. Turpentine timber was recycled from wharf timber reclaimed from the construction site during excavation of the basement car park levels. Estimated to be around 100 years old, these in ground turpentine logs were dried out, milled into boards by Australian Architectural Hardwoods and returned to site to be incorporated into the structure. This demonstrates the longevity potential of timber and extended life cycle potential of the material. In a similar way, the whole of International House Sydney structural timber could be dismantled in 100 years from now and re-purposed into a new form. The turpentine represents a continuation of marine heritage of the site, which was covered with wharfs, piers and timber store buildings at the turn of the century. It also compliments the blond spruce engineered timber, withstands weathering exposure externally and improves wearing of stair treads and risers.
Recycled Ironbark members have been used for the raking timber columns located along Sussex forming the double height colonnade and pedestrian through-site link. This timber, ranging from 60-100 years old, was sourced from dismantled railway bridges and power poles. The columns are a composite of 4 elements which have been bonded using traditional techniques involving shear rings without adhesive or steel reinforcement. Australian Architectural Hardwoods sourced, cut and fabricated the elements to the structural engineer and architects specifications. The columns have been finished with a clear oil coating.
Glulam elements were used for columns throughout: beams, generally 9m long with CNC cut penetrationsm, and cross-bracing bays. A total of 875 cubic metres of glulam were used, supplied by Hess. CLT elements were used for floors, the roof, lift shaft walls, egress stair walls, flights and landings, and amenity and service riser walls. A total of 2,400 cubic metres of CLT were used, supplied by Stora Enso. A LVL layer was incorporated within Glulam beams to provide additional stiffness where required.
Chilled beams replace air conditioning with LED lights controlled by sensors, which means that the photovoltaic panels on the roof supply half of the energy demand.