What's News at WoodSolutions
Image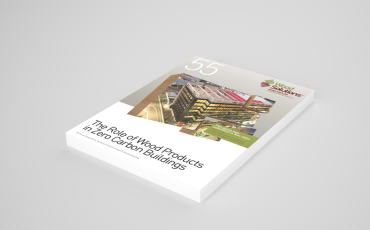 Forest and Wood Products Industry Takes Centre Stage in Achieving Net-Zero Emissions by 2050 with Innovative Three-part Carbon Series
In a bid to combat climate change and achieve emission reduction targets, the Australian Government set ambitious goals, legislating a 43% reduction in greenhouse gas emissions by 2030 and net-zero emissions by 2050. Recognising the critical role of every industry in this effort, the forestry and wood products sector emerges as a key player. Forests, integral to the global carbon cycle, function as vital carbon sinks, offsetting around 3.5% of Australia's greenhouse gas emissions between 2011-2016. Despite emitting fossil-based greenhouse gases in their processes, the sector's positive contribution underscores its potential to assist partners in meeting legislative and industry targets.
Image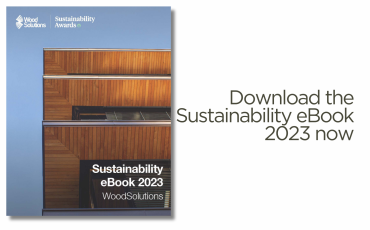 2023 Sustainability eBook
Download our 2023 Sustainability eBook from the Architecture & Design Sustainability Awards. Read about the evolving landscape of sustainability in the built environment and the actions WoodSolutions is taking to address a changing climate.
Upcoming Events
Bookmark the WoodSolutions Events Calendar to stay up to date on WoodSolutions hosted and sponsored events coming soon.
Featured Supplier
TLB Timber specialises in supplying the Australian timber industry with high strength, low shrinkage, durable, fire and insect resistant timbers which can be used in both internal and external applications. Our management and sales staff are seasoned operators with more than 80 years of combined experience