25 King is a massive achievement in engineered timber, coming in as Australia's tallest engineered timber office building, at 14,965sqm
Project Name
25 King St Timber Tower, Brisbane, by Bates Smart
Location
25 King Street
Bowen Hills QLD 4006
Australia
Photographer Details
Tom Roe
Image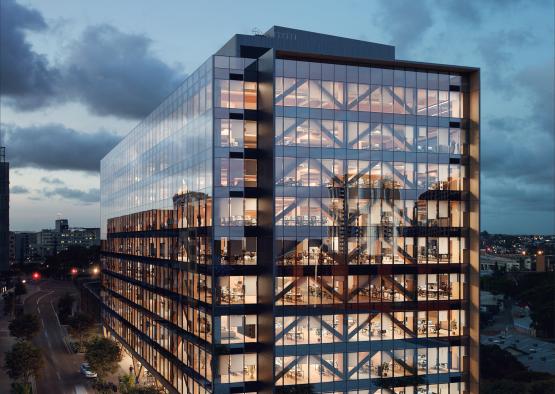 Image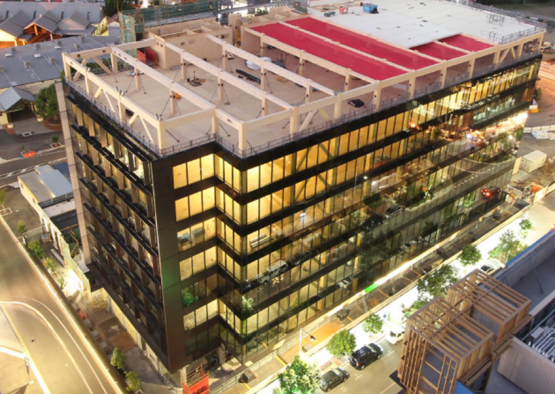 Image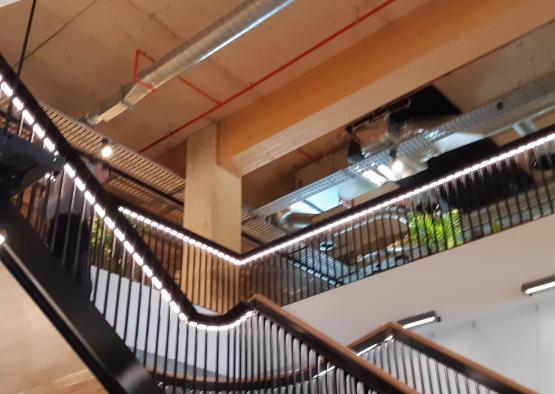 Image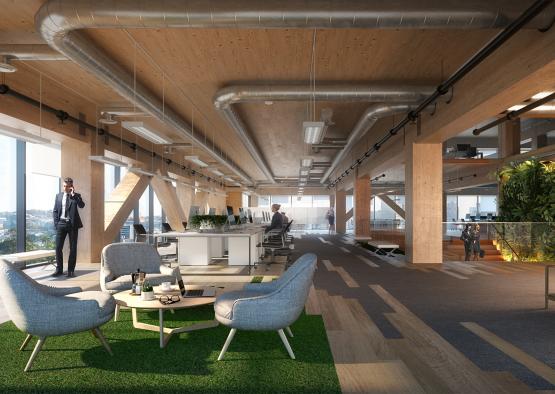 Image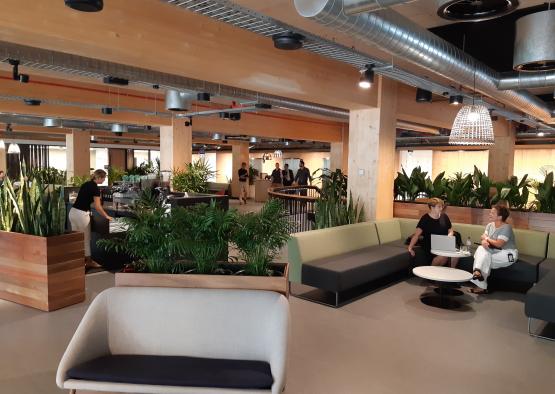 Image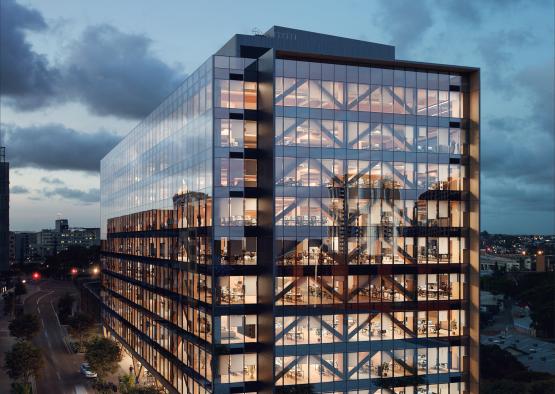 Image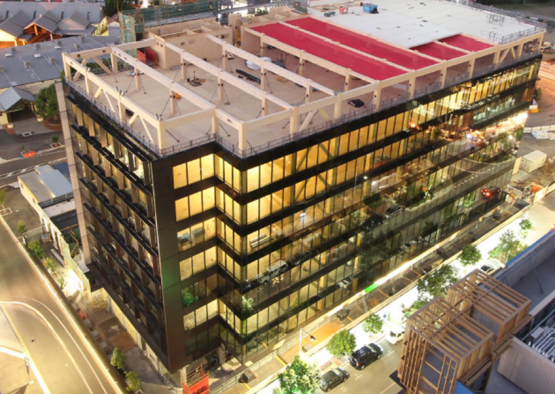 Image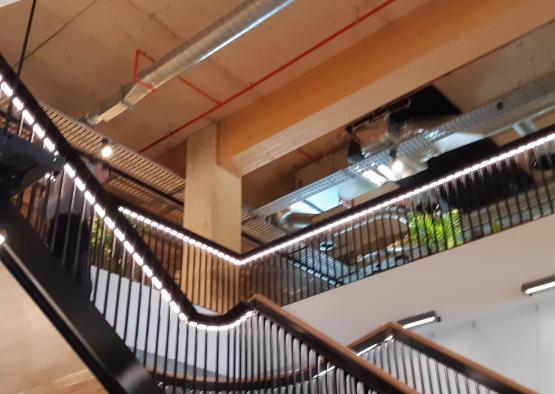 Image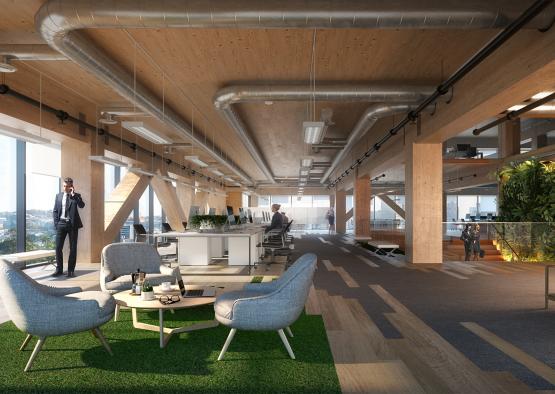 Image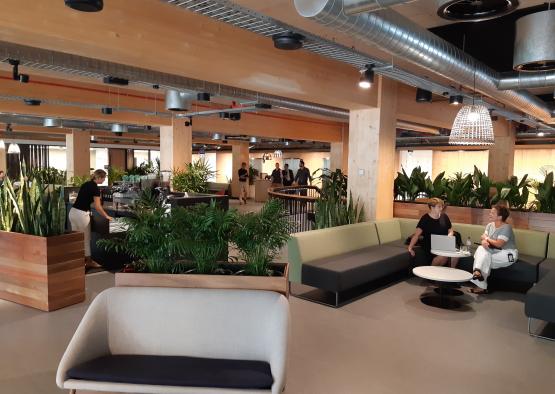 Overview
25 King sets a global precedent for timber building. Timber high-rise and mid-rise has continued to push the boundaries for larger structures in terms of carbon sequestration and economic feasability. 25 King presents a confident nod in the right direction for mass timber construction pushing architects to think beyond concrete and steel commercial solutions.
Historically, in Australia, timber hasn't often been considered for mid- to high-rise commercial buildings, due to the lack of internal walls to provide structural support. However, recent innovations in engineered timber meant that the unique 52 metre tall, 10-storey 25 King could be built.
Structure
The primary engineered timber structure is made up of CLT walls, roof, and floor plates in European spruce, supported by glulam columns and beams in European spruce, with the addition of supplementary glulam beams reinforced with European hardwood LVL.
There are no timber infill wall panels in the building, as the floors at 25 King are open plan and wrapped with a full height glass facade. 
Early documentation is necessary to enable prefabrication, requiring a very different approach to resolving the design, coordinating procurement and services, and finalising details ahead of construction, as it is difficult to make onsite adjustments. During construction, all timber elements were fabricated off site to minimise waste and facilitate transportation. Once on site, the prefabrication helped achieve significantly shorter construction times. With entire levels built in as little as eight days, and construction time totalling 15 months, this represented a reduction of 20 per cent compared to comparable steel and concrete buildings.
In terms of the material limitation, structural slab spans of 6m result in an increased number of columns however this configuration provides the best efficiency in terms of quantities of timber required. Double spanning 6m CLT panels, 12m in length, fit nicely in shipping containers and on trucks, making transportation efficient. The glulam beams span 8m between columns. The depth of the beam allows for structural penetrations that are sized to the distribution of services. Two shorter spans—one adjacent to the core and the other on the perimeter windows—create shallower structural depths to allow for the lateral distribution of large service ducts.
This combination of efficiencies allowed the creation of a tall timber building with flexible floorplates that maintain typical commercial floor to floor heights.
Exterior
Architecturally, the building expresses the floorplates and use of timber through its glazed transparency. An angled street level timber colonnade provides a visual entry path to the structure.
Accoya timber has been used to clad to the exterior timber beams and integrated Accoya clads the external v-columns of the collonade. 
Interior
A warmth and brigtness was created in the interior by leaving the wood and raw materials exposed. The interior palette is very simple and restrained, with the rational structural elements doing the hard lifting.