Designed for its small carbon footprint, the 52 Cubic Wood office was created through a partnership of two design firms.
Project Name
52 Cubic Wood - an office that works
Photographer Details
http://bernhardfiedler.tumblr.com/
Image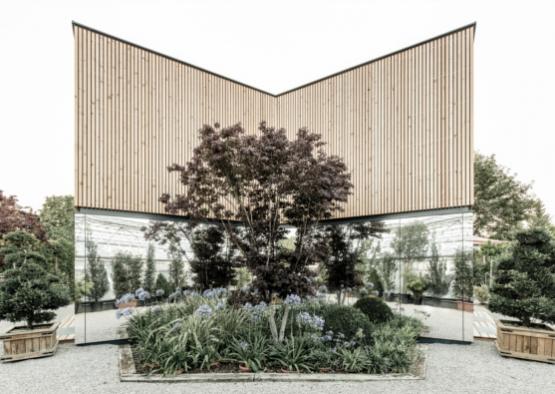 Image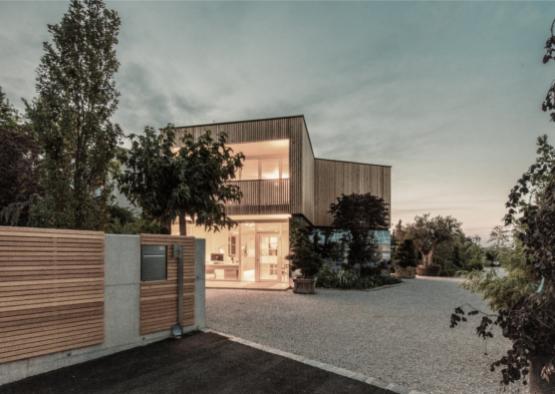 Image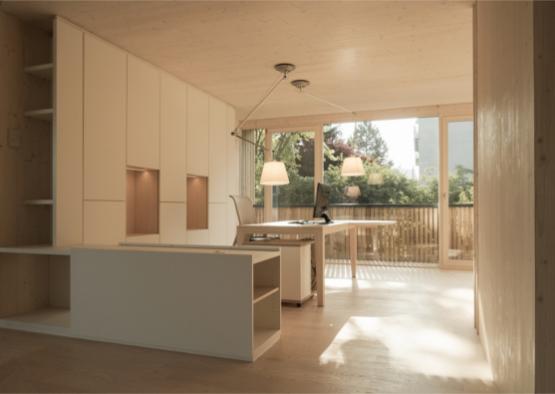 Image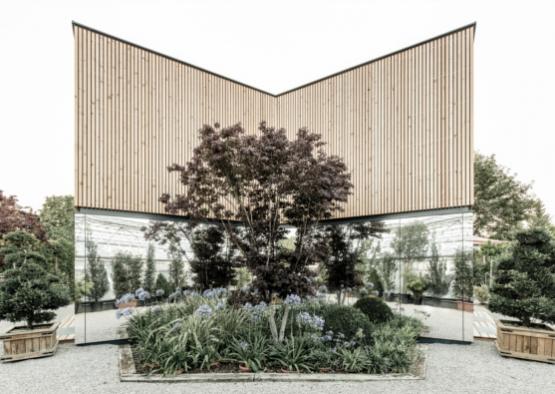 Image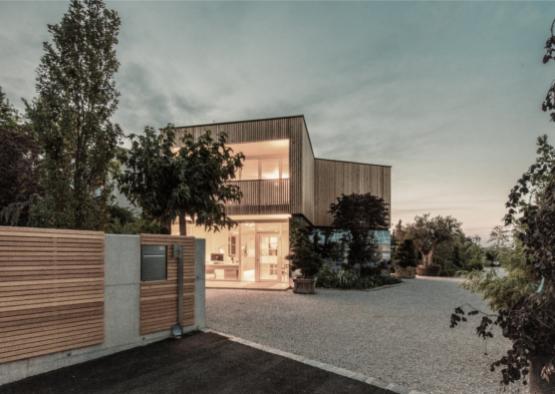 Image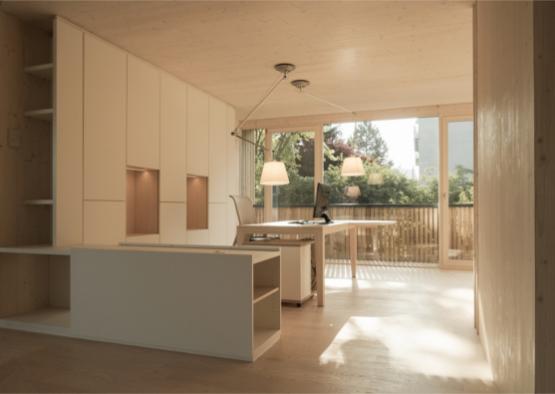 Overview
52 Cubic Wood is an office designed to embody the philosophy of "Give room – Leave space". The architects designed the structure within the basic understanding that in architecture, "the material is innocent, but never is the architect". This responsibility was taken on by the design team of JOSEP and Atelier Gerhard Haumer.
A star shaped ground plot underlies the office, with clear sight lines surrounding. The design creates a 125m2 office on two levels for the client, but it also incorporates a garden where the client can plant, cut and foster growth. The garden which surrounds the office embodies the idea at the core of the design; to design within sustainable principles so that architecture and nature can work in concert and, to balance the 52 cubic metres of wood that went into the structure, grow back 52 cubic metres.
The office draws connections between itself and the natural world in multiple lines to highlight the sustainability principles as its core.
Structure
The structure of 52 Cubic Wood is made entirely of timber, comprising a full 52m3 of wood throughout the structure and the interior and exterior cladding. By using so much timber, the office captures a vast quantity of CO2 out of the atmosphere for the duration of the building's lifespan.
The office is built in a Y-shape and creates panoramas in multiple directions. One of the effects of this is that the large windows that pierce all of the facades link the structure, which is made to be quite visible throughout the interior, to the trees and garden that surround the office, emphasising the sustainability principles that were such a focus for the architects during the design stage.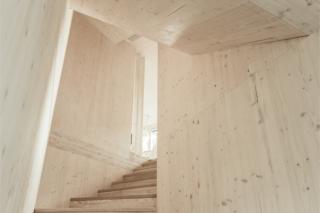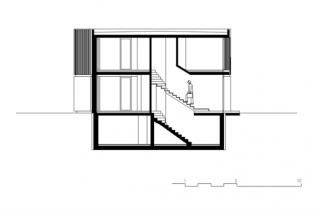 Exterior
The upper half of the exterior facade is covered with thin stripes of timber cladding, creating the effect of a forest of trees. This effect is heightened by the lower half, which is clad in a mirrored facade. The mirror reflects the surrounding greenery, emphasising the connection that the offices strives to strike between itself and the natural world. This sensual, atmospheric perception makes further explanation unnecessary.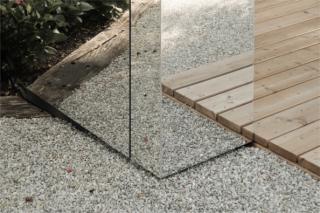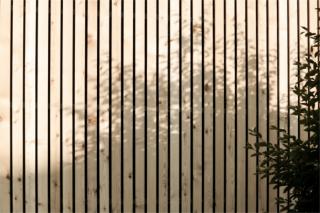 Interior
The interior spaces are enlightened by the use of light-coloured timber cladding and the large windows, creating warm rooms. There are also built-in timber furnishings in most of the rooms, taking care of many of the needs of the office users.