The short delivery time requirement for the Aveo Bella Vista building, completed in Norwest, Sydney in 2018 made it an ideal project for a CLT design, enabling Strongbuild to complete it 13 weeks earlier than with the concrete program.
Project Name
Aveo Bella Vista
Location
28 Norbrik Drive
Bella Vista NSW 2153
Australia
Image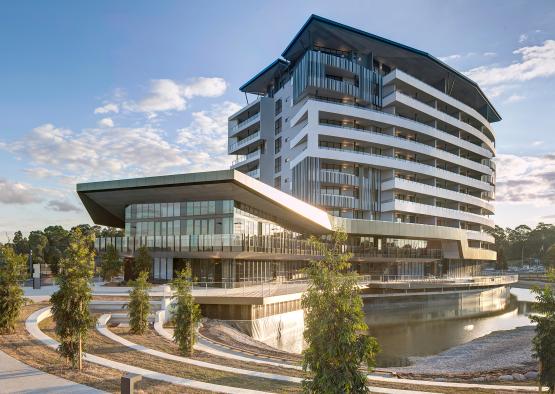 Image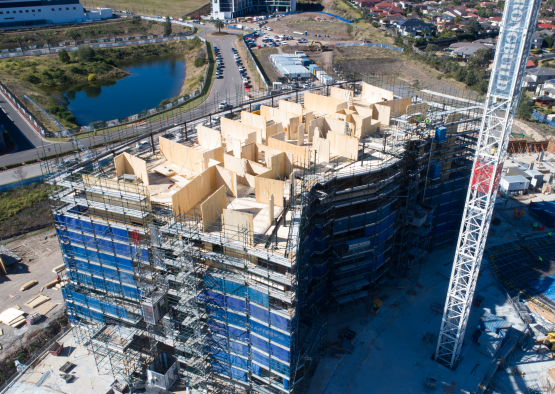 Image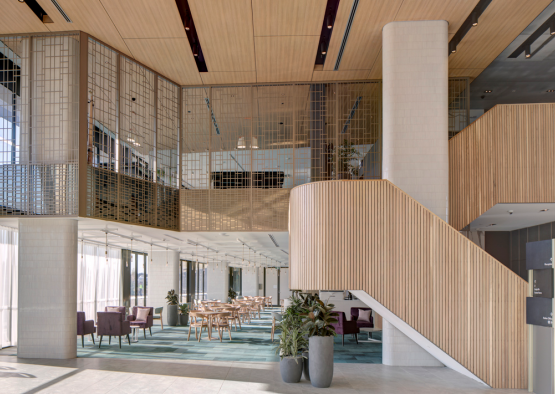 Image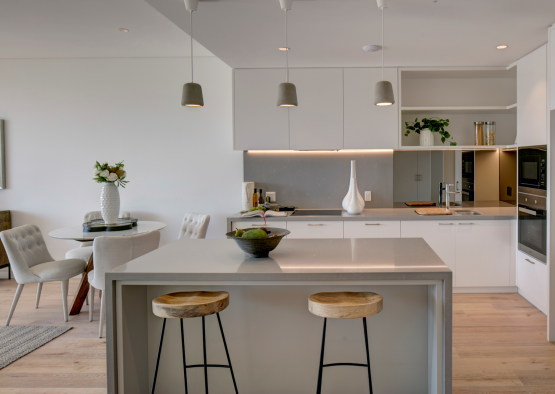 Image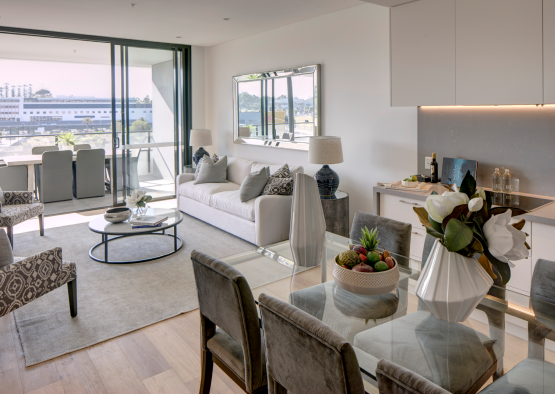 Image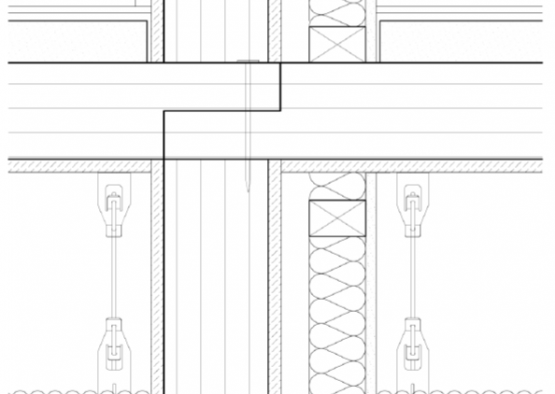 Image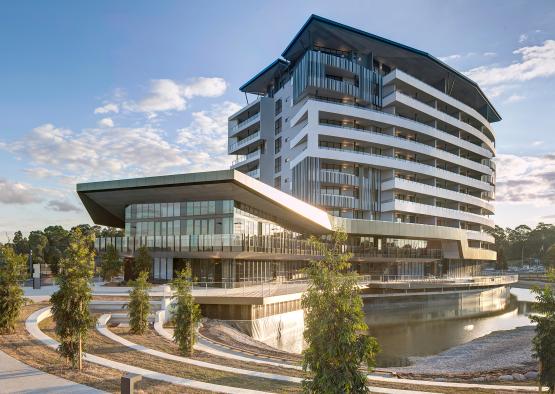 Image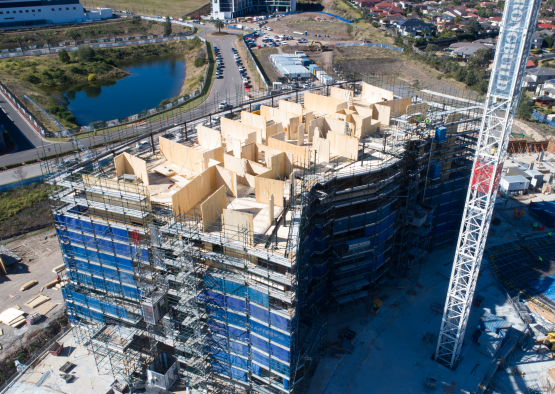 Image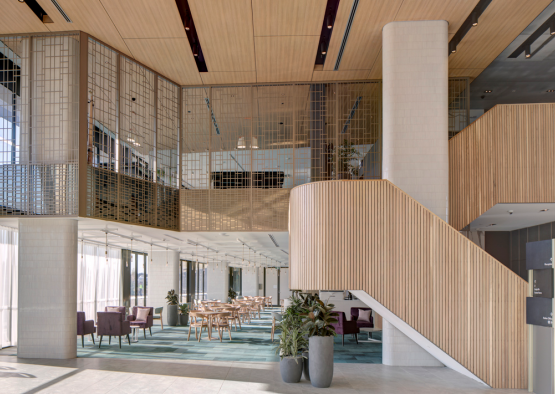 Image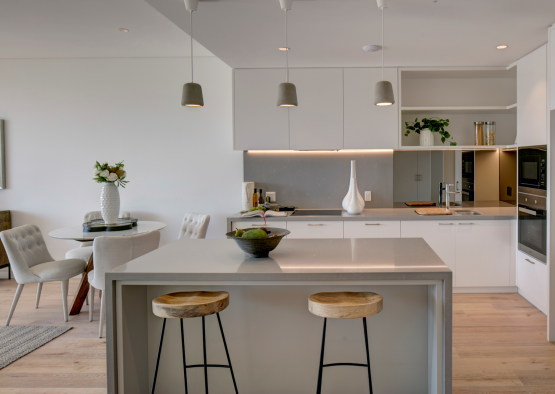 Image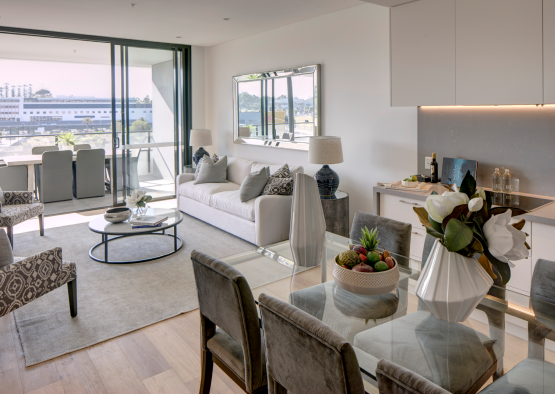 Image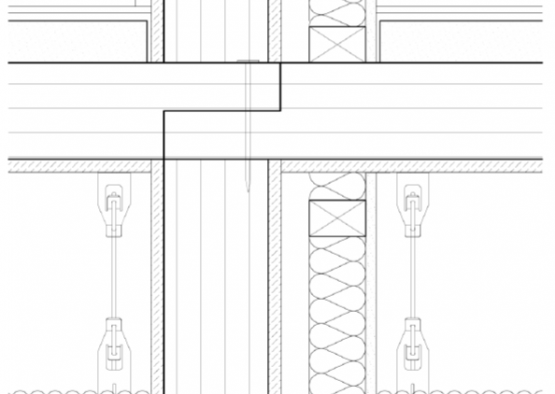 Overview
The AVEO Bella Vista building is in a way the first of its kind, breaking the mould of the typical mass timber designs for residential buildings we have seen internationally over the past decade. In order to conform to the client's brief for this particular project there could be no obvious compromise in apartment layouts or building design in favour of specific prefabrication or mass timber construction requirements. The planning and the design of the building, including the curved and seemingly cantilevered balconies, required an innovative hybrid construction approach utilising CLT slabs and walls, Glulam beams and some structural steel.
The design had to achieve a balance between the desired architectural design outcome and construction rationale and had to push the boundaries of what was then perceived as possible in mass timber design and construction technology. It was a client decision to prioritise a specific desired architectural expression, through a specific budget allowance.
Based on optimised acoustic design, noise protection levels axceeding the NCC requirements were met, in accordance with the AAAC guidelines.
Further information about the productivity on the construction site: https://www.fwpa.com.au/images/marketaccess/2019/Final_Report_PRA427-1617.pdf