A sustainable aged care home in Denmark provides a replicable model for attractive and dignified shared living.
Project Name
Agorahaverne Aged Care, Denmark, by Sanberg and Tetris
Location
Rentemestervej 14, 2400 København NV
Denmark
Photographer Details
Sangberg
Image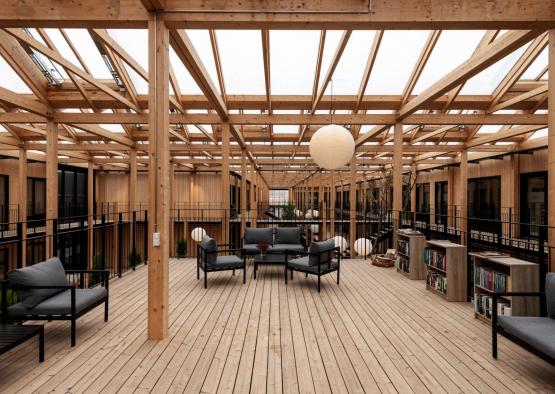 Image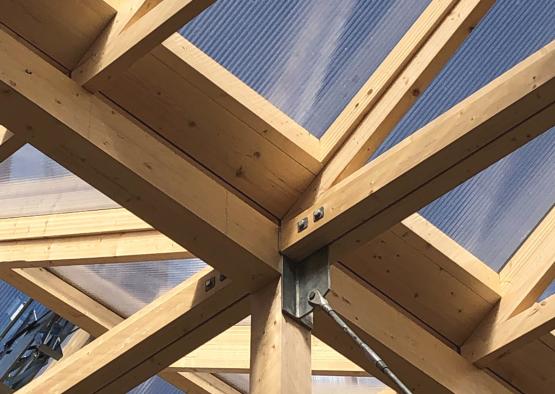 Image
Image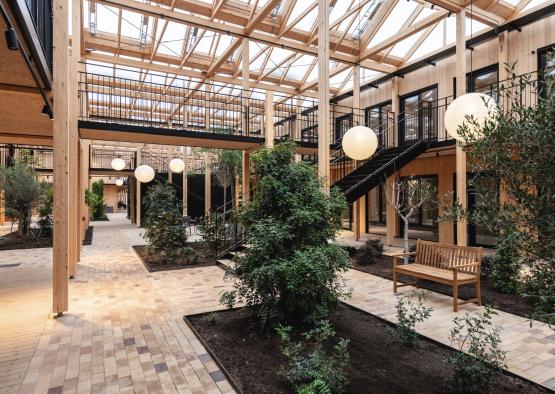 Image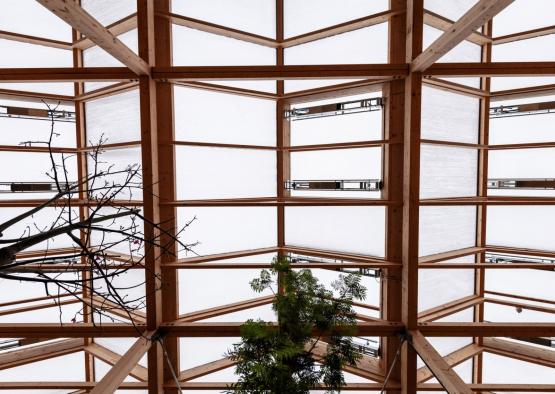 Image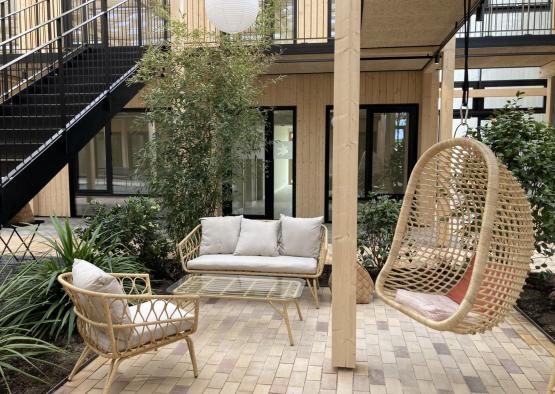 Image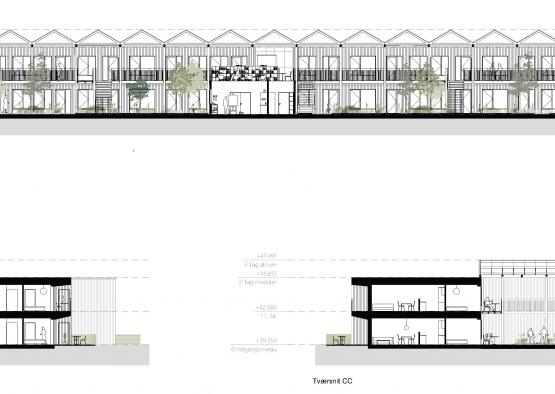 Image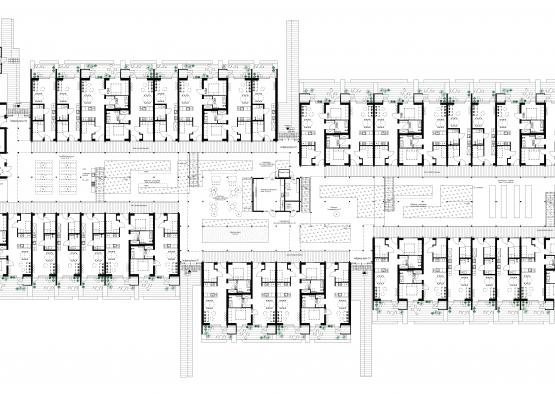 Image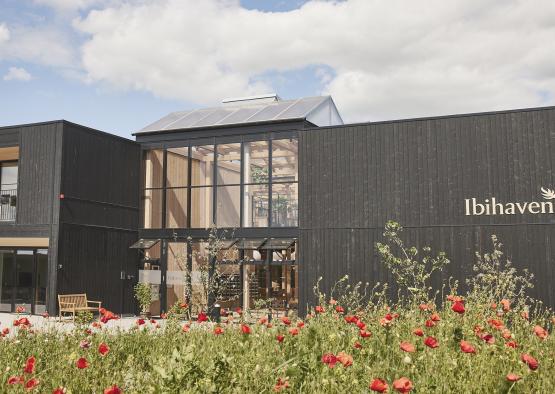 Image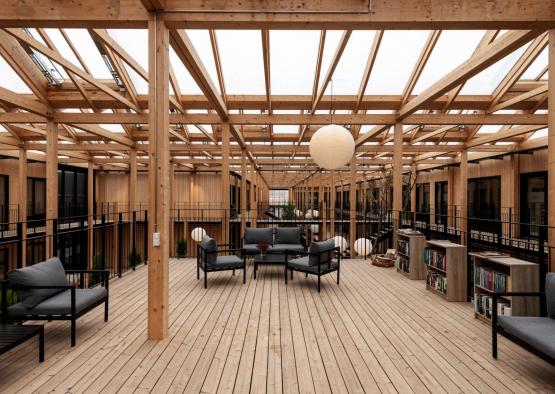 Image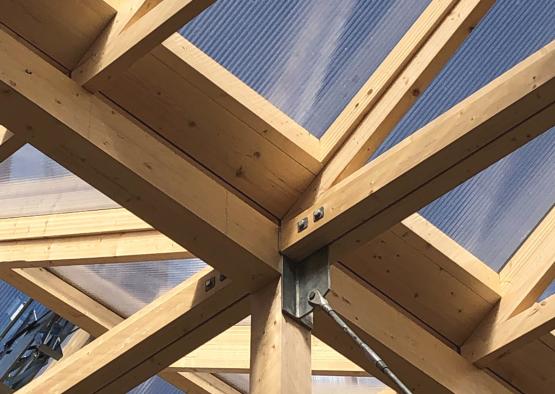 Image
Image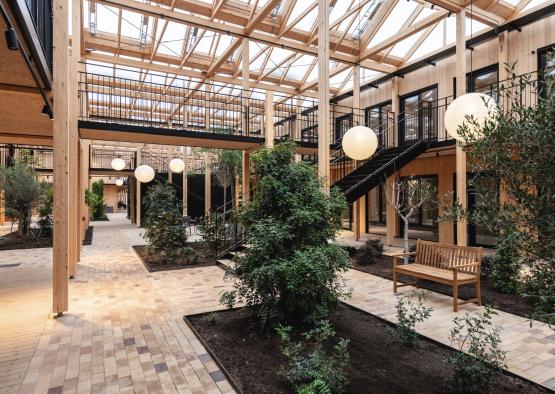 Image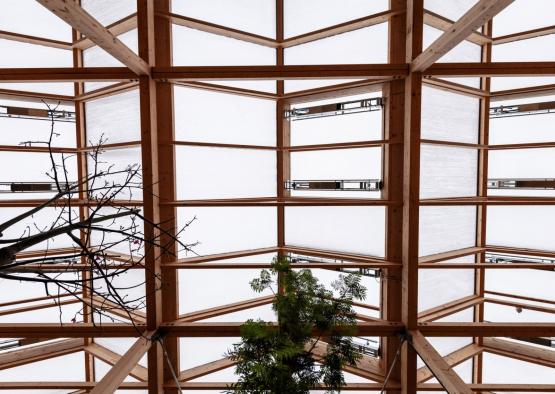 Image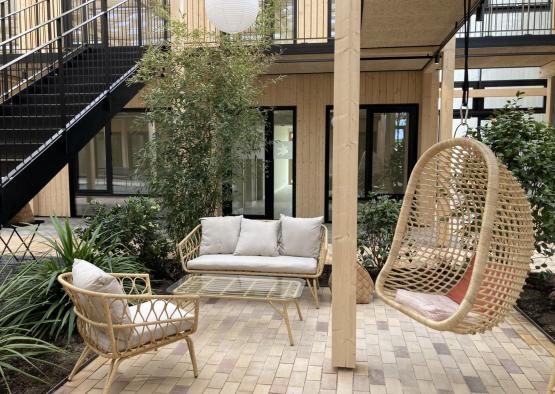 Image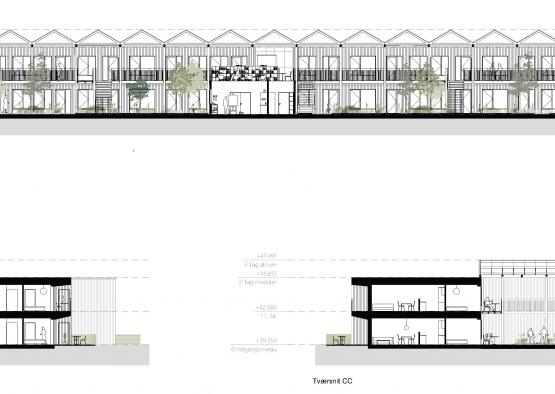 Image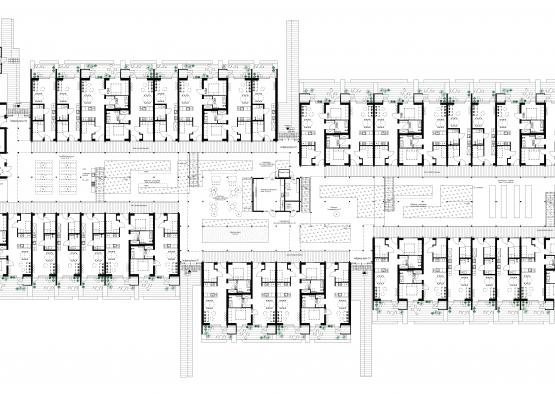 Image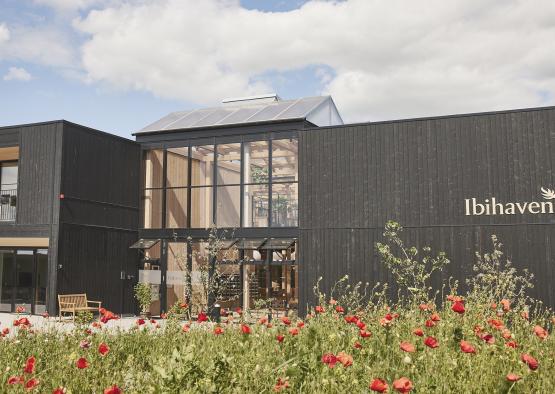 Overview
The aged care concept has been developed in collaboration with Danish developer Tetris A/S, and will be developed in various local regions across Denmark in the coming years.
Structure
Glue-laminated timber (glulam) was the perfect material to achieve the high sustainability intentions of the project. Mass timber became the primary material of the atrium structure. Glulam is one of our most efficient and environmentally friendly construction materials and replaces carbon and energy intensive materials such as concrete and steel. Sangberg explain that "many of other construction systems used on the project have been specified due to their ability to be reused and recycled, extending their useful lifetime."
Engineered timber uses the spanning and compressive potential of timber grain to create a stronger member than solid wood, by laminating veneers together. This also allows smaller, waste pieces of timber to be used, where they may otherwise be disposed of or used for a lower grade product.
The gridded glulam post and beam system was fixed with bolted plate connections, which also incorporates cross bracing. The bolted connections provide a simple system for disassembly at the end of the structures life.
The apartments themselves were constructed from prefabricated modules. The modules were constructed from another mass timber product, cross-laminated timber (CLT). CLT is generally used as entire floor plates, or walls. It is made from larger timber boards, stacked at different orientations each layer, creating a product that is incredibly strong in multiple directions.
Exterior
The outside of Agorahaverne notably contrasts the light interior timber of the apartments with a dark exterior. The timber cladding is made from charred timber planks, which is an ancient technique of timber preservation.
The roofing of the atrium garden is made from clear fluted polycarbonate, which allows sun to bathe the internal garden without subjecting it to the harshness of the Danish climate.