A modern example of a traditional timber shed provides a relaxing new environment for a retired Norwegian couple.
Project Name
Barn House, Norway, by Jon Danielsen Aarhus
Photographer Details
Knut Bry
Image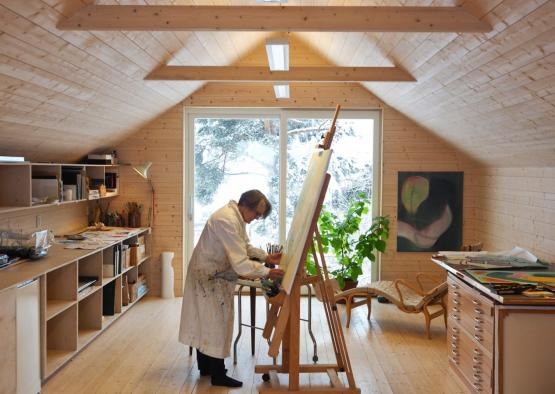 Image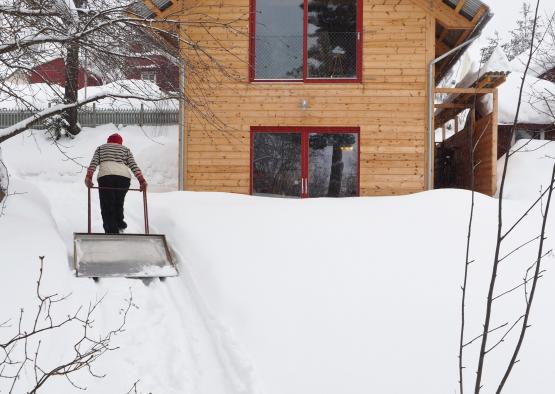 Image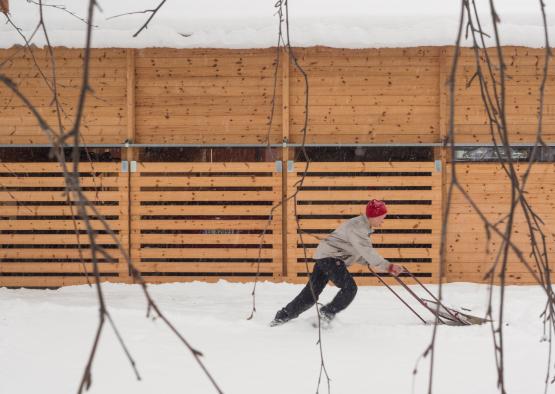 Image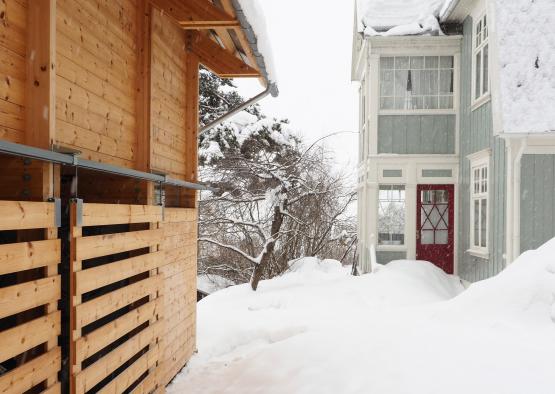 Image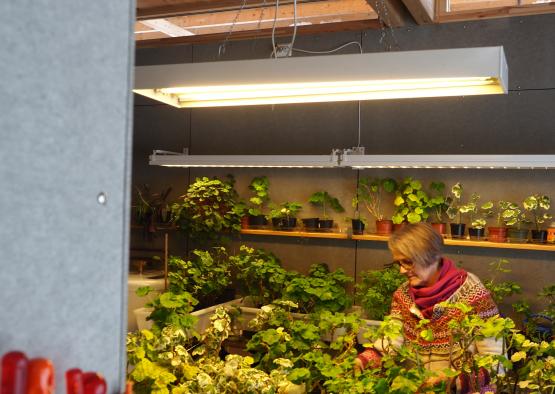 Image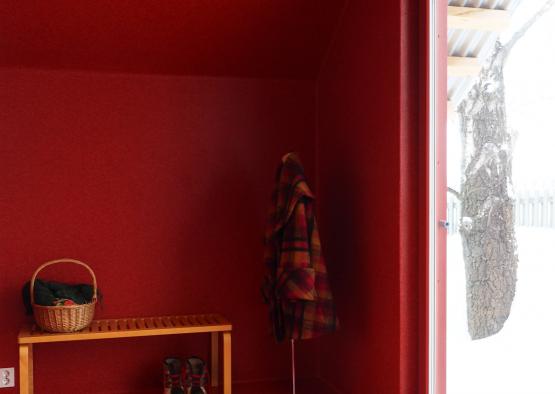 Image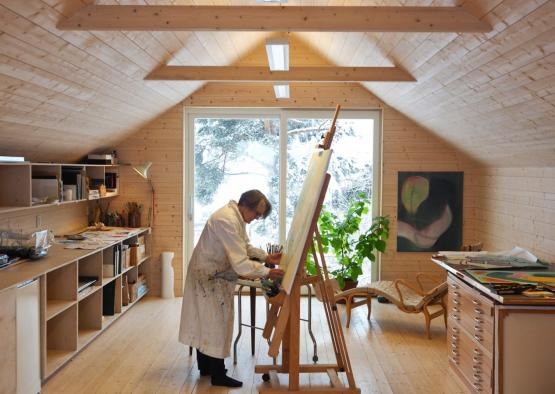 Image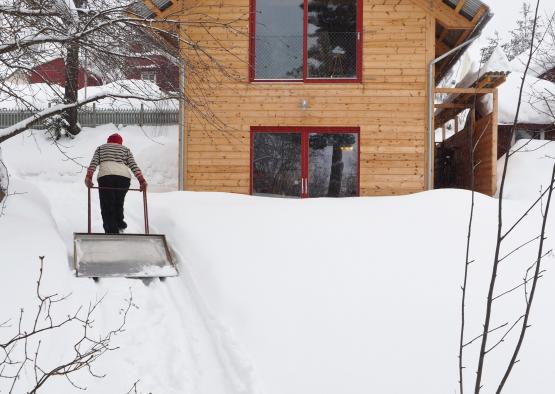 Image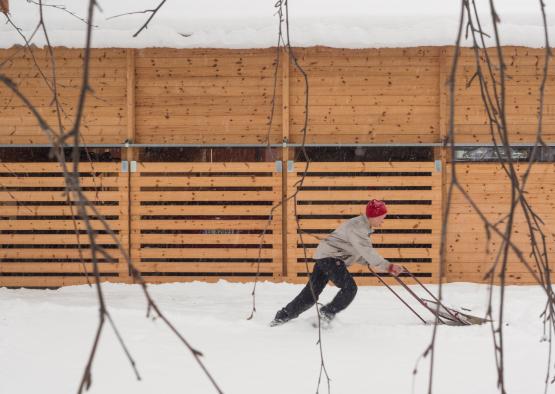 Image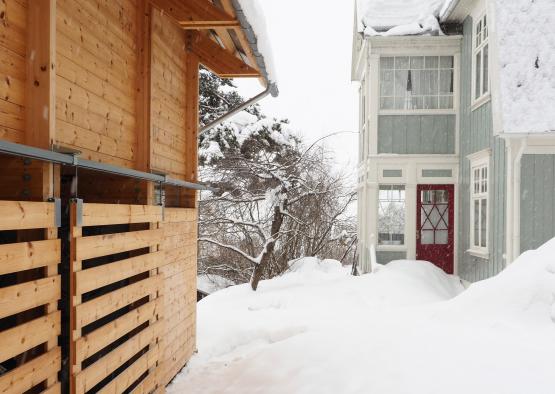 Image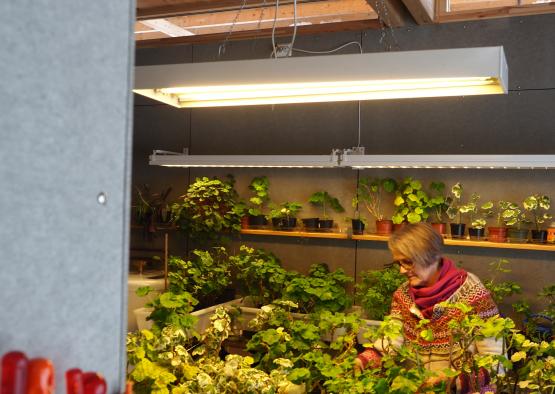 Image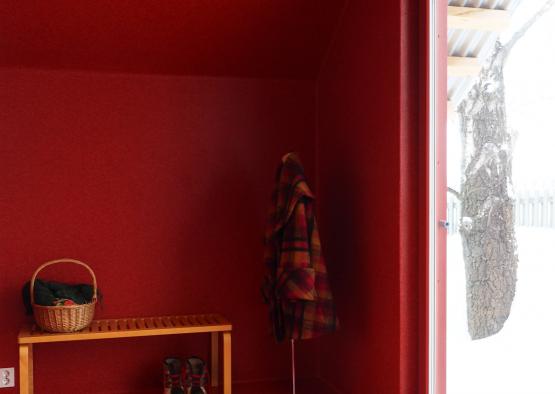 Overview
Located in Lillehammer, Norway, the timber home is designed to cater to the recreational retirement life of a Norwegian couple. The space allows them to paint, sculpt, practice botany, store their cross-country skis, and have family and friends over to stay. The snowy environment has a long history of timber framed structures, particularly in post and beam style construction. 
Structure
The new structure uses the same post and beam style of construction that the previous barn structure used, but with updated joinery techniques such as bolt joints. The building re-examines a more traditional way of building, in order to harmonise with the timber heavy context. 
The barn house takes on a traditional gabled form, but with the modern addition of glue-laminated timber. The gable is made up of five glulam timber frames. The connecting walls, which offer lateral support, have been left as raw exposed timber, which compliments the home's exterior and the furniture. 
Exterior
The entire house is clad in raw pine boards that will be left to grey off naturally in the external conditions. Intriguingly, much of the structural glulam frame has been left exposed on the exterior of the cladding. This furthers the homage to post and beam construction, allowing visitors to inspect and admire the traditional building technique. 
Interior
The couple put their retirement craft to work, hand making most of the benches, shelves, and worktops from left over scaffolding wood used for the construction. 
Red window frames and a red entrance space provide a stark contrast to the timber, creating a vivid transition space. 
A seperate annex on the first floor is largely open plan, and can be adapted to a guest house or overflow sleeping.