Breezeway House is a home that celebrates its sense of place - a backdrop for the formation of memories of Australian beachside holidays.

Project Name
Breezeway House by David Boyle Architects
Location
Pretty Beach NSW 2257
Australia
Photographer Details
Brett Boardman
Image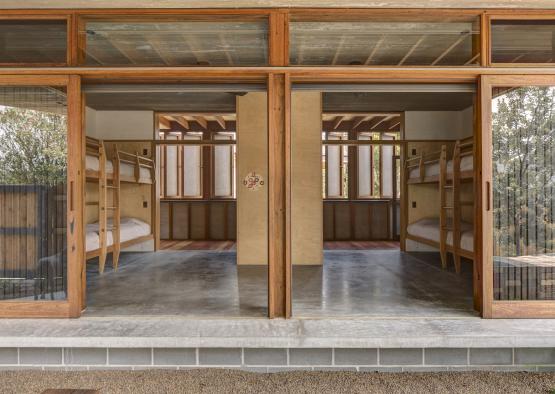 Image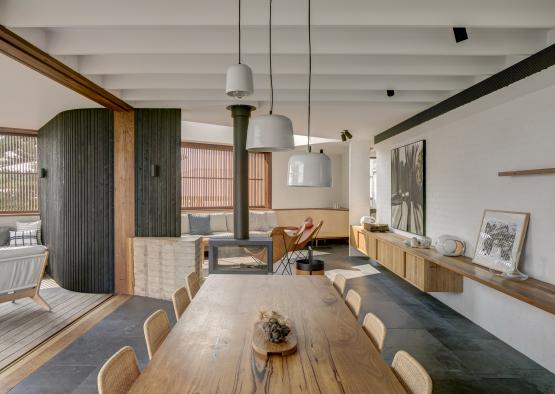 Image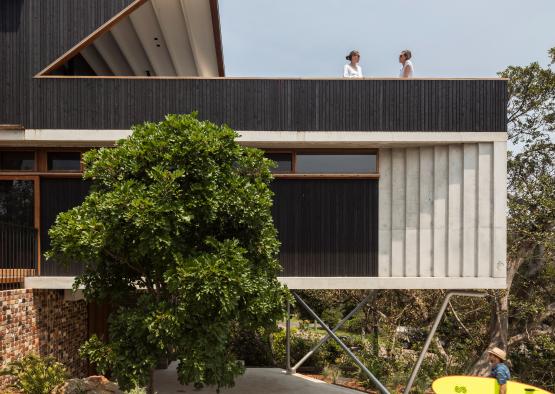 Image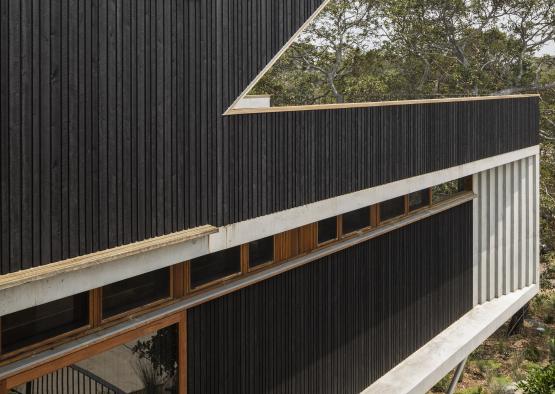 Image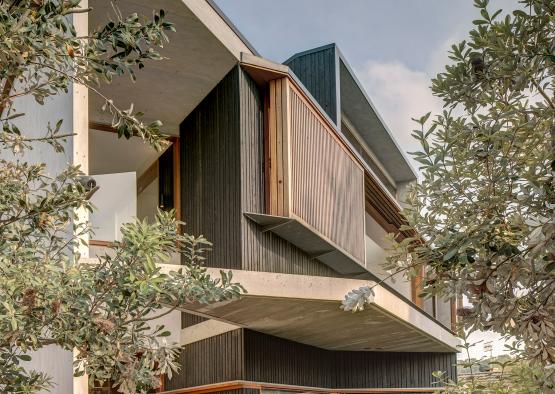 Image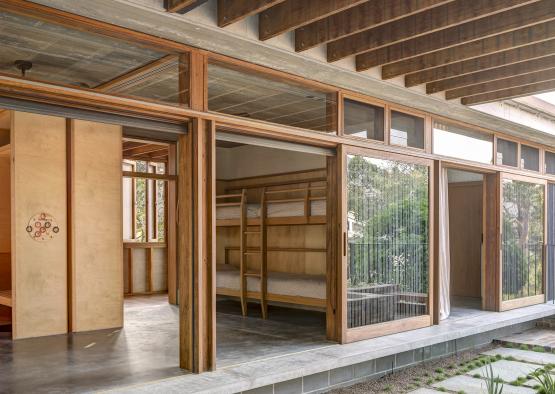 Image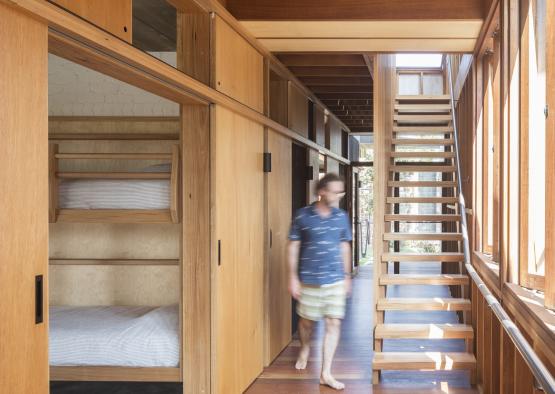 Image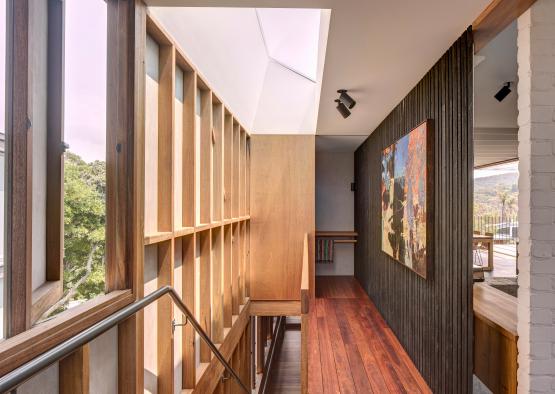 Image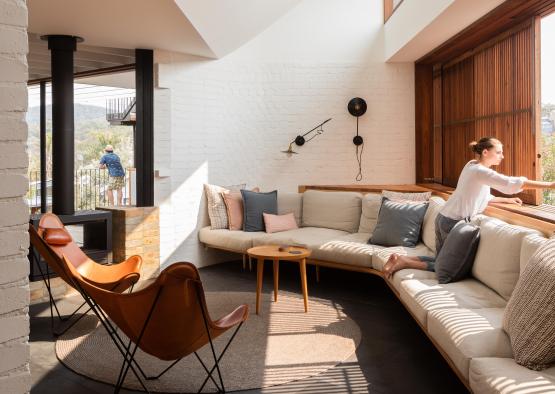 Image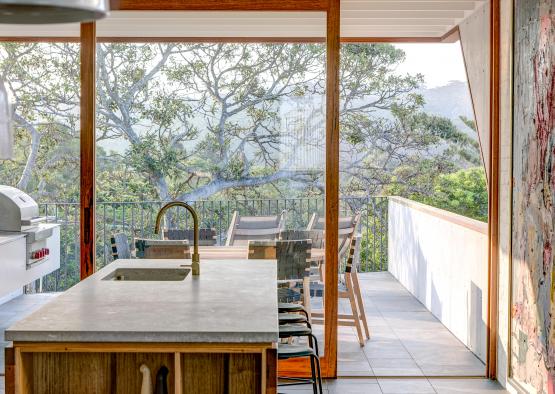 Image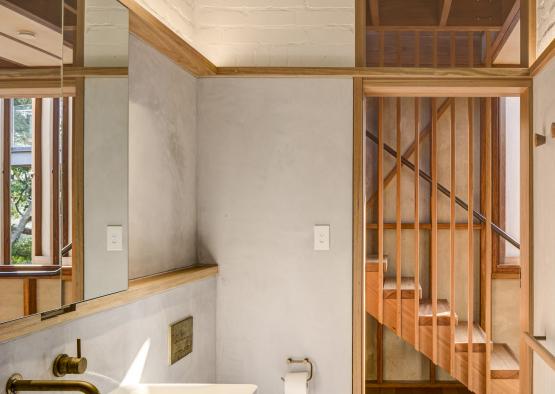 Image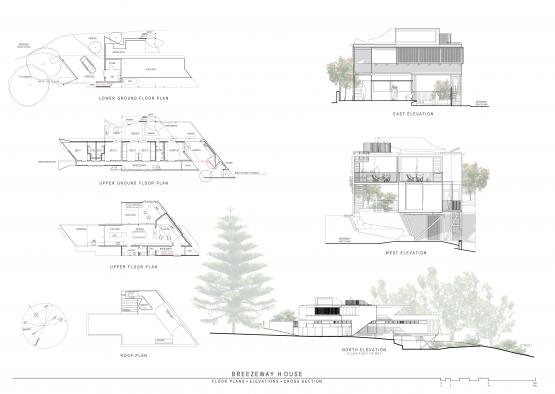 Image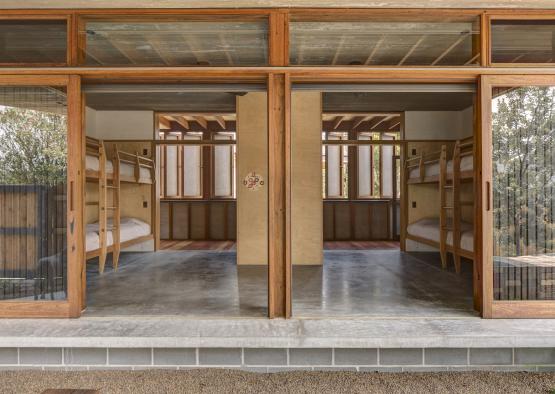 Image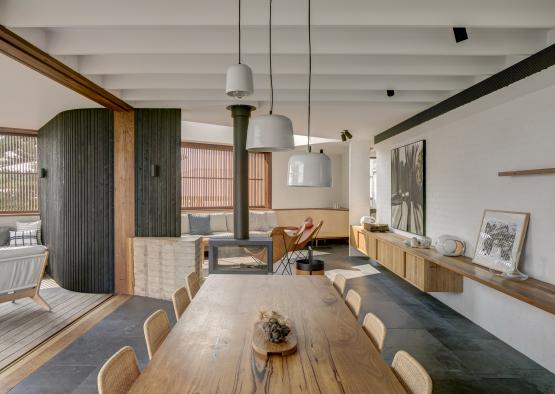 Image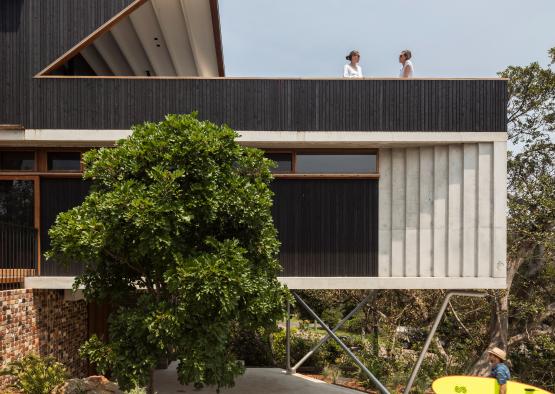 Image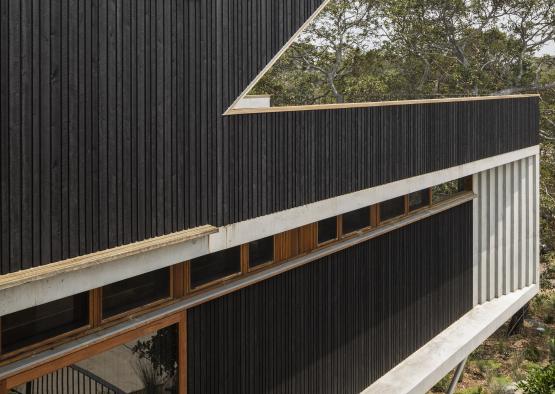 Image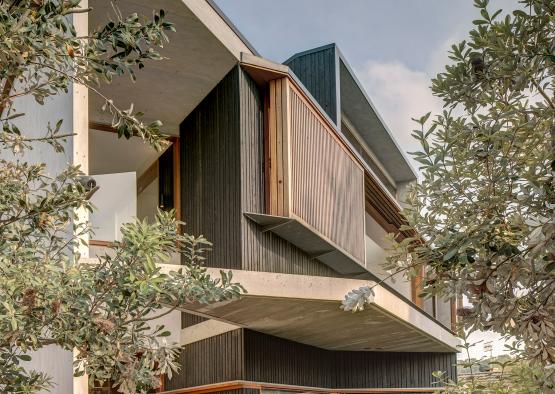 Image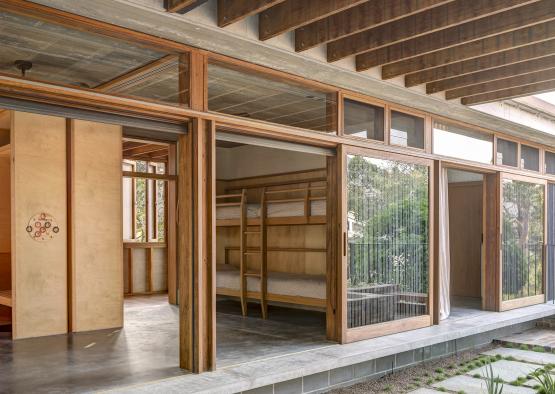 Image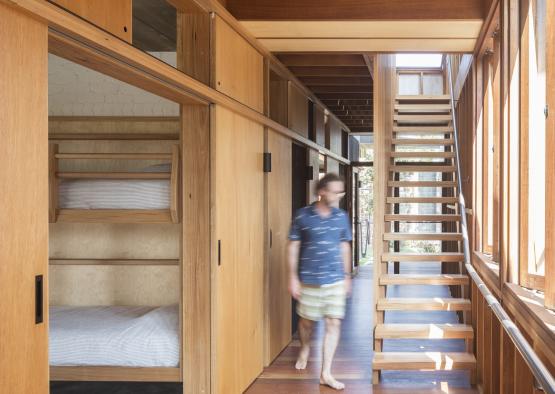 Image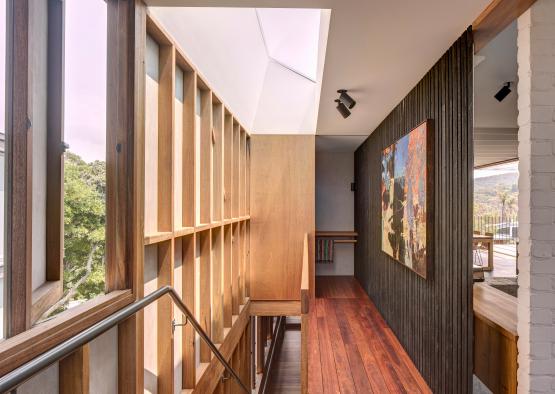 Image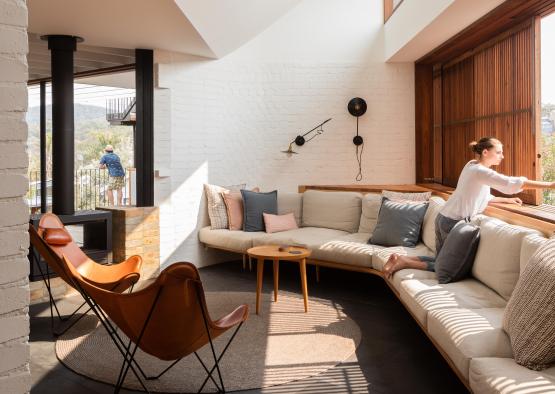 Image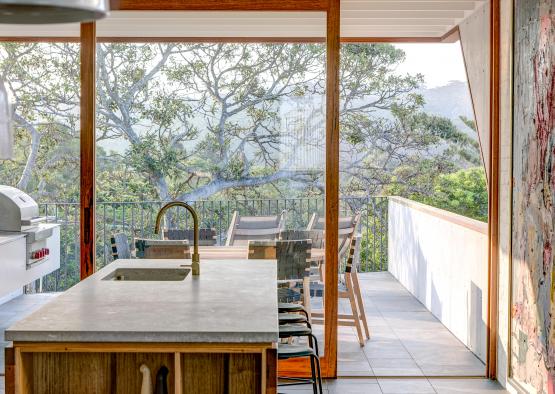 Image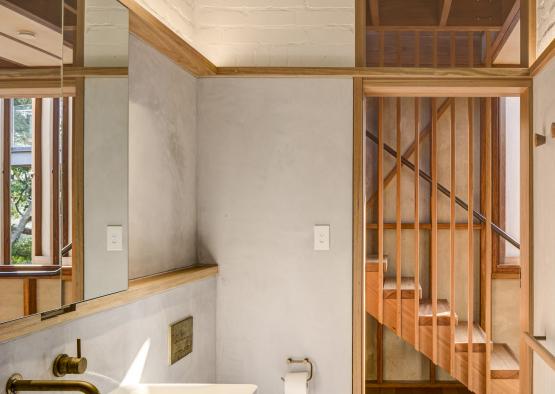 Image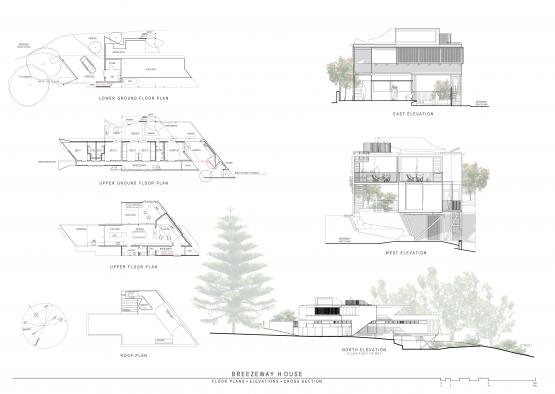 Overview
The design systems create an architecture that is informed and embedded within the landscape, where refuge and prospect can be found. The home is both nested in the landscape, and invites a relationship with it.
Exterior
The building is wrapped in a robust exterior of charred timber cladding and recycled timber windows. The cladding timber is tongue and groove cypress with a deep char. Softwoods like cypress and cedar tend to yield the best results with charring, which is an ancient technique of wood preservation. Cypress has a high oil/resin content, which gives its natural durability and termite resistance, and will not leach tannins onto adjoining porous concrete and brickwork surfaces. The timber has been sourced from Responsible Wood certified forests in NSW with full chain of custody.
The charred timber box is set between expressed horizontal concrete planes which make up the floor plates. The result from the exterior is a clear expression of levels, with the timber defining the habited, and the concrete defining the structure. 
A significant overhang from the second storey forms a carport below, with the floating elements elegantly supported by a twisted steel support. 
Timber screening around the house was made from a variety of recycled hardwoods including blackbutt, silvertop ash, white mahogany and spotted gum.
The deck was constructed from external grade LVL joists, which have excellent tensile strength and use external grade glues. Ironbark decking was laid on top, which is an extremely durable timber that is rot, termite and moisture resistant. 
Interior
Internally Breezeway House is a highly crafted, warm and inviting space, which uses a mix of Australian hardwoods and built in furniture for relaxing holiday living. In some areas the hardwood framing has been left exposed to celebrate the inherent beauty of the material. The builders used traditional carpentry skills to notch all top and base plates and noggins.
Lining and joinery throughout the project used plywood with hoop pine veneer and solid blackbutt edging.
Bench tops were made from various recycled Australian hardwood species, while built in robes and bunk beds were crafted from solid blackbutt.
All external windows, doors and screens are manufactured with mixed recycled Australian hardwood. The manufacturer salvages the timber from local demolition yards, and run a carbon positive, zero waste business. The grain is very dense, perfect for robust use as a seaside holiday house, with the need to withstand the harsh coastal environment. 
Hoop pine panels were used to line the ceiling, nestled in above the exposed hardwood joists. The hoop pine has also been used for custom fabricated sliding doors to the bedrooms, and was edged with blackbutt. 
To enhance the ambiguity between inside and outside, ironbark decking with corked joints was used for flooring, and charred external timber cladding was used to line the walls leading to the bedrooms. 
Plywood is used extensively throughout the house for site-built joinery and built in seating and is certified from sustainably managed forests. It has skillfully constructed on site with solid blackbutt edging. Bunkbeds were also made on site with solid Blackbutt.
Rough sawn timber was used to create board marked concrete ceiling linings in combination with smooth form concrete finishes. The board marked formwork allows the concrete structure to more closely harmonise with the timber palette. 
Stairs and rails were also crafted from solid blackbutt timber, and were fabricated on site.