An inner-city renovation exposes its engineered beech timber system to express the new material.
Project Name
Brown Street House by Rod Pindar & Natalie Sciberras
Photographer Details
Ben Guthrie
Image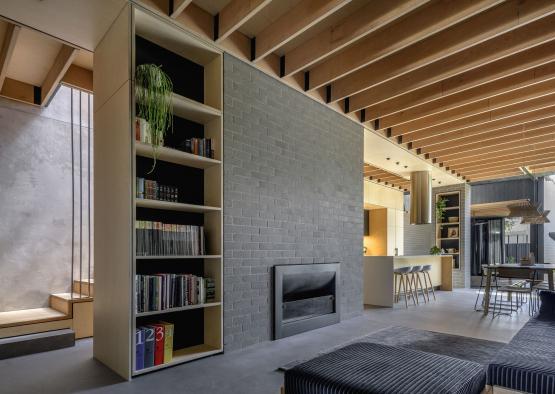 Image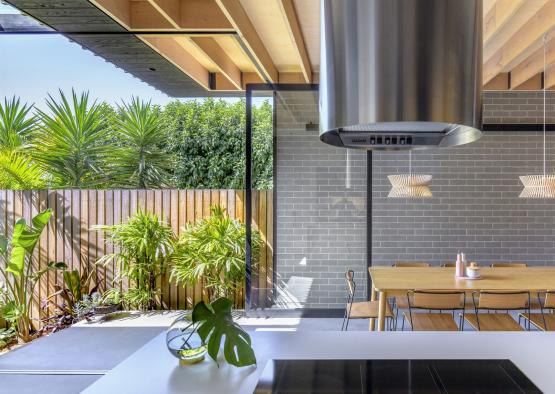 Image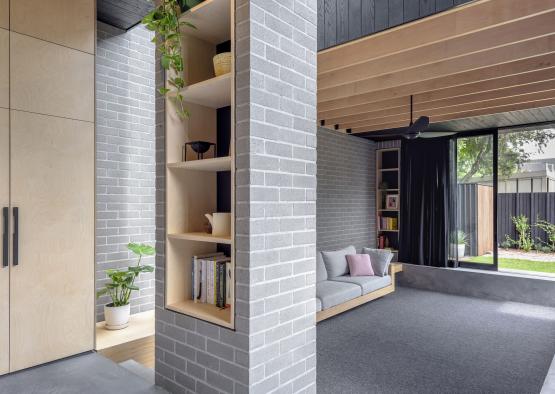 Image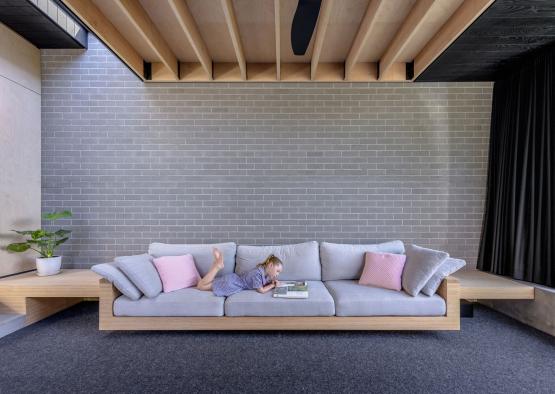 Image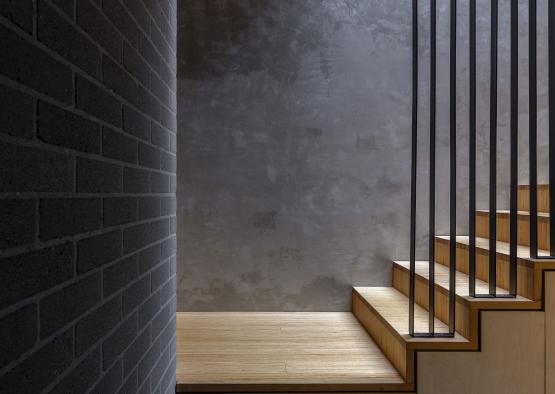 Image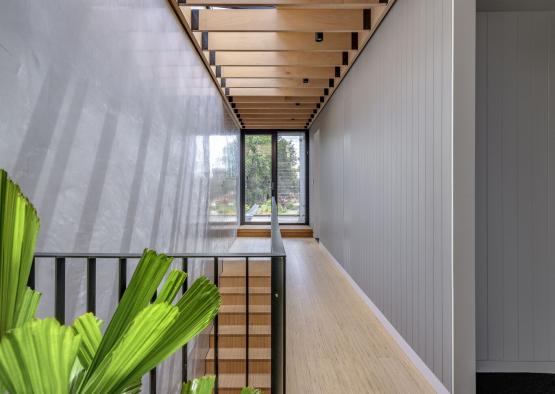 Image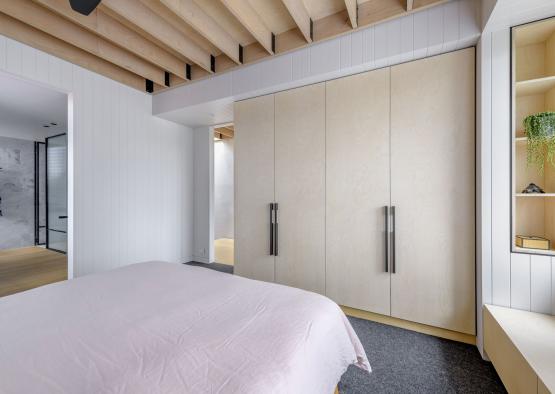 Image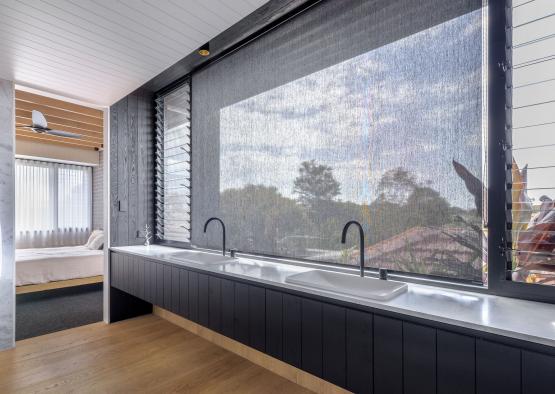 Image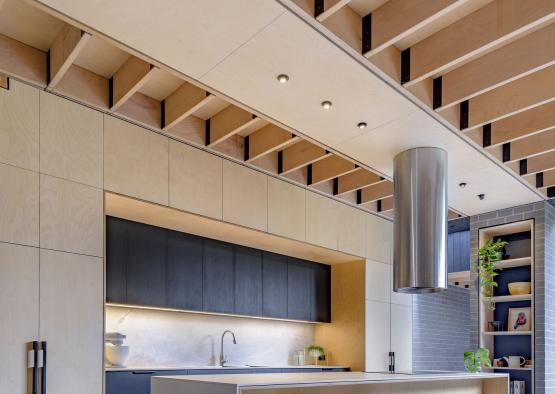 Image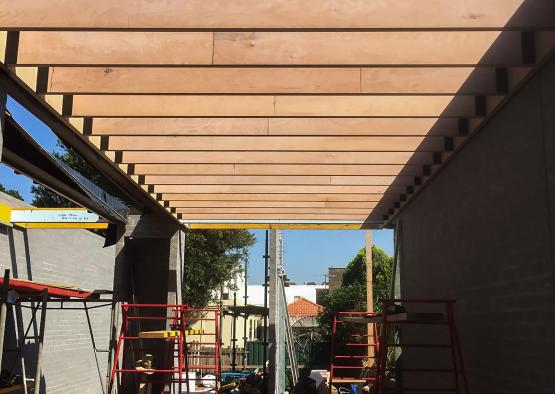 Image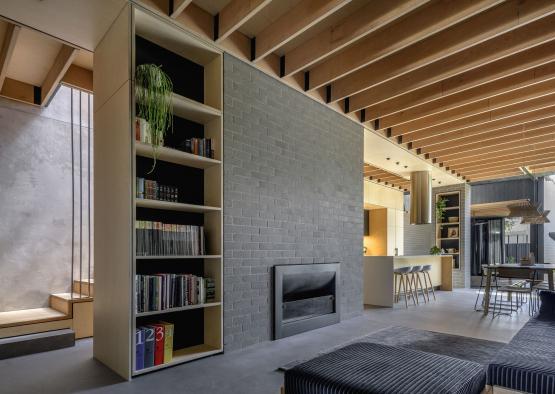 Image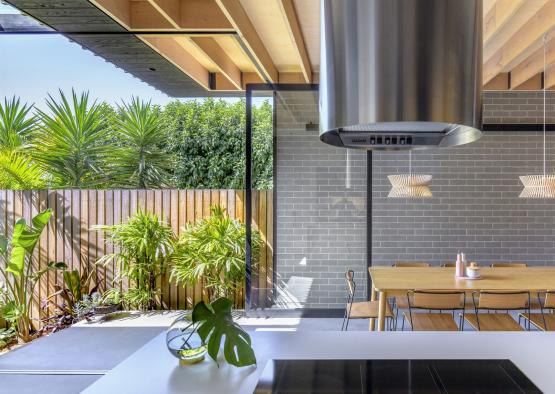 Image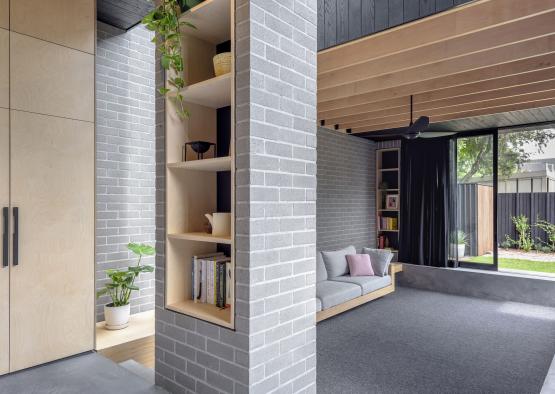 Image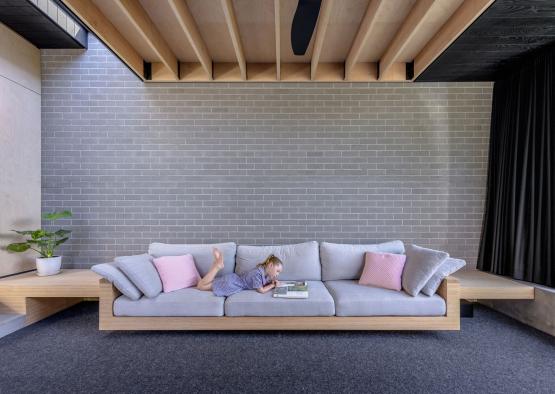 Image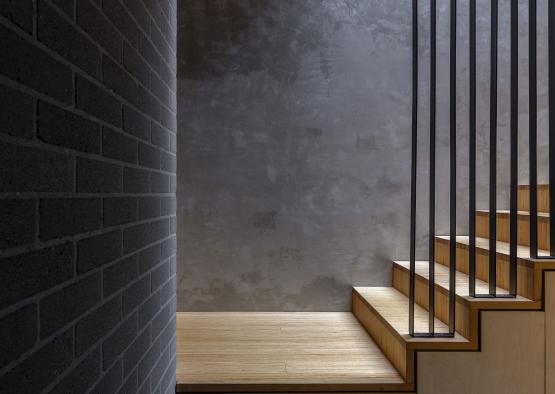 Image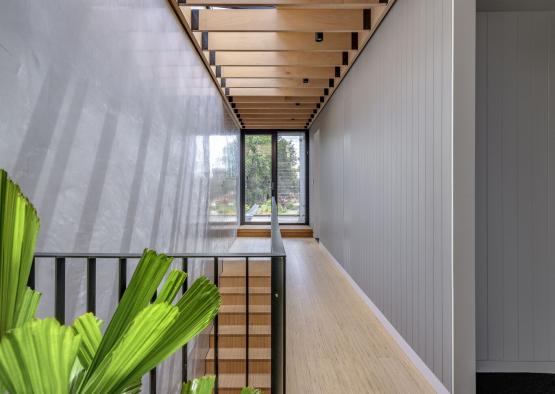 Image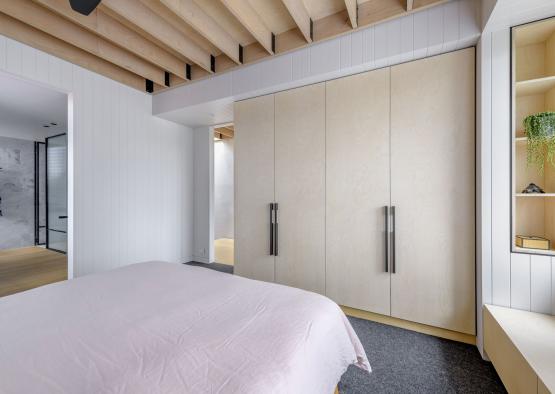 Image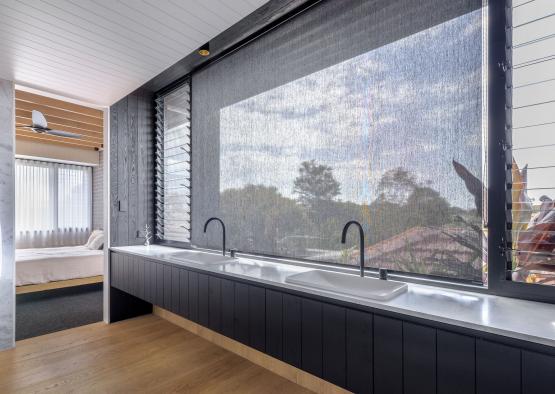 Image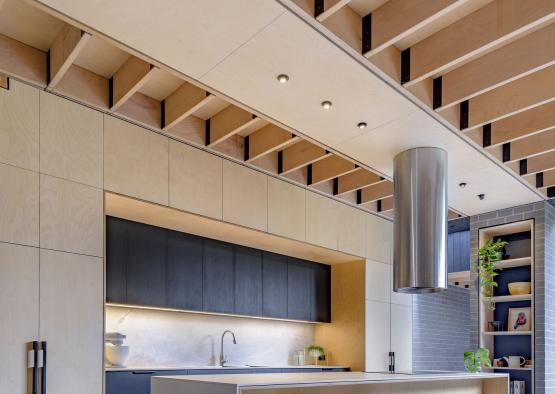 Image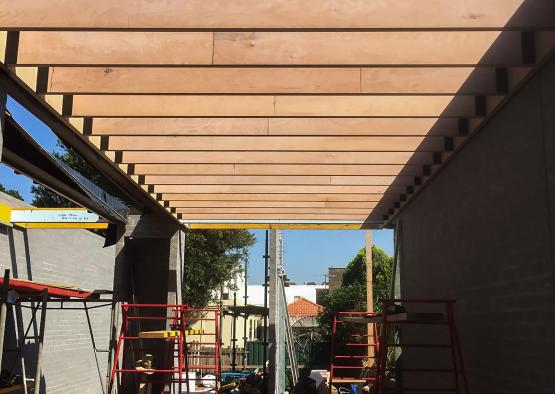 Overview
Working within the constraints of a confined inner-city lot, the project sought to internalise and celebrate the architectural expression of the build, with all of the primary structural elements conceived as finished components and dramatically exposed.
Structure
Beech LVL beams were used as the primary structural floor and roof framing elements to both levels of the house.
18mm thick LVL tongue-and-groove flooring was used in the hallways on ground and first floor, as well as the bedroom and home office on ground.
35mm thick solid LVL panels were used for the stairs and custom joinery, such as the in-built lounge.
First and foremost, the decision to use engineered timber was for its sustainability and cost-effectiveness as a building product. Compared to hardwoods, LVL beams are more stable and have a higher integrity and strength, making them more suitable to large spans with minimal beam depth.
Exterior
The project utilised a concealed tongue-and-groove cladding and batten system. The external skin is wrapped at the front and rear with charred Victorian ash cladding. Victorian ash cladding boards (138x19mm) with spotted gum battens (32x42mm) were selected after a an extensive process of experimentation to determine the most suitable species for the charring process.
Charred timber is a classic Japanese technique of preserving wood from insects and weather.
Torched by hand on site, this required experimentation of both technique and species to achieve the final outcome.
Interior
Birch-ply in various thicknesses was used for the ceiling panels and the majority of built-in joinery. The walls of timber parading throughout the interior provide a soft background to the brickwork and concrete, and provide great storage for the families belongings.
Timber flooring was incorporated through the two existing ground level bedrooms, the ground and first level hallways, the stair case and the shared first level bathroom. The incorporation of timber flooring in these areas was designed to act as a mediator between the hard concrete floors on ground, and the soft carpeted bedrooms upstairs. The timber provides a natural, tactile, and textured surface that is a fundamental part of the material palette of the house.
The majority of the timber flooring is engineered. The engineered beech wood has an exceptional surface quality and finish. MAFI engineered floor boards were utilised in the upstairs bathroom. Engineered boards were selected for their longevity, robustness and stability with regards to expansion and movement.