This project uses natural materials where possible to create a natural and welcoming environment. Lively elements like painted joinery and the stacked, jenga-like storeys contribute to a calm, non-institutional and playful space.
Location
346 Macquarie Street
South Hobart TAS 7004
Australia
Photographer Details
www.ninahamiltonphotography.com
Image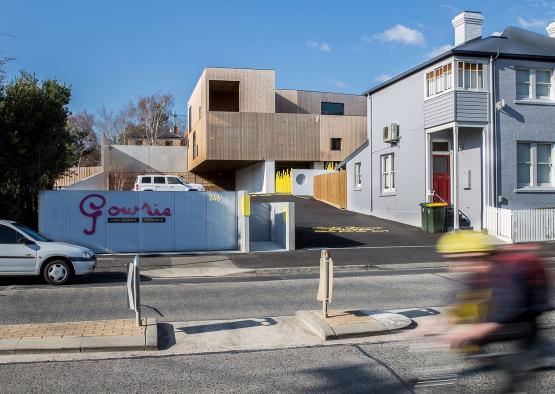 Image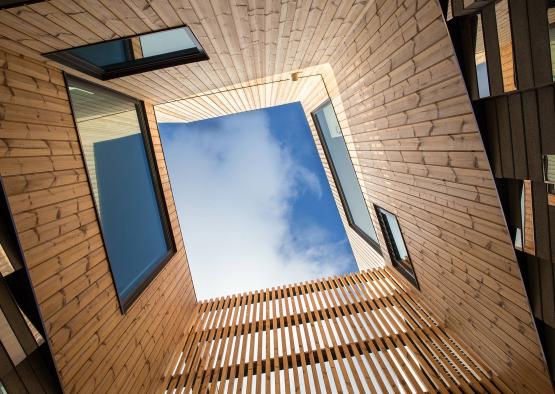 Image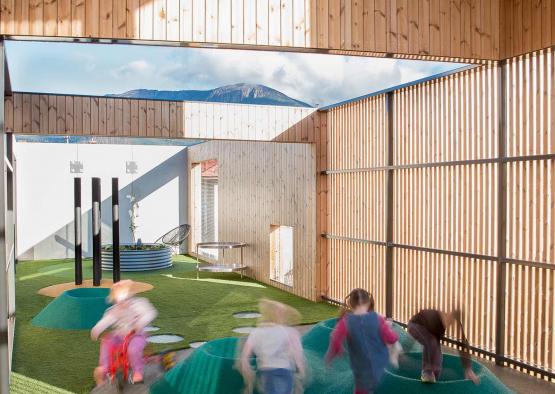 Image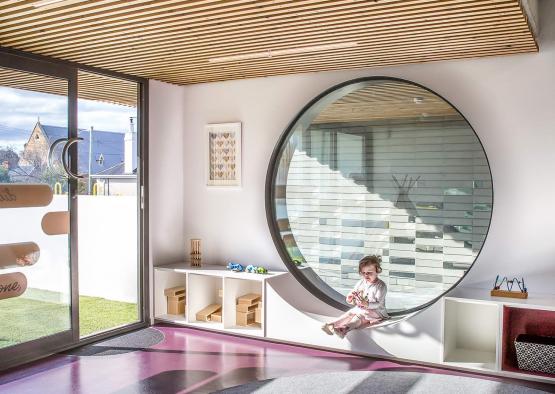 Image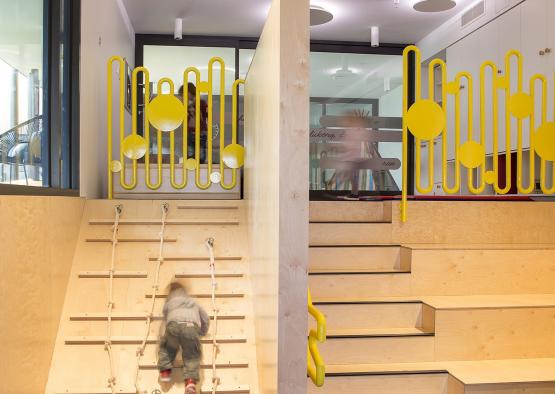 Image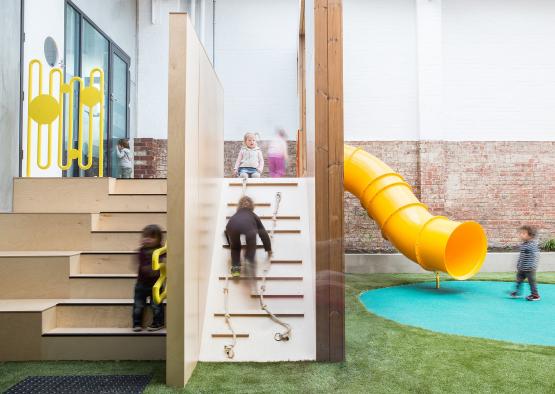 Image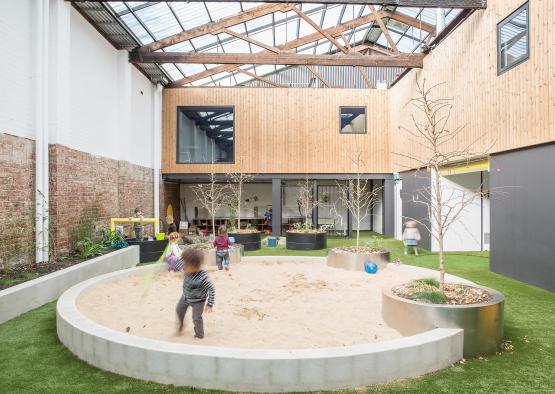 Image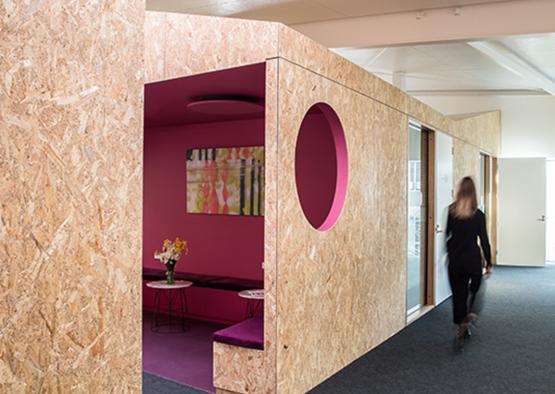 Image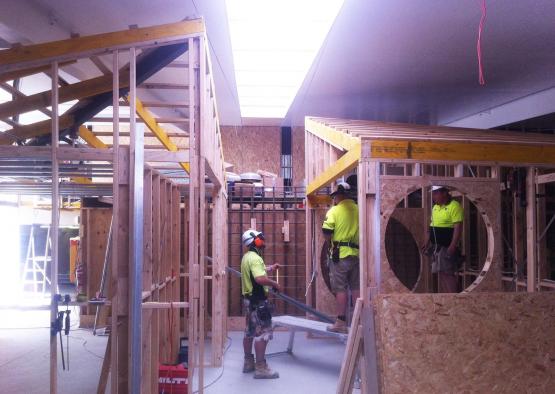 Image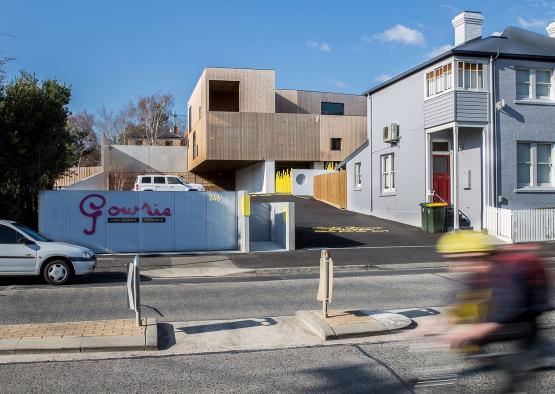 Image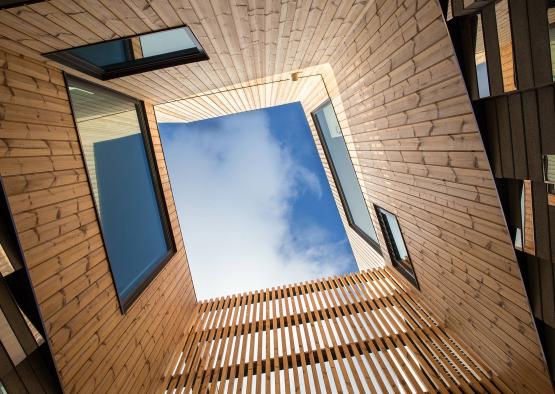 Image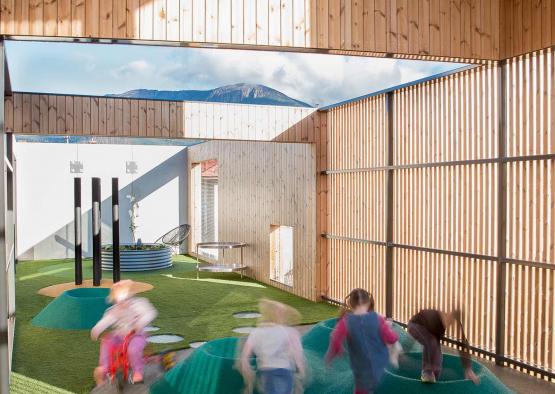 Image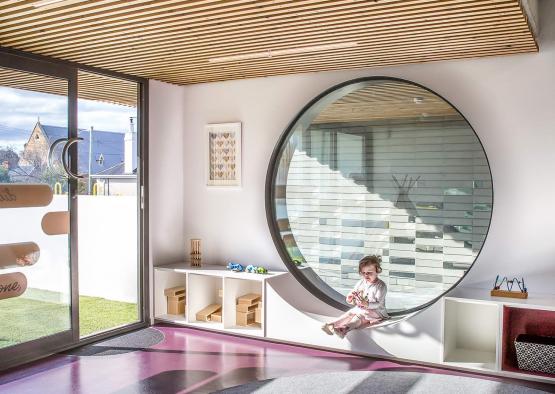 Image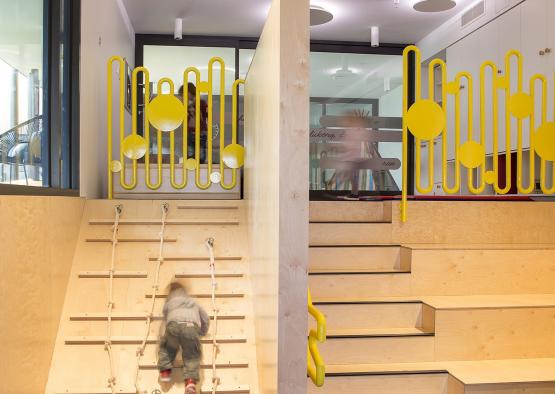 Image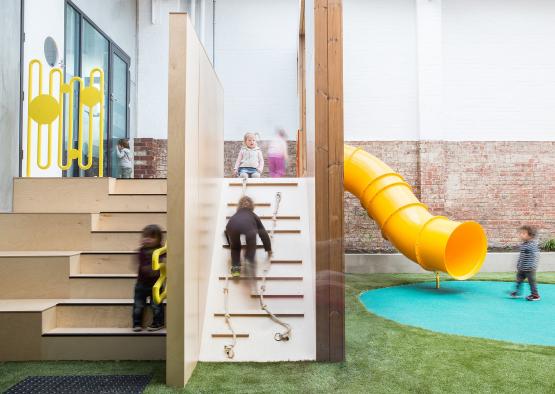 Image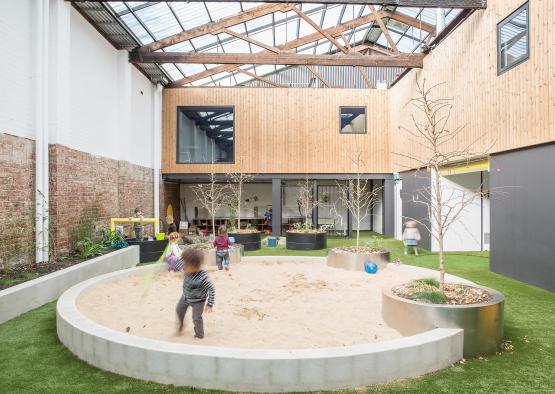 Image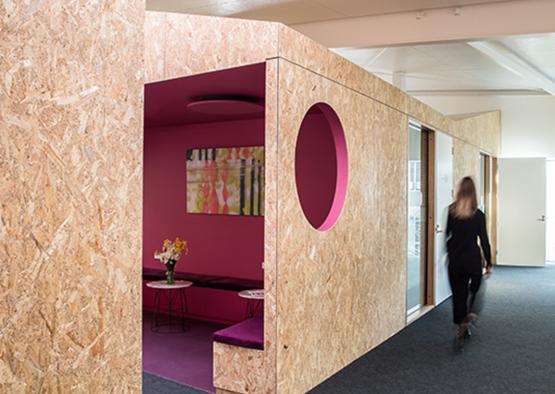 Image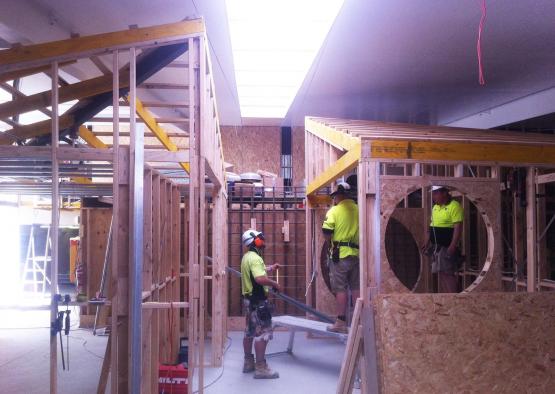 Overview
Lady Gowrie's new Integrated Child and Family Centre responds to the clients request to use natural materials where possible and to create spaces that were calm, yet playful and non-institutional, and timber fit the bill. The new development rehabilitated a site containing three industrial warehouses, with a new entry building conceived as an elevated timber volume that was designed to weather with time.
The stacked storeys are reminiscent of traditional timber 'jenga' blocks, each move creating an opportunity with double height play spaces and voids that utilise timber battening, allowing the sun to throw patterns over the interior. Timber is an integral material throughout the building across all scales, inside and out: original trusses are retained and showcased in the main play space, timber panelling is used in communal spaces to provide a natural and welcoming environment, and timber handles have been playfully painted as part of the joinery.
Structure
Floor System: Combination of steel with LVL joists, covering approximately 30% of the floor structure.
Vertical Support or Wall System: Approximately 80% of the new building is constructructed with Tasmanian oak timber framed partition walls in combination with steel columns. 
Roof System: Rafters and trusses in LVL and solid timber. The large outdoor play space roof retains the original timber trusses of the existing building, and comprises approximately 30% of the roof. The small areas of new roof are constucted with a combination of steel and timber members, including LVL rafters. This is approximately 20% of the roof.
Floor Covering: Approximately 5% of the floor covering consists of exposed birch plywood flooring.
Interior Panelling: OSB Board comprises approximately 25% internal wall panelling. Approximately 5% internal wall panelling is birch ply.
Architrave: Tasmanian oak skirting boards and door architraves.
Door: Internal doors are timber hollow-core.
Joinery and Cabinetry: Birch plywood has been used for some play elements, reception desks and pull out babychange steps, with off-the-shelf painted pine timber handles to joinery throughout.
Stairs: Half-level stairs used birch plywood for the construction.
Cladding: The entirety of the new building is clad in a Lunawood product, which is a high-quality Finnish thermowood. Where the wall is solid, a shiplap profile has been used.
Screen: Lunawood has also been utilised for screening, with a square batten profile used to allow air, light and sun to penetrate into the spaces it screens.