A new rural campus for Cranbrook School, designed for experiential learning in the Wolgan Valley, NSW

Project Name
Cranbrook School Wolgan Valley Campus, NSW, by Andrew Burns Architects
Location
Wolgan Valley NSW 2790
Australia
Photographer Details
Brett Boardman
Image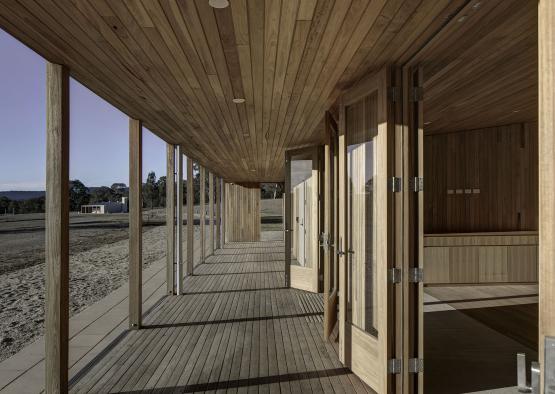 Image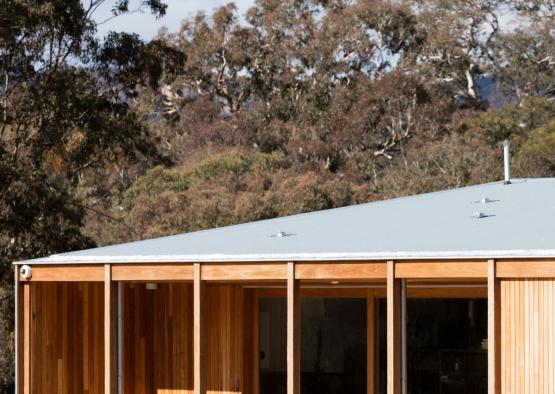 Image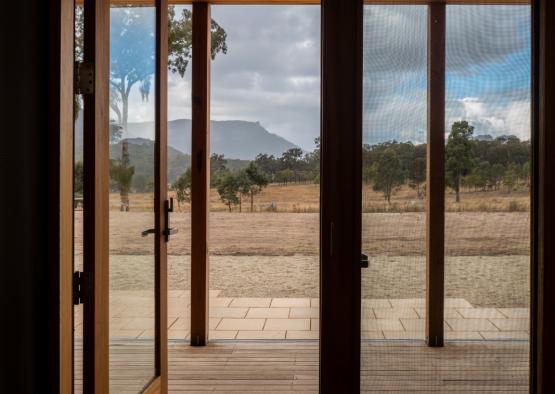 Image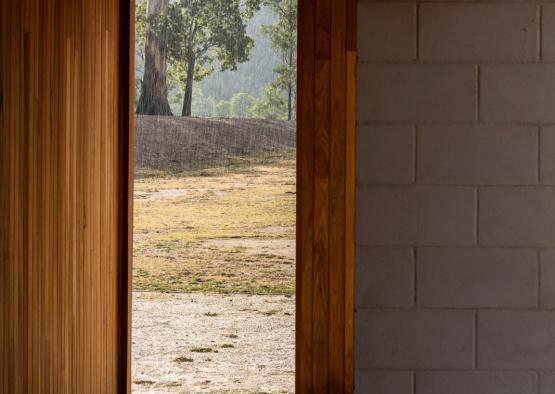 Image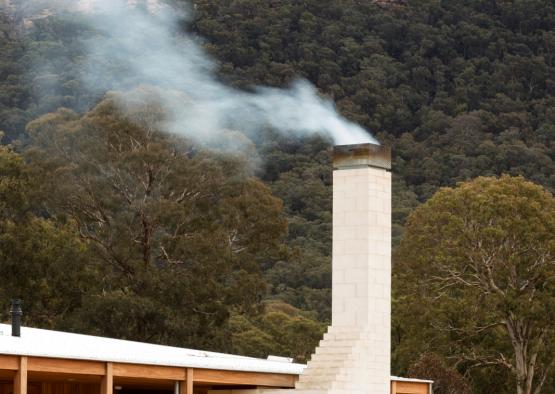 Image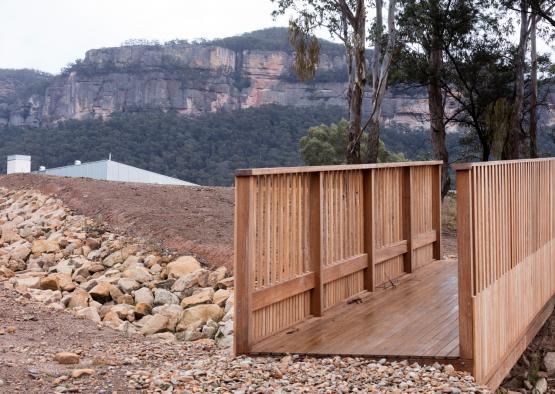 Image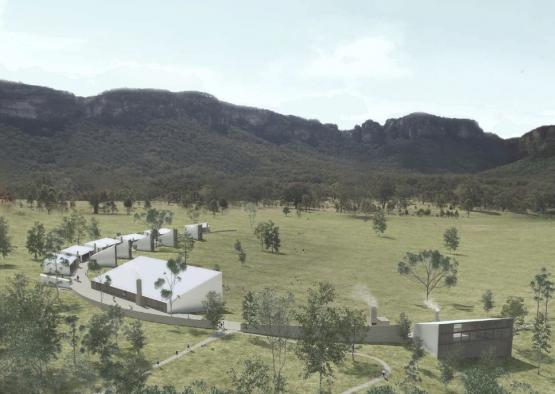 Image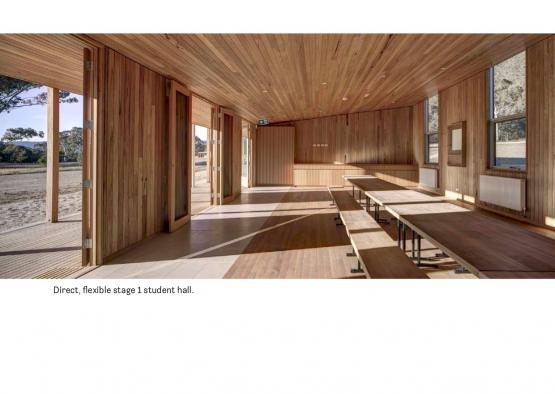 Image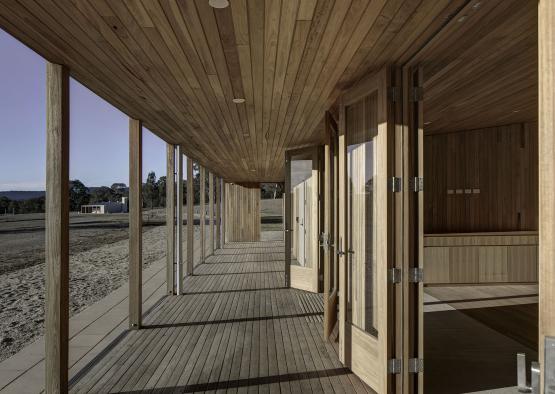 Image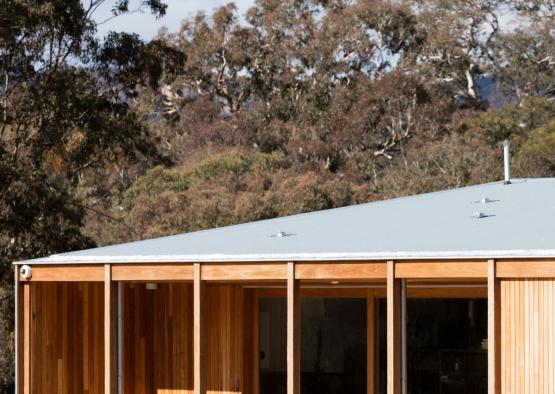 Image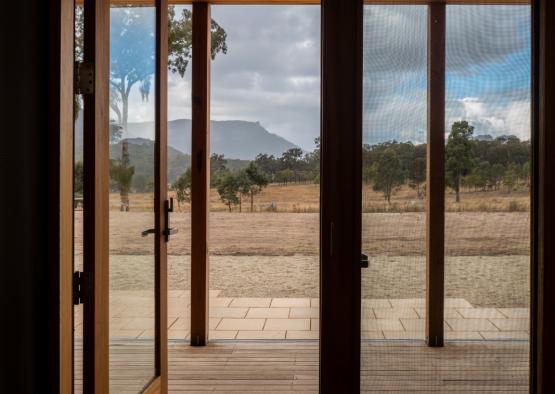 Image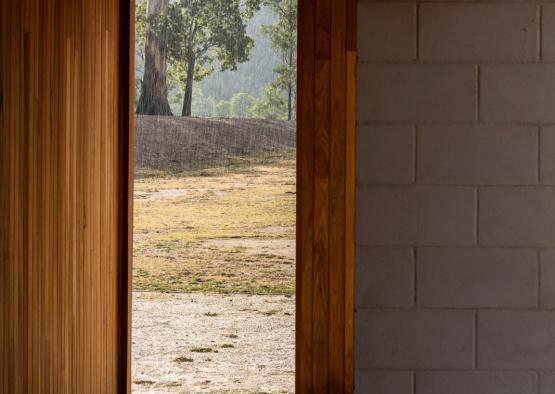 Image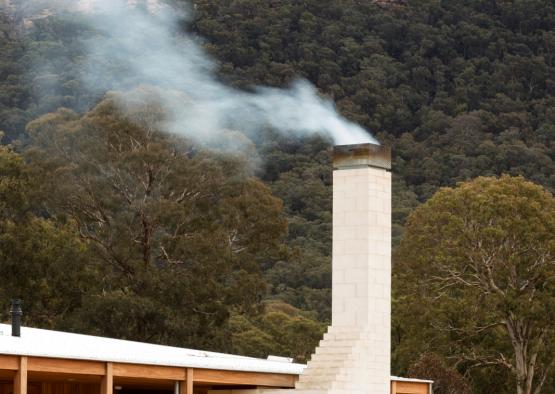 Image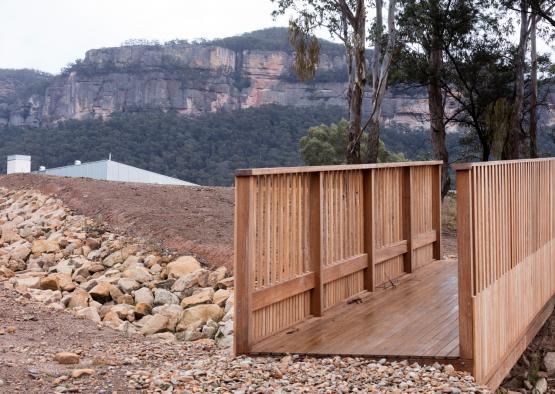 Image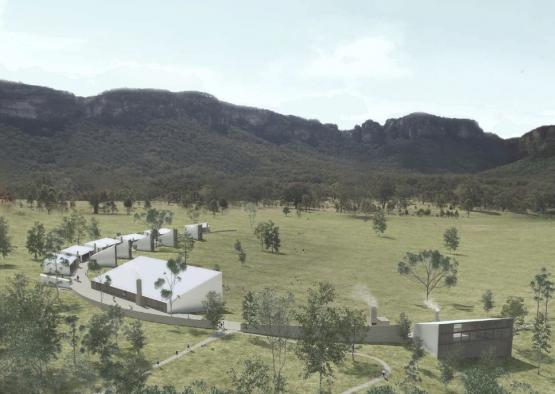 Image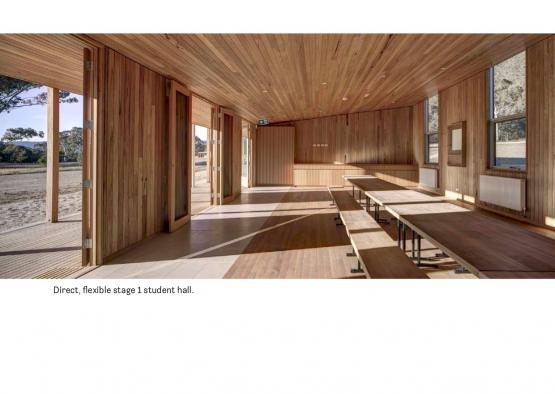 Overview
Set in the rural landscape of the Wolgan Valley near the Blue Mountains in NSW, the school campus is surrounded by the Gardens of Stone National Park, about 3 hours north west of Sydney. The country campus of the Cranbrook School is centred on immersive learning. Notions of stewardship are taught at the campus, with students actively participating in the building and operations of the school. 
Structure
The Cranbrook campus building sits long and low in the landscape. The lightweight timber framed structure takes advantage of the expansive nature of its site, rather than overbearing it. The low lying form minimises the effect of prevailing winds and summer sun on the building.
The raked ceiling profile features strong overhangs reaching over the heavily glazed facades. The verandahs provide a covered exterior environment and protects the interior from the harsh rural sun. Glazed french doors align with the repetitive pattern of the timber verandah columns. The result is an aesthetically simple and linear form that carefully balances the poetry of the landscape with a utilitarian environment for learning. 
Exterior
Timber was chosen predominately for its aesthetic relationship to the site. Timbers inherent natural appearance was critical in achieving the desired atmosphere of a rural campus. 
Silvertop ash shiplap profile timber with a matte seal was used for exterior cladding. The durable and locally grown timber was specified for the harsh range of weather conditions the building will experience throughout its life on the exposed site. The shiplap profile caters for expansion and contraction from the changes in humidity and temperature. 
The long table is an outdoor learning environment on the end of the crescent arrangement. The series of wooden tables gently step down the gradient of the site, accomodating 130 people in the unique learning space. 
A blackbutt bridge spans a rocky marsh that runs the boundary of the property, allowing access to and from the site for walking excursions. 
Interior
The interior spaces of the school are strikingly modern and referential of country residential spaces. Extensive timber not only provides a uniformly beautiful space, but a visually simple space to minimise distractions from learning. The lightly raked ceiling allows daylight to enter and creates variation to the volume of the room. 
The warm glow of the Silvertop Ash mimics the colours present in the surrounding landscape. Natural ochre, sand and auburn colours create an incredibly soft and welcoming presence for the structure. The distinction between the arid summer grass and the sandstone and timber decking as you enter the structure is almost indistinguishable. Sensitivity to the ecology and natural beauty of the site is paramount in this design. 
Sliding and folding glass doors wrap almost the entire facade of the school building. The large openings provide natural ventilation and a strong relationship with the environment. Sliding doors in the adjoining kitchen building allow the building to be transformed into a servery for the students. The students are consistently immersed in the environment, instilling a respect and admiration for nature.