The Eden Welcome Centre is a maritime, cruise, and tourist facility on the Eden and Sapphire Coast of NSW, marking the beginning of a new era of tourism for the region.
Project Name
Eden Port Welcome Centre by Cox Architecture
Location
Weecoon Street
Snug Cove NSW
Australia
Photographer Details
John Gollings
Image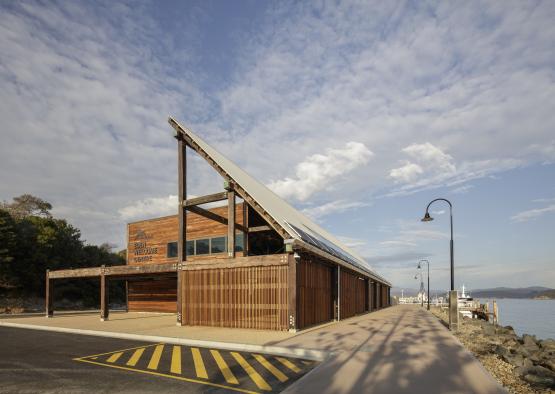 Image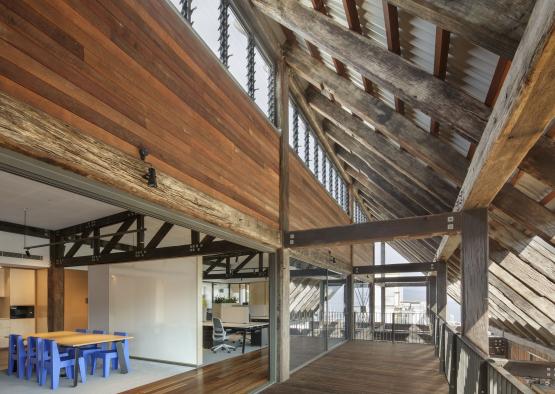 Image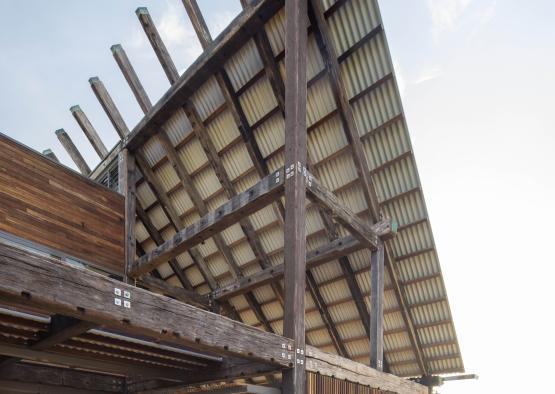 Image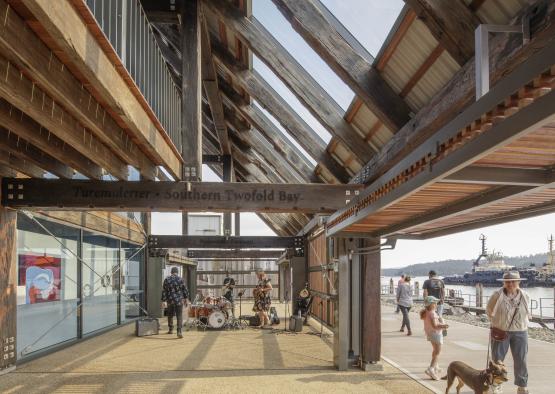 Image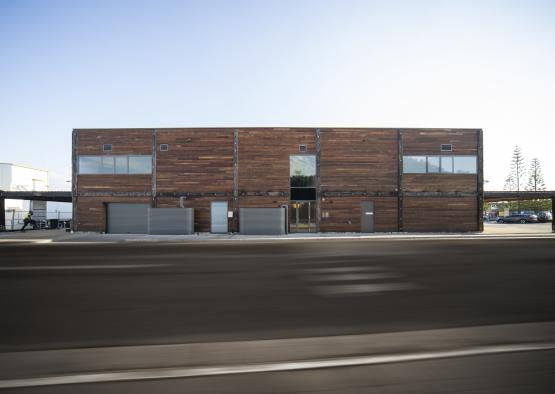 Image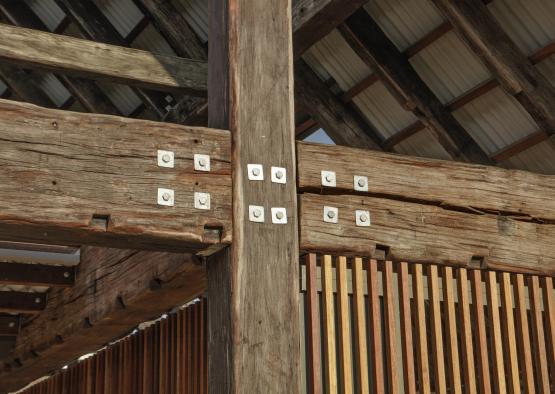 Image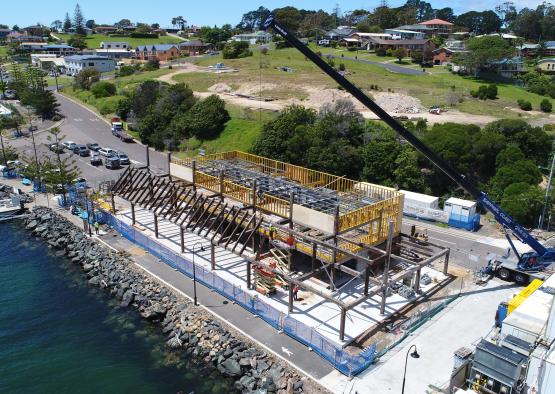 Image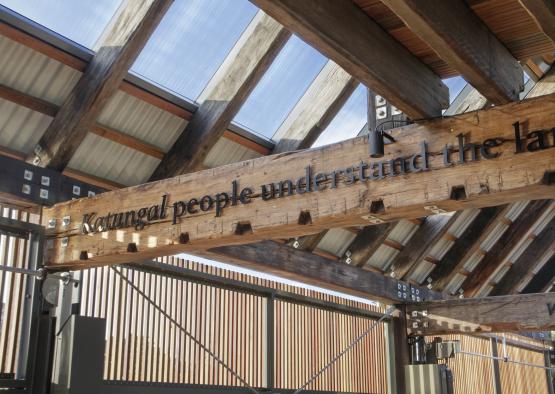 Image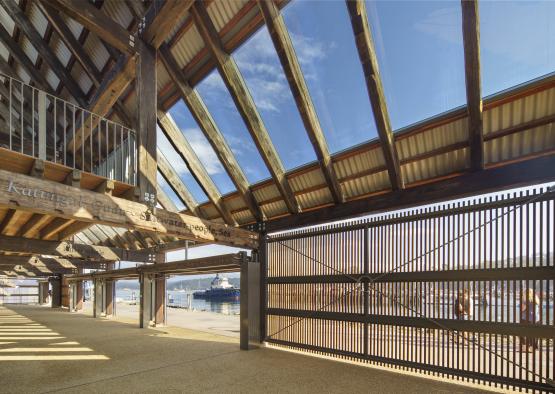 Image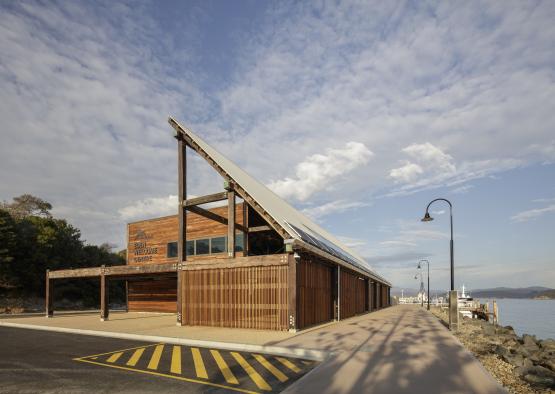 Image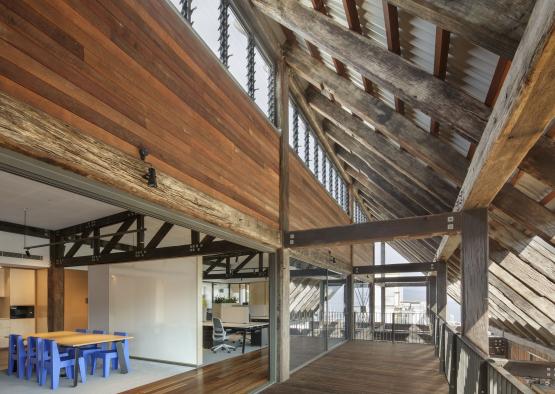 Image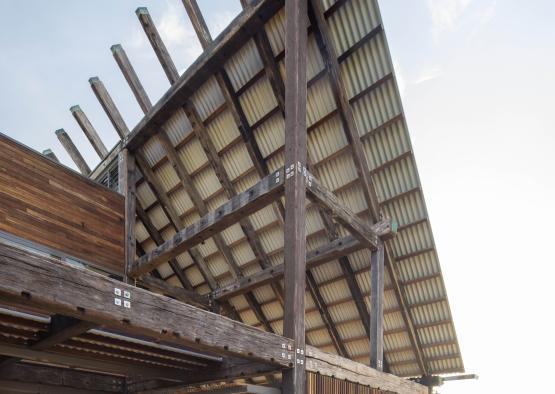 Image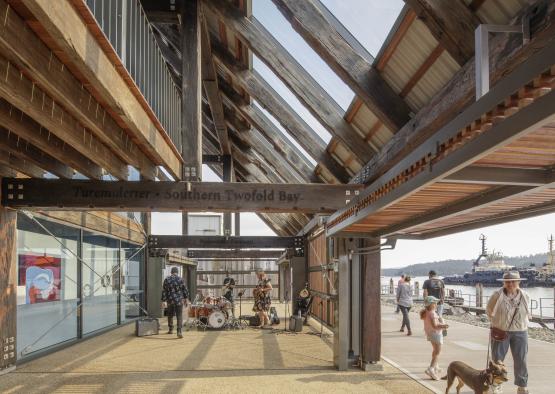 Image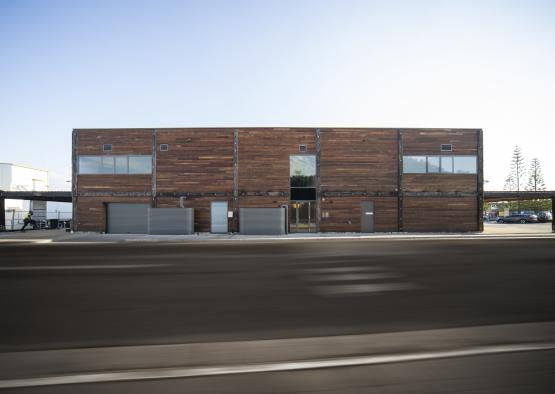 Image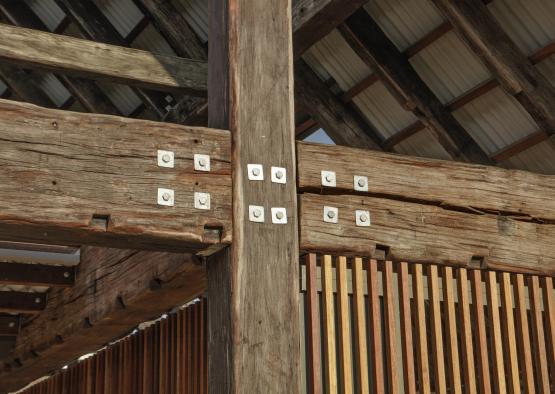 Image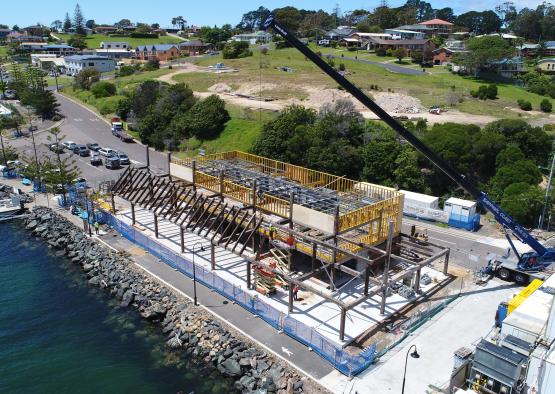 Image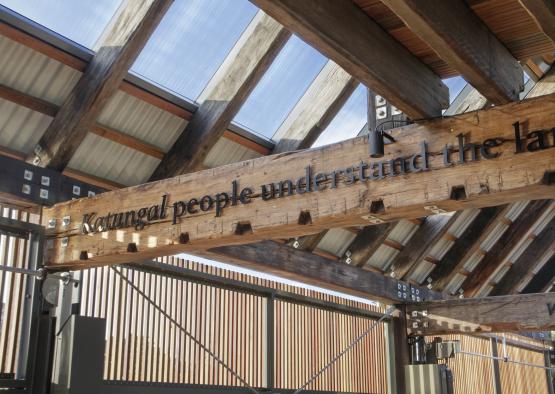 Image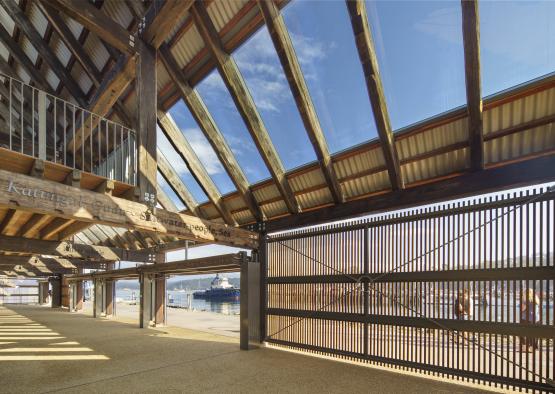 Overview
The Port of Eden is an increasingly popular cruise destination, sometimes with more than 2000 passengers arriving at once. The Eden Welcome Centre will provide a warm community welcome to the arriving visitors.
Structure
The design strategy employs a modular system and repetitive, linear design. This also streamlined construction, as the large timber members were prepared offsite, and could be arranged methodically in a repetitive order.
The structure of the building makes use of recycled hardwoods as a celebration of the local timber industry. The building form and cladding make reference to the maritime fishing industry, which featured traditional timber post and beam structures. 
The salvaged native hardwoods feature artworks and inscriptions, and stories are interlaced throughout the Eden Welcome Centre. Each piece of timber tells a story of its former life remaining scarred and raw, with a deliberate decision not to re-mill the timber with a dressed all round finish.
Interior
Timber is taken through to the interiors of the project, with birch plywood used for wall linings and joinery, as well as the bold expression of the timber trusses made from recycled hardwood
The office space on Level 1 spills out onto a timber balcony that overlooks the market stalls below.