Two distinct yoga studios conjure the flow and mood of the ancient practice through use of materials and lighting.
Project Name
Egg of the Universe Yoga Studio by Brewer Architects
Location
2 Davy Road
Eveleigh NSW 2015
Australia
Photographer Details
Roger D'Souza
Image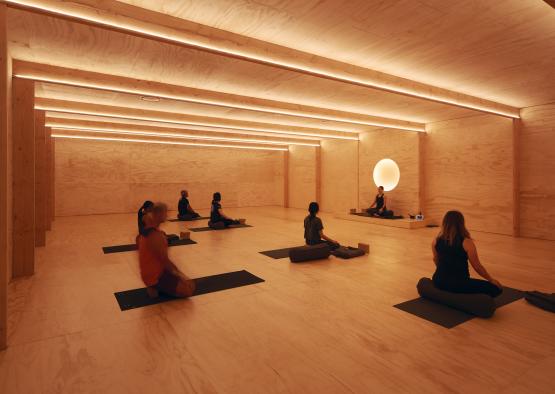 Image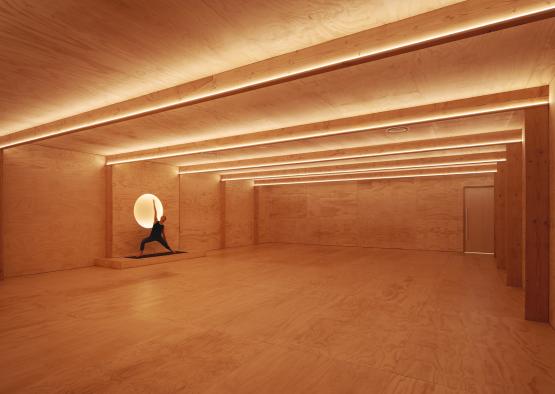 Image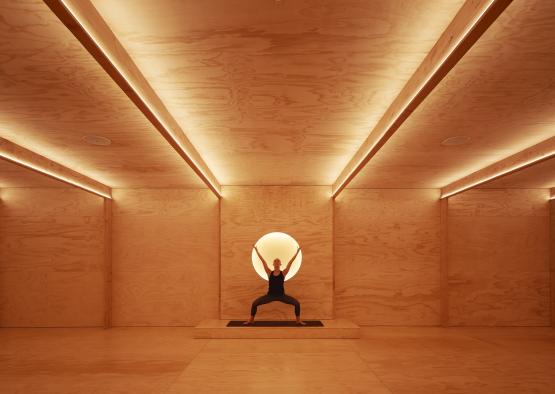 Image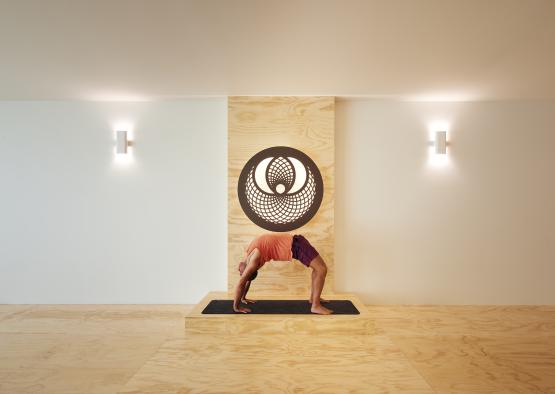 Image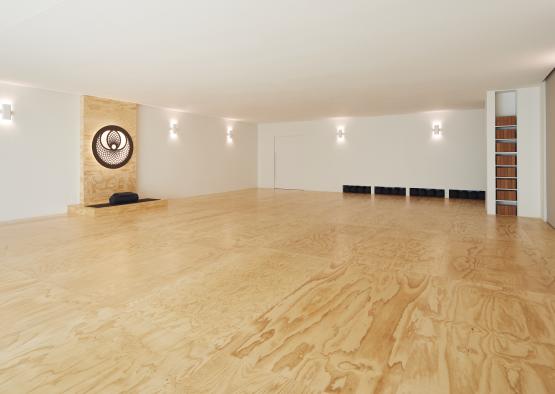 Image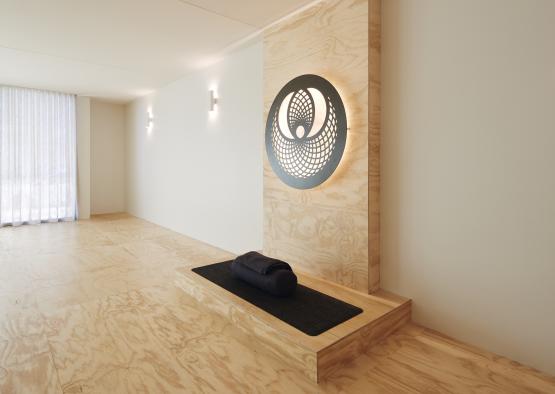 Image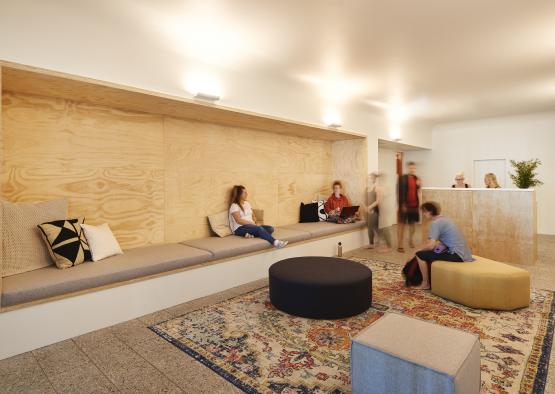 Image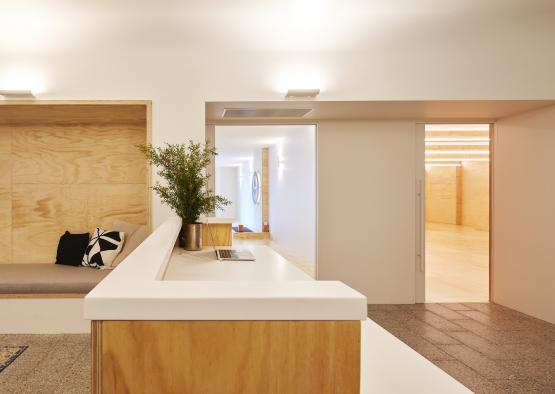 Image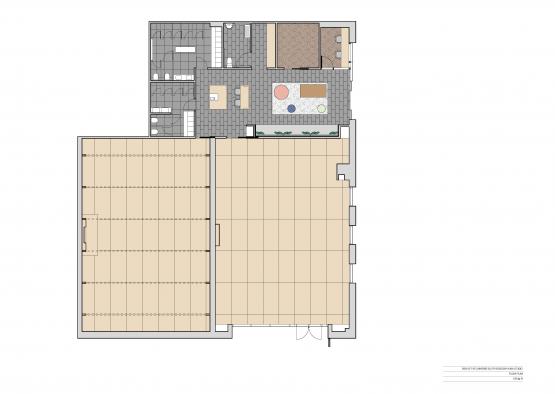 Image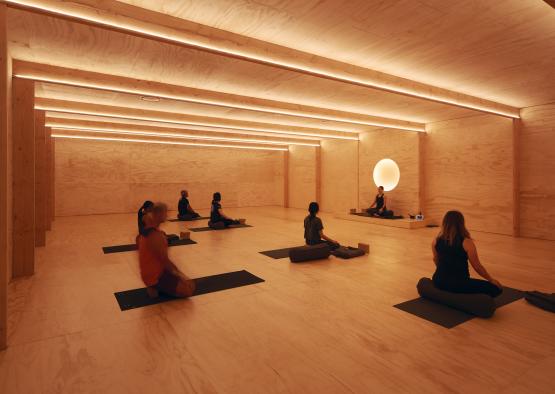 Image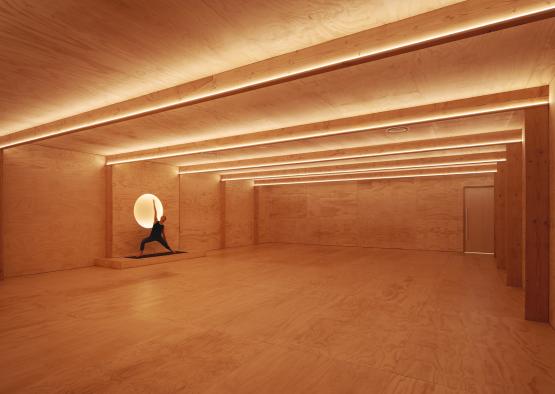 Image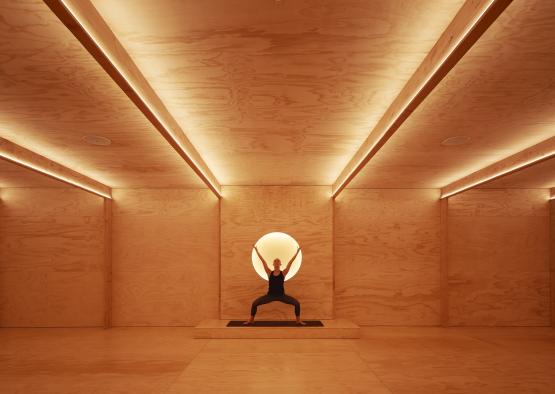 Image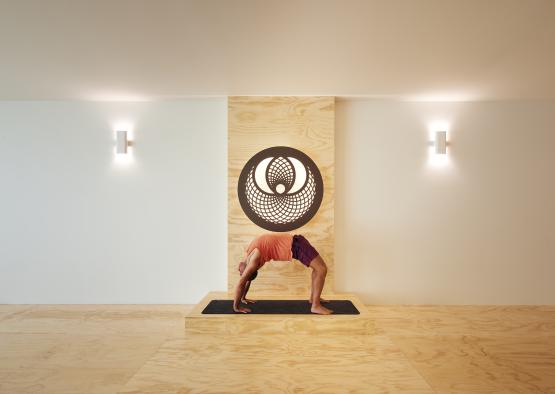 Image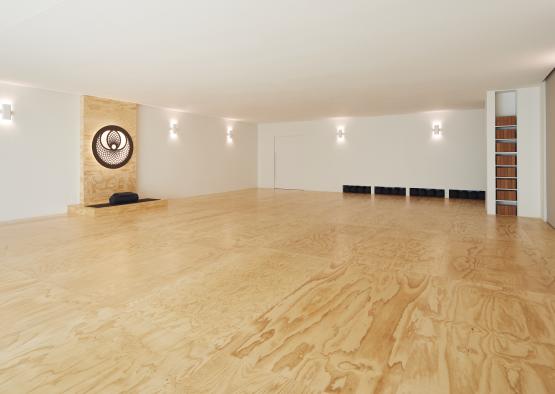 Image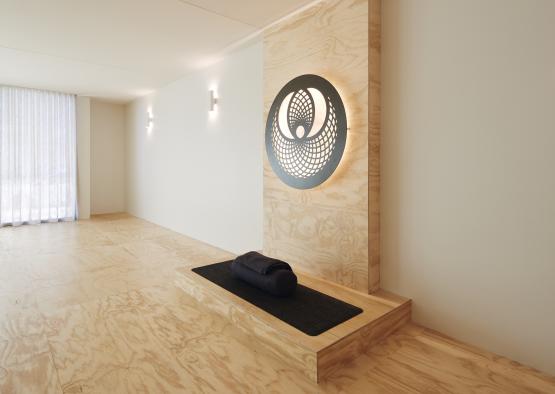 Image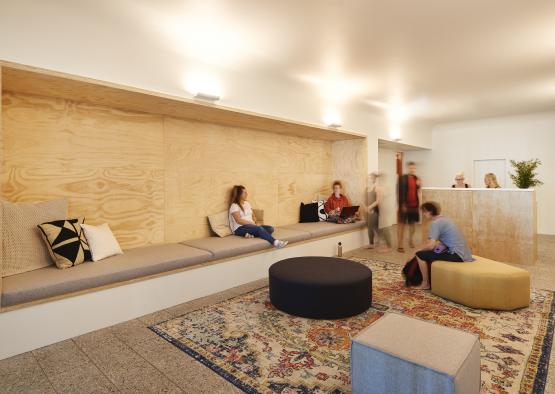 Image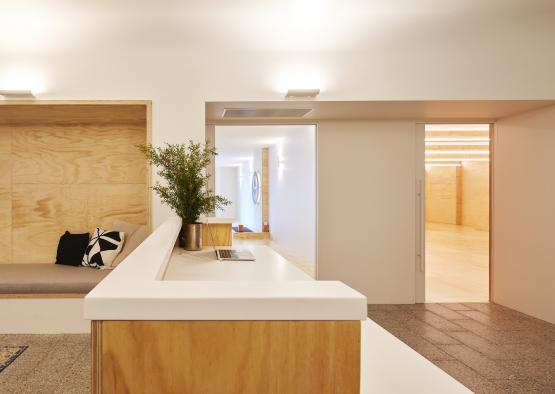 Image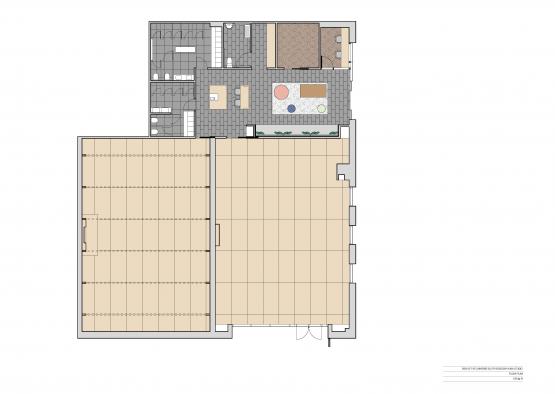 Overview
Working with difficult site constraints, Brewer Architects designed two studios accessed off a welcoming foyer space for their clients 'Egg of the Universe'. The two studios each deliberately evoke a very different mood.  
Interior
Part of the beauty of the yoga studios is that the two spaces have very different feels, both complimenting and opposing each other. 
The more difficult of the two concepts was for the windowless studio. The architects tackled this by cladding the walls, floor and ceiling in plywood to create a uniform space that seems devoid of transitions between floor, wall and roof planes.  The plywood sheets are fitted on top of a series of solid timber ribs. The post and beam frames were constructed from solid oregon timber, and provide a rhythm of bays to the space. The focal point of the room is behind the teacher's platform where a backlit laser cut circle glows gently.
For the studio that was able to have windows, the intention was to keep the space light and bright, with more traditional white walls and ceiling. The floor was specified the same as the other studio, with an oiled plywood finish. A similar circular focal point was installed for this studio- an artwork named "The Reunion Angel" designed by an Australian artist, which we also backlit. The artwork was built into a plywood plinth that serves as the teachers podium.
All joinery in the foyer space was fabricated out of plywood panels, including the daybed, bench seats, reception desk and the joinery unit behind the reception desk. The plywood finishes in the foyer set the scene for the material palette of the studios.