A new mass timber framed addition perches softly atop a historic concrete commercial building by a London canal.
Project Name
The Gramophone Works by Studio RHE
Location
326 Kensal Rd
London
W10 5BZ
United Kingdom
Photographer Details
Dirk Lindner
Image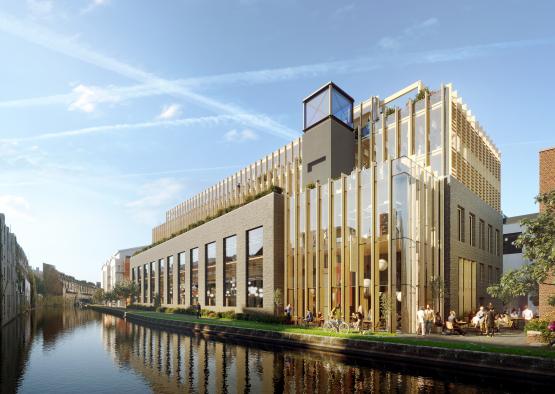 Image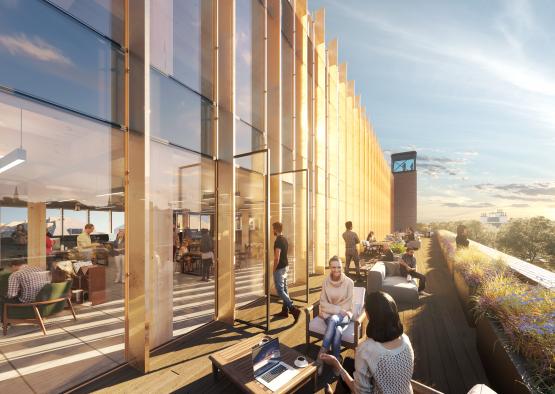 Image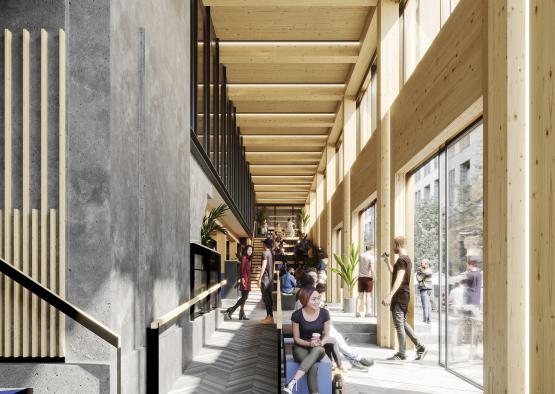 Image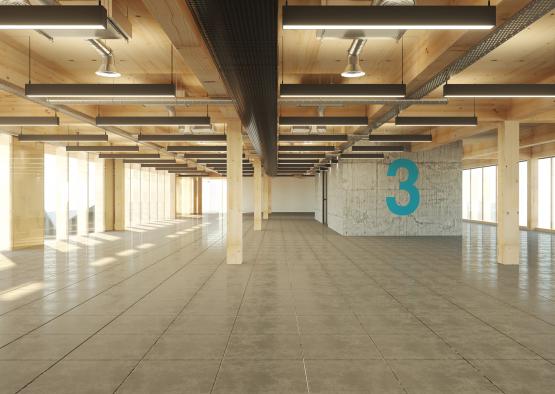 Image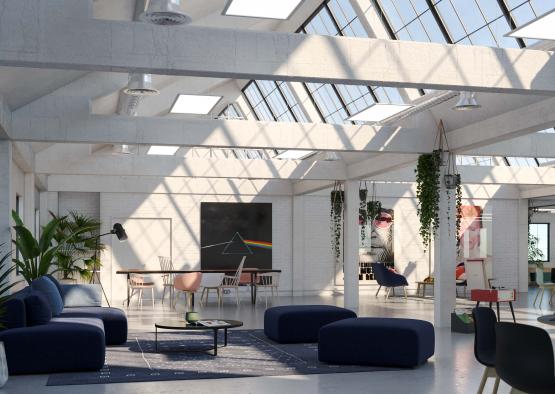 Image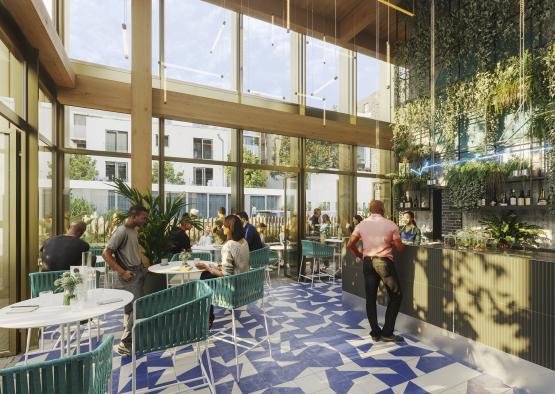 Image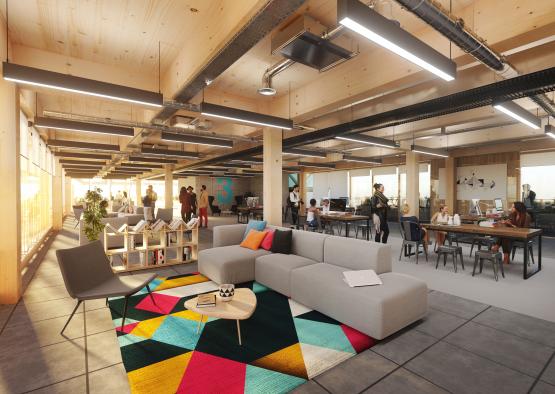 Image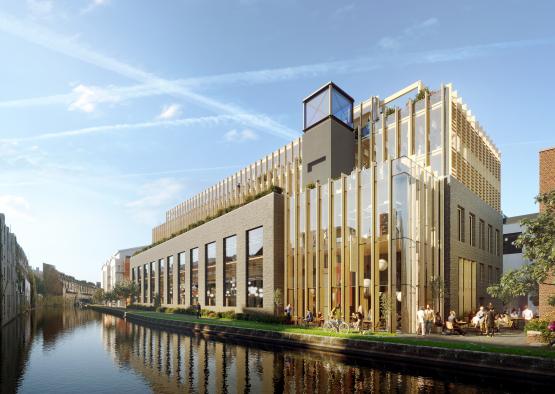 Image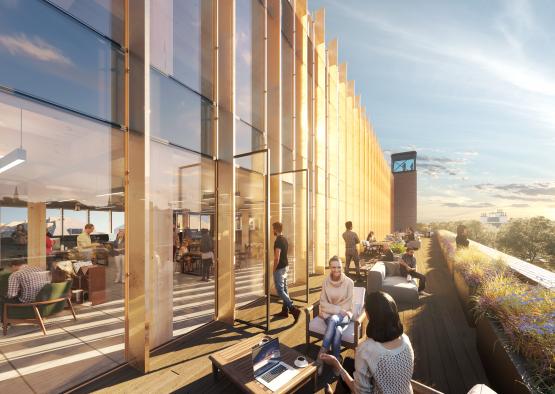 Image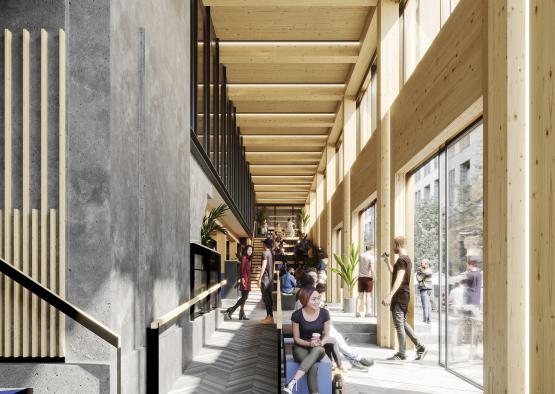 Image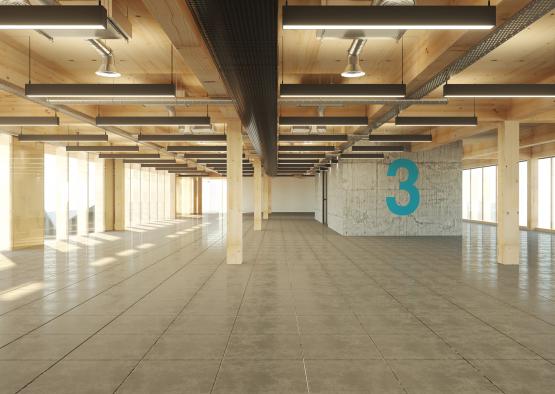 Image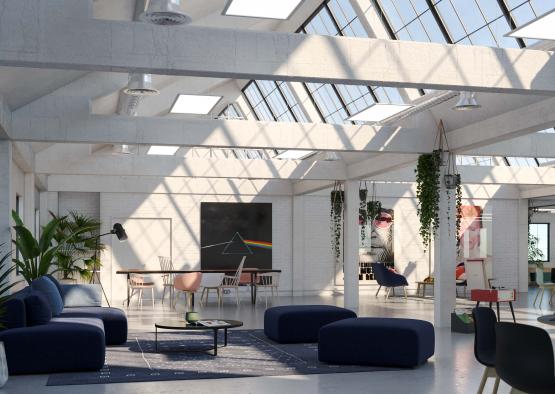 Image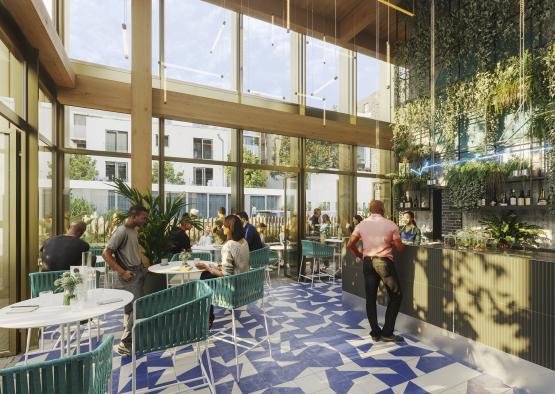 Image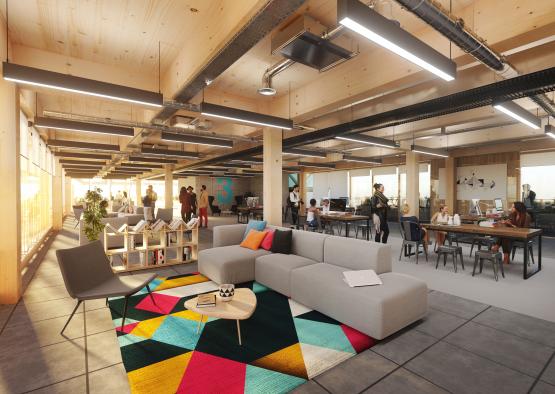 Overview
The Gramophone Works is a staged revitalisation of a longstanding creative precinct along the Grand Union Canal in Kensal Rise, London.
The concrete framed building has a rich creative history, hosting both Saga and Trojan Records since its completion in the 1920's.
Structure
A steel transfer deck provides a base for the new glulam frame, which directs the loads from the new structure along secondary beams, and into the existing columns. 
Lightweight glue laminated columns support new cross-laminated timber floor plates, creating an additional 5,900sqm of commercial office space. The mass timber construction meant only minor upgrades to the existing columns were necessary.  
Using 1917m3 of structural timber over steel and concrete also meant that 1,066 tonnes of C02 was trapped within the structure. As mass timber is made from trees, the carbon sequestered during the tree's lifetime is 'locked away' within the structural members for the life of the building, becoming not only a building, but a carbon sink.
Exterior
The contrast between the robustness and heaviness of the existing concrete building and the lightness and brightness of the new timber frame is a key expression of the building's exterior. 
Timber fins wrap around the curtain wall glazing of the new building, hinting at the timber framework inside. The curtain wall brings a strong transparency to the building, allowing passersby to gravitate towards the bustling energy within. 
The rooftop garden sits atop the building's second level, creating a setback against the canal, and forming a much less obtrusive presence against the waters edge.
Interior
The building's interior is a celebration of the warmth of timber. The structure remains almost entirely undecorated, with exposed fixtures, pipes, ductwork and conduit creating the atmosphere. 
Due to the mass timber's natural beauty, it is often left exposed. Careful planning in the early design stages allows designers to create a patchwork of neatly arranged services running through exposed cavities between beams. Mass timber can often lead to cost savings and additional material use due to its dual purpose as structure and finish.