House 28 uses shipping containers as a basis to create a weekend retreat in the wild landscape of Wye River.
Project Name
House 28, Wye River, by Studio Edwards
Location
28 Karingal Drive
Wye River VIC 3234
Australia
Photographer Details
Tony Gorsevski
Image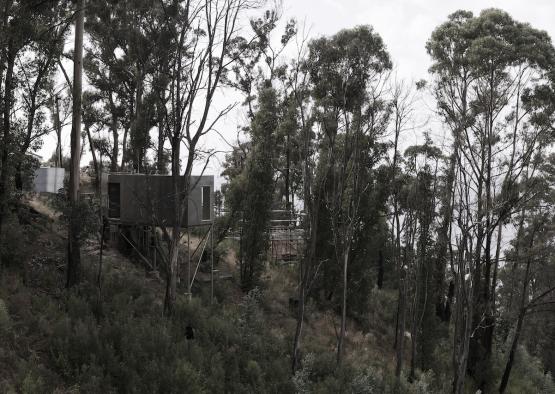 Image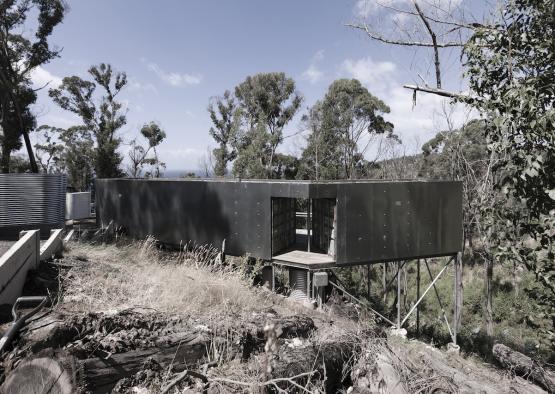 Image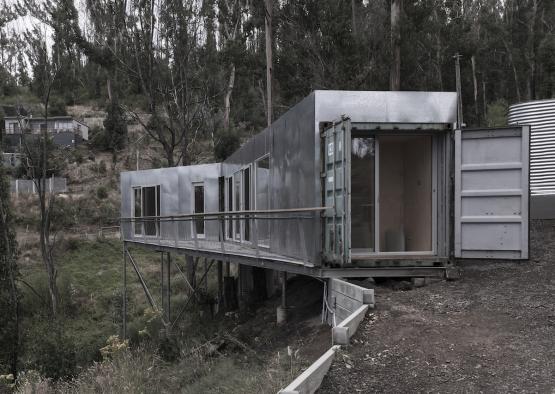 Image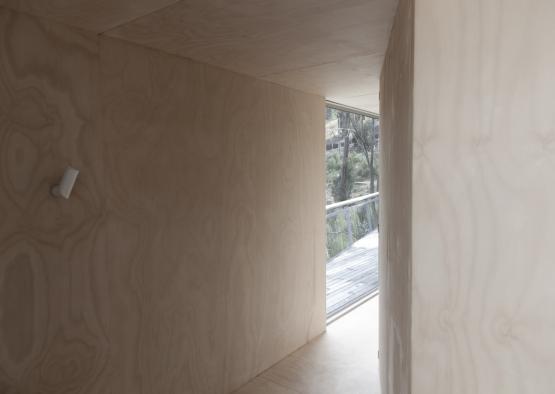 Image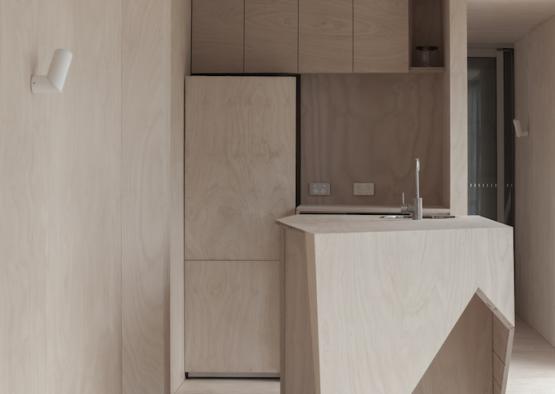 Image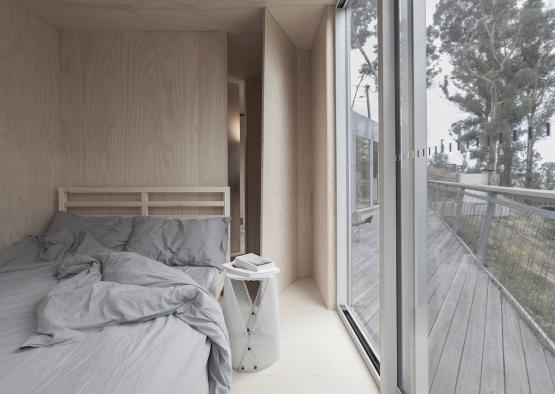 Image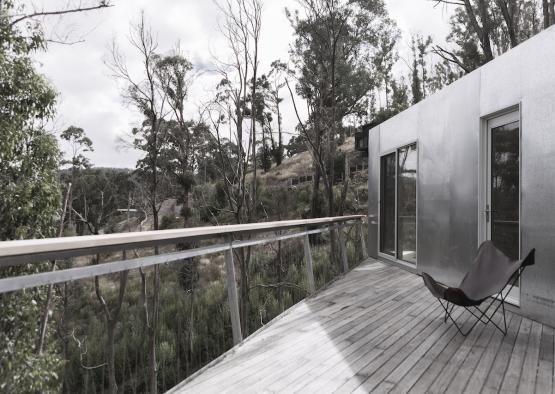 Image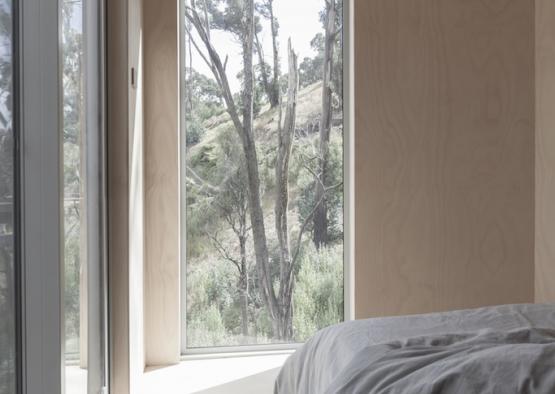 Image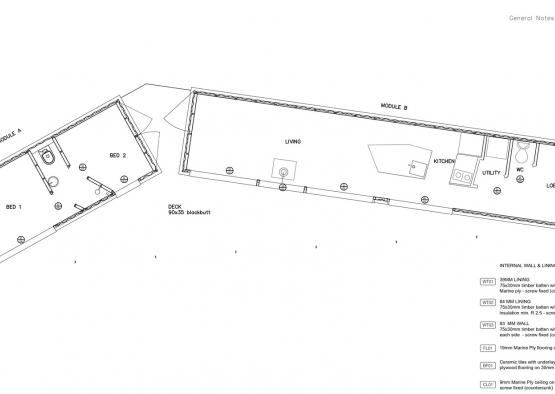 Image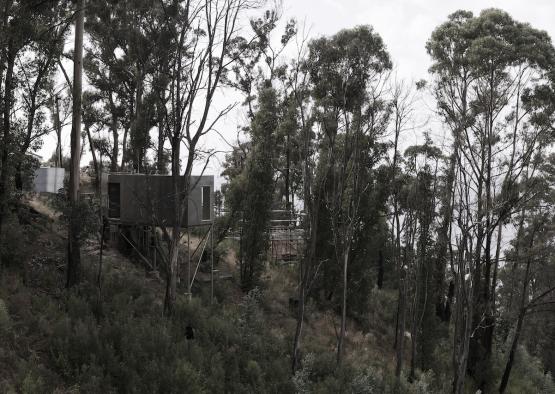 Image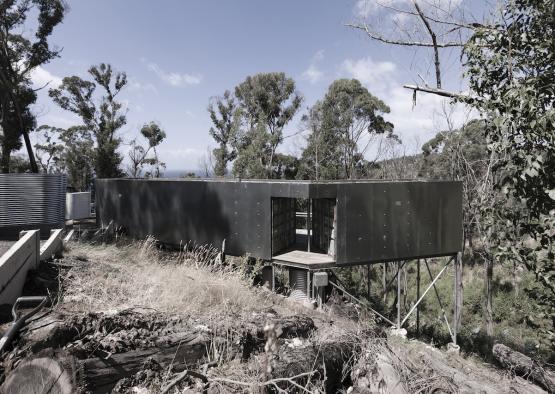 Image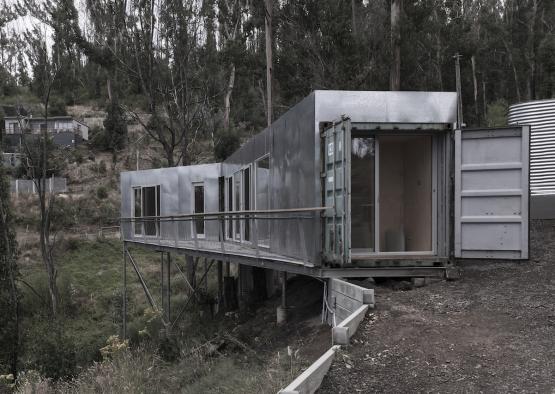 Image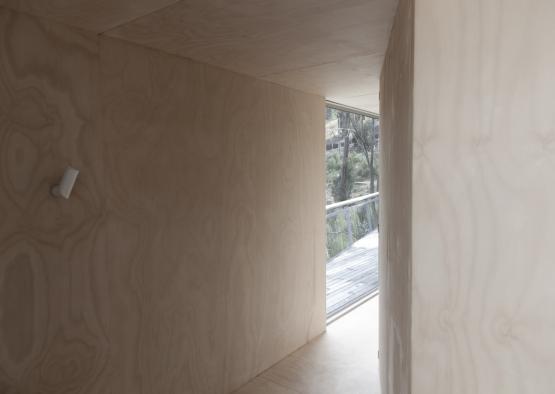 Image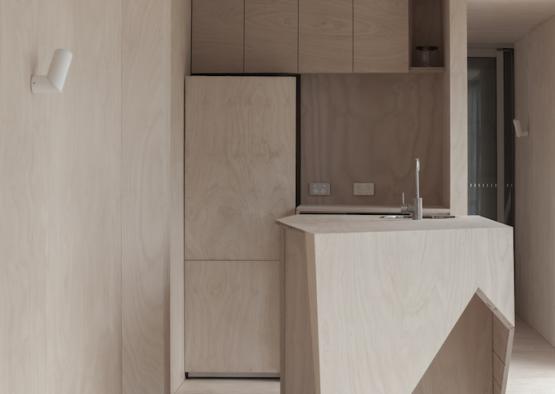 Image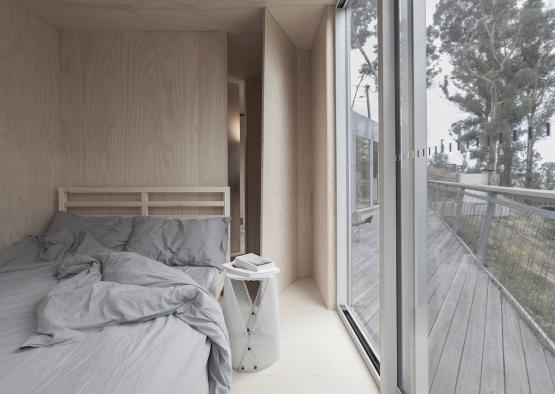 Image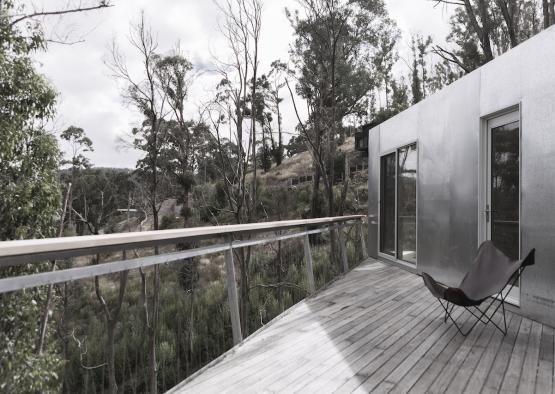 Image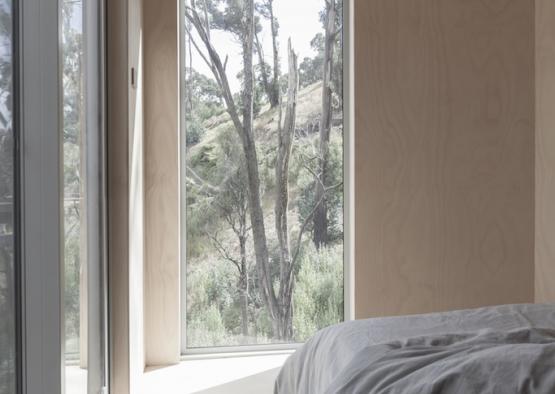 Image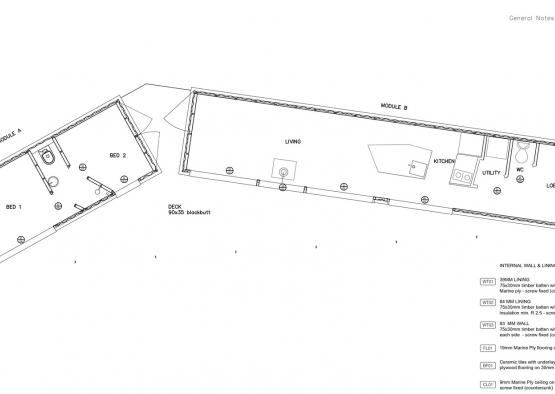 Overview
The core of House 28 in Wye River is made from three 20ft shipping containers. Designed by Studio Edwards, the soft plywood interior is contrasted with an armour like exterior to protect against the fire potential in the densely bushed coast. 
Structure
The small 70m2 dwelling sits perched on thin steel columns set in concrete footings, anchoring the structure to the steep hillside. The structure has a very light footprint, with almost none of the structure itself touching the site. 
The raised structure benefits from increased height in an area with spectacular views, and a minimised impact on the sensitive landscape, which is home to a biodiverse ecosystem of flora and fauna. 
Exterior
Externally the container pods have been insulated again, and lined with 1.2mm galvanised steel sheeting. Due to the recent wildfires, Wye River has a high fire rating required for newly constructed buildings. 
A green roof has been planted on top of the containers, providing a home for native flora, and recovering the footprint of the land it hovers over. 
The triangular deck connecting the pods has been constructed from Silvertop Ash timber, and peeks out through the trees at the ocean.
Interior
Internally, the containers are lined with a marine grade 9mm plywood fixed by countersunk screws to 70 x 35mm timber battens. Areas of the wall with less apertures have been lined with a minimum R2.5 insulation behind the ply. 
Plywood has also been used for all joinery, creating a united material palette, that feels warm and cohesive throughout the compact dwelling. 
The linear circulation of the containers creates an atmosphere more of cabin than house. The master bedroom is accessed via the second bedroom, and all other rooms are also accessed linearly.