A practical hub of the home, this luxurious timber feature provides a stunning sculptural element bathed in light.
Project Name
Timber Slide
Location
Gibbes Street
Chatswood NSW 2067
Australia
Photographer Details
www.jonbader.com
Image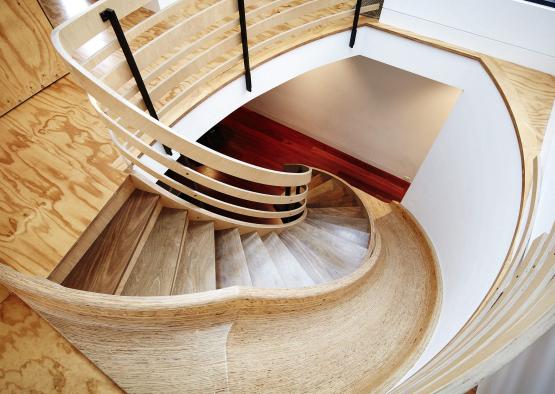 Image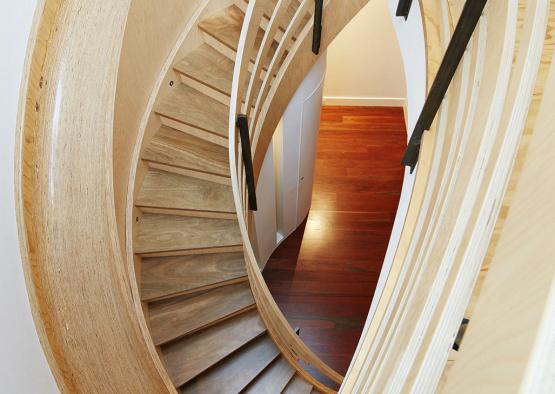 Image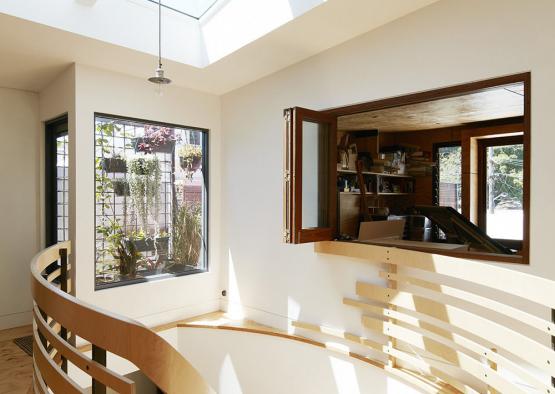 Image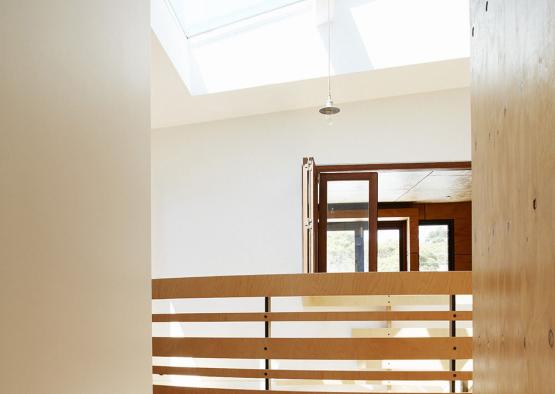 Image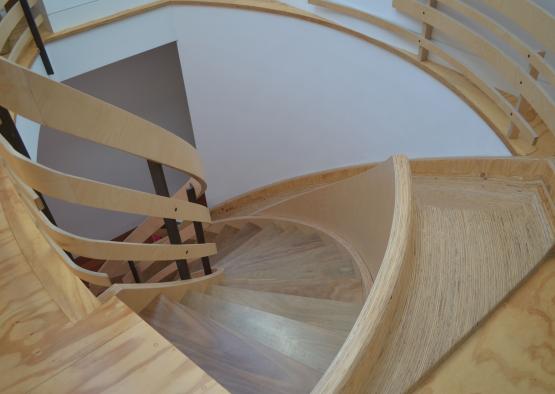 Image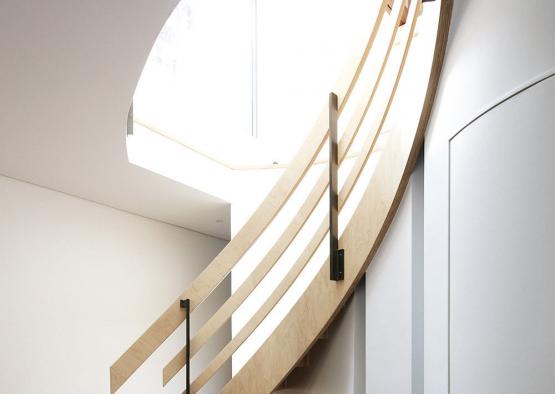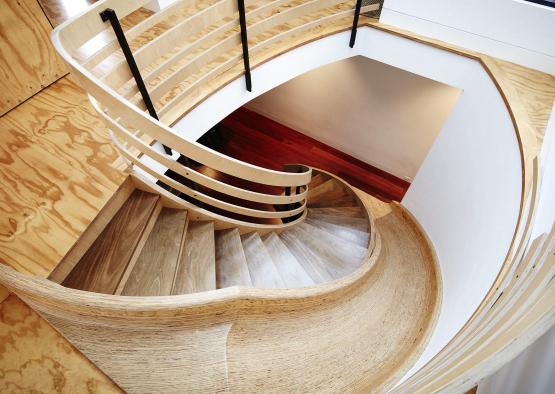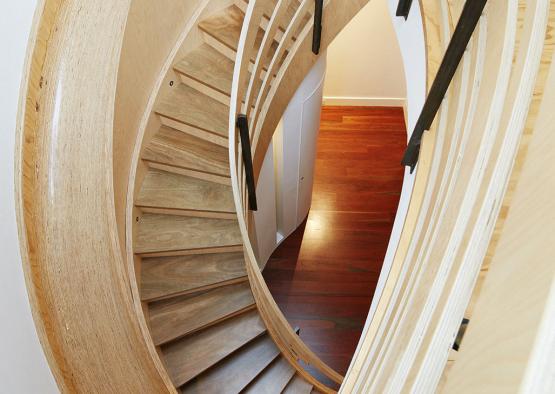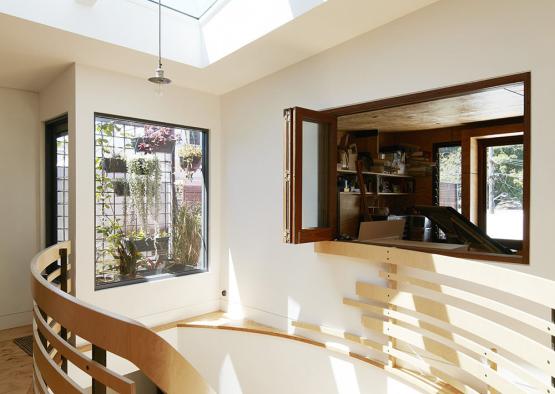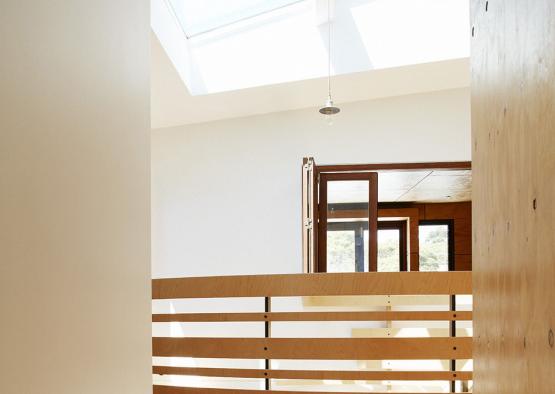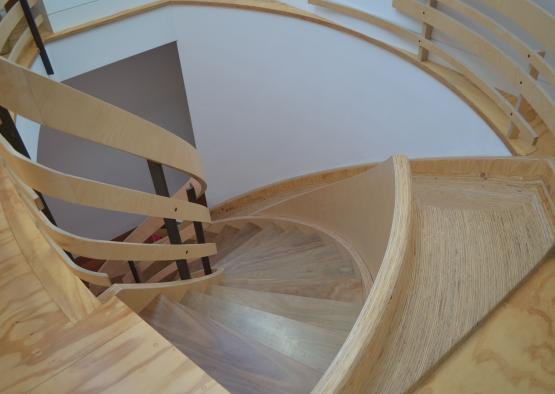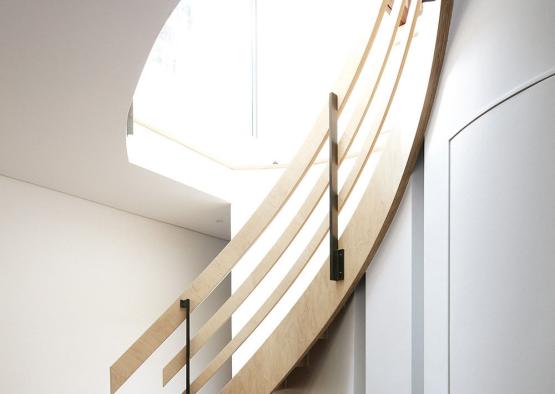 Overview
An innovative use of timber products has brought about the realisation of a client's dream to have a central slide in his house. The element has become the pivot point of all activity and a hub of the home.

The timber slide was designed in a collaborative process with both client architect and furniture designer. The resultant object was brought about by close collaboration with a maker skilled in the ideas of boat building. This collaboration allowed the structure to be curved in both directions. This was acheived by using narrow strips of plywood that were then smoothed and finished with a hardwearing polish finish.
Even though a number of timber products were used in the process, the resultant element has an elegancy, with each material highlighted for its particular function and use. The object, located in the centre of the house, has become a sculptural element bathed in light.
Structure
The slide element was built from laminated plywood. The wood was curved and glued in laminations and then routed out to form the slide on the endgrain. The side stringers are laminated curved birch plywood. The timber treads are made from spotted gum plywood from Big River, finished in Bona Traffic Naturale Satin.