A simple A-frame structure provides all the shelter needed atop a rural hill site in Gundagai.
Project Name
JR's A-Frame Eco Hut, Gundagai
Location
1218 Nangus Road
Nangus NSW 2722
Australia
Photographer Details
Hilary Bradford
Image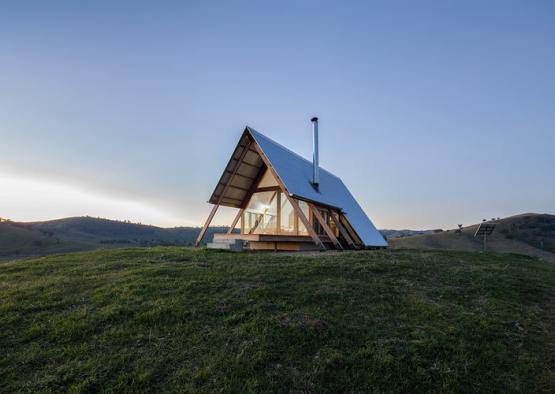 Image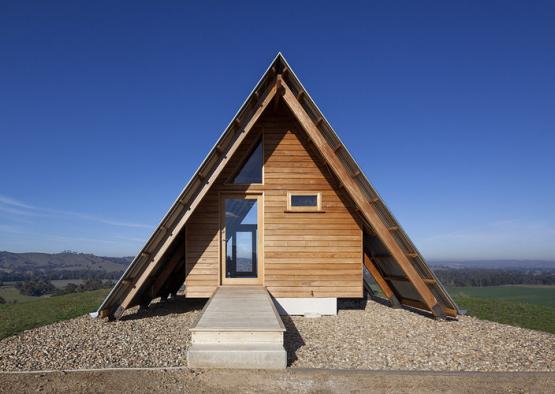 Image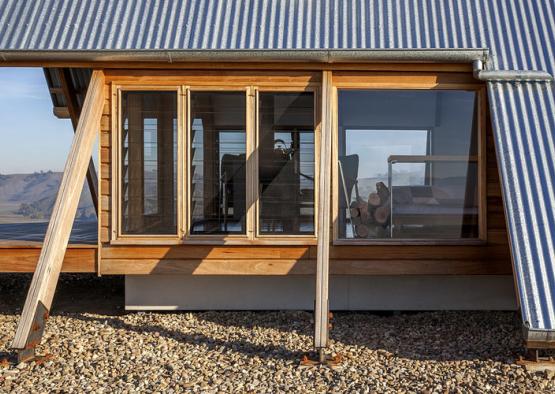 Image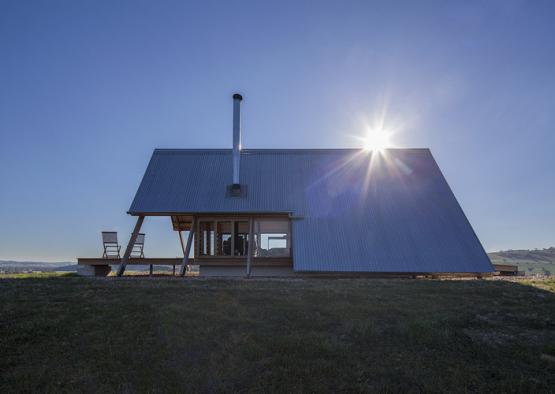 Image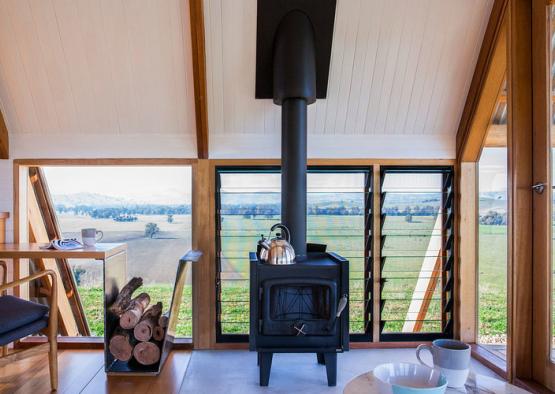 Image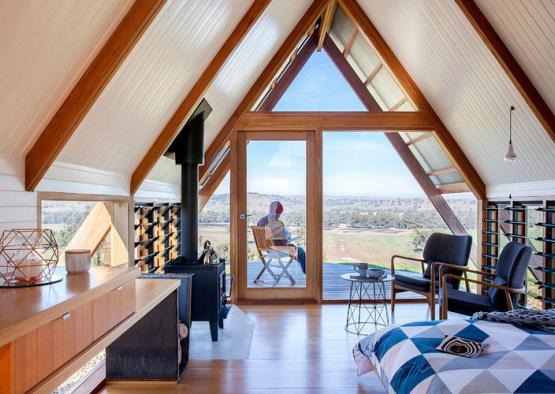 Image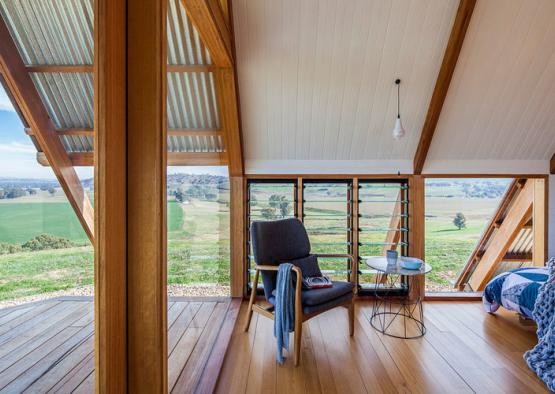 Image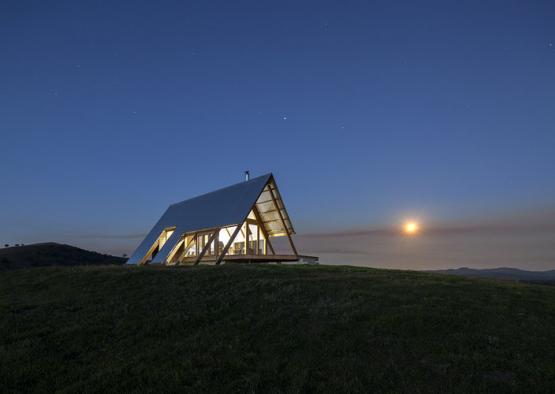 Image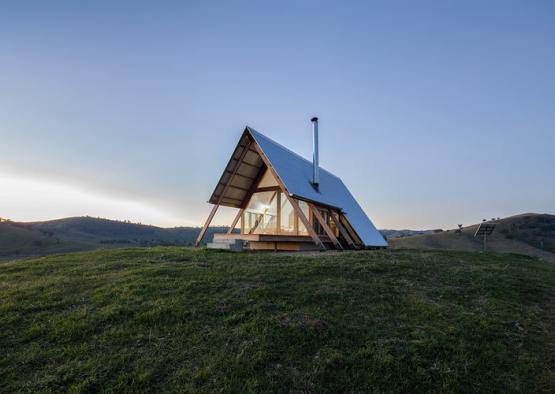 Image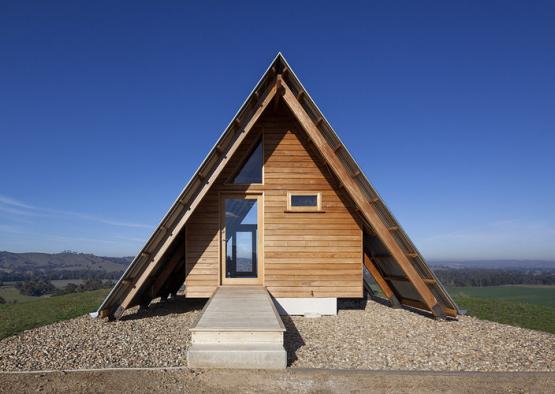 Image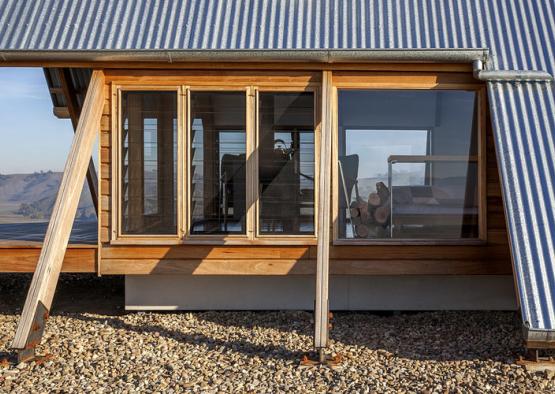 Image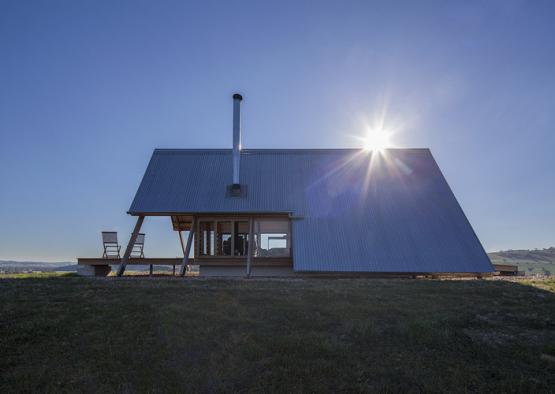 Image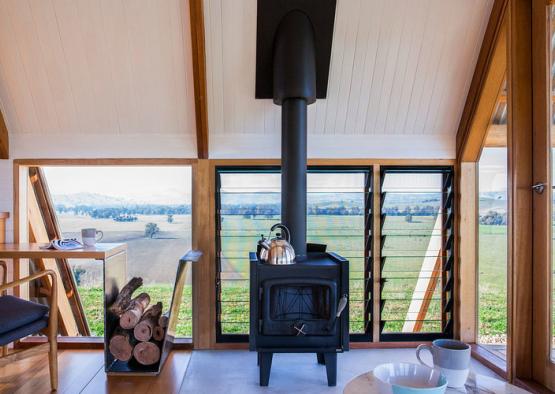 Image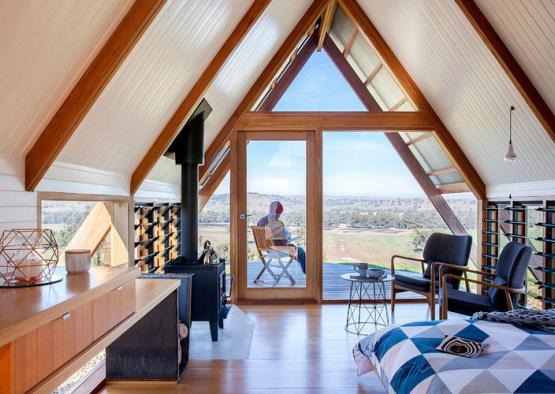 Image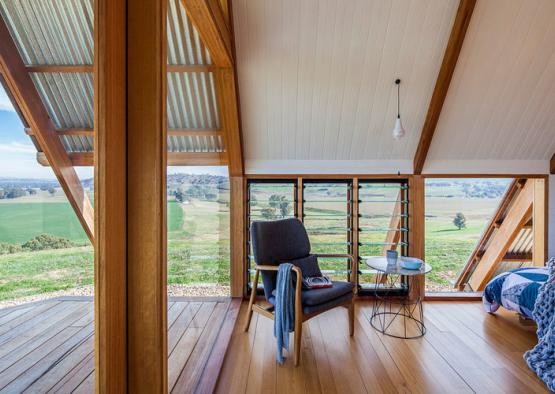 Image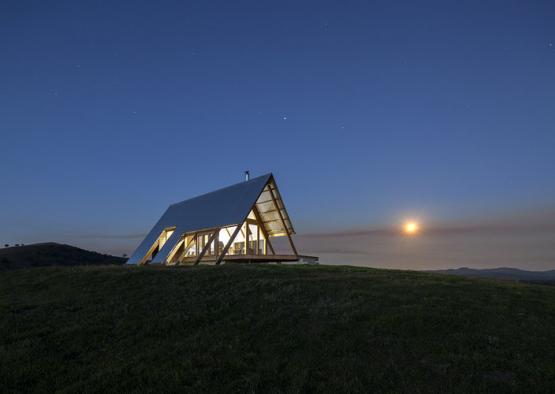 Overview
The simple eco-cabin is perched on a lonesome hill on one of the oldest properties in Gundagai, the Kimo Estate. The structure will be used as guest accomodation on the sprawling farm. 
Structure
Set on a concrete plinth, the exposed hardwood frame becomes the main expressive and structural form of the project. The angled timber posts are anchored to the ground by steel footings, before converging with a hardwood ridge beam at the peak of the structure. The resulting A-frame gives a tent aesthetic, and allows the walls and roof to unite as one. 
Hardwood battens run the length of the walls to support the corrugated metal cladding. The classic agrarian material palette of timber and iron is updated into a lightweight modern use, inspired by mid century design. 
Interior
The A-frame structure completely defines the interior space, framing views out through openings in the cladding, and informing the steeply pitched internal spaces. Timber joinery and detailing is a striking feature of the internal spaces, recalling coastal or rural simple living. The hardwood custom furnishings provide ample built in storage, and help to divide areas of the open plan space. The natural material list creates a warming environment, perfect for switching off from city distractions. 
The exposed hardwood frame peeks through the white timber lining boards, giving a tectonic feel of the buildings construction process. The design distinctly celebrates the simplicity of it's construction. White horizontal boards line the walls, while vertical boards line the roof, blending with natural coloured boards that line the bathroom. Window frames and sills have been constructed from hardwoods to complete the simple timber aesthetic.