Three circular decks inspired by the biology and form of lily pads float lightly in the Tasmanian Botanic Gardens Lily Pond.
Project Name
Tasmanian Royal Botanic Gardens Lily Pads, by Inspiring Place
Location
Lower Domain Road
Queens Domain TAS 7000
Australia
Photographer Details
Alasdair Shurman
Image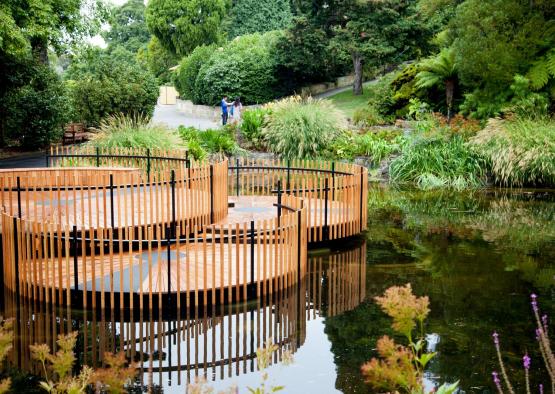 Image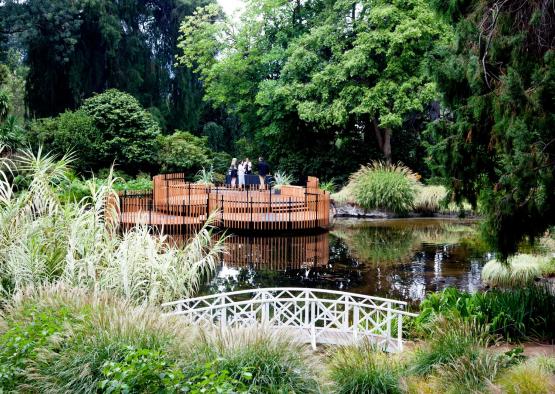 Image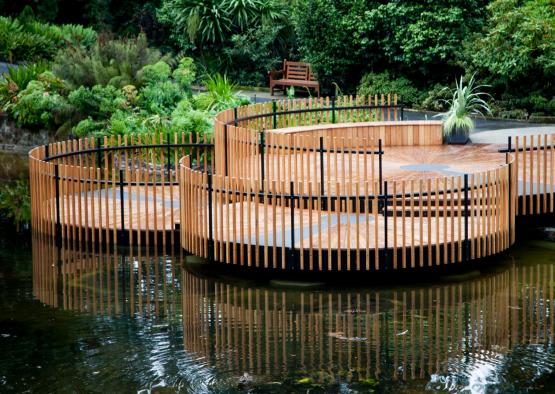 Image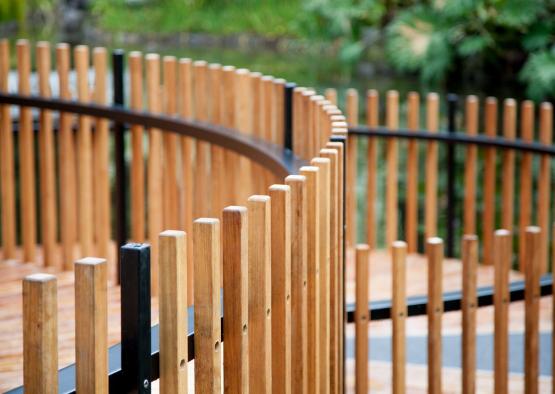 Image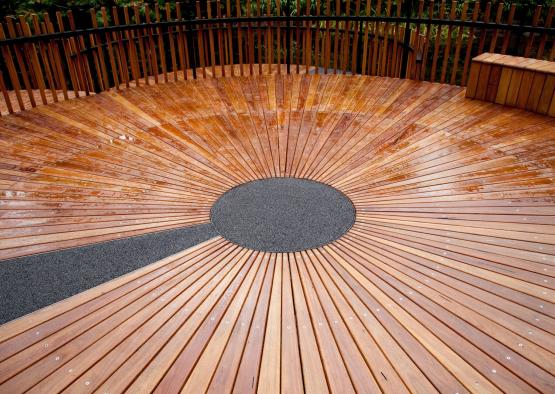 Image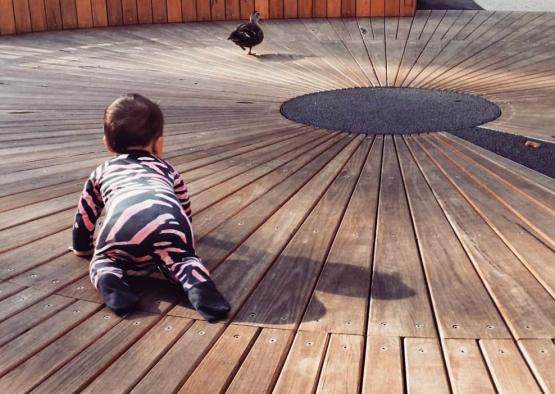 Image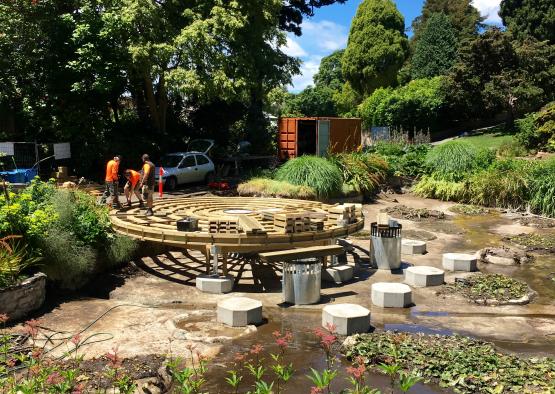 Image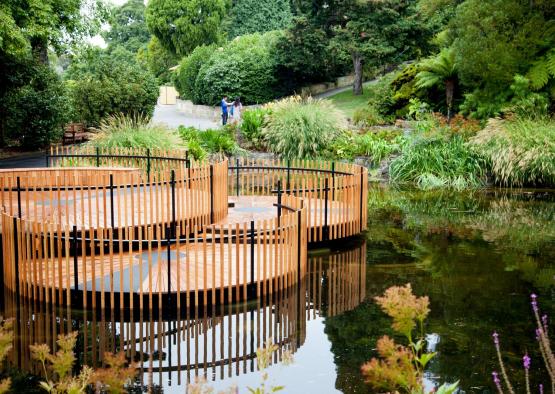 Image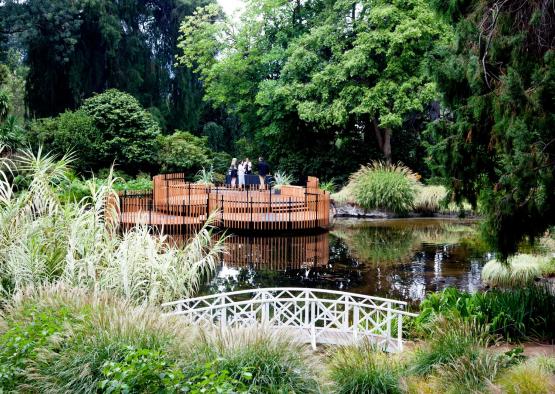 Image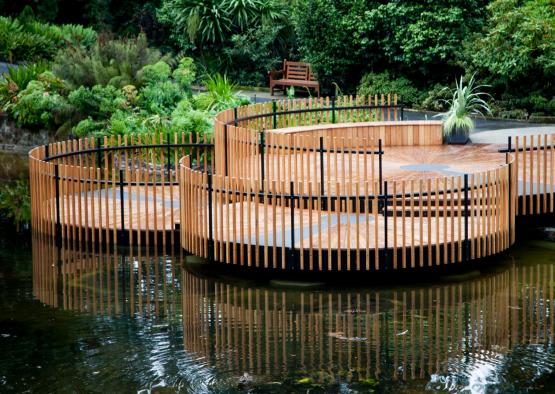 Image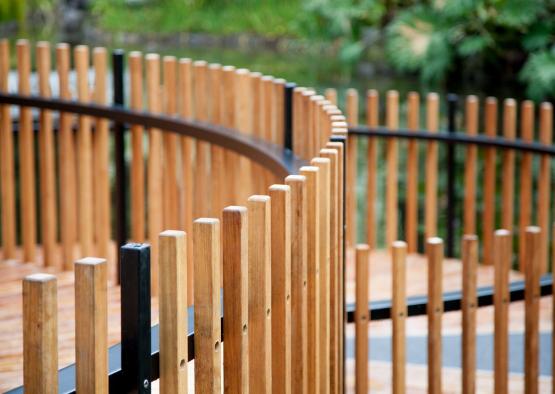 Image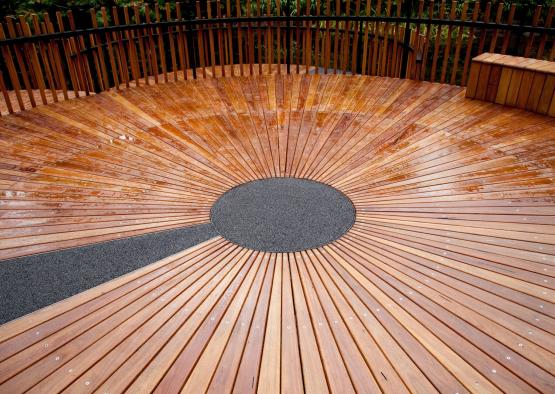 Image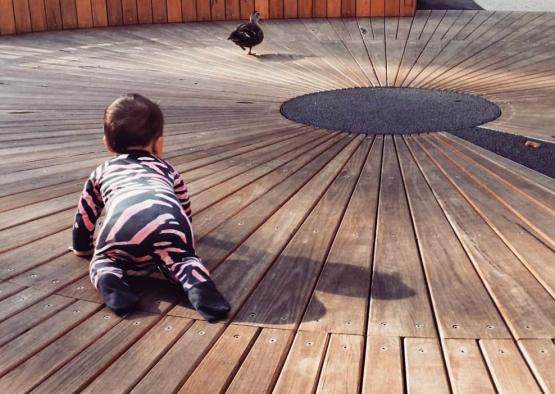 Image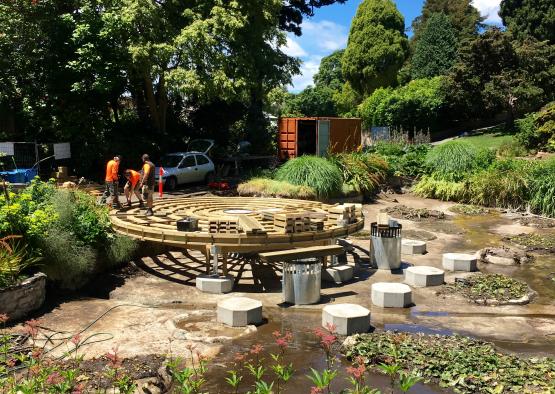 Overview
The Lily Pad project was commissioned as part of the Royal Tasmanian Botanical Gardens bicentenary celebrations and officially opened by Prince Edward. Inspired by biophilic design principles, the circular decks reference the properties of a lily pad, both symbolically and structurally. 
Structure
The elegant and functional design inspired by lily pads grounds the three structures at the bottom of the pond floor, while the roots allow the body of the pad to perch atop the water, just like a lily pad. The resulting hidden foundations creates a graceful deck that truly appears to float, unanchored. 
The pond was drained in order to law the foundations for the project. Treated pine was used for structural elements below the deck, while steel feet and concrete footings anchor the structure to the pond floor. 
Exterior
Contextually, the site of the lily pad project is of major cultural importance. The pond originated as a rainfall collection reservoir in 1848. After establishing conifers in the gardens in around 1870, the reservoir was filled with perennials, and became the lily pond. The lily pads have become a means to observe the beauty of the lily pond from multiple levels and vantage points. The site is a much loved location for weddings, photo shoots and performances. 
Timber provides a subtle and sympathetic presence in the environment, and will continue to balance with the site as it greys off. The sunburst decking pattern radiates from a central origin, reinforcing the circular nature of the platform. The timber bench seats also follows the circular form of the deck, curving gently with the balustrade. Each vertical timber balustrade, or 'reed' lines up perfectly with a decking board. Blackbutt timber was used for decking, balustrades and the bench seat, while treated pine was specified for the structural elements.