MUCEB marks the second collaboration between Architectus and Macquarie University, with a striking mass timber and glass pavilion to inspire learning in the health and science disciplines.
Project Name
Macquarie University Clinical Education Building (MUCEB) by Architectus
Location
Balaclava Road
Macquarie Park NSW 2113
Australia
Photographer Details
Architectus
Image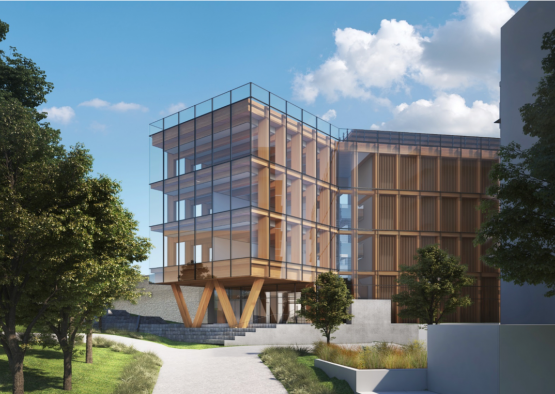 Image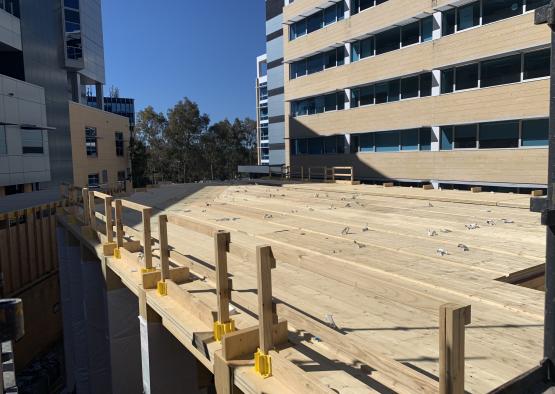 Image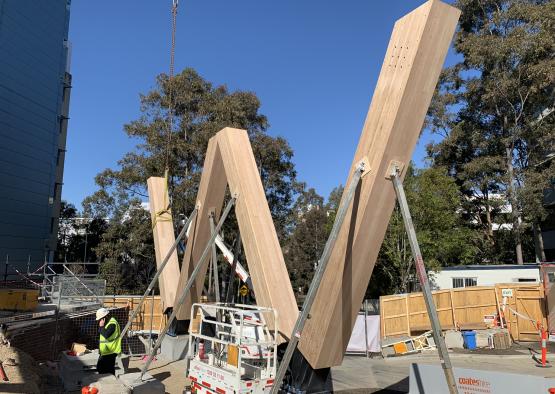 Image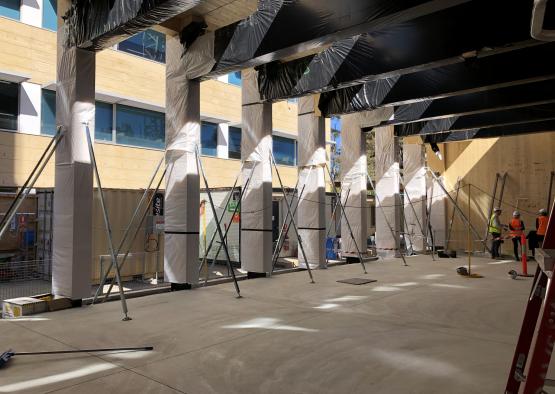 Image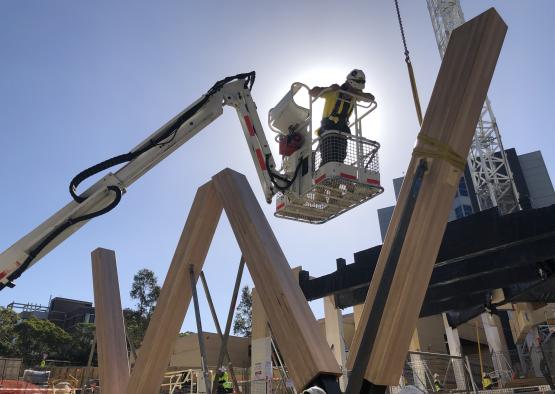 Image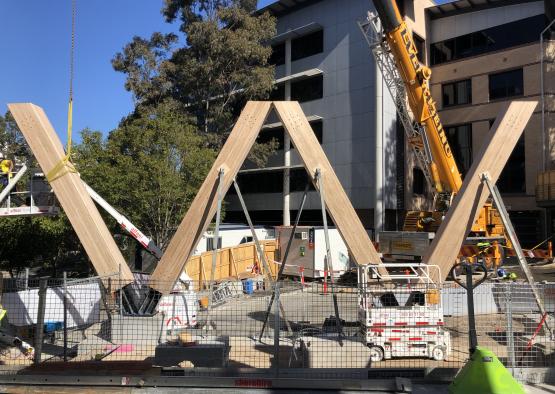 Image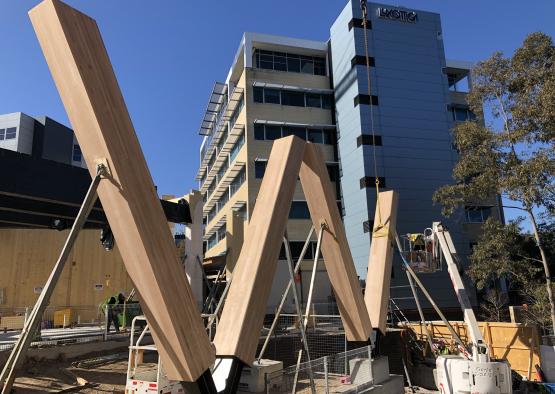 Image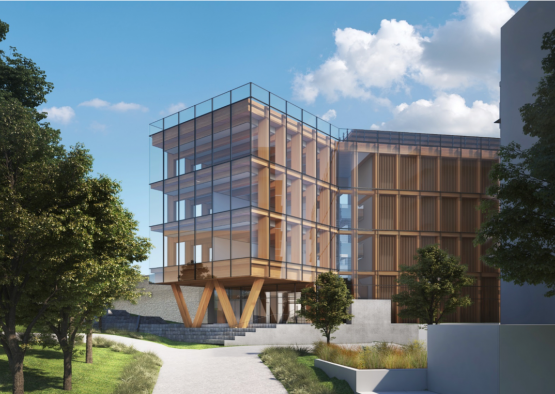 Image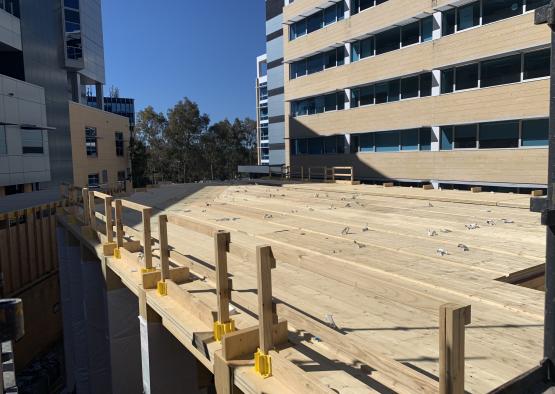 Image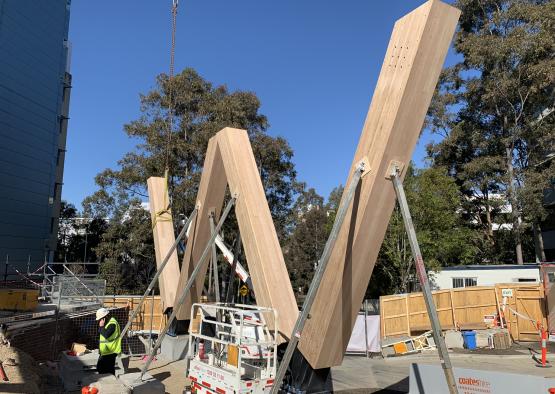 Image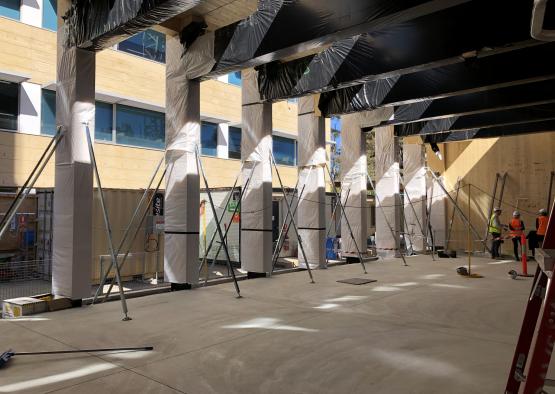 Image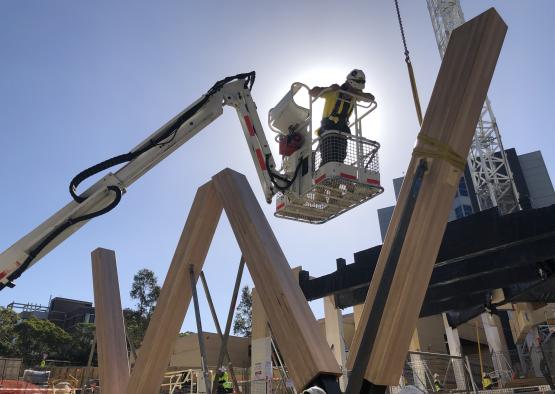 Image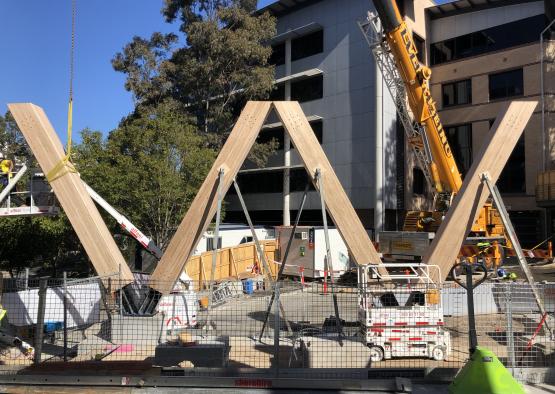 Image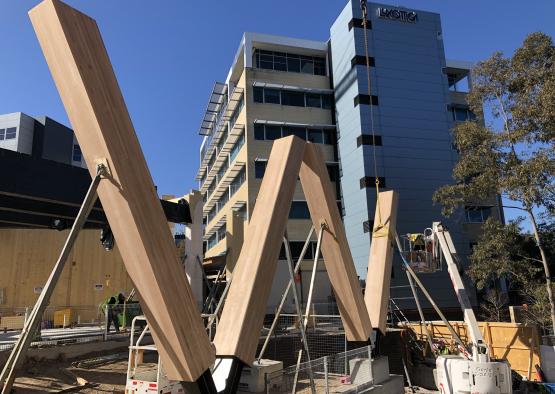 Overview
The conceptual objectives of the building are to create an inclusive, permeable, social and vibrant building in keeping with the values and aspirations of Macquarie University. Beyond this, the building needs to be adaptable and flexible to the present and future needs of both the Faculty of Medicine and Health Science and the campus at large.
Structure
MUCEB uses a mixture of mass timber elements for its structural system. Unlike many hybrid timber projects, the only concrete used for MUCEB was in the ground floor slab. Spruce Glued Laminated Timber (Glulam) has been used for columns and beams. Cross Laminated Timber (CLT) has been used on all floors from level one, as well as all core walls (including lift shafts).
The connection of the timber columns to the concrete ground slab is via a custom steel base plate, which is bolted into a concrete edge beam and then into the column base. All connection details within the Glulam were prefabricated in the factory to facilitate accuracy on site.
The external 'W' columns are Victorian Ash Glulam, which has been locally sourced from Victoria. The Australian Mass Timber industry is burgeoning, but is still in a development phase. Certain mass timber products are in high demand or still unavailable in Australia, so all other elements for MUCEB were sourced from the Binderholz factory in Austria.
The project necessitated fire-rating requirements for a Class 9 building, including the over sizing of all beams and columns by 30% over the required structural integrity, in order to accommodate a charring layer. Timber reacts very differently to steel and concrete under fire exposure, forming a protective char layer that temporarily protects the member from burning. This was also taken into consideration with all CLT floors, whereas structural timber walls are to be covered with a fire rated plasterboard.
Interior
All Glulam columns are exposed behind the glazing – there are a few locations that required acoustic/fire separation, which have been integrated into the glazing design by way of a ceramic frit- a ground chalky material used in the production of glass.
The resulting grid formation of the timber construction exhibits a highly rational structure with an honest palette and warming materiality. The internal spaces are bright and soft, comprised almost entirely of timber and glass elements. It is important for educational buildings to be places of both inspiration and relaxation, and natural timbers provide an inherent calming effect when present in work spaces.