A new housing development in the Austrian alpine town of Bludenz creates a village out of simple timber cubes.
Project Name
Maierhof Housing Development, Austria, by Feld72
Photographer Details
Hertha Hurnaus
Image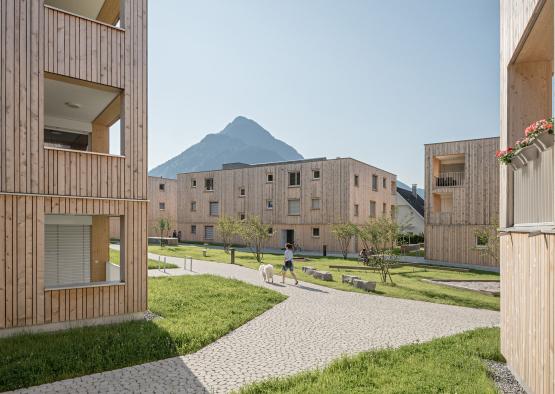 Image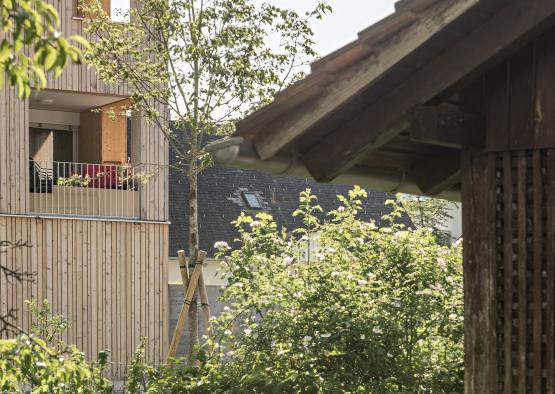 Image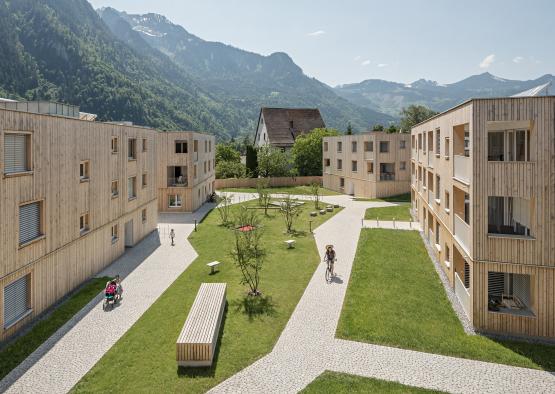 Image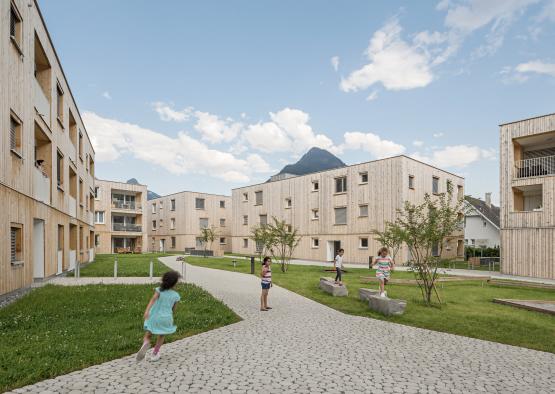 Image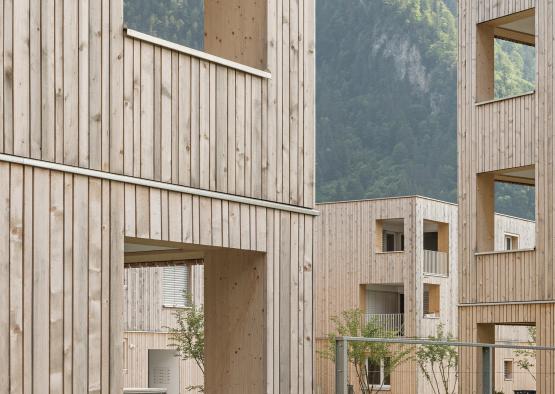 Image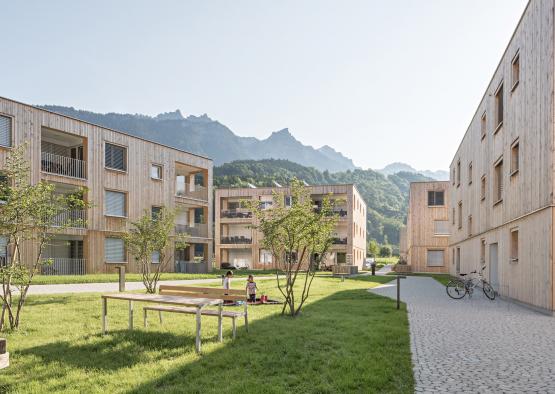 Image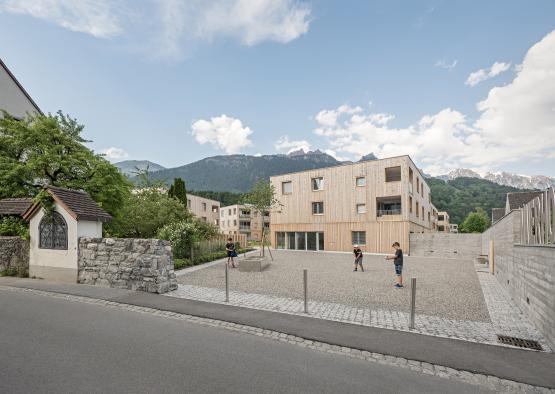 Image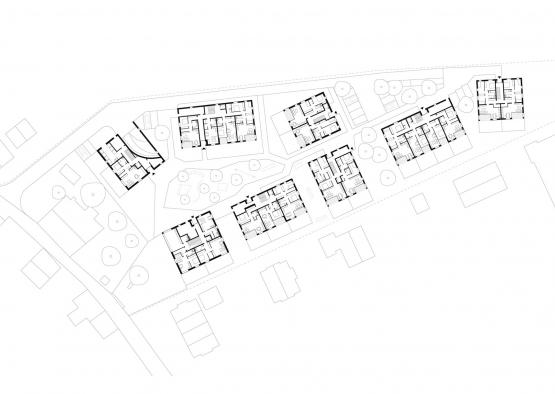 Image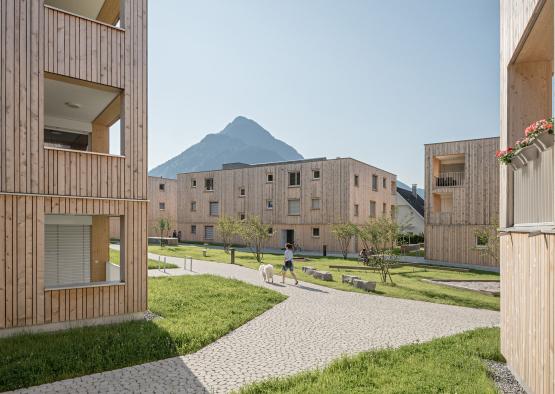 Image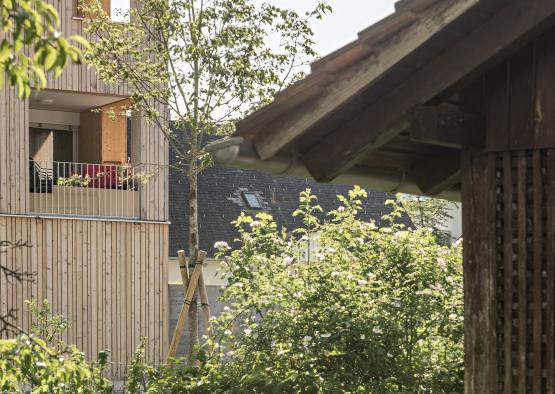 Image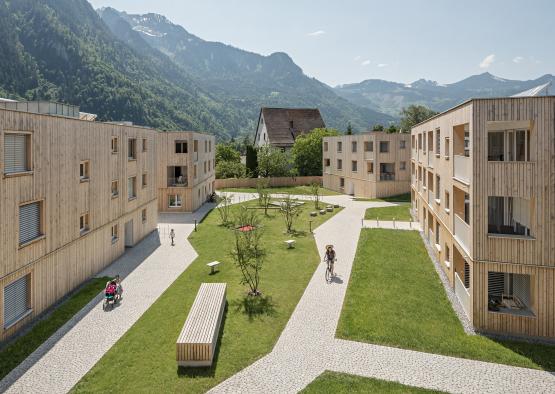 Image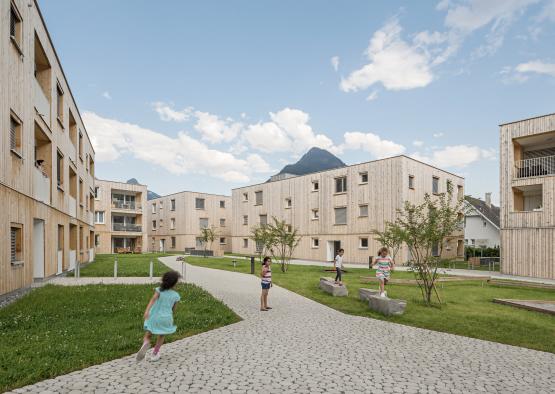 Image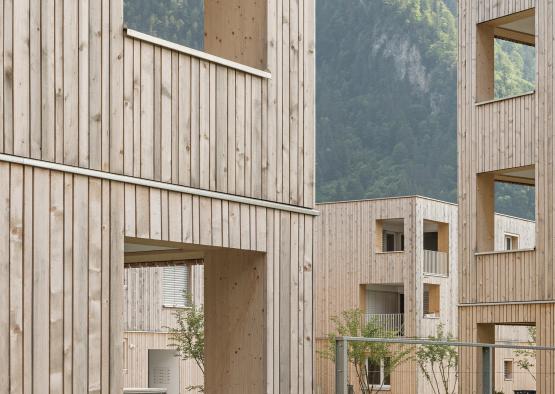 Image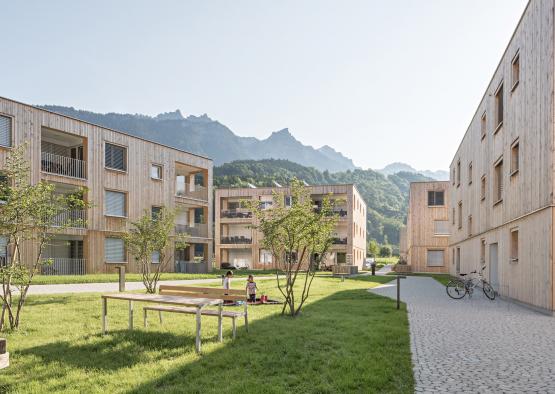 Image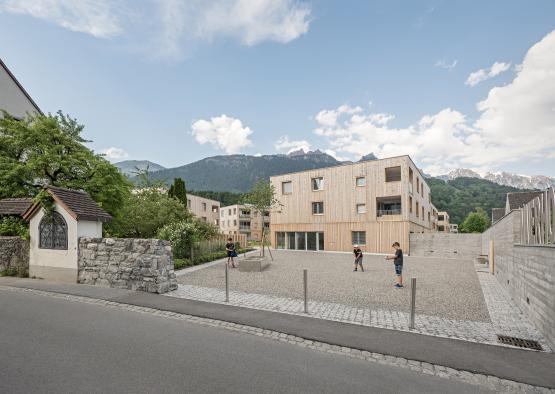 Image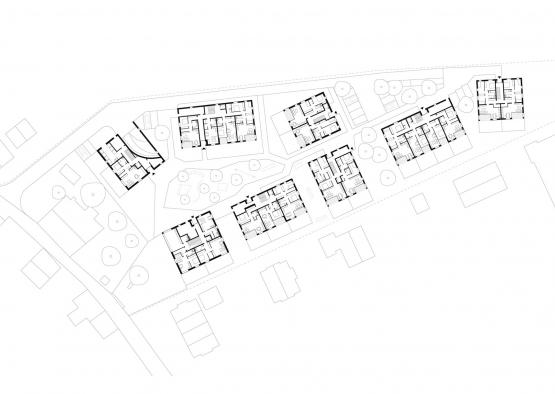 Overview
The eight structures that make up the housing estate are all designed to fit proportionally with the heritage building on the site- 'Zürcherhaus'. None of the structures have been built taller than the original building in order to maintain its prominence.
Structure
Maierhof uses a unique timber-based hybrid construction system for its structure. Pre-fabricated timber box beams form the main structural elements of the cubes.
Using prefab elements not only speeds up the construction process, saving time and money, but it also increases the accuracy of execution. Joints and fixings can be pre-prepared to ensure a perfect connection.
The timber framed buildings sit on a concrete slab foundation.
Exterior
Vertical slats of native silver fir - untreated and unpolished - are arranged with different widths, giving the outside a playful character. A metal band wraps the exterior of the structures façade and marks the transition between the ground floor and the two upper floors.
The square timber façade openings were designed with the style of the original listed "Zürcherhaus" in mind. The variably sized openings create character along the consistently clad facade. Overtime, the wooden façade with its increasing silver-grey patina, will more and more blend in with the surrounding agricultural buildings.
The exposed timber runs from outside in, and creates a perfect alpine village feel throughout the estate.
A communal room which will be managed by the local government has been wrapped in a glazed facade to signify the public space.