Through the use of timber, the crafted fabric of this hillside dwelling provides warmth and richness through a connection with place.
Project Name
Main Ridge House
Photographer Details
www.shannonmcgrath.com
Image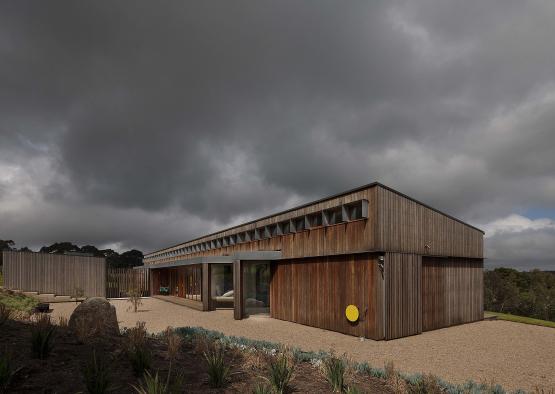 Image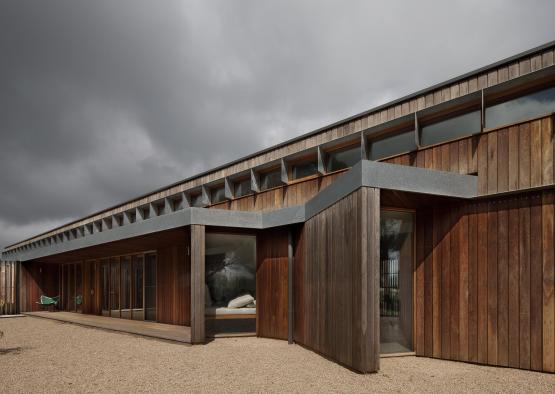 Image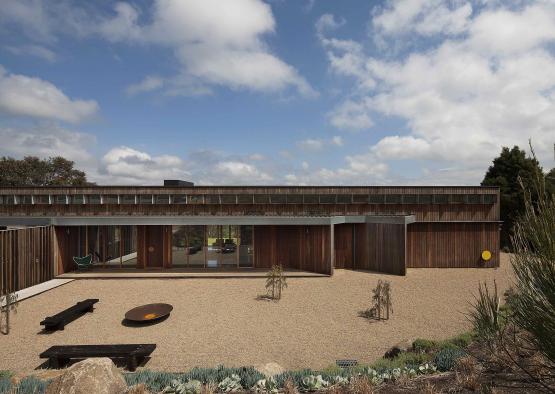 Image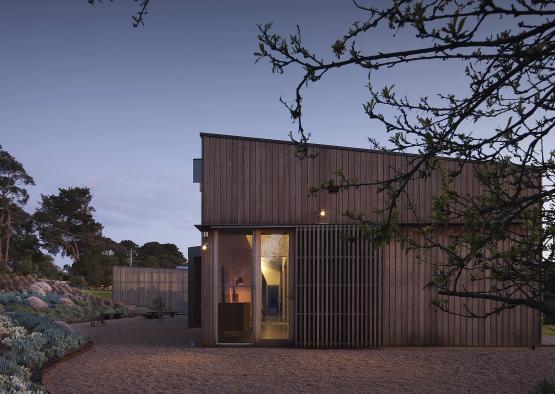 Image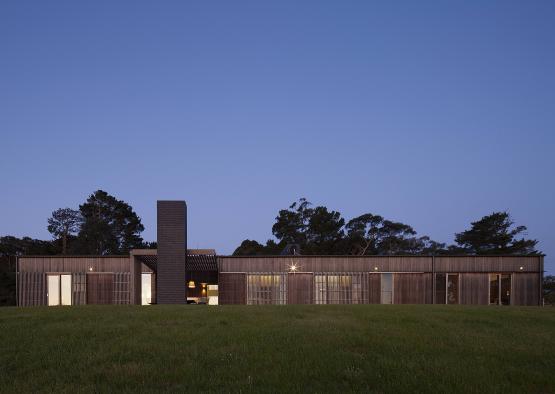 Image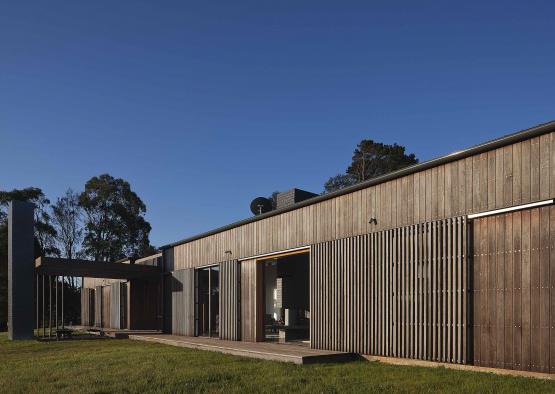 Image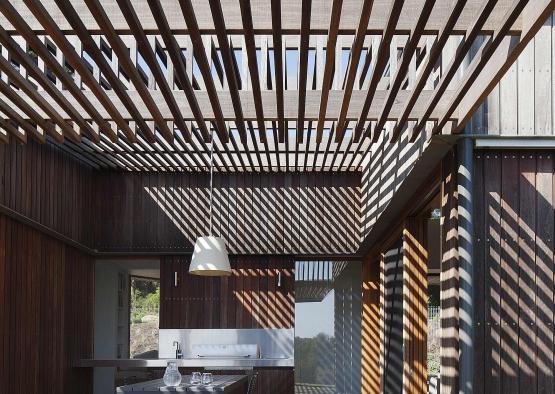 Image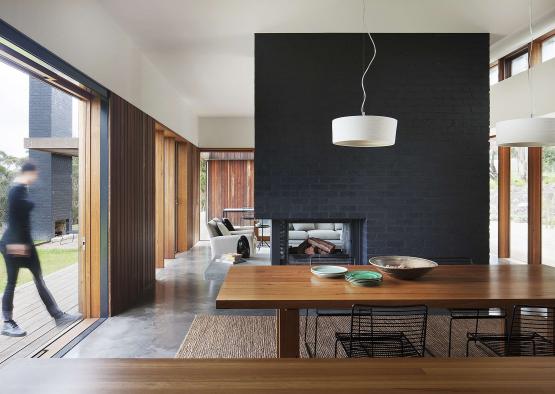 Image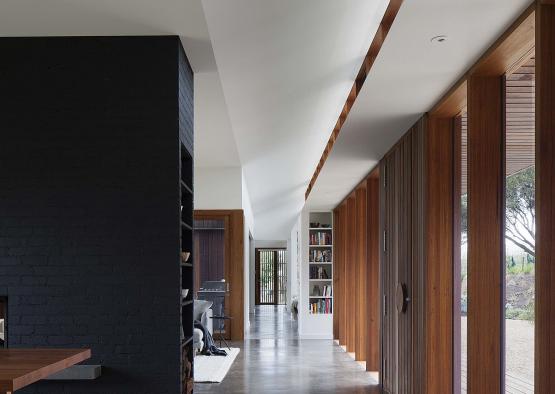 Image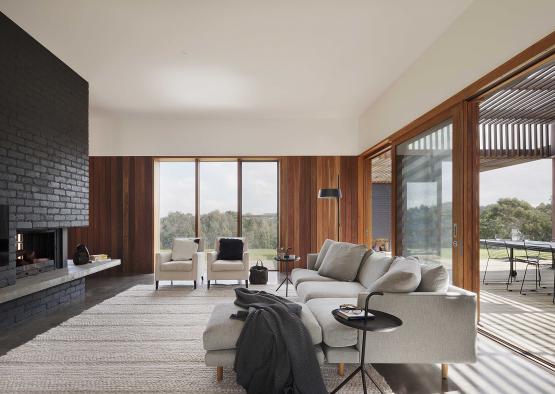 Image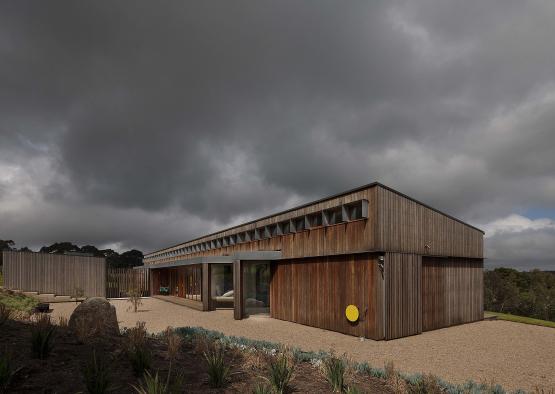 Image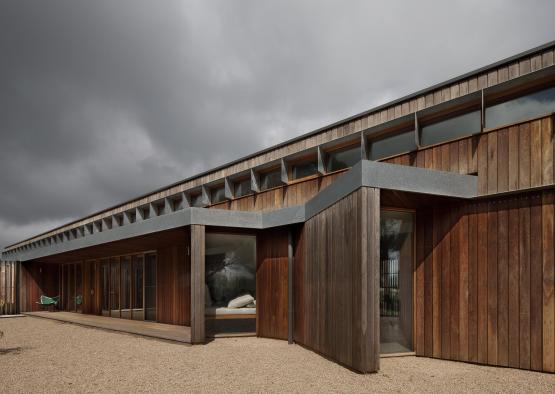 Image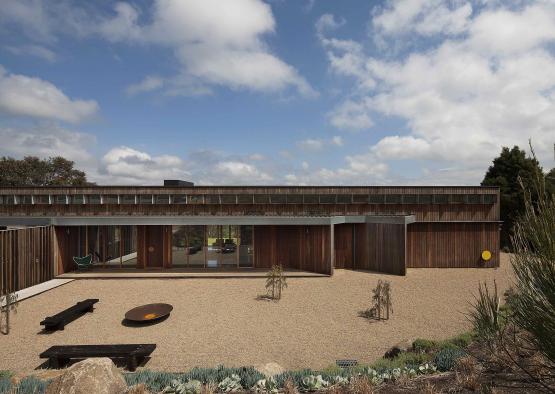 Image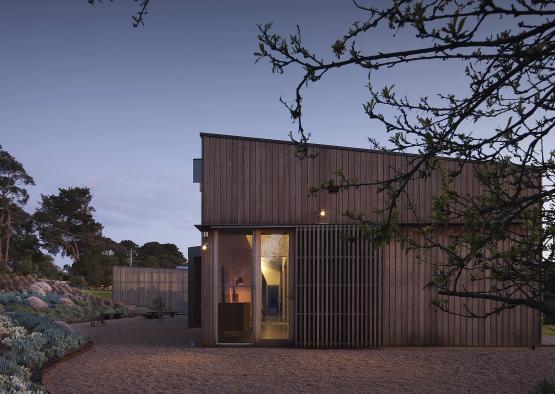 Image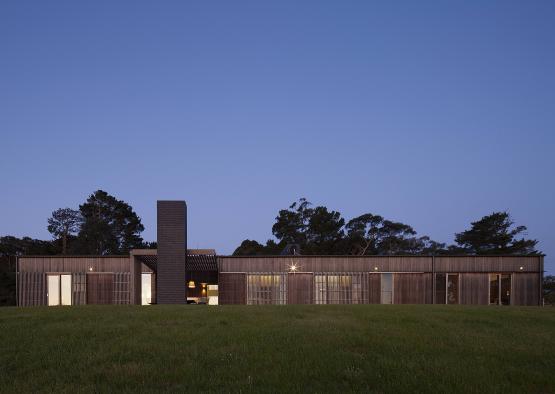 Image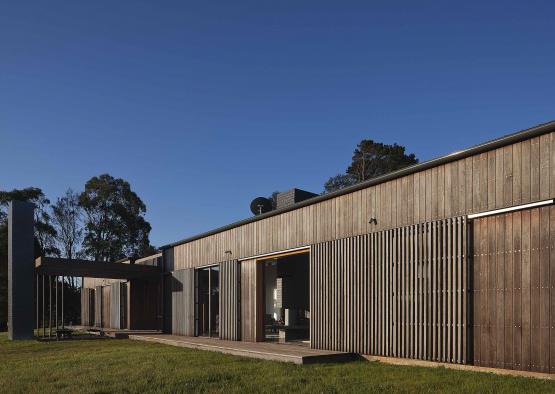 Image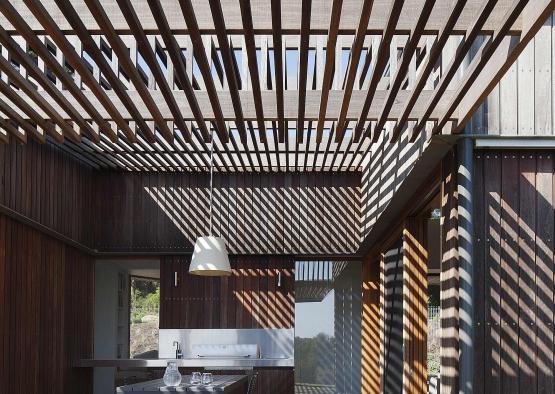 Image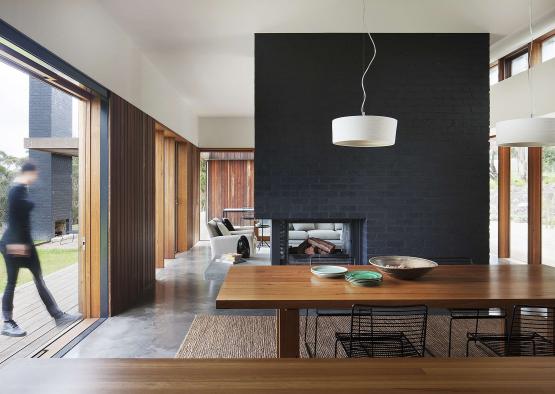 Image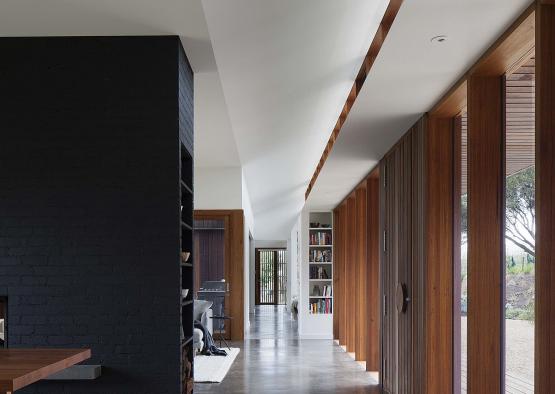 Image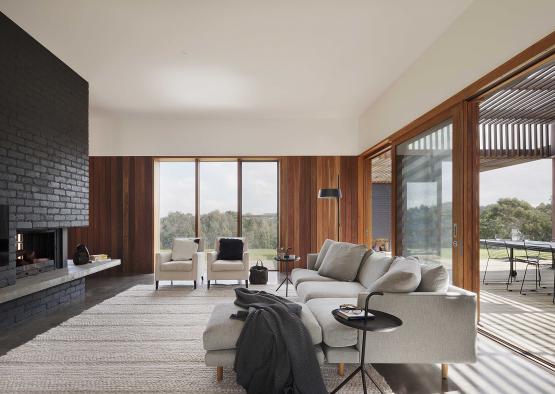 Overview
Main Ridge House lies on a one hectare site amongst orchards and rural holdings on the Mornington Peninsula. Inspired by the raw textures of apple crates from the local orchards, the dwelling encapsulates a simple and functional house with texture and patina.
The house has been sculpted to frame the expansive south-west views of rolling hills, while drawing the inner spaces out into the landscape through the exterior timber screens.
Nestled into the hillside, the house connects with views and natural elements thereby embedding the occupants in their place. As the exterior shell provides shelter against the prevailing cold south-westerly and northerly winds, the timber screens and pergola elements allow modulation of exposure, while the interior is seasonally animated in light and shadow.
The architecture is elemental, raw and honest. 
Exterior
With expansive views of rolling hills to the south west, the site is exposed to both the prevailing cold south-westerly and seasonal northerly winds. The timber frame construction is wrapped in rain-screen timber cladding to achieve a sheltered and contained quality. A geothermally heated and cooled concrete slab provides thermal mass which together with environmental principles of passive design optimise interior comfort. An in-ground 100,000 litre water tank and on-site waste treatment system offer further degrees of sustainability.
From timber frame construction to incorporation of external rain screen in hardwood timber cladding, the dwelling celebrated the use of timber across the project from structure to detailing and finishes. By applying a predominantly timber frame construction, the use of structural steel has been dramatically reduced.
The application of timber cladding system helps the project to achieve a sheltered containment that reflects the apple crate textures from the neighbouring orchards. The dwelling aims to encapsulate 'texture and patina', which was central to the brief, and the use of timber further enhances the connection to site through the sense of locality and place. The aging process of timber also comes into play when the timber silvers off gradually with time.
Cladding: Dressed solid Spotted Gum, T&G cladding