A new timber mixed-use tower in Norway has claimed the title of the world's tallest timber building.
Project Name
Mjøstårnet Mixed-use Timber Tower, Norway, by Voll Arkitekter
Location
1A Nils Amblis veg
Norway
Photographer Details
Moelven Arkitektr
Image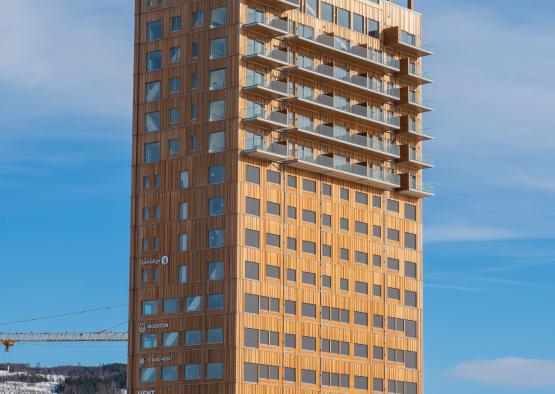 Image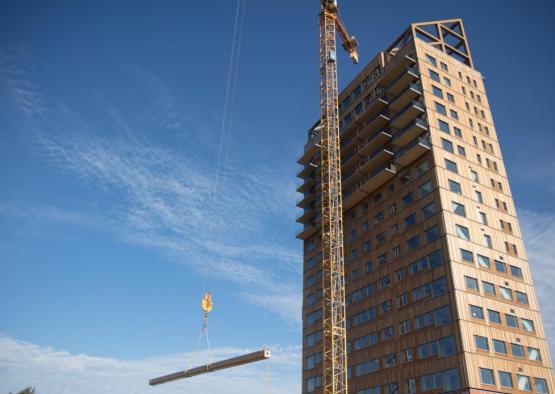 Image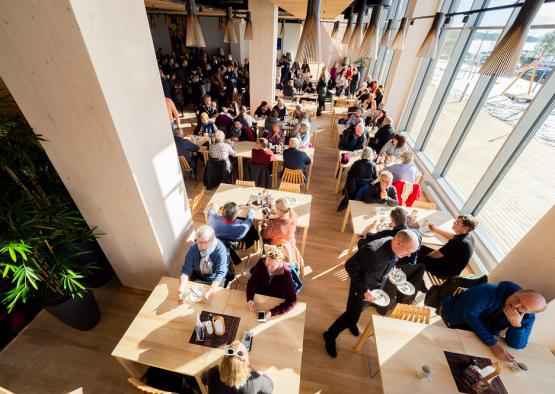 Image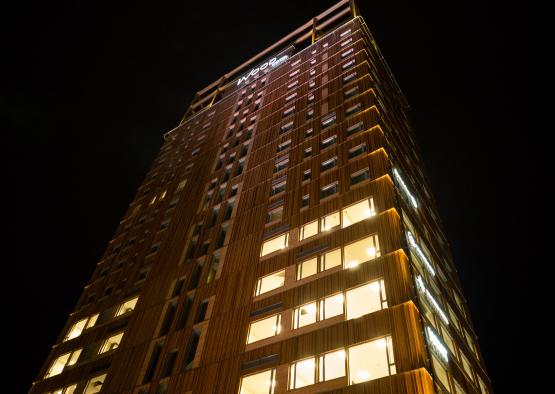 Image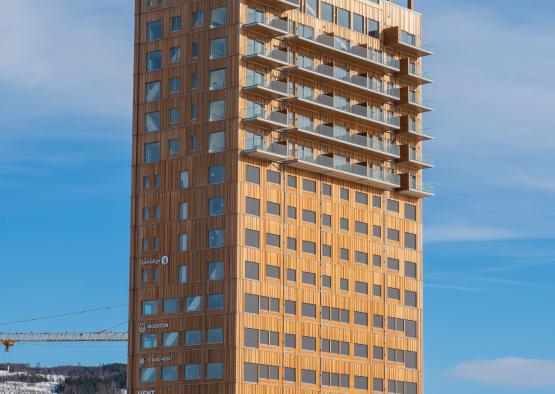 Image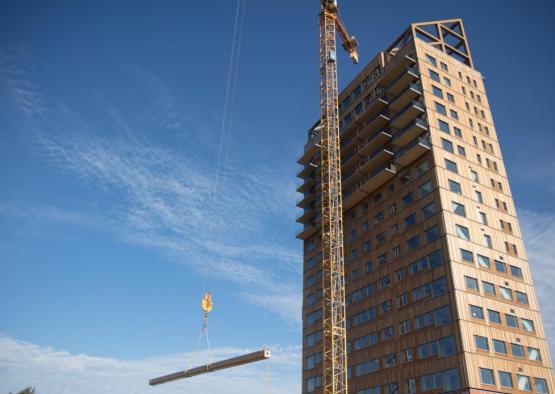 Image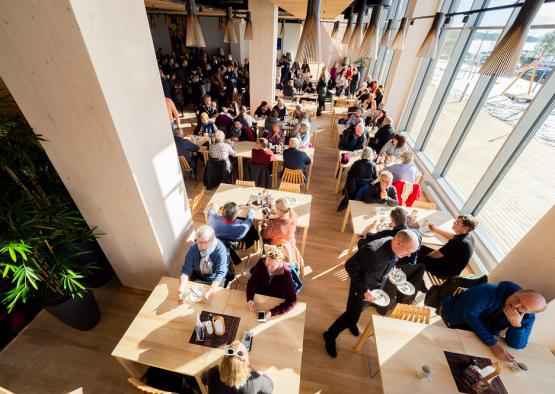 Image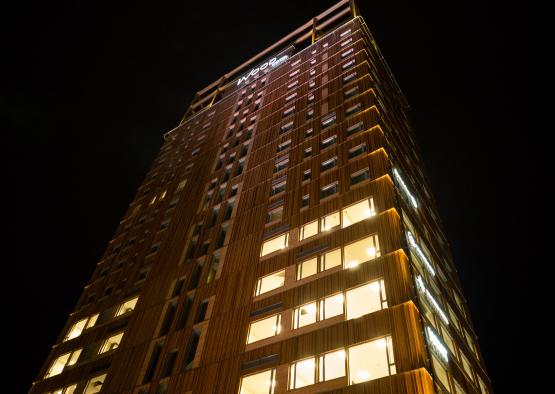 Overview
Located in Brumunddal, Norway, the 'Council on Tall Buildings and Urban Habitat' has verified the tower as the world's tallest timber building. The medium sized lakeside town in rural Norway has a large tourism industry, which Mjøstårnet will help support. The timber building acts as a symbol of a shift towards greener architecture in high-rise construction. The construction of Mjøstårnet had a strong focus on using local resources, local labour, and sustainable materials.
Structure
The timber tower revolution has sparked many different types of construction techniques, most commonly using a timber/concrete hybrid, such as in the case of the previous tallest timber tower leader- 'Commons Tallowood House' in Vancouver. Mjøstårnet uses an all timber technique similar to that of typical steel and concrete floor plate construction. 
The floor plates in this case are made from the engineered timber product Cross-Laminated Timber (CLT), which affords architects an extremely high strength-to-weight ratio compared to concrete construction. Elevator shafts were also made from CLT, while columns were engineered from Glulam timber technology. Glulam is a strong and lightweight alternative to steel or concrete columns, using timber panels that have been glued together to form larger members. 
Timber specialist consultants Moelven Limitre installed the structure four storeys at a time in five construction stages. Internal scaffolding and large cranes, along with pre-fabricated timber floor plates allowed a quick construction time. Pre-fabricating timber elements lowers construction time and achieves an extremely high level of precision when cut by digital fabricating technology. 
Engineered timber not only provides strength-to-weight ratio, but when harvested from managed forests, it's a step in the right direction towards sustainable construction methods. Timber also has the ability to lock carbon inside it, performing the much needed task of removing CO2 from the environment. 
Interior
Inside the structure, the bulk of the raw CLT and Glulam members have been preserved in their built state. Huge timber columns occupy the large-volume communal areas such as the restaurant, providing a warm and light filled interior space. Leaving the structural elements on show creates a connection between the built world and its users, and allows visitors to appreciate the new technology. Timber furnishings and floorboards celebrate the wood construction in the space. Mjøstårnet provides a necessary education for the use of sustainable timber construction going forth.