An ageing steel arch bridge has been replaced by an engineered timber structure with the same design, showcasing the headway emerging mass timber has made into competing with steel and concrete in construction.
Project Name
Nappan Marsh Bridge by Wood Research and Development Australia
Photographer Details
Chuck Linney
Image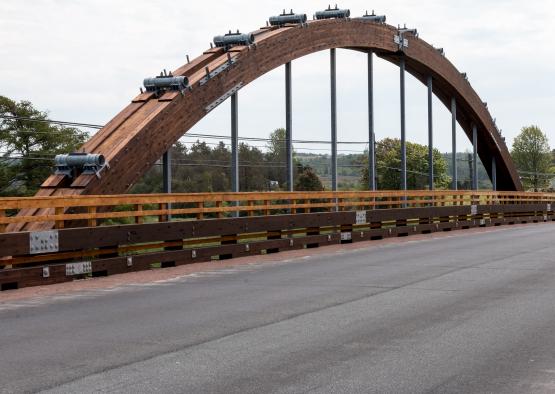 Image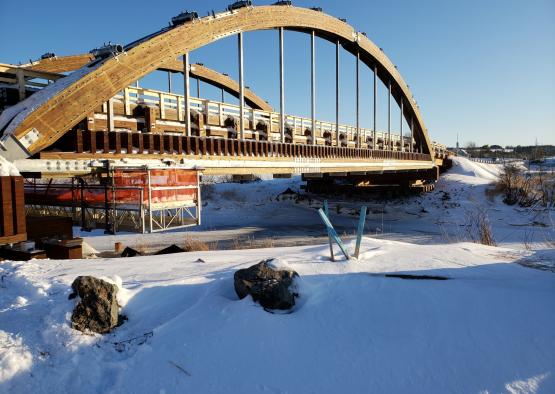 Image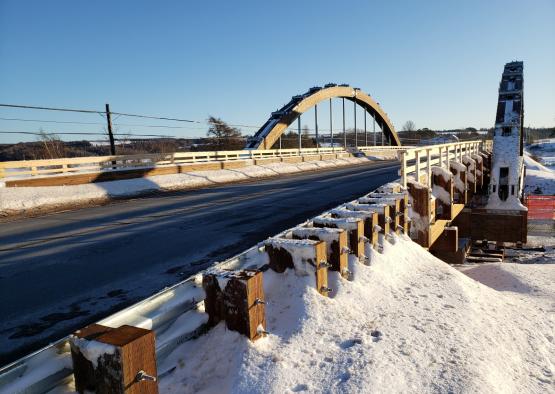 Image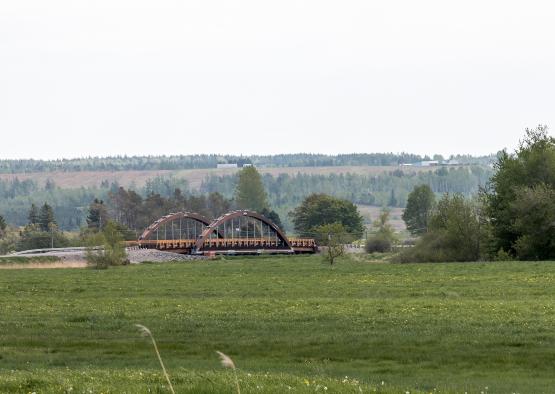 Image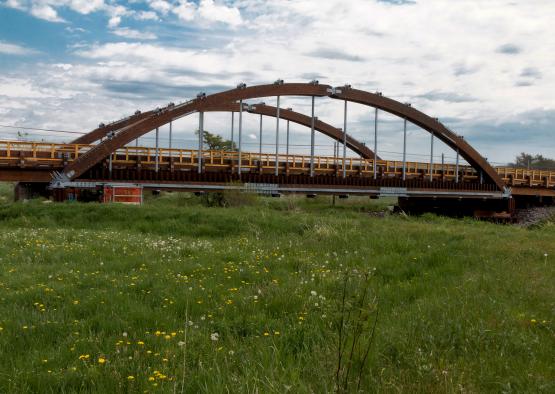 Image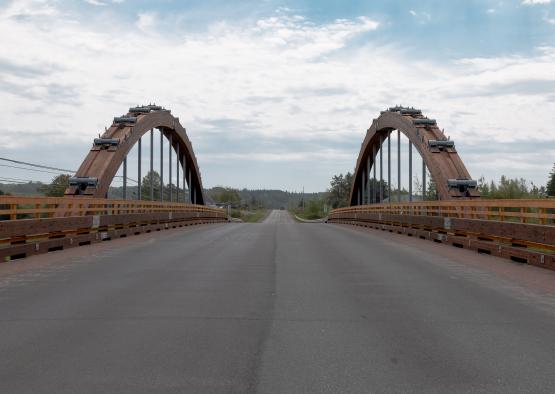 Image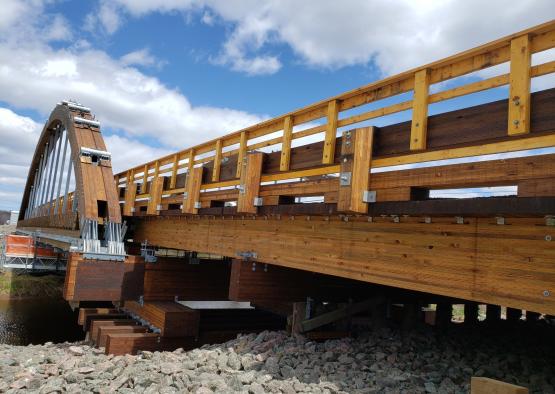 Image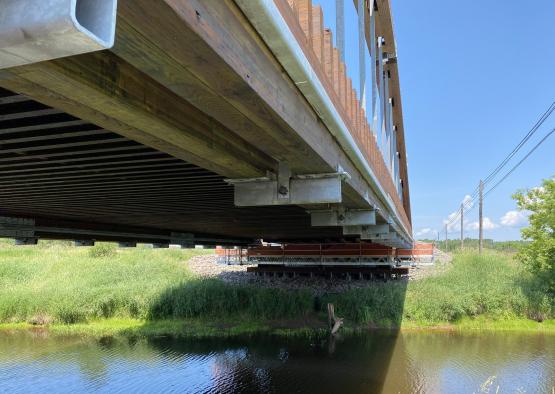 Image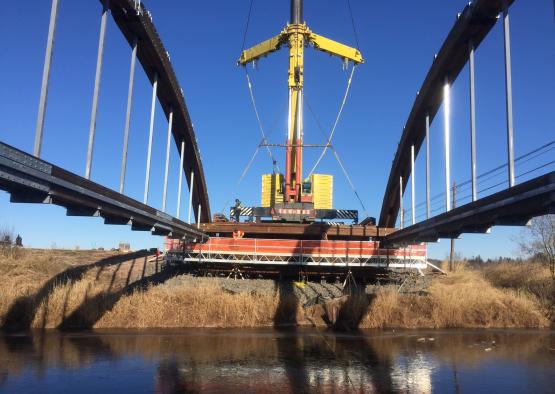 Image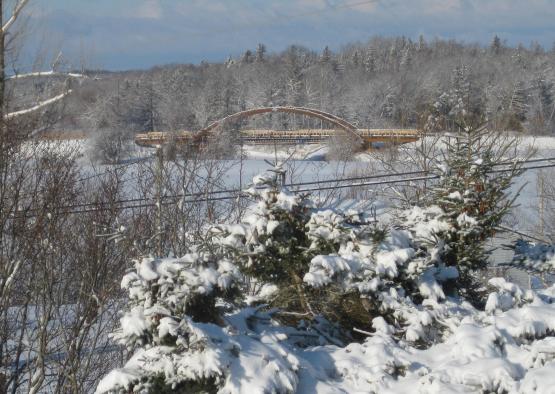 Image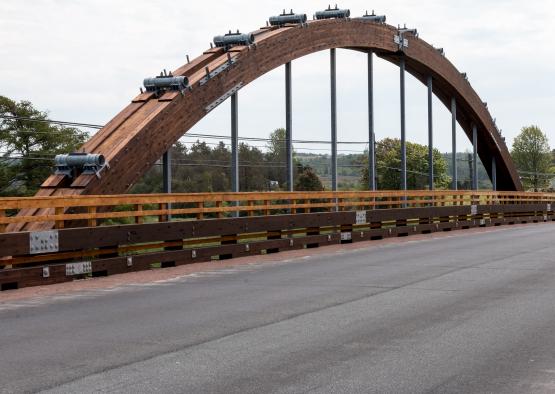 Image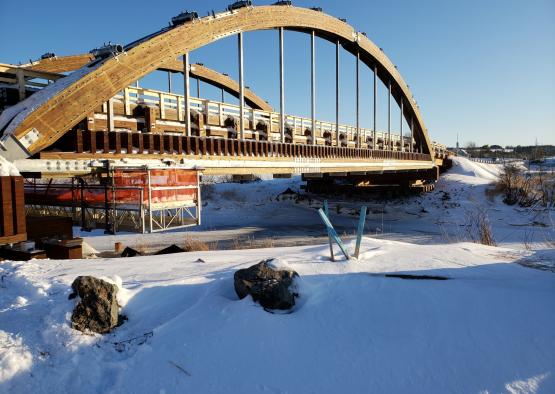 Image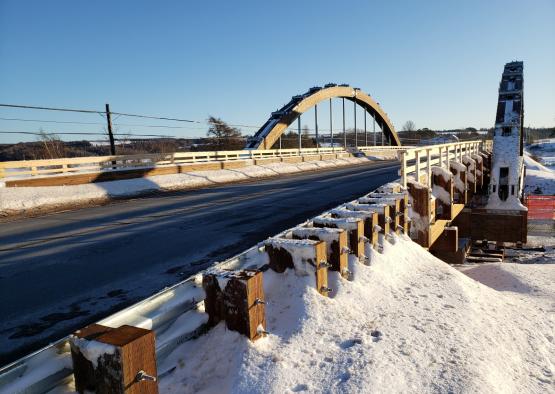 Image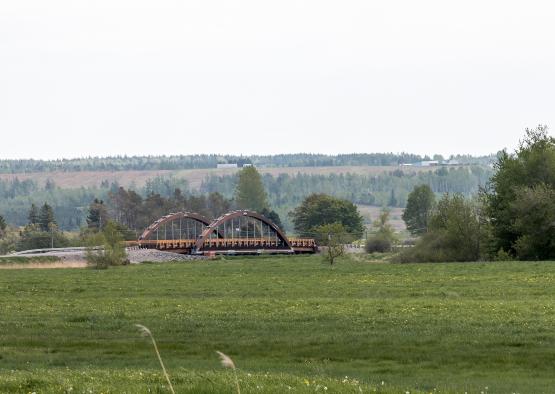 Image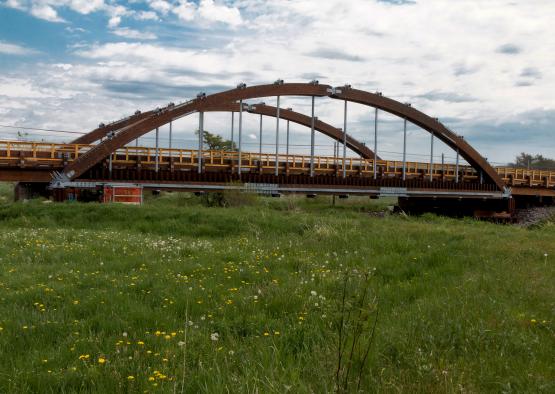 Image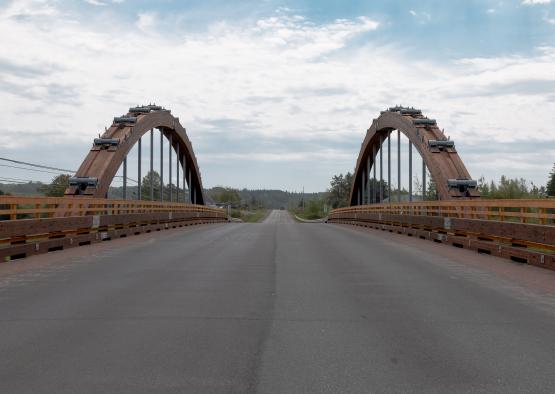 Image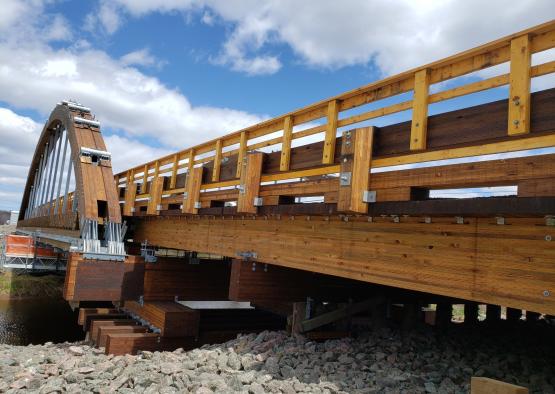 Image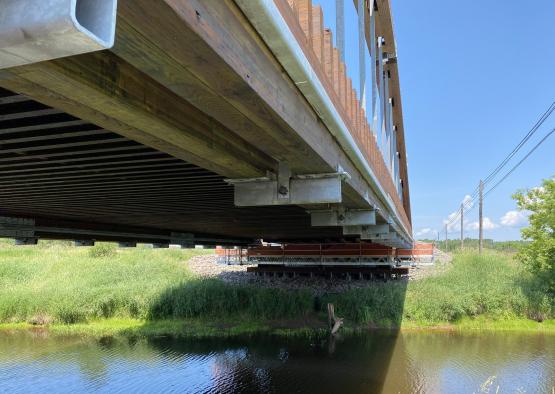 Image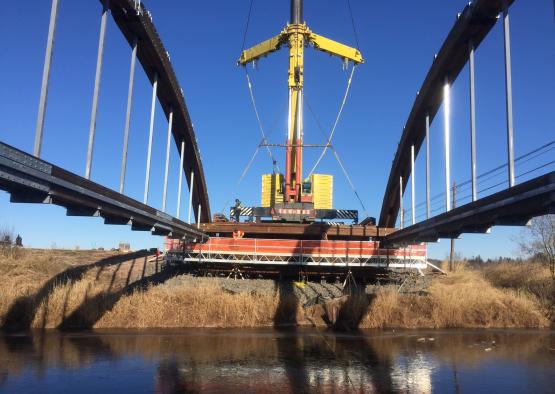 Image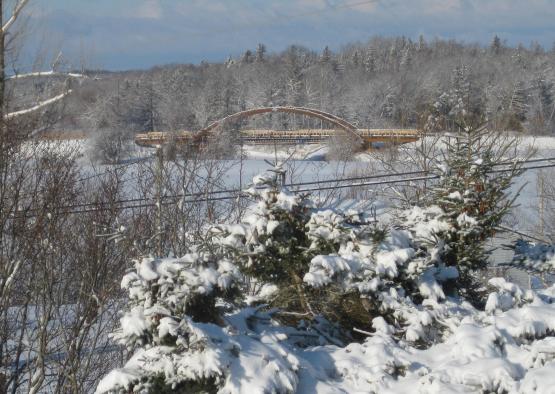 Overview
Nappan Marsh Bridge was designed by Wood Research and Development Australia (WRD – Designers and Engineers) for Nova Scotia's Transportation and Infrastructure Renewal Department, replacing an ageing steel structure with a similar arch profile- this time with innovative mass timber members.
Structure
Engineered timber makes up all the primary members of the sub-structure, the arch compression chords, tension chords, deck, kerbs and barrier rail system. 
The large arch was chosen for the design for multiple reasons, being visually appealing, referencing the original design, and providing significant strength to bridge the 40 metre span.  The bridge can support traffic loadings equal to three B-Double trucks on the bridge in three lanes.
There was no requirement from the tender to design a replacement bridge that was of similar design to the previous 'Rainbow Bridge', or to use timber for its construction. The designers and fabricators came to the solution together with the local government to use the innovative material. TRS in collaboration with WRD submitted a proposal for a glulam option to replace the previous bridge with a form that resembled the much-loved previous design. WRD supplied the engineered timber specifications together with the detailed construction drawings, while TRS oversaw the on-site construction.