Utilising timber in a variety of ways throughout the project, this property flows with a rhythm of intimacy and warmth.

Project Name
Northcote Residence
Location
Northcote
Northcote VIC 3070
Australia
Image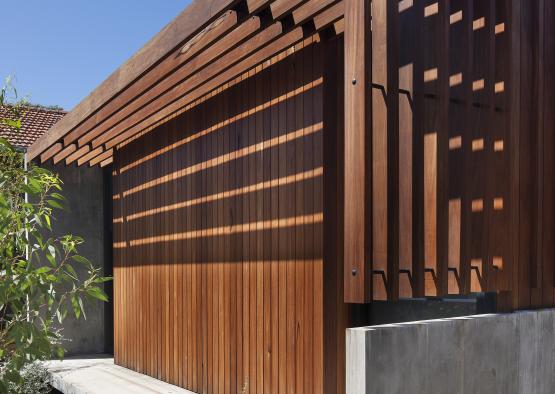 Image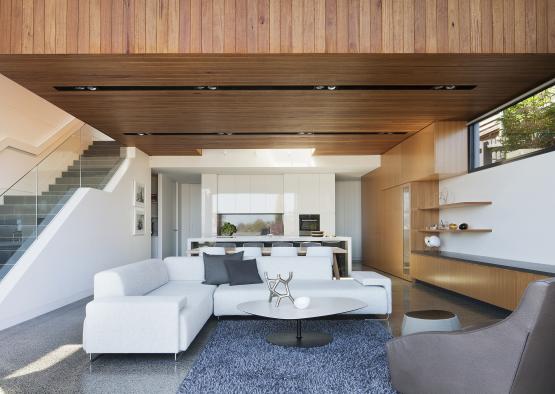 Image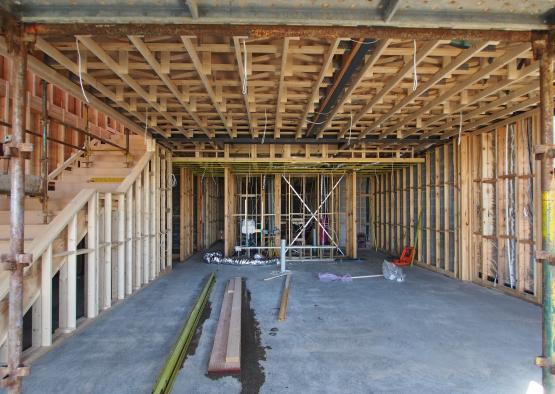 Image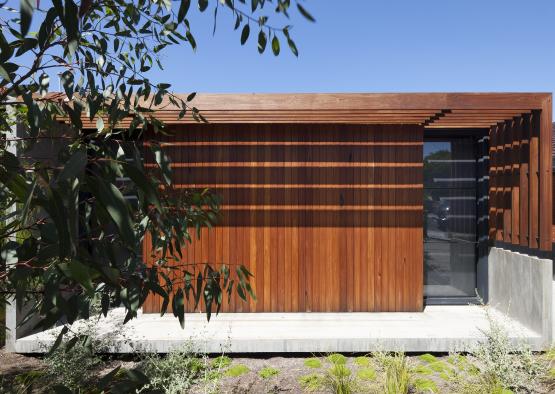 Image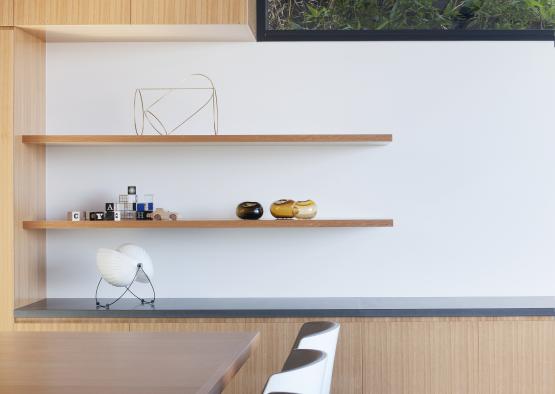 Image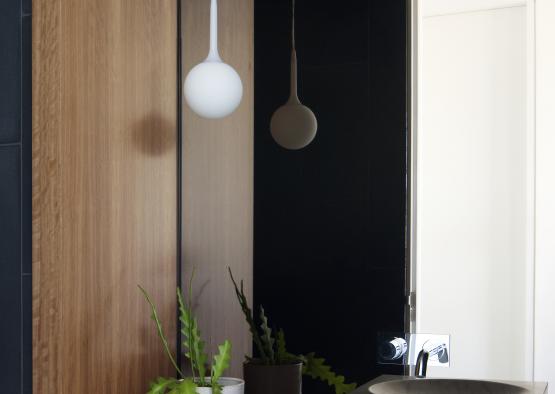 Image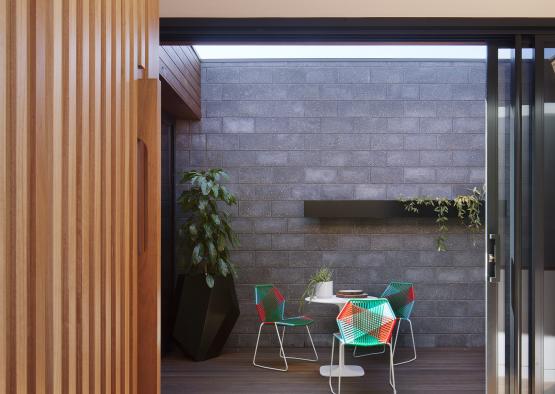 Image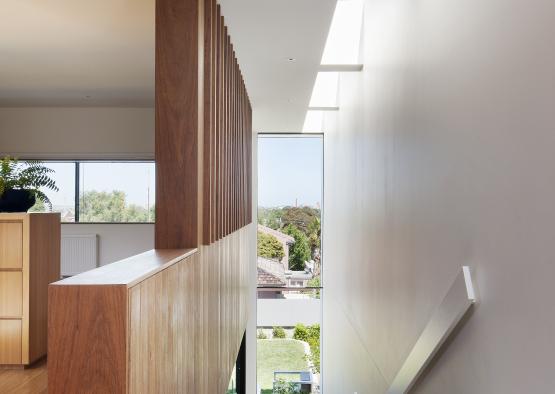 Image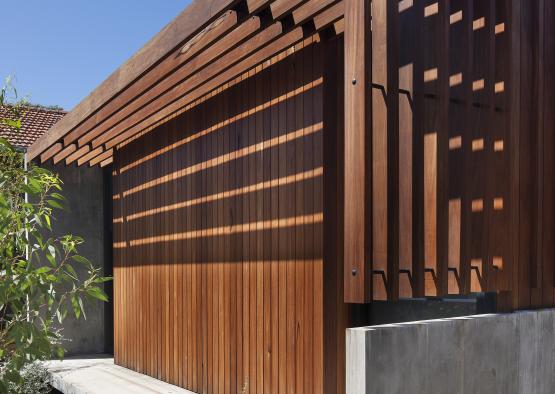 Image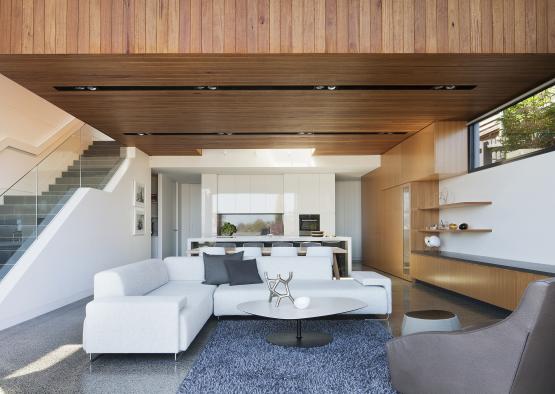 Image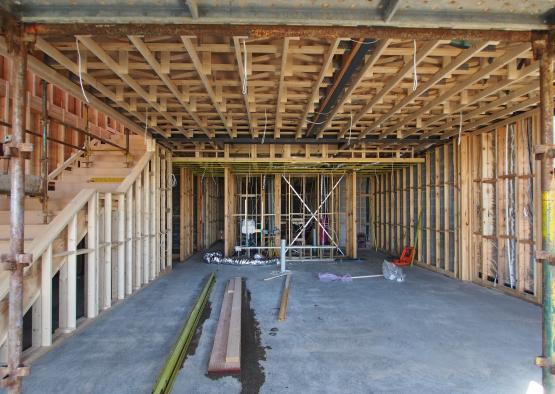 Image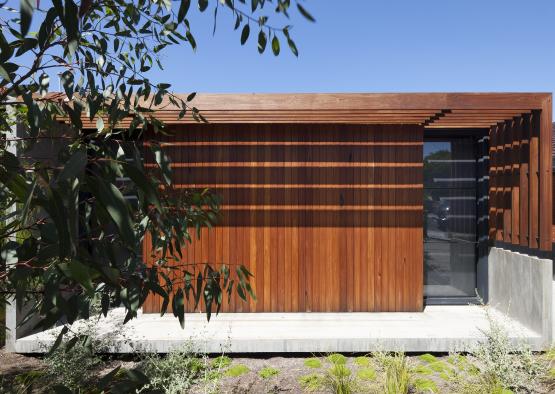 Image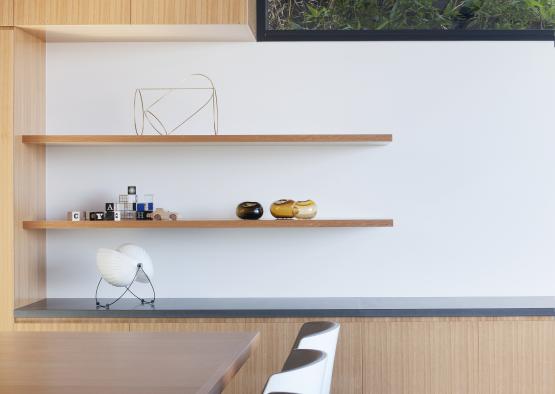 Image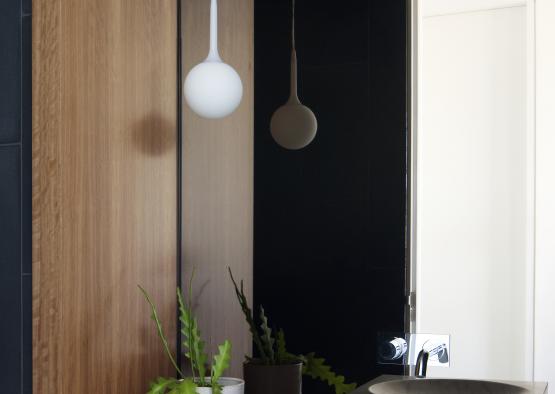 Image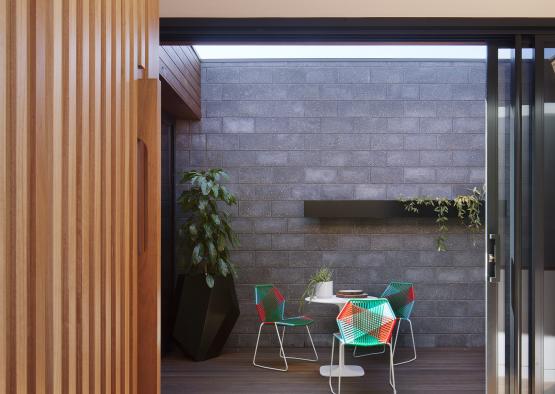 Image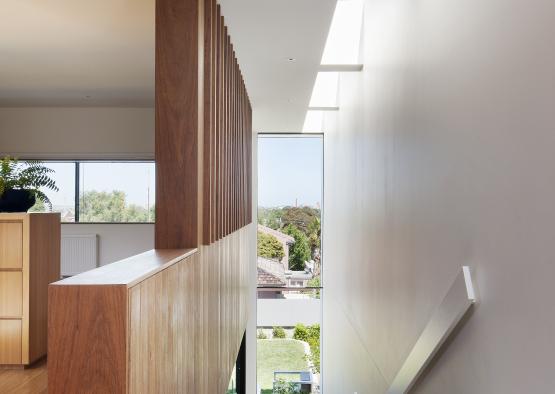 Overview
From the house's initial presentation to the street, to the internal joinery detailing, timber has been utilised to present 18 James Street Northcote as a humble and texturally rich building.
Exterior
To the front façade, hovering Blackbutt sunshades protecting northfacing windows echo the vernacular verandah form so common in Northcote streetscapes. The rhythm of the sunshade battens is continued in the Blackbutt batten and lining board cladding, leading visitors to the heavy solid timber front door. 
Interior
Inside, the external timber form experienced outside continues, leading down the stairs to the primary living and entertaining spaces. From here, this form is read from below, with the Blackbutt soffit lining providing intimacy and warmth to the voluminous space. Reclaimed solid Blackbutt and Blackbutt veneer incorporated into joinery elements further enhance the space.