The Old Waratah House is an open and vibrant rural dwelling that's firmly built on sustainable design principles.
Project Name
Old Waratah House, Fish Creek, by 3Fold Architects
Location
Fish Creek VIC 3885
Australia
Photographer Details
Michael Chang
Image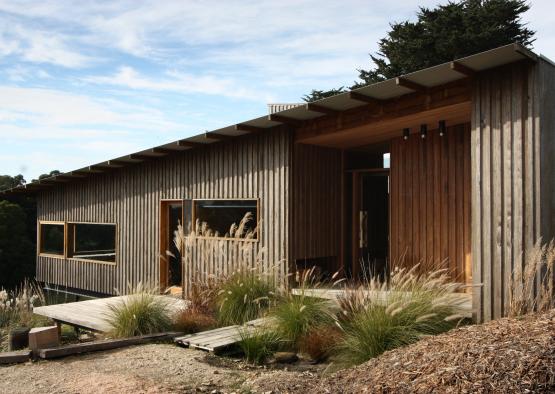 Image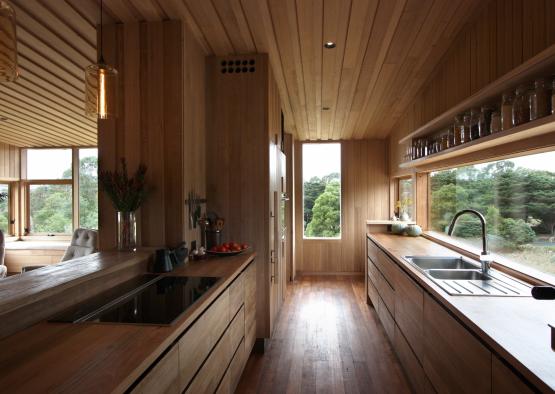 Image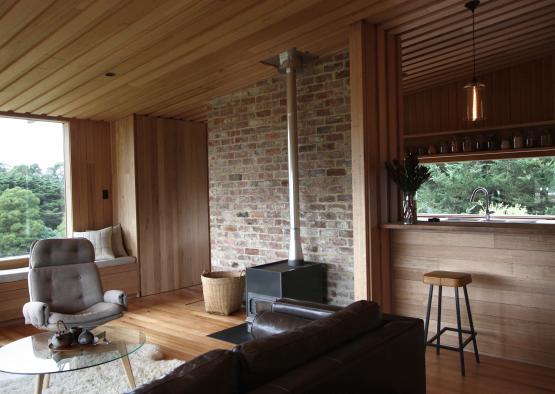 Image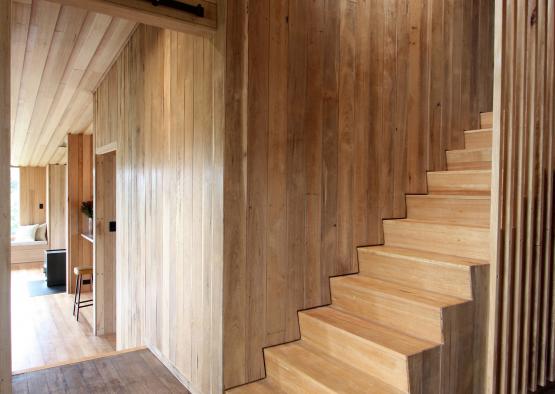 Image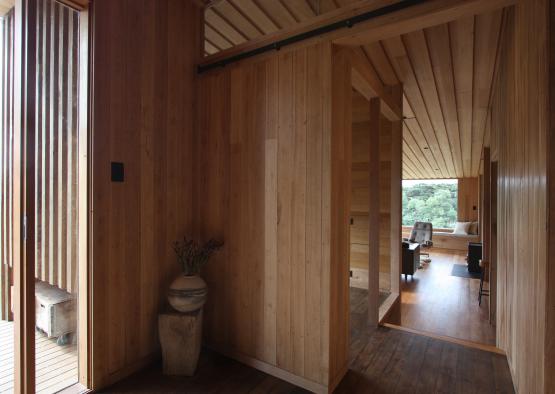 Image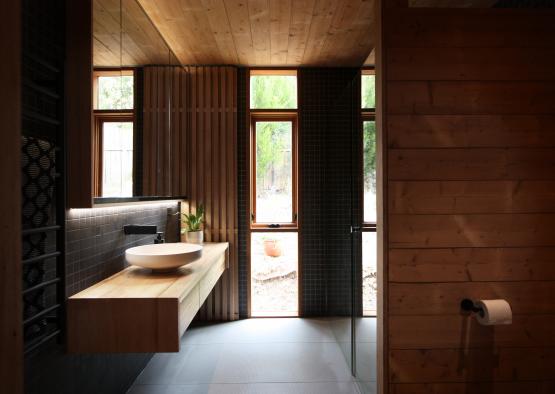 Image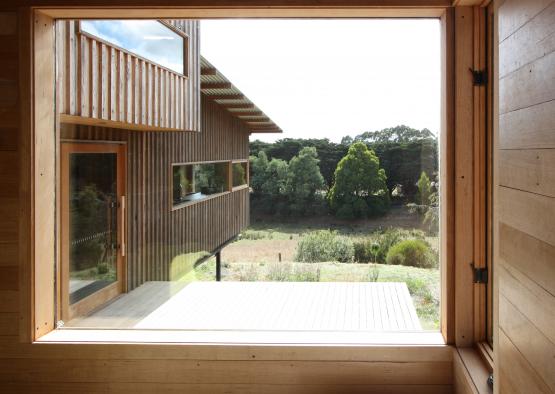 Image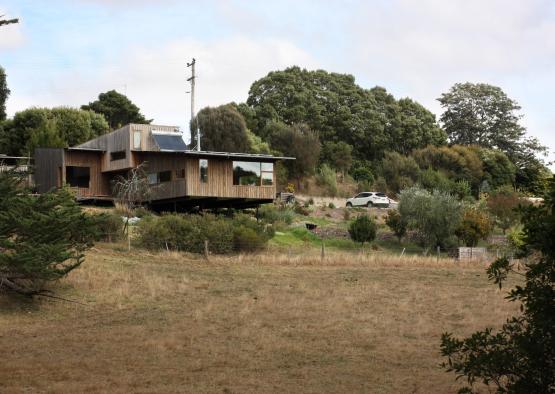 Image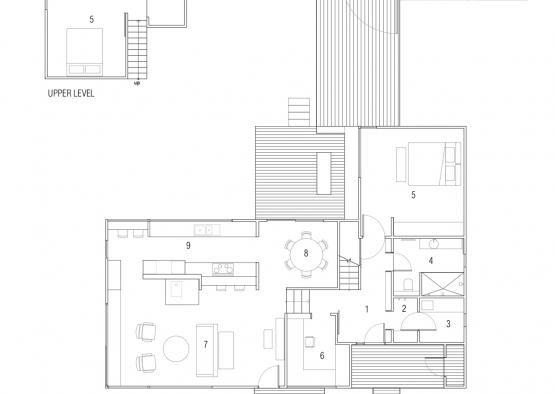 Image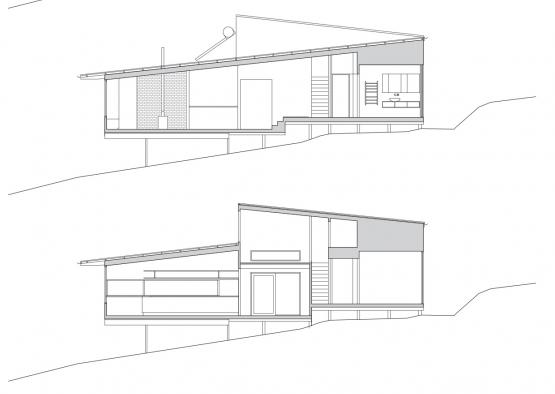 Image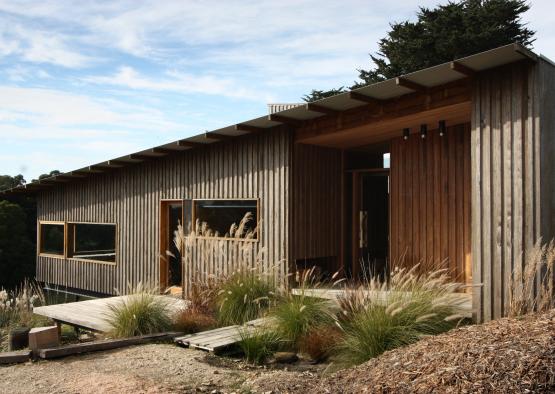 Image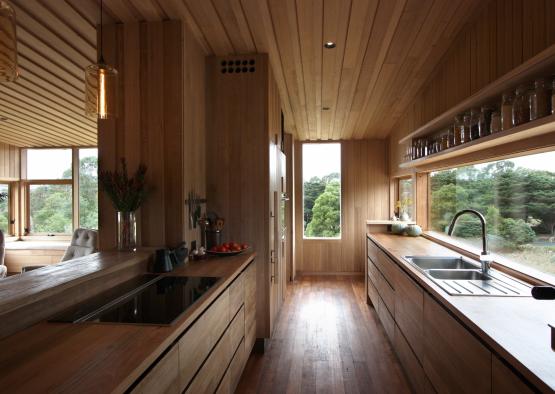 Image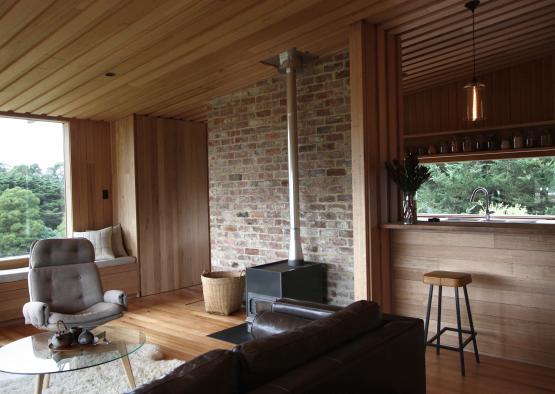 Image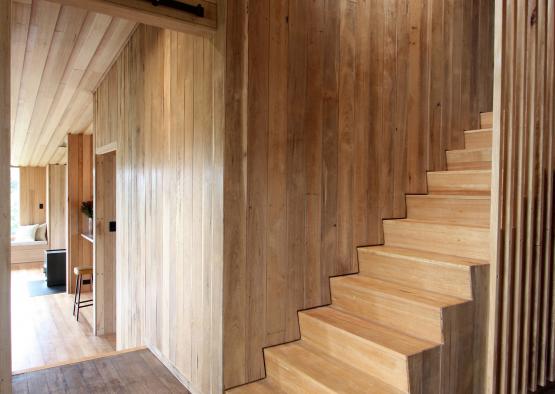 Image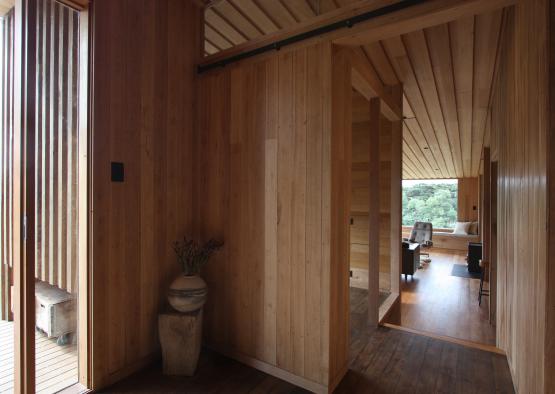 Image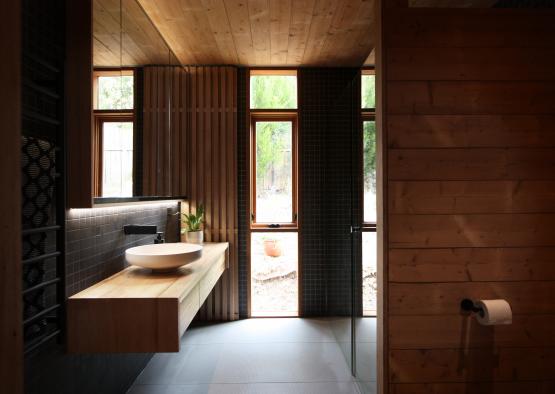 Image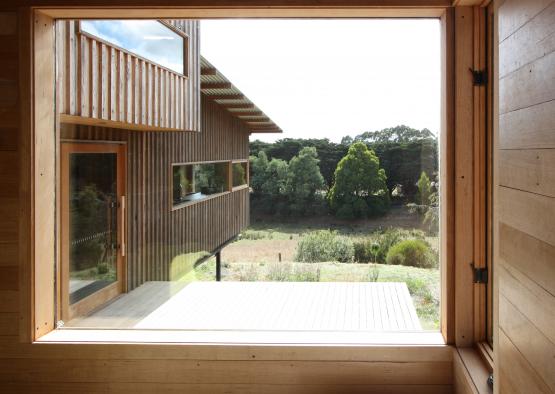 Image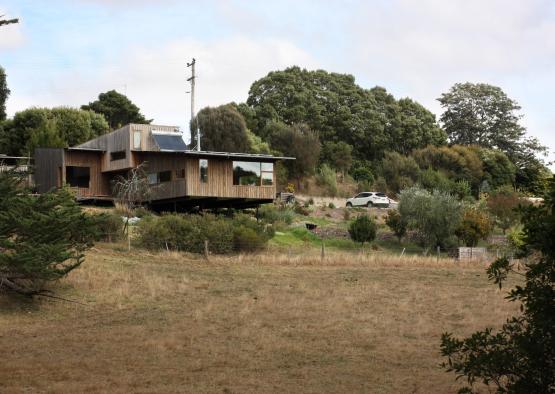 Image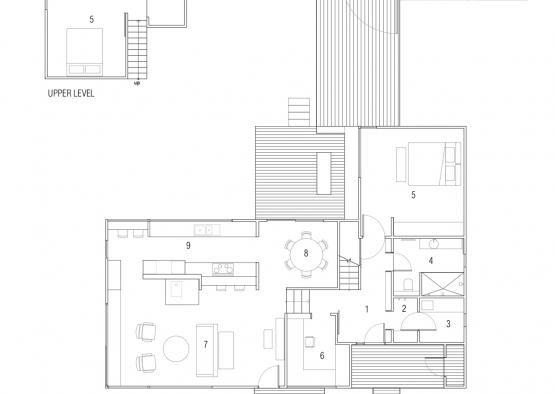 Image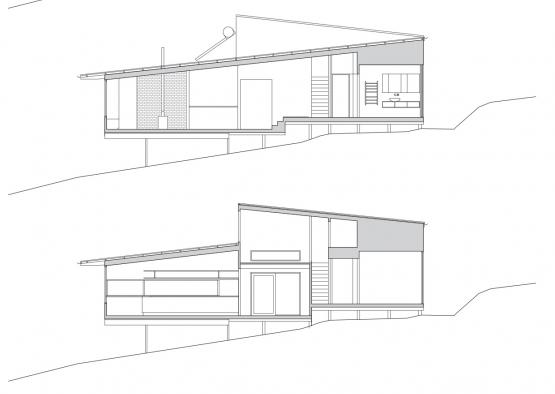 Overview
Set in Fish Creek, the Old Waratah House uses largely raw materials and organic textures to craft a low-lying and contextually sensitive home in the East Gippsland bushland. 
Structure
The Waratah House cantilevers boldly over the graduating landscape. The hovering form allows both minimal footprint on the natural landscape, and a bold visual statement. Using timber stumps instead of concrete lowered the embodied energy of the project, as well as minimising impact on the site. LVL bearers and joists were used to create the cantilever. The engineered timber provides increased structural potential over solid timber construction. The roof system was mainly LVL, with some solid timber, while the walls were pine studs. 
In the spirit of re-use, all timber was screw fixed or top nailed without glue to provide ease of deconstruction, and allow appropriate recycling of the resources used. 
Exterior
Silvertop ash was used to clad the house externally. The radial sawn profile was chosen for its exposed grain, and battens were used off the studs to allow for a vertical cladding board. Reclaimed, rusted corrugated iron from local sheds was used as a contrast to the elegantly redressed timber boards.
Bridget Crowe from 3Fold is trained in both architecture and horticulture, so landscaping was an important factor from the concept. A native garden spreads right around the property, filling every view with glimpses of greenery, and working towards the building's footprint being offset by rehabilitation. 
Interior
Almost the entire home is lined with reclaimed timber boards, salvaged from demolished homes. Reusing timber was an essential strategy in the sustainability process of the design. Overlapped Tasmanian oak boards cover the entire ceiling profile, creating a unity of palette, and a guiding path through the home. 
Yellow stringybark stairs are a feature of the entry way, with their smooth finish and light-yellow colour contrasting with rough sawn spotted gum vertical wall linings. 
FSC certified solid timber was used for joinery to complement the timber interior linings. 3Fold chose solid timber for the reliability of sustainability certification and ease of deconstruction.
A brick feature wall was placed behind the low emissions NZ made firebox to create a thermal mass for the living space.