A gallery and performance space contrasts stark concrete walls with contoured CLT ribs and warm timber finishes.
Project Name
Phoenix Central Park, Chippendale, by John Wardle Architects with Durbach Block Jaggers
Location
O'Connor Street
Chippendale NSW 2008
Australia
Photographer Details
Trevor Mein, Martin Mischkulnig
Image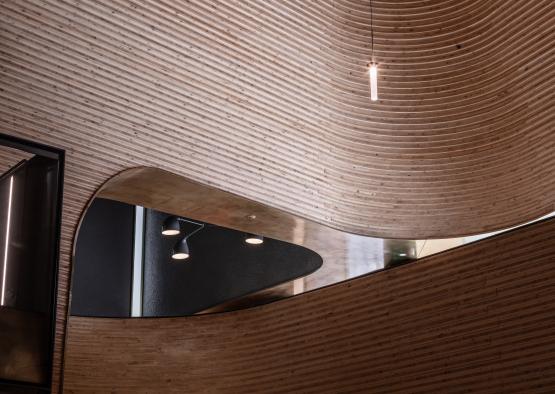 Image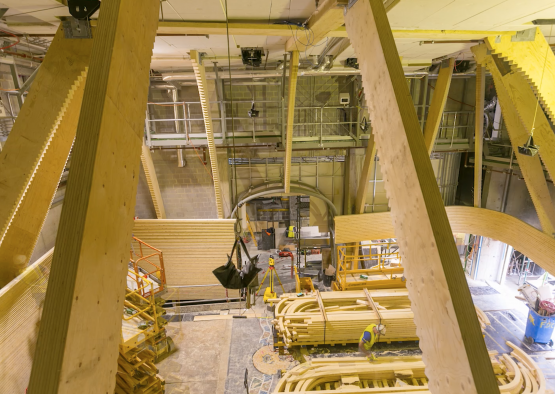 Image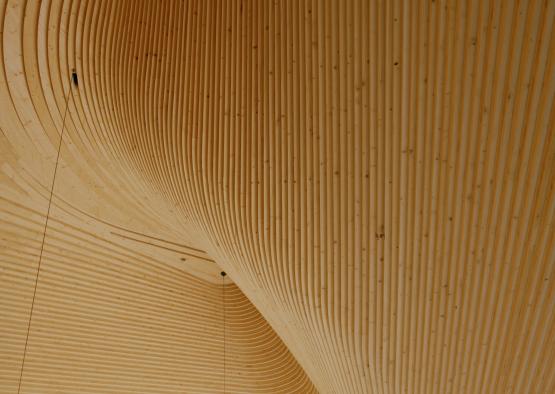 Image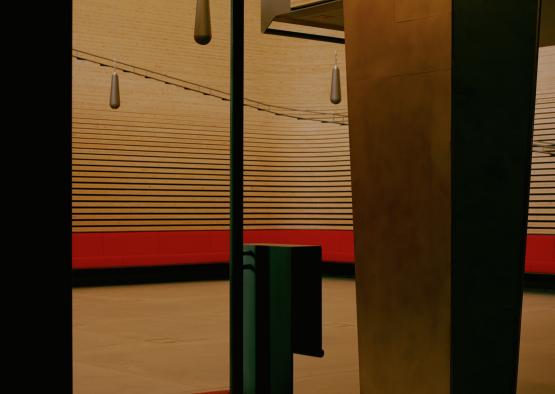 Image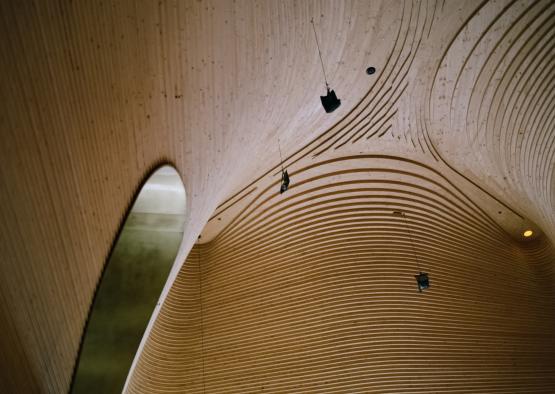 Image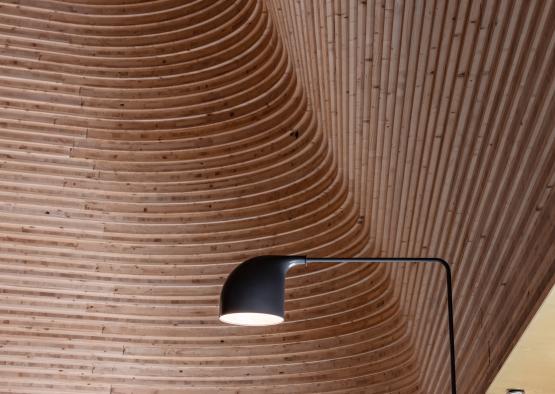 Image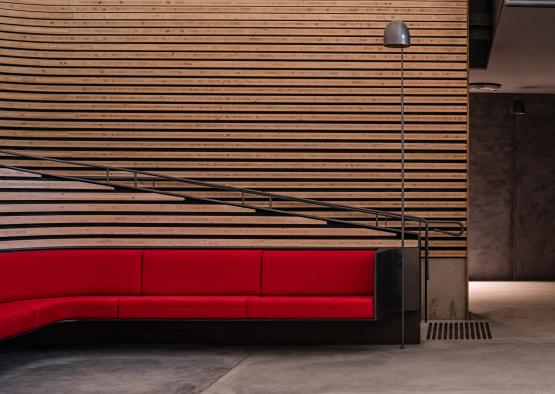 Image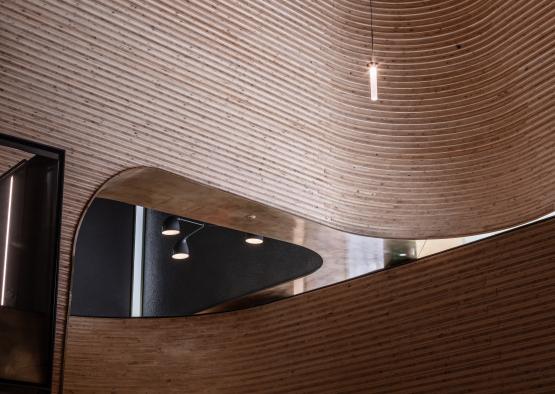 Image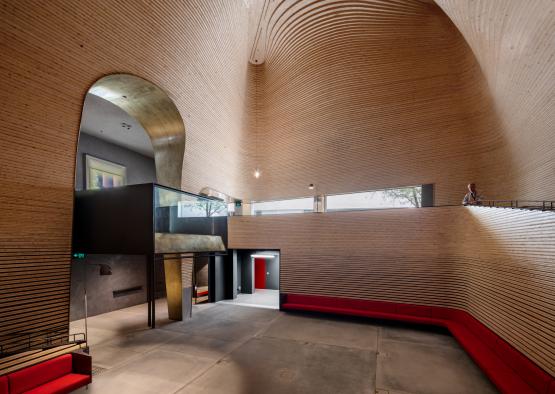 Image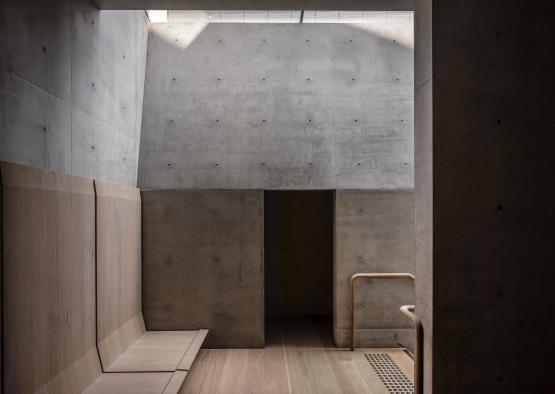 Image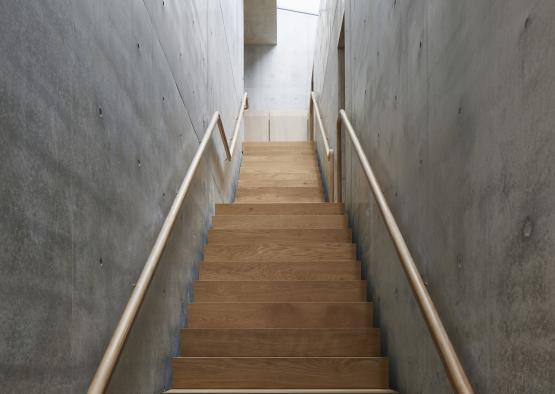 Image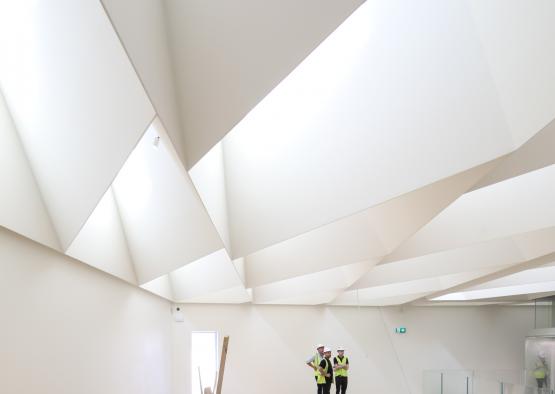 Image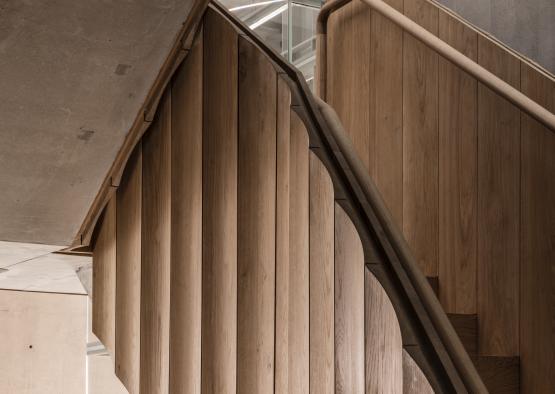 Image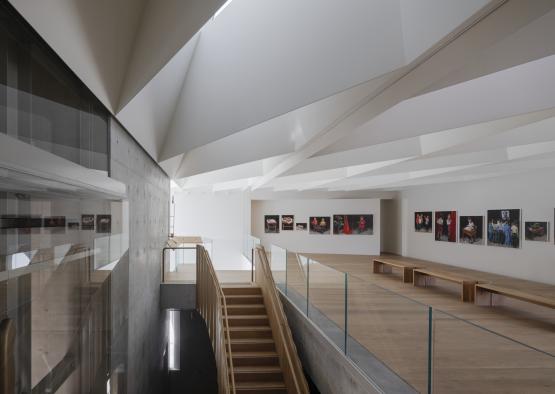 Image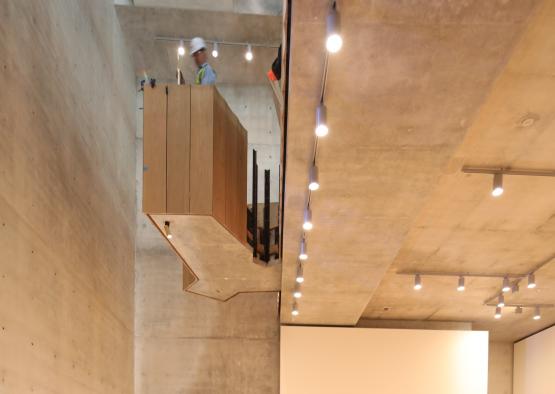 Image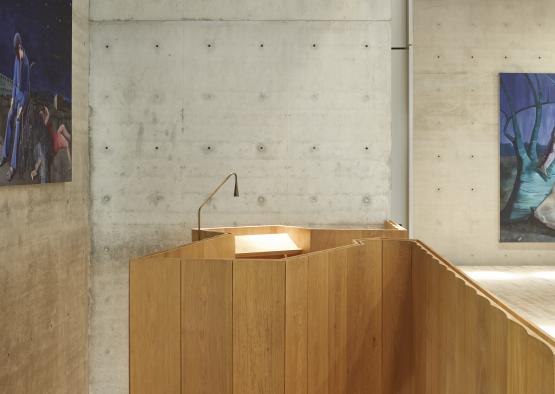 Image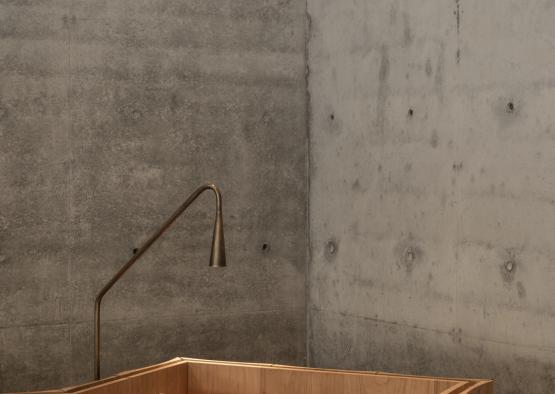 Image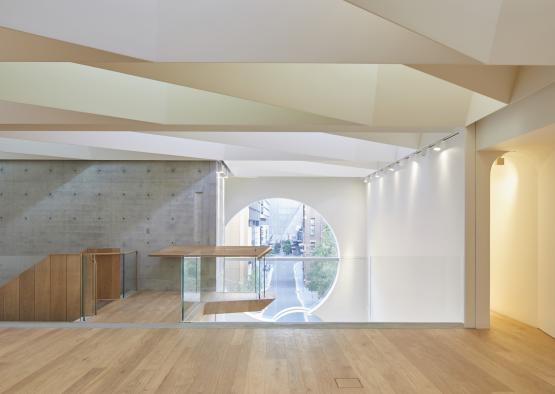 Image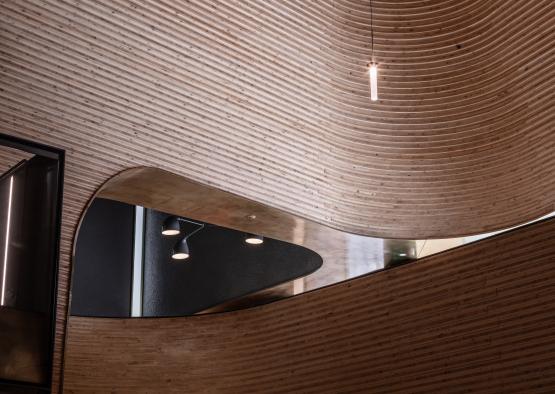 Image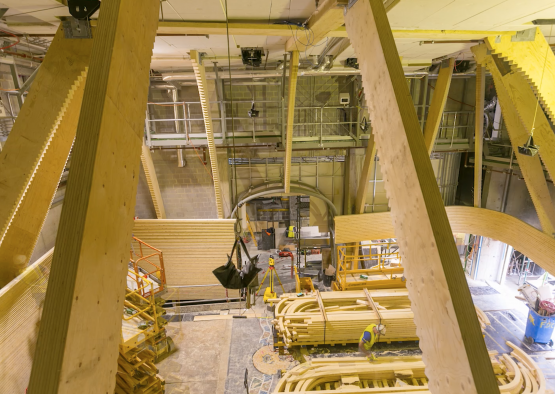 Image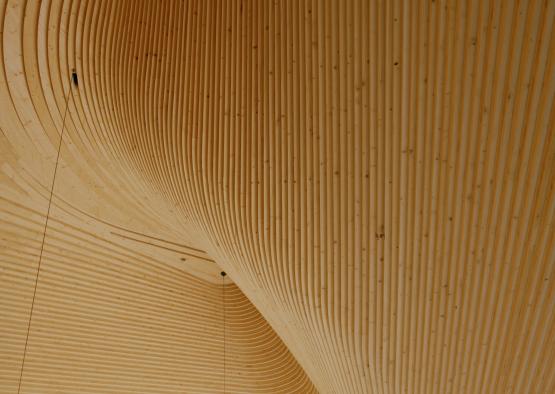 Image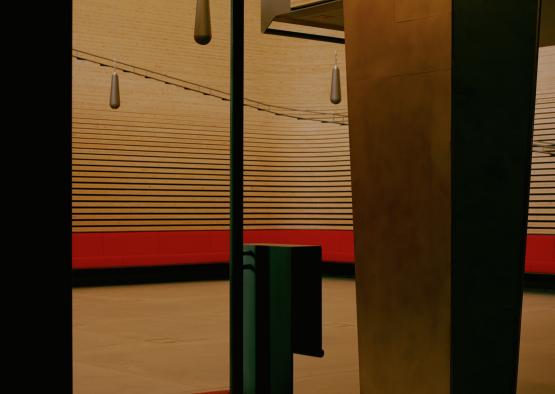 Image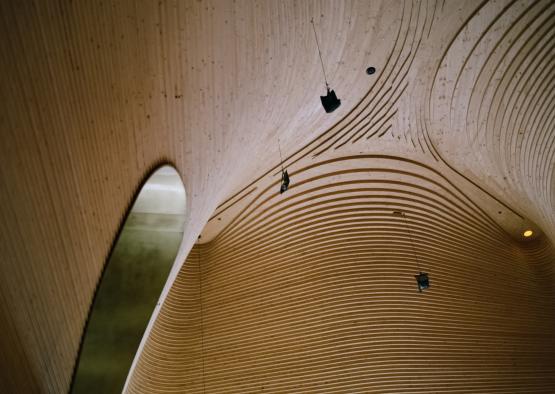 Image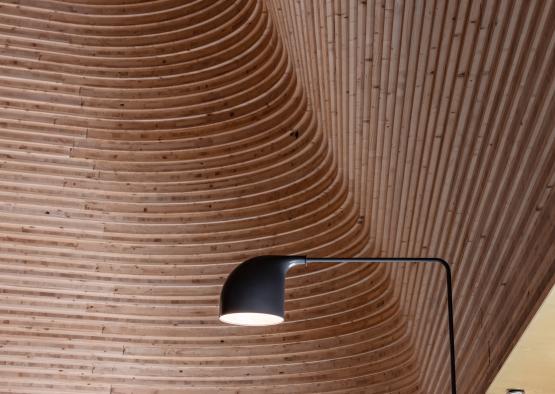 Image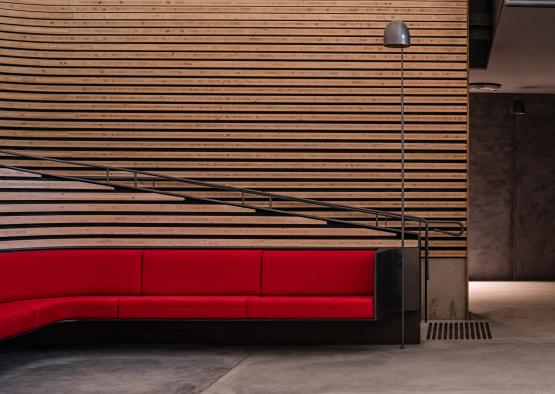 Image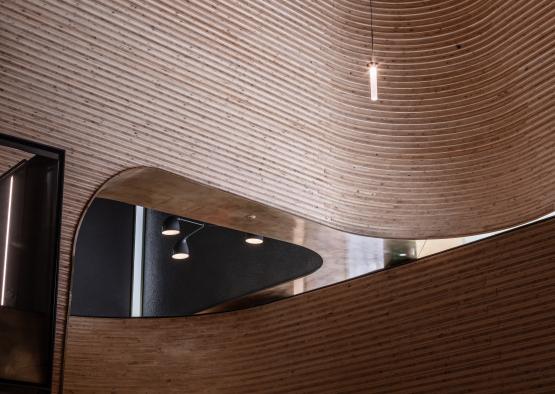 Image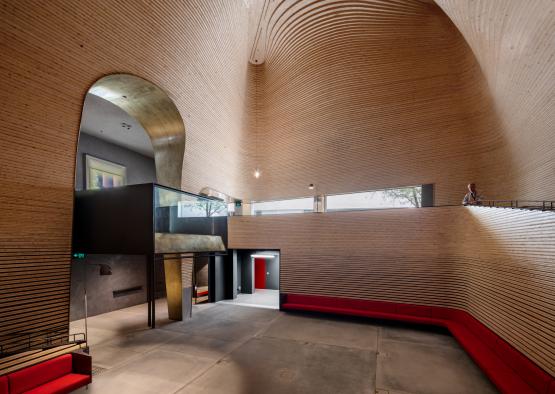 Image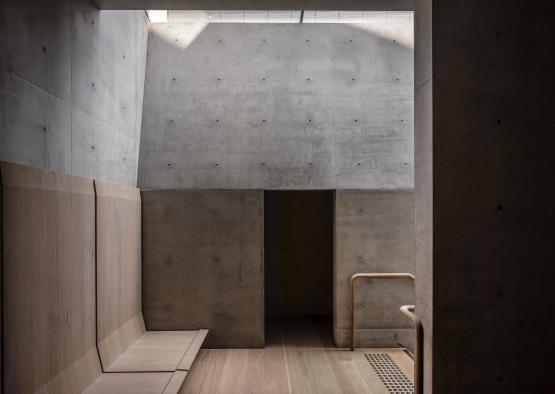 Image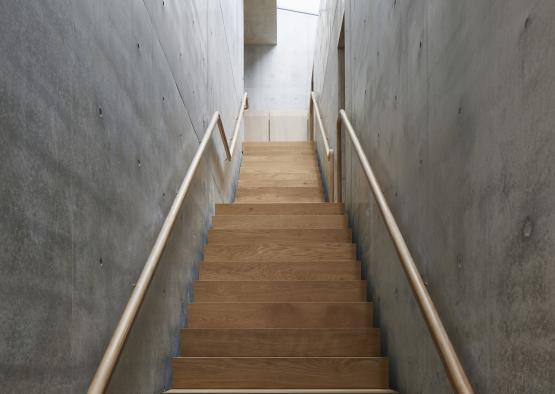 Image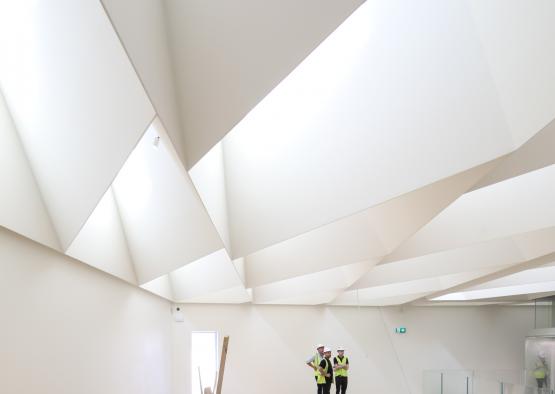 Image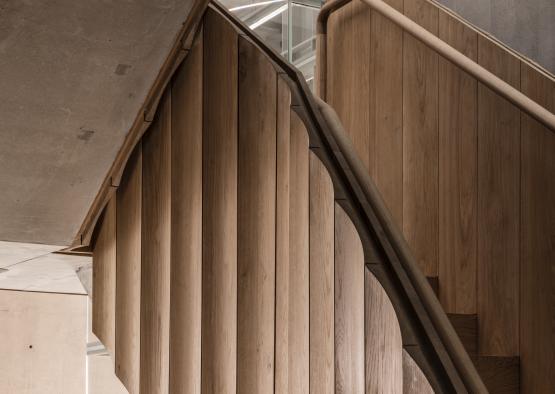 Image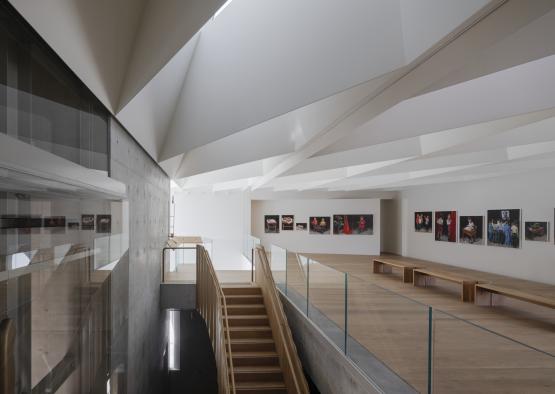 Image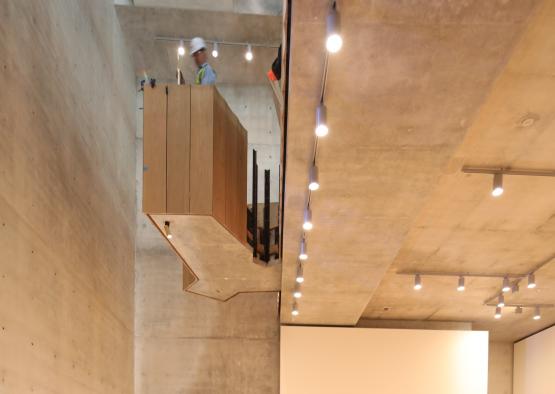 Image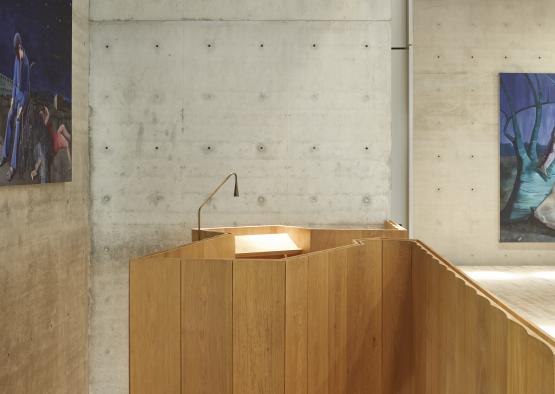 Image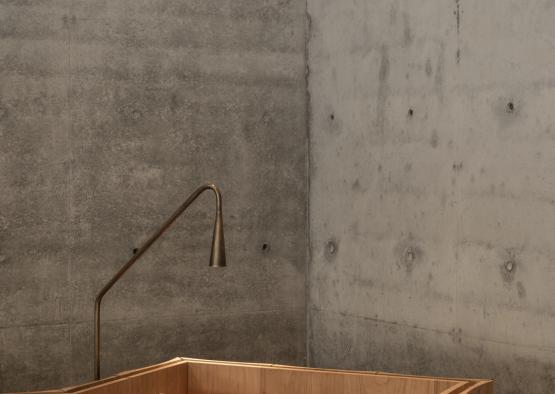 Image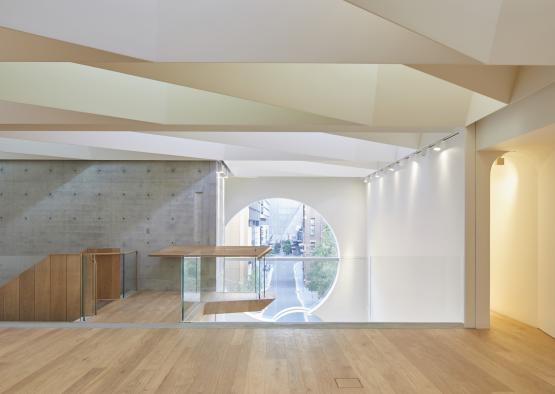 Overview
The gallery and performance space have been designed in collaboration with John Wardle Architects, who designed the exterior and structure, and Durback Block Jaggers creating the interior spaces.
Structure
The theatre is entirely lined with CLT, fabricated from digital templates in the factory, and assembled on site. The support system is compromised of glulam beams, that have been notched to allow the CLT ribs to fit seamlessly into the structure. The majority of the contours are concealed fixed.
The use of an "industrial" material enabled the necessary strength to span between structural supports. CLT is made from laminated studs of timber, oriented in a different direction each layer. Timber's main strength is in one direction, so this technique takes advantage of timbers strength in all directions, much like a sheet of plywood does. It is because of this that the large spans at Phoenix Central Park were capable with a small section of material.
The innovative use of the material took it from the computer's modelling program direct to the CNC cutting machinery, then on to site where, over about 8 weeks, the giant 3D jigsaw puzzle unfolded.
Interior
Timber was selected for its visual warmth, tactile nature, and acoustic value, the latter of which is of crucial importance in a performance space. 
Both spaces feature a restrained palette of materials internally. The gallery spaces are defined by cast insitu concrete shells, accented with various timber elements, brass and tiles. European Oak is used throughout to contribute consistency, warmth and gravity to the building. Timber is used on floors, stairs, selectively as scalloped balustrade panels and also on highly crafted display shelves and custom designed seating elements. The timber brilliantly offsets the coldness of the concrete to create both an austere and welcoming space. 
The performance space is almost entirely defined by the curving, stepped timber walls. The overwhelming sensation is that of a cave, with the CLT providing the feeling of a continuous carved material that has been hewn from a monolithic rock. It goes a long way to showing the diverse application of the emerging mass timber technology. 
A key component of the brief for this building was for it to be enduring, to last 100+ years. Materials were chosen that are natural and durable. The ambition in using solid timber floor boards throughout was to create a space that could be easily maintained over time. One that could handle the rigours of gallery life and age gracefully. Boards of four different widths have been used throughout the gallery spaces to provide an additional level of visual interest and detail. The seemingly random pattern is articulated by a 2mm expressed joint between the boards. The widest boards, 250mm and 200mm wide respectively, have been scaled up to suit the grand quality of the gallery spaces.
A variety of timber panels made from the same European oak as the floor have been used throughout the gallery spaces. A series of sculptural balcony elements overlook the main gallery spaces, creating moments for contemplation and visual connection. A bespoke balustrade system was developed for these elements, comprised of solid timber scalloped and flat panels.
A dramatic stair clad in the same balustrade system hovers within the multi-level void to join the gallery's upper two levels. Other solid timber panels are carefully sculpted for the display of art objects.