A segmented timber pavilion that supports community recovery, with stories of resilience etched into the architectural form.
Project Name
Phoenix Pavilion by Griffith University
Location
1069 Binna Burra Rd
Beechmont QLD 4211
Australia
Photographer Details
Karine Dupre, Michael Adams, Guy Castley
Image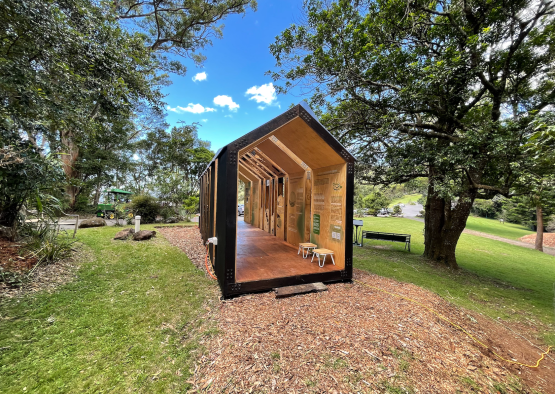 Image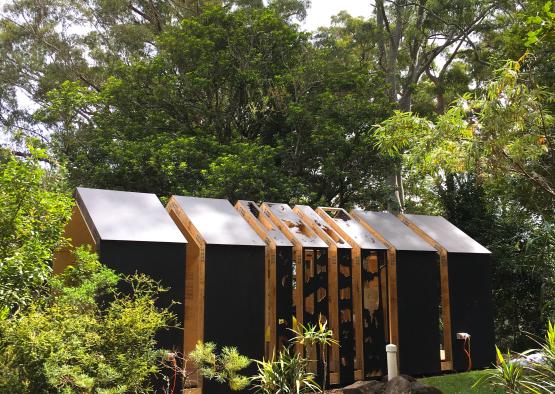 Image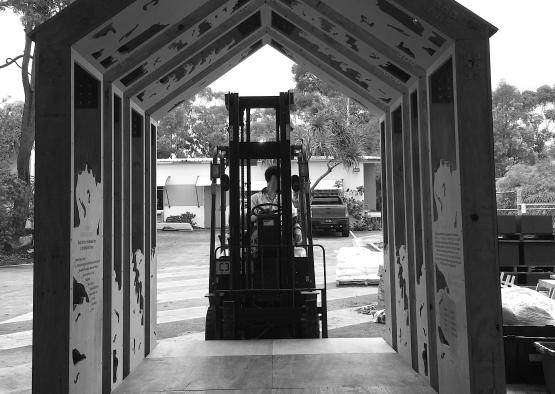 Image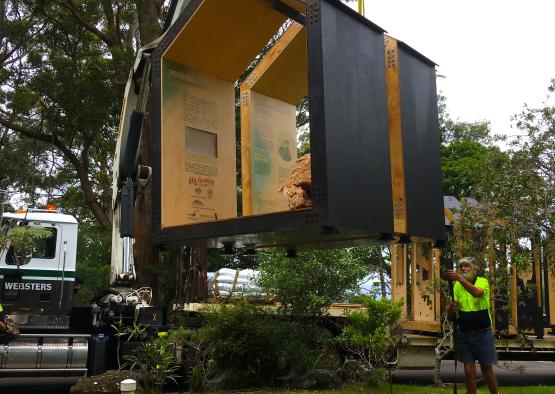 Image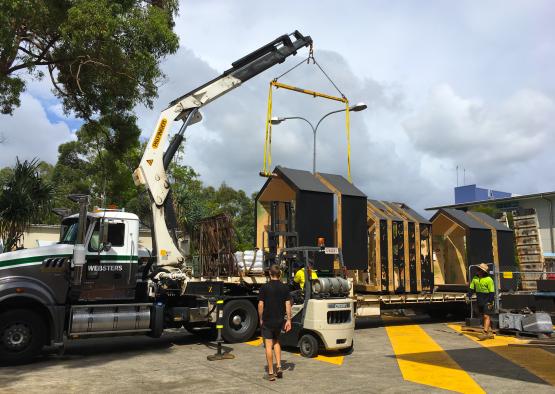 Image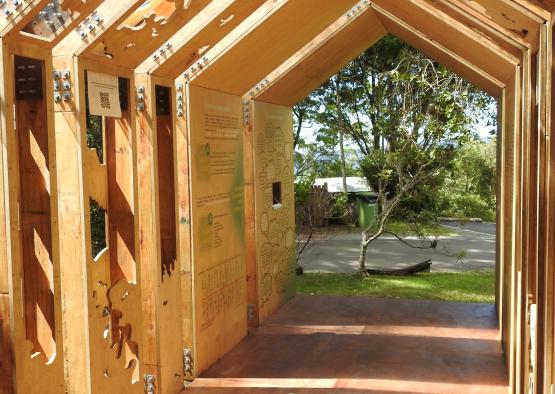 Image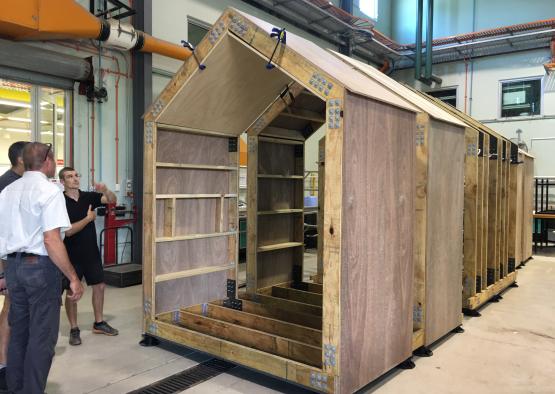 Image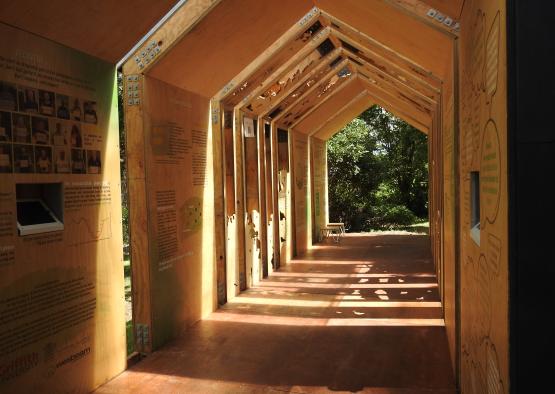 Image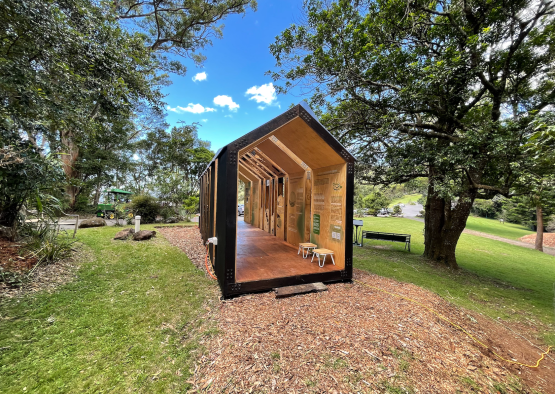 Image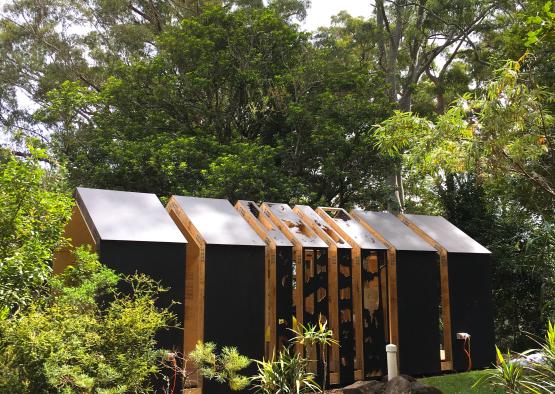 Image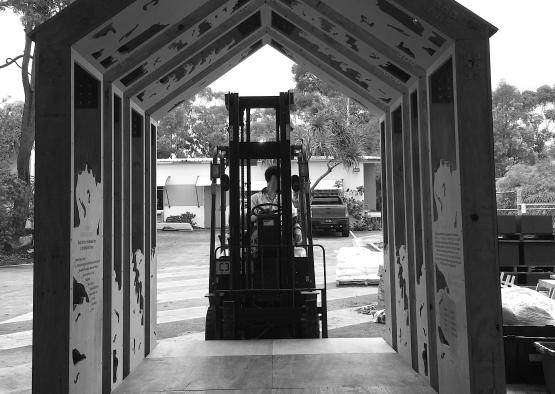 Image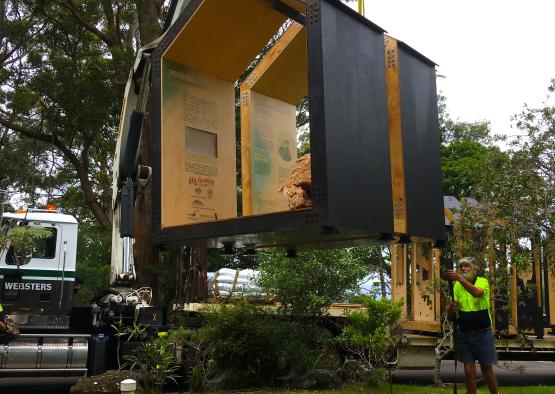 Image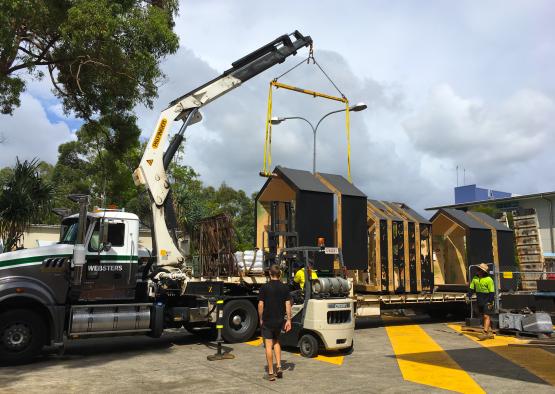 Image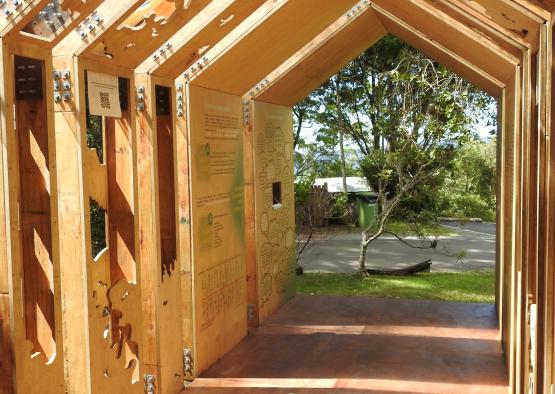 Image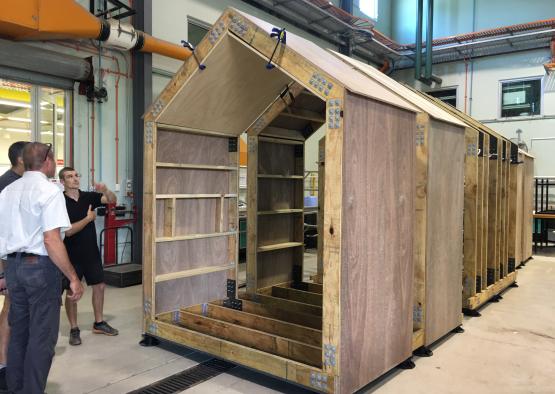 Image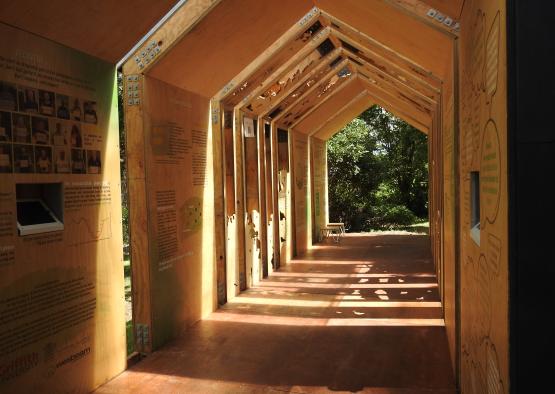 Overview
After the 2019-2020 bushfires burned down the iconic Binna Burra Lodge, eleven homes, and large areas of the Gondwana World Heritage rainforests in Queensland, it was important that the experience of those affected was documented to memorialise the tragedy.
Structure
The structure consists of a simple timber joist and bearers construction methodology. Engineered laminated veneer lumber (LVL) was used as the structural members. LVL can be thought of as a plywood beam, compromising thin veneers of timber, often utilising otherwise unusable offcuts, to create a high strength composite. LVL is usually clad, but can be specified in appearance grade.
Steel plates are used to connect the LVL members to create a portal frame, which uses the rigidity of the joints to avoid the need for internal bracing. Plywood sheathing is used to brace the portal frames laterally, and is fixed to timber battens.
The structure was prefabricated in the Griffith University Engineering Laboratory. Despite appearing as eight individual elements, the segments consist of three modules. The modules are easily transported on the back of a truck, allowing the pavilion to tour. A ballast in the floor, along with simple steel footings, ensure maximum durability and stability as it is transported.
Exterior
The form of the pavilion references the houses that were lost during the devastation of the fires. The archetypal 'house' shape is deconstructed and conveyed as a series of silhouettes. The black exteriors reinforce the notion of shadow, reminding visitors of the destruction of the fire, and the houses that were.
Interior
Internally, the golden plywood hues offer a welcoming presence, representing the resilient core of the community. 
The middle section of the pavilion is laser-cut by a CNC machine with the shape of trees, expressing the incredible regeneration process that nature embarks on after a fire. The intricate shapes allow a filtered light to enter the space, creating different tree like patterns in the interior throughout the day.