By using environmentally friendly, thermally modified timber cladding, this hotel reflects the distinctive flora of its remote natural setting.
Project Name
Sandstone Point Hotel
Image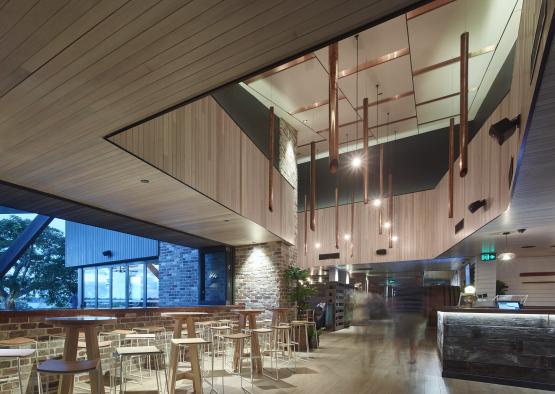 Image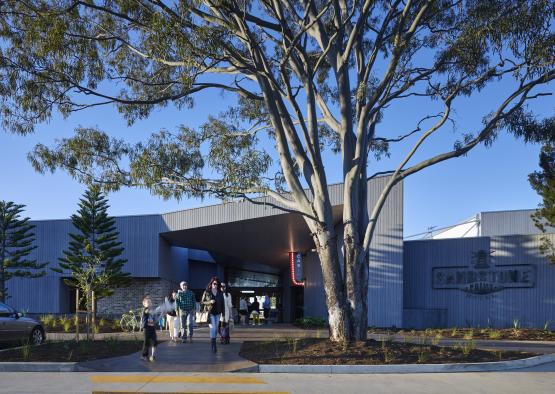 Image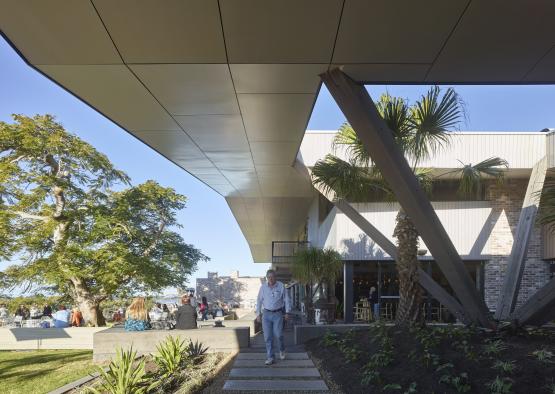 Image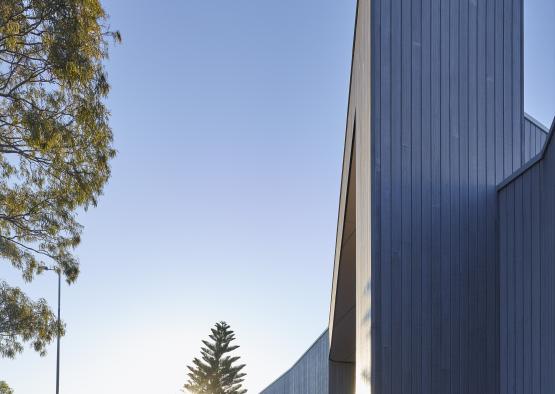 Image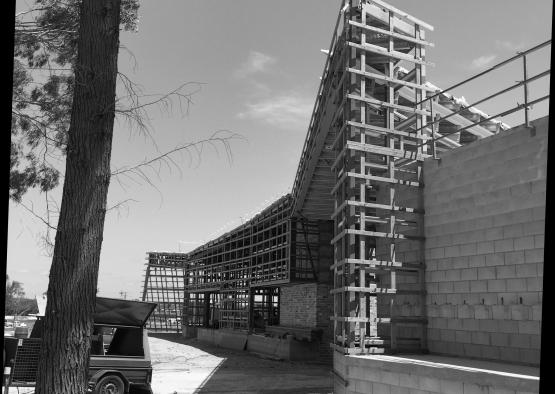 Image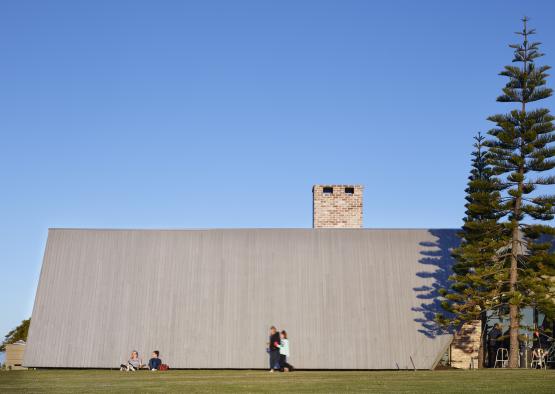 Image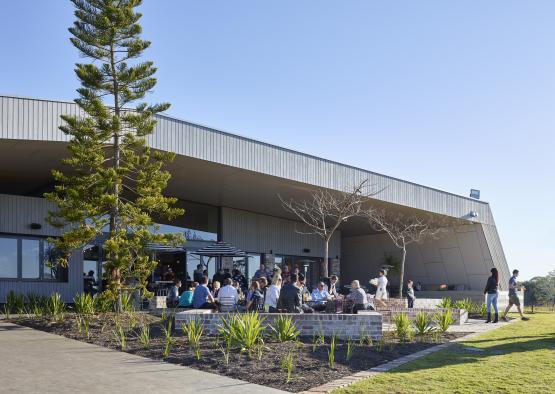 Image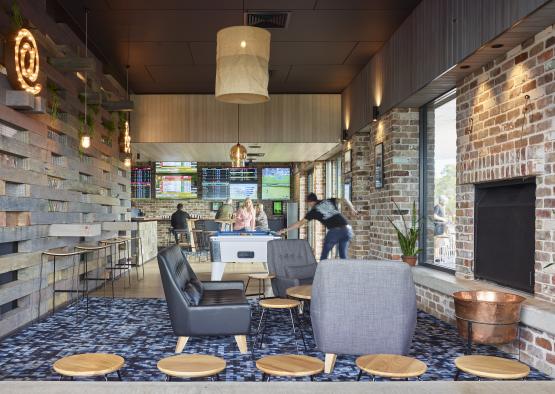 Image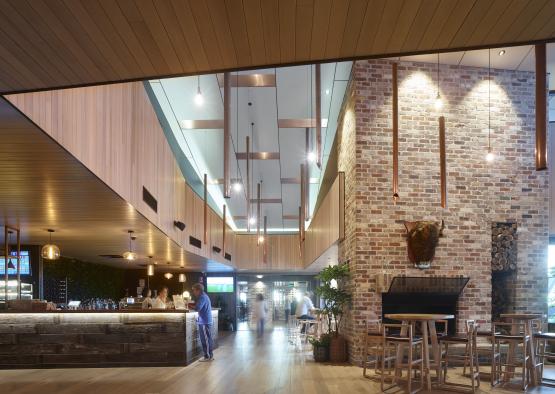 Image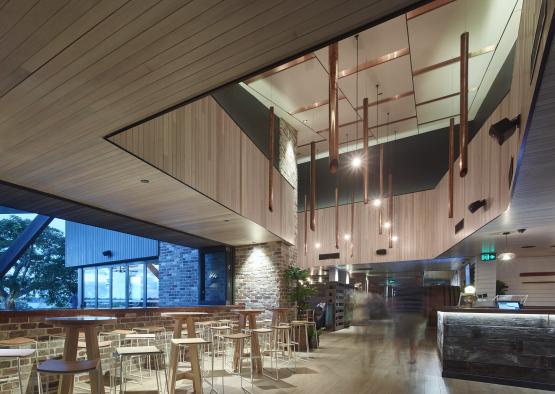 Image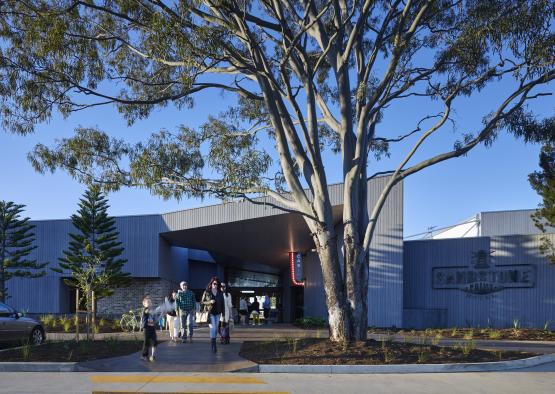 Image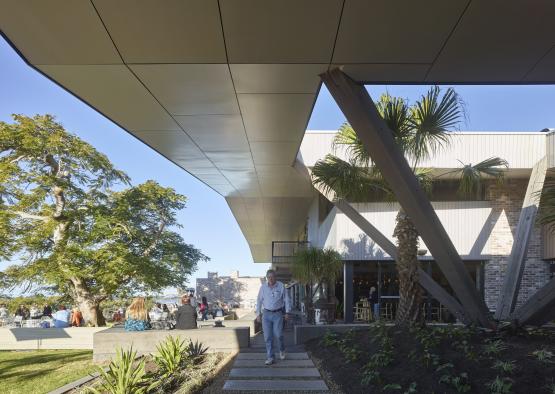 Image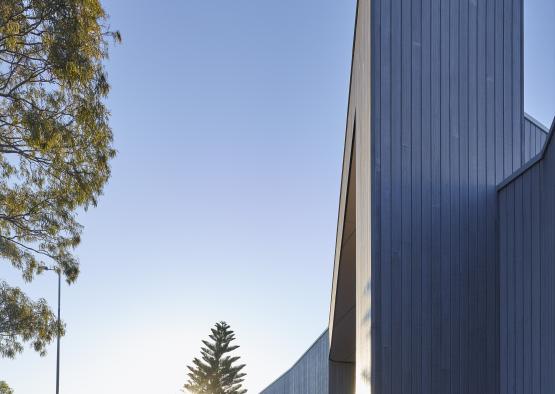 Image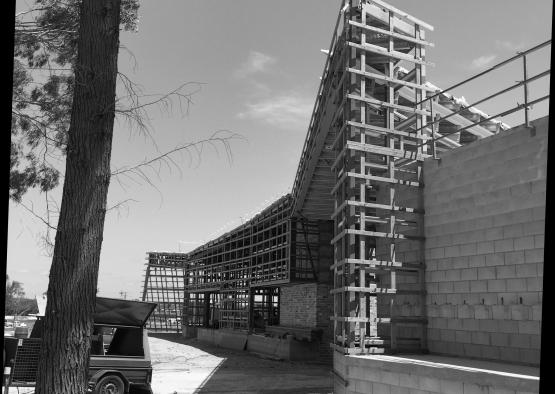 Image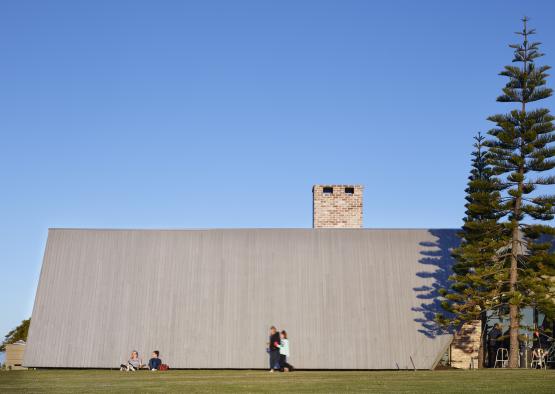 Image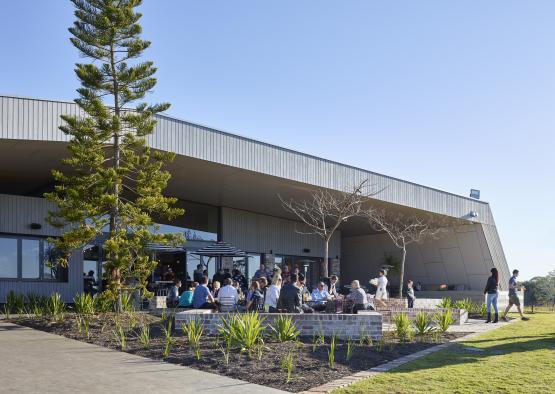 Image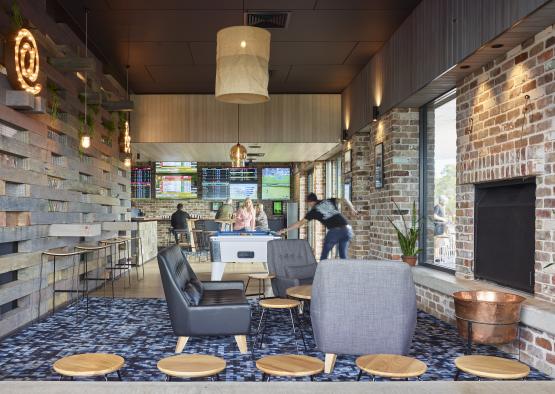 Image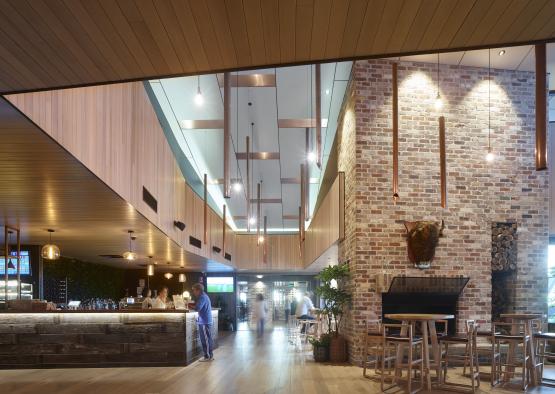 Overview
Sandstone Point Hotel is located one hour north of Brisbane on a large 16ha parcel of uninhabited land that commands a broad 300m water frontage.
West of the spine is the Public Bar and Retail Bottle Shop and to the East is the Bistro, main dining areas, and back of house areas while upstairs is a function room achieving dramatic elevated water views. A basement function room is located adjacent to the underground services area.
With such a remote and natural setting, timber seemed the most appropriate choice for the sweeping external forms cladding. An environmentally friendly, thermally modified softwood timber cladding was chosen for its inherent ability to gracefully weather in the local conditions. In addition, the timber would retain its inherent shape while achieving a silvery patina imitating the pine trees and flora so distinctive in the local context.
Timber was also chosen for its humble and honest appearance allowing it to work seamlessly with other raw materials used on the building such as recycled bricks, raw sheet metal and concrete.
Structure
There were only two existing built forms on the site, one was a 50m long jetty and the other a disused weathered boat shed located on the water's edge. The site has a gradual fall towards the water so the building was positioned 150m to the South away from the water's edge to maximize the views over the water and towards Bribie Island to the north. The spine of the building is orientated on the jetty's North‐South axis connecting building to site.
Elements Vulcan+ was chosen for the cladding material. It is created from thermally modified clears grade FSC certified New Zealand Radiata pine. A fine sawn face allows a depth of grain, and optimal coating performance. This timber has enhanced stability, reduced resin content, a reduced equilibrium moisture content (around 7%) with excellent stability, 20% better thermal properties and approximately 50% less swelling and shrinkage.
Protector Oil was used for the coating. It is premium exterior wood oil made up of natural plant oils like Tung oil, Pine oil, Eucalyptus oil and natural waxes. Natural tones are created using earth oxide pigments.
After being H3 treated with a Protim organic preservation system it becomes a Durability Class 1 cladding, providing a 30 year expected service life in above ground applications. As an added advantage, thermal insulation properties are improved by around 20%.
Exterior
Timber cladding was chosen for a number of reasons but primarily for its patina qualities and for its sustainable properties in particular how it acts as a natural insulating material, to create a natural barrier to heat and cold. Lightweight timber cladding can minimise non-renewable energy use and maximise comfort.
Timber also provides warm and textural qualities that enable it to enhance a buildings appearance within its natural setting with the benefit of low maintenance and greater durability. The coastal location makes the choice of timber well suited for its ability to withstand harsh conditions.
Interior
Internally timber was also chosen for its beautiful tactile quality which is ideal for joinery and screening elements. It is also a very flexible in its use when combined with other natural materials such as concrete, raw mild steel and recycled brickwork.
Interiors for hospitality fitouts generally have to endure the knocks of heavy customer use so timber makes a versatile robust substitution for traditional plasterboard. This reduces owners need for continuous ongoing maintenance which is common for the industry.