A black timber clad, rambling modern home weaves its way through its Scotland Island forest setting in Northern Sydney.
Project Name
Scotland Island House, Sydney, by Sam Crawford Architects
Location
Scotland Island NSW 2105
Australia
Photographer Details
Simon Whitbread
Image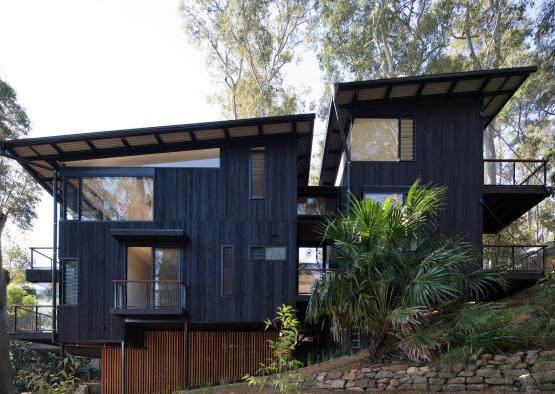 Image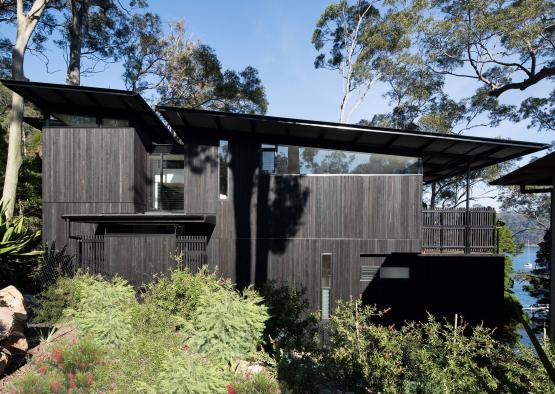 Image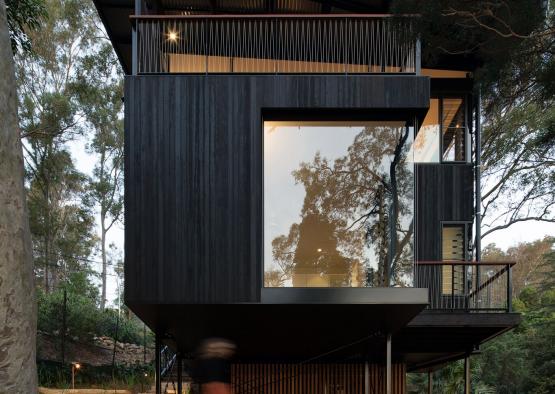 Image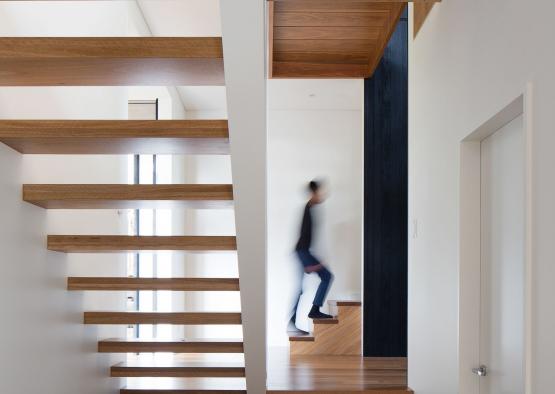 Image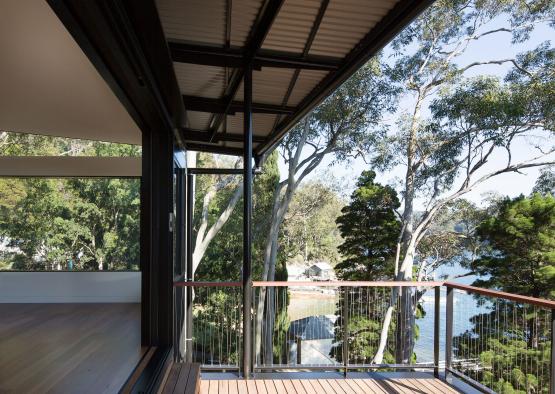 Image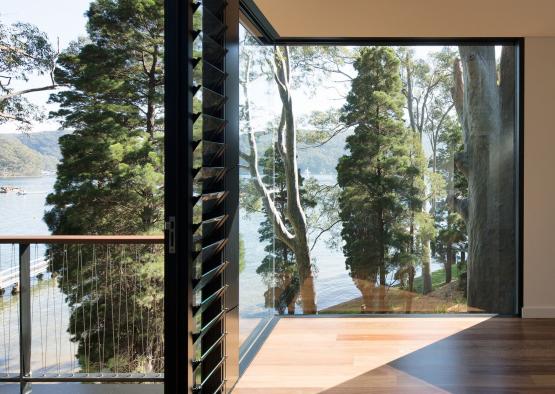 Image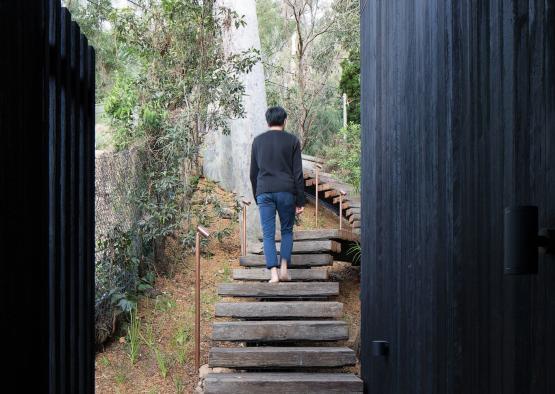 Image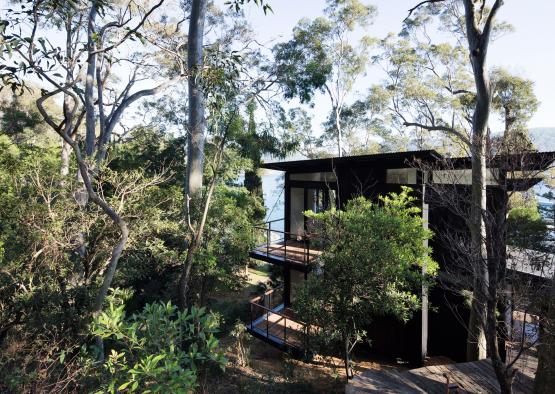 Image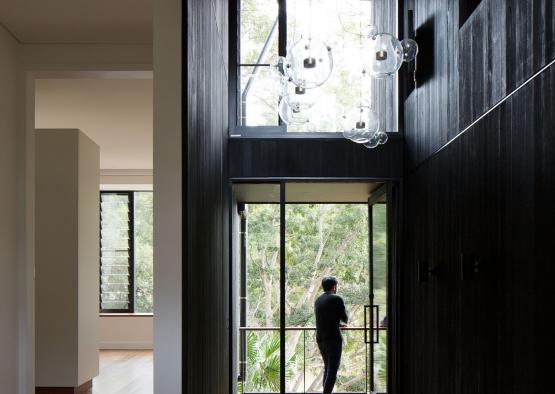 Image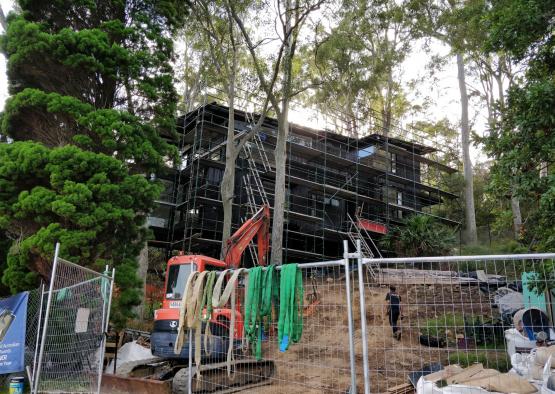 Image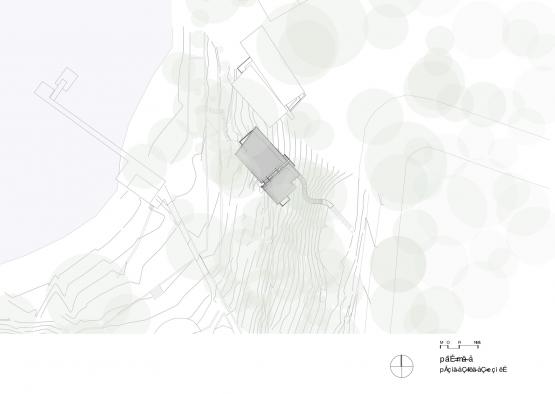 Image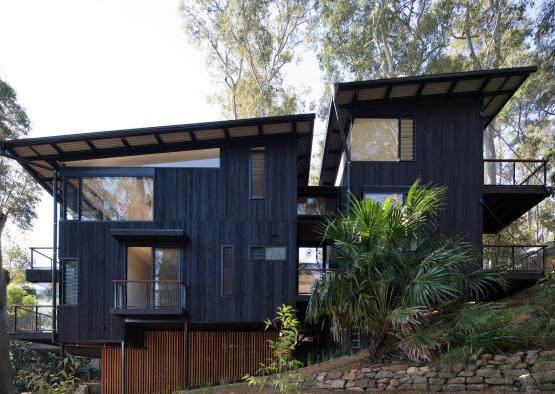 Image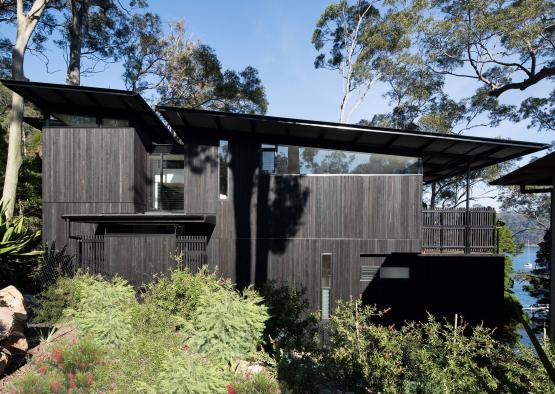 Image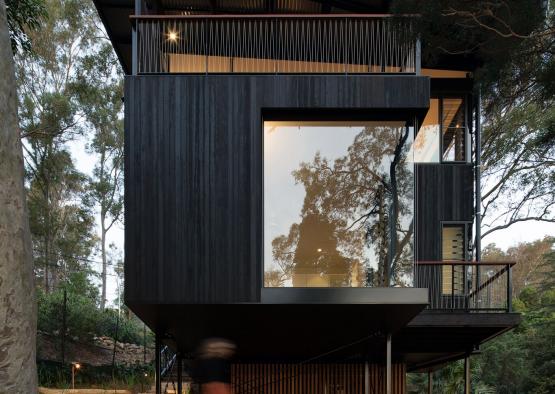 Image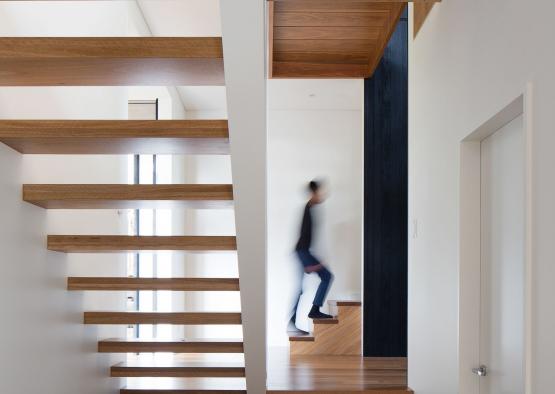 Image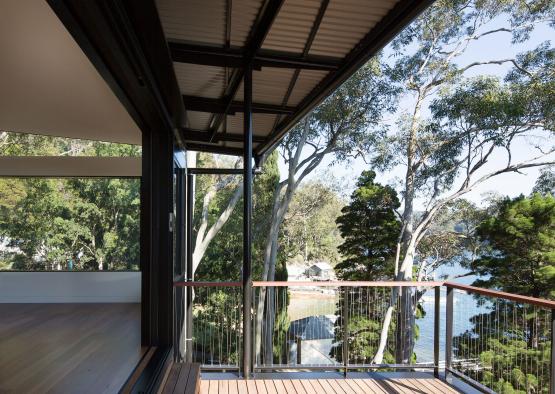 Image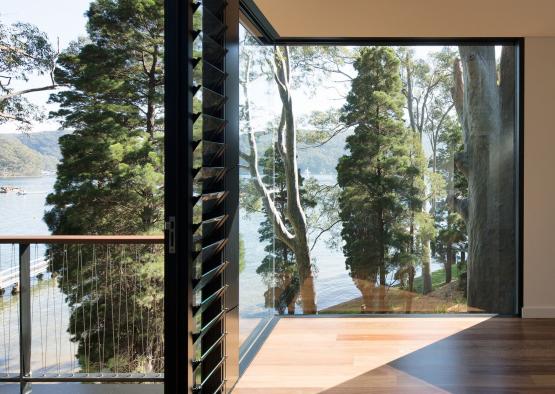 Image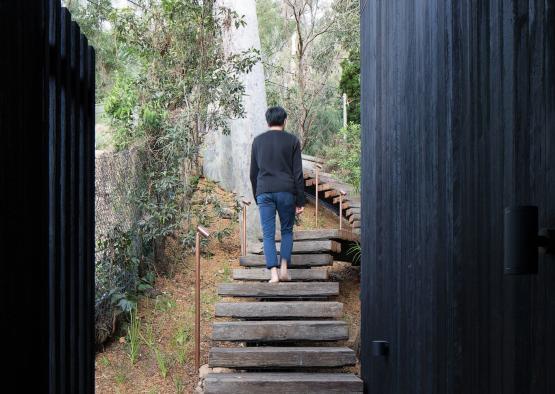 Image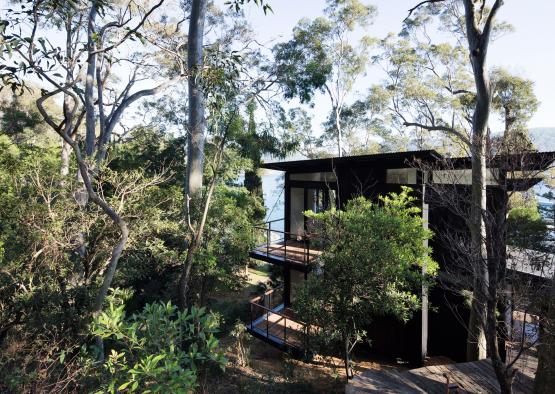 Image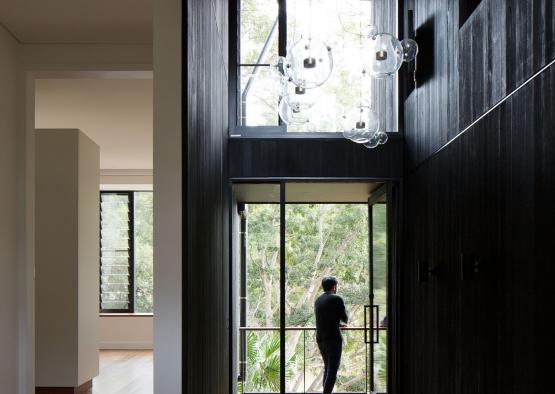 Image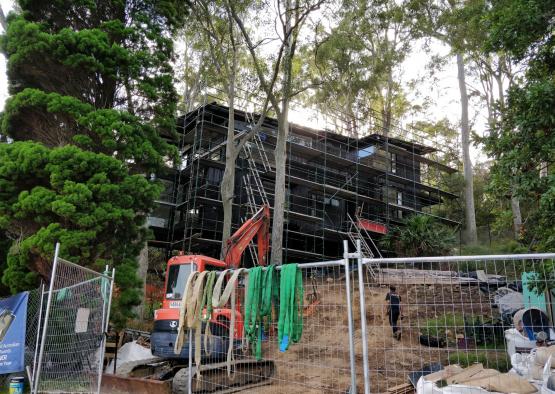 Image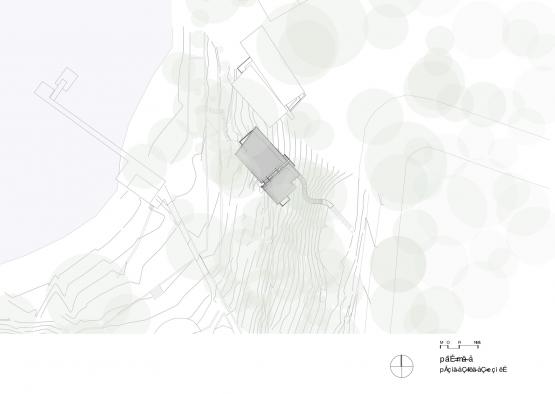 Overview
The Scotland Island House sits upon a steep, densely wooded, north-westerly facing site in Sydney, overlooking Pittwater and the Kuring-gai Chase National Park.
Structure
A mixture of hardwood and engineered timber has been used for the floor system, with engineered LVL used for the main house structure, and spotted gum hardwood used for decking joists. Spotted Gum has excellent exterior use properties, being highly durable, and having great fire retardant properties. 
The LVL was bugle screwed together where possible, to allow for re use if the house is ever demolished. Screwing, rather than nailing ensures a much easier dissassembly process. 
Exterior
Recycled Jarrah hardwood, which had been salvaged from a prior building was used for the cladding. 88mm wide x 19mm thick and 68mm wide x 19mm thick vertical timber boards were used, with a tongue & groove profile and secret fixings.
The timber was then charred using the traditional Japanese 'Shou Sugi Ban' technique, which traditionally uses Japanese cedar. The technique eliminates the need for external finishing of the timber, as the charring leaves a UV and rot resistant char layer. Natural oil can be applied after a very light sanding if desired.  
Recycled timber was chosen for its durability, sustainability, and appearance. It reduces the need for virgin timber, increases carbon storage, and significantly decreases overall greenhouse gas emissions through transportation. The unique location of the site (Scotland Island is only accessible by boat) meant that a lightweight cladding system, such as timber, was a natural choice.
Interior
Internally, spotted gum is used in the engineered flooring, and as veneer in the kitchen and bathroom joinery. 
The interior space greatly juxtaposes with the rough nature of the charred cladding. White walls, high grade spotted gum veneer joinery, and glossy polished gum floor boards producing a sophisticated interior palette. Generous openings provide extensive views throughout the incredible location, with forest greenery seeping into every nook of the home.