A studio and workshop for timber fabricators 'Sculptform' presents some beautiful and unusual displays of the versatility and malleability of timber.
Project Name
Sculptform Studio by Woods Bagot
Location
50 Queen Street
Melbourne VIC 3000
Australia
Photographer Details
Peter Bennetts
Image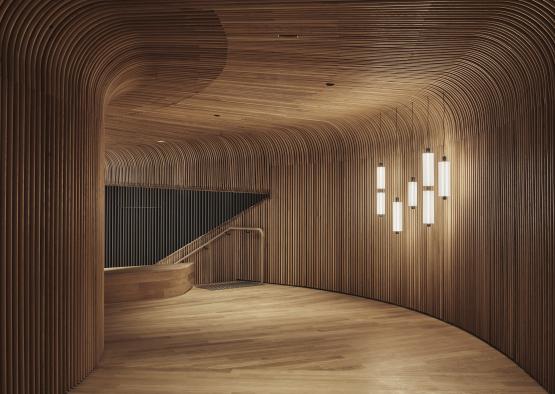 Image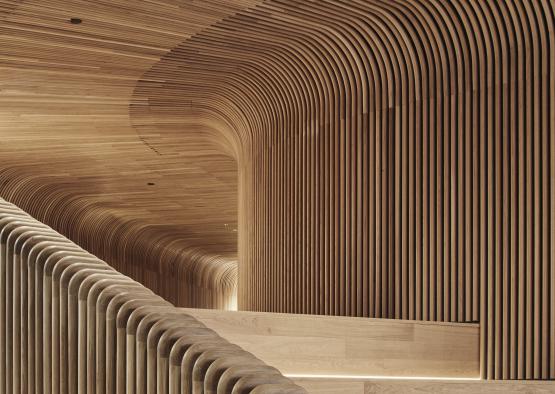 Image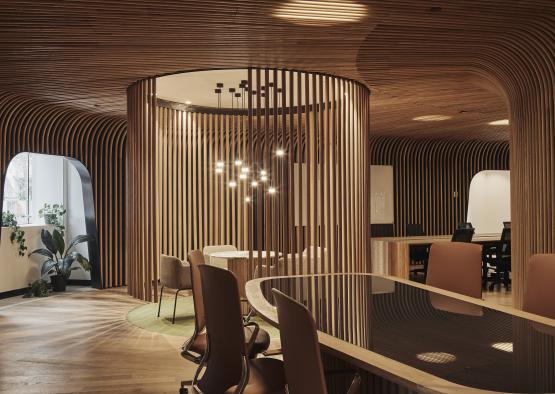 Image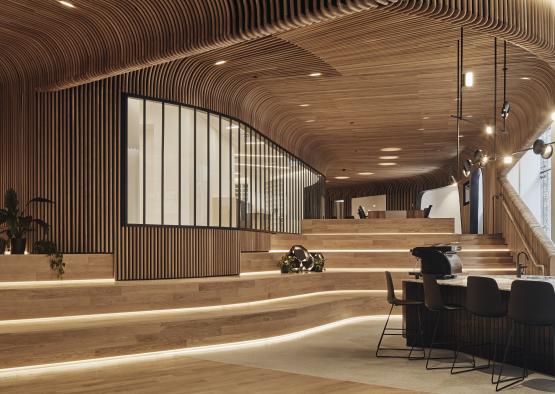 Image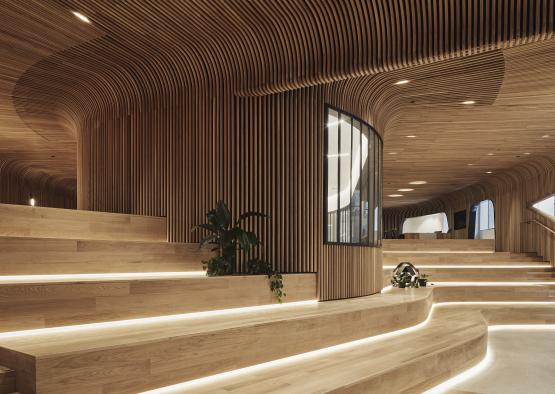 Image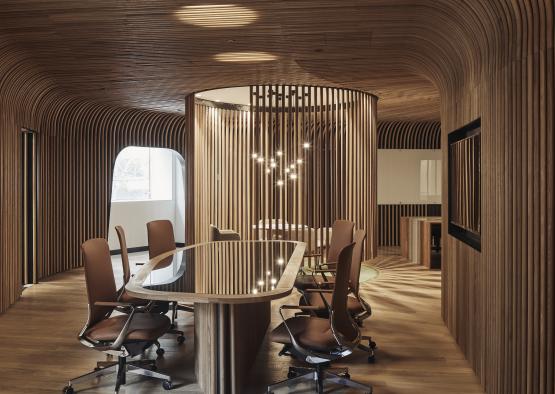 Image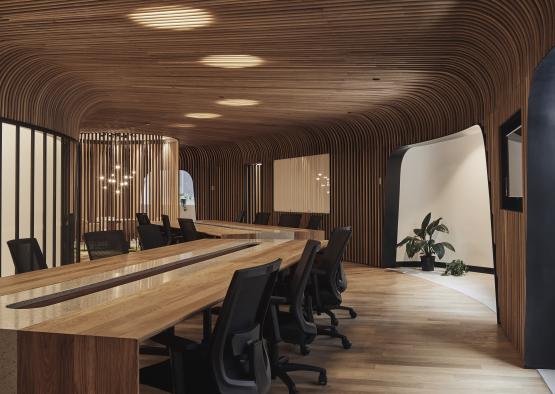 Image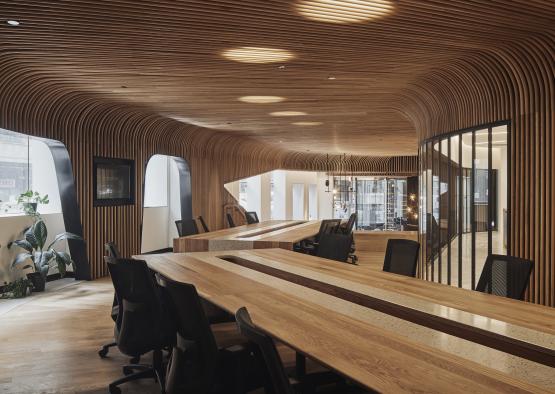 Image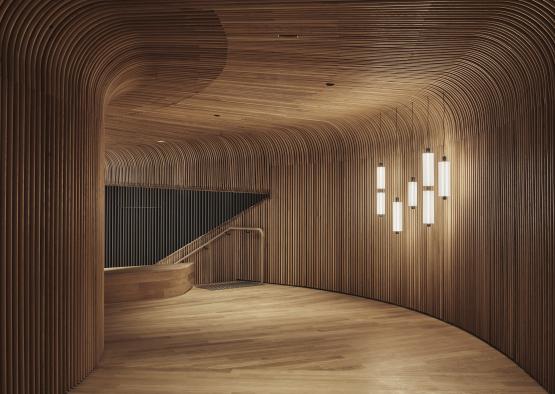 Image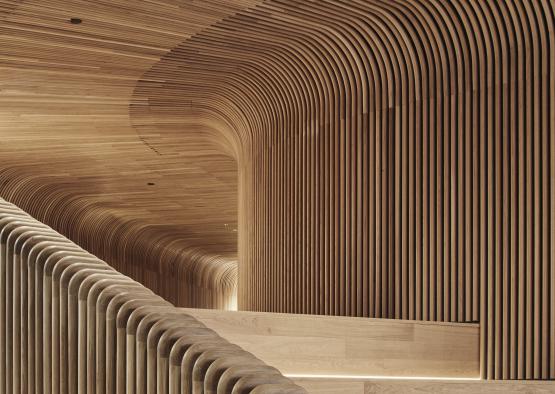 Image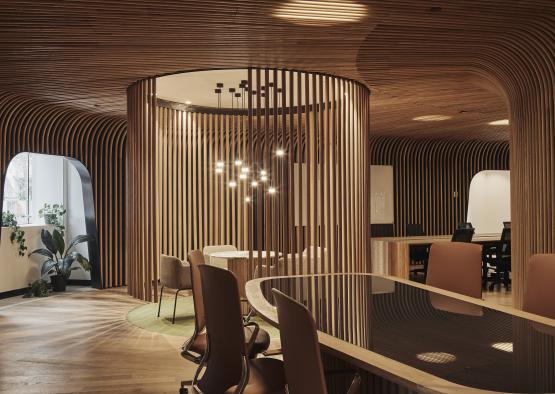 Image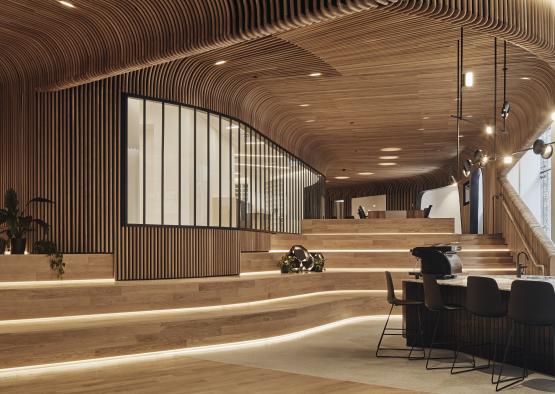 Image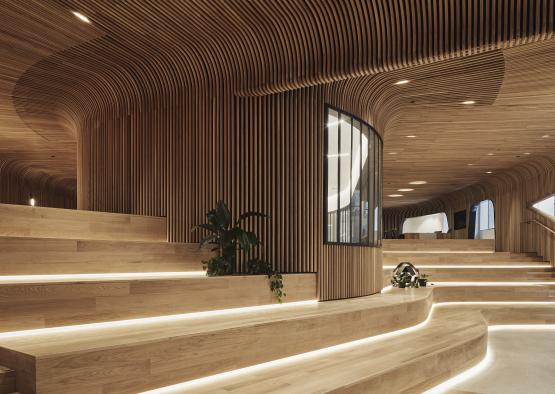 Image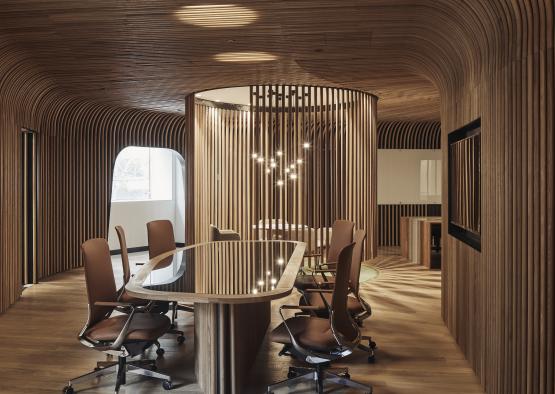 Image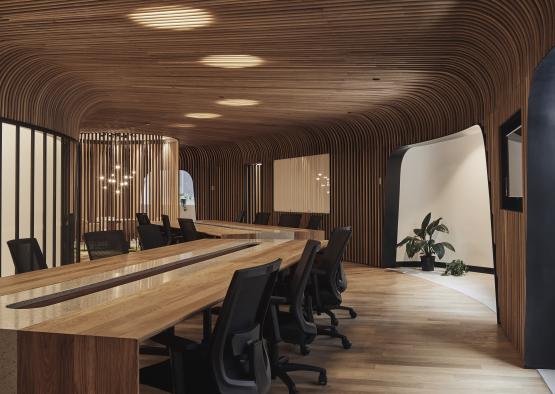 Image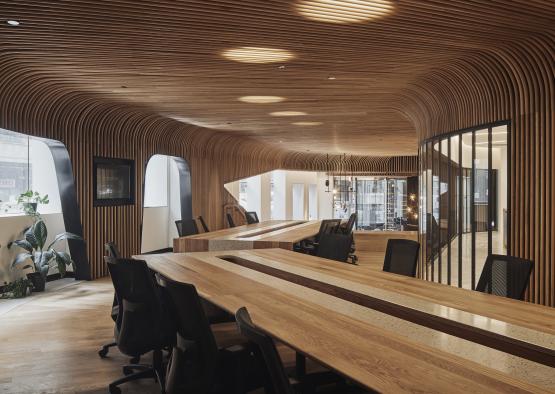 Overview
The client and fabricator for the project was Sculptform, who will use the building as a studio, workshop and event space. The use of timber showcases the breadth of design possibilities their timber offers to the Melbourne design community.
Interior
All cladding timber is white oak, which has been steam-bent to suit the unique curved geometry of the build. The battens are all 32x32mm moulded to a rounded 'dome' shape, and curved to seamlessly merge the planes of the walls and ceiling.
A clear water-based cream coating was used on the walls and ceilings. The water-based cream accentuates the natural grain of the timber and protects it from the wear and tear of human traffic.
The click-on batten system utilities a simple clip connection, which is pre-fixed to a mounting track. It is applied to curved walls and seamlessly connects to the direct fix ceilings. The system extends over concealed doors and integrated lighting systems to allow for continuity and linear flow in the space. In a breakout area, the same shape battens are used in a suspended screen application.
In contrast to the lightly toned white oak is the two meeting rooms, where a traditional tongue and groove cladding system with hidden fixings was used and given a darker stain.