Shrouded House is designed to accomodate a maturing family, and respond to their changing needs of occupation, from individuals, to their teenage children, to extended family.
Project Name
Shrouded House by BKK Architects
Location
Armadale VIC 3143
Australia
Photographer Details
Peter Bennetts
Image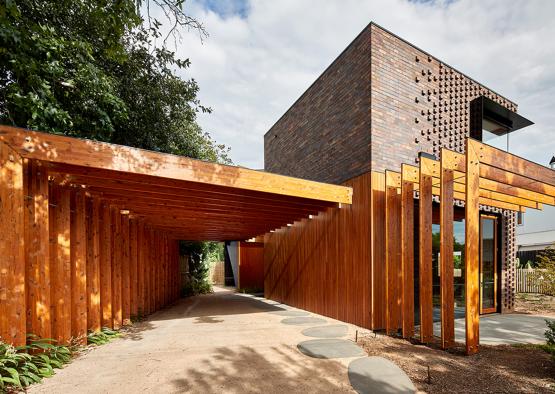 Image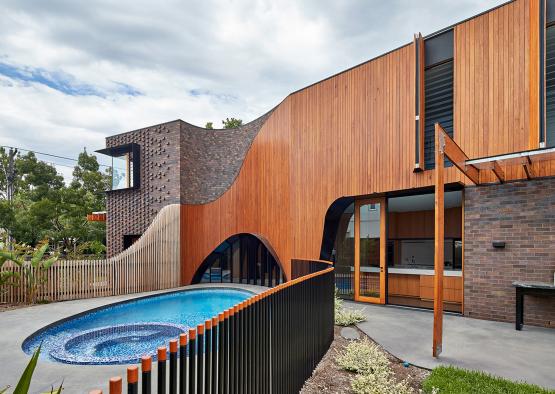 Image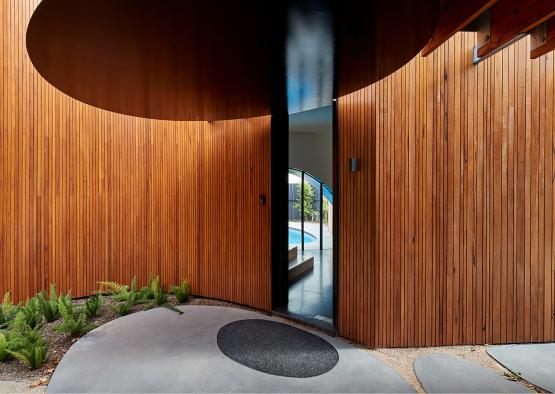 Image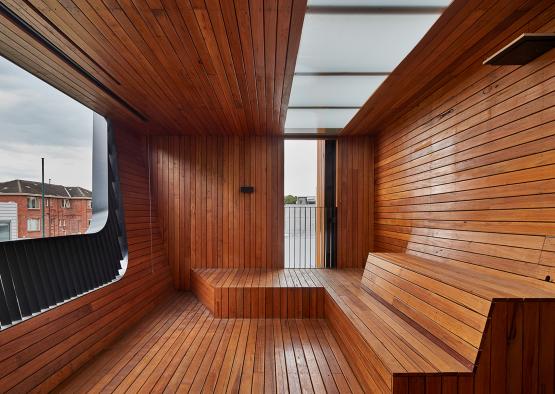 Image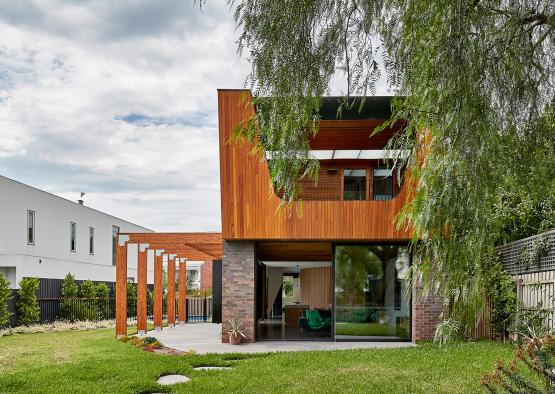 Image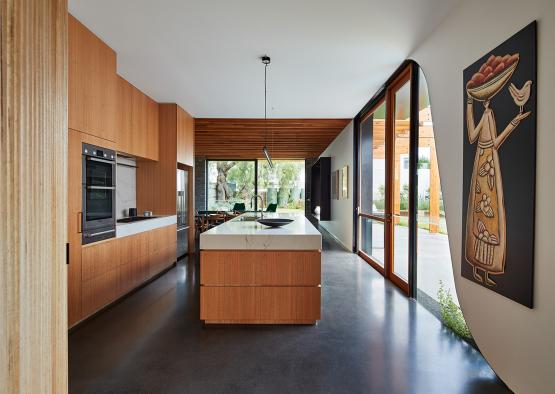 Image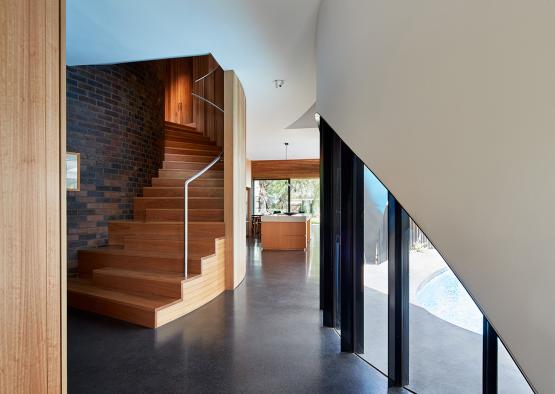 Image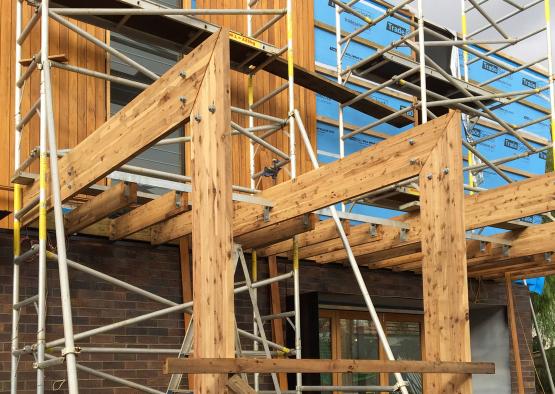 Image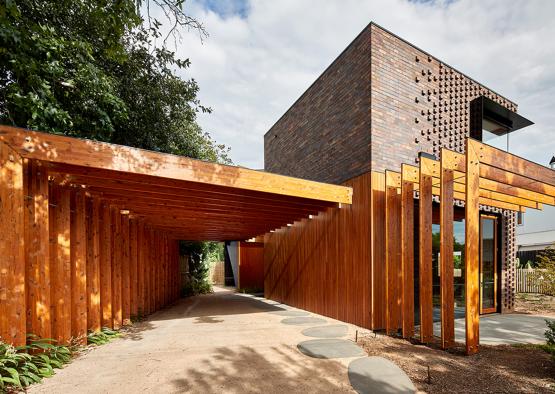 Image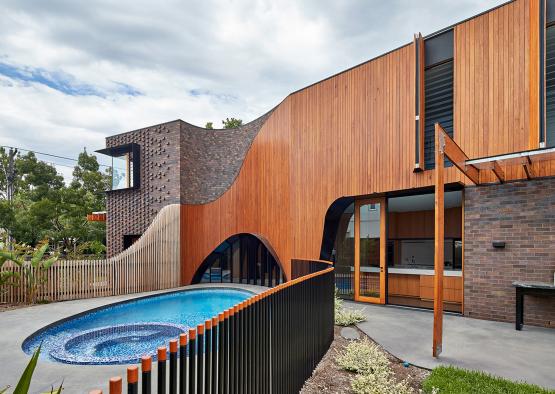 Image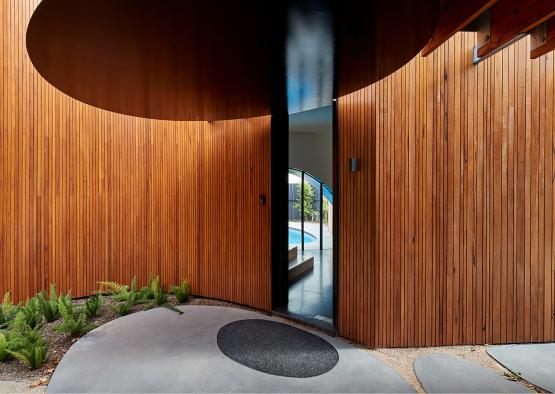 Image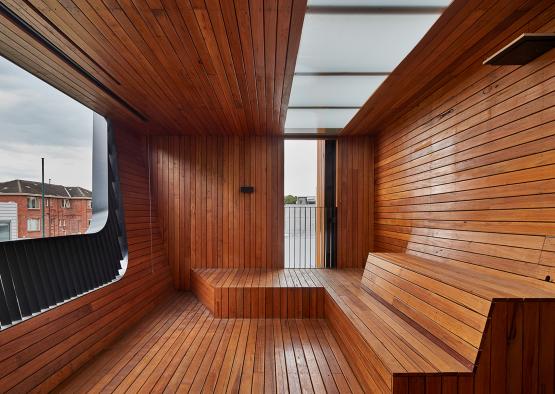 Image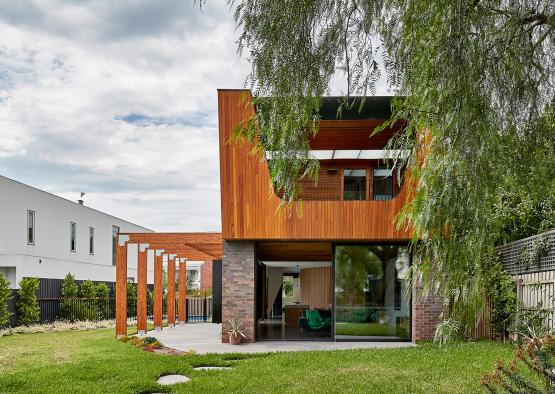 Image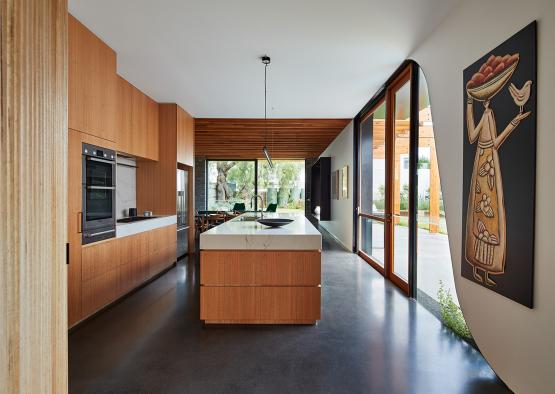 Image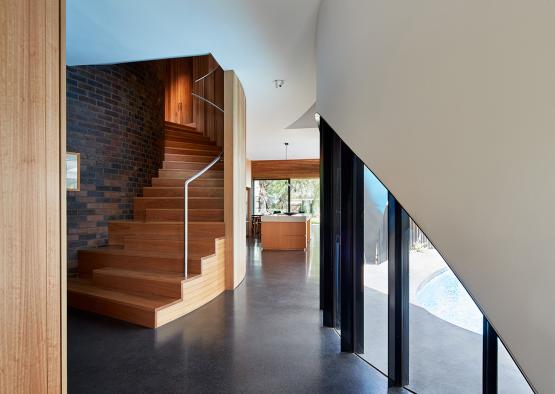 Image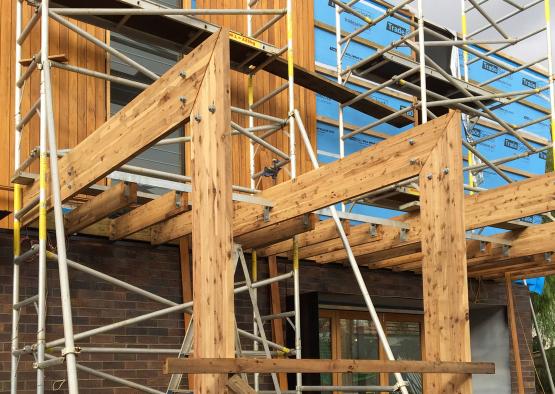 Overview
Shrouded House is a continued exploration of the nature and language of space by BKK Architects. The design prioritises liveability and programming of space, rather than 'architecture as object', which can fail to address practical design. The house is designed to adapt to the changing needs of the clients, who have teenage children. The space can accomodate the clients, their family and extended family, all with equal ease. 
Structure
Structurally, Shrouded House relies heavily on engineered timber products. The floor system is comprised of Glulam joists and bearers, while the rafters and roof system is made from LVL beams. Wall elements are mainly masonry construction. The external pergola is also constructed from Glulam beams. 
Exterior
The existing timber fence on the property featured a curvilinear form, which was exploited by the architects, and used as a starting point for a curvilinear motif throughout the residence. The curved line is continued around the edge of the pool, before dramatically sweeping upwards into the facade, occasionally revealing rugged brickwork behind the timber cladding. The same technique is used to reveal window openings dotted throughout the facade.
Cladding on the exterior of the structure and fencing is shiplapped silvertop ash. An outdoor living room on the first floor is both deck and living space, and is entirely clad in dressed silvertop ash. 
Interior
The curved motif continues throughout to the interior the residence, forming the main feature element of the entrance; a curved timber and brick wall forming a grand staircase. Exposed timber beams are a recurring aesthetic element of the interior spaces, particularly the generous downstairs living spaces.
Timber clads one side of the first floor hallway, meandering through the house and fully releasing outside, fully cladding the covered outdoor living space. Wall lining is silvertop ash, and the stairs are constructed from blackbutt.