A glulam timber span of epic proportions covers a new leisure facility in a rapidly growing community in the ACT.
Project Name
Stromlo Leisure Centre, ACT, by Cox Architecture
Location
35 Crowder Circuit
Stirling ACT 2611
Australia
Image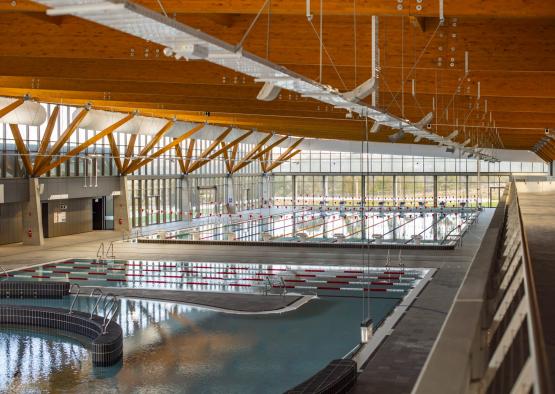 Image
Image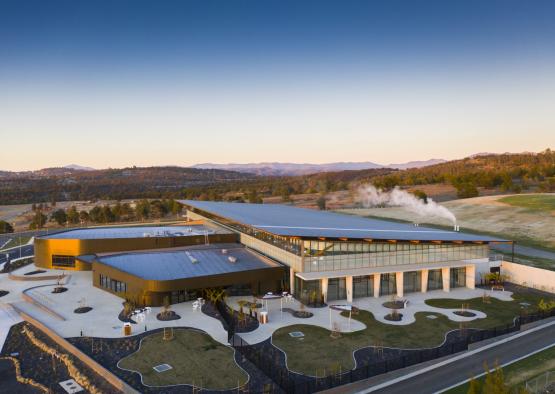 Image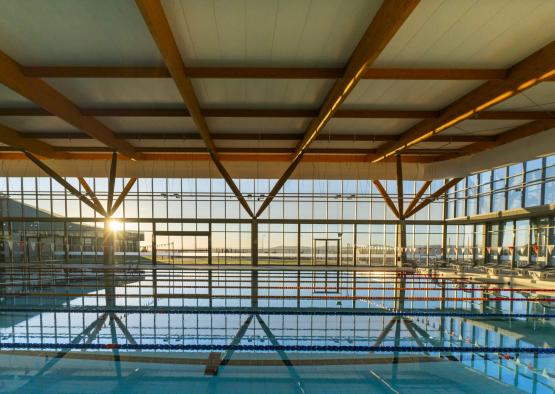 Image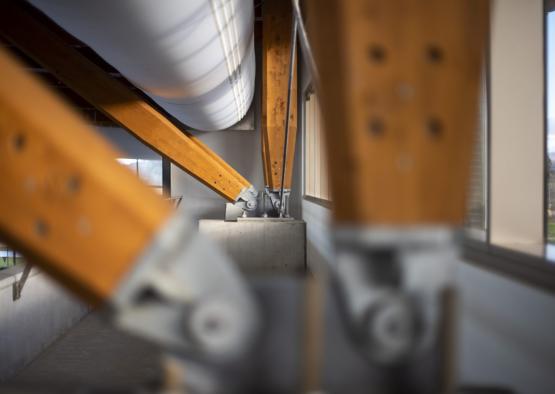 Image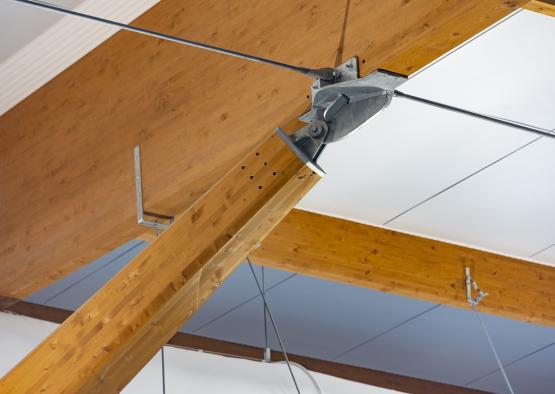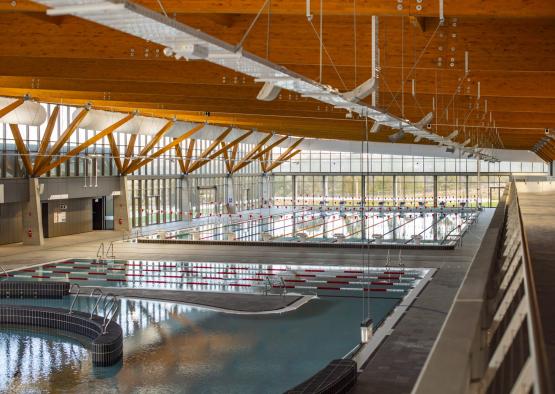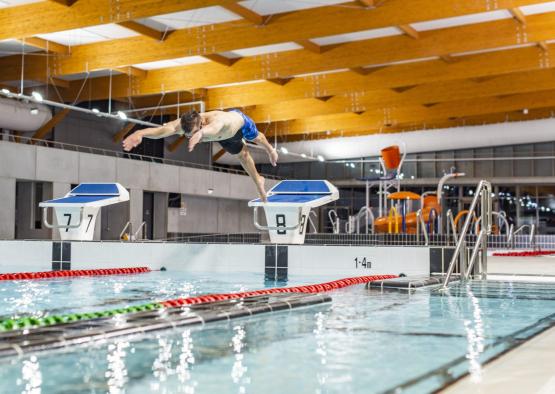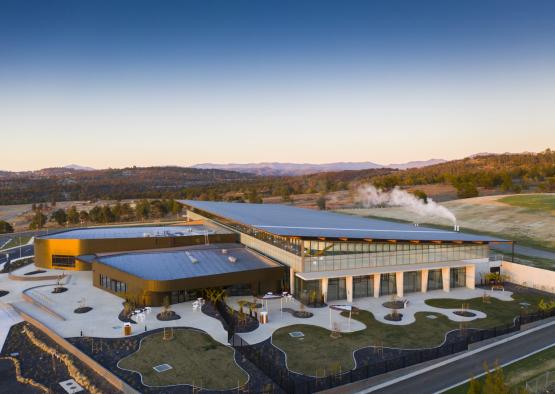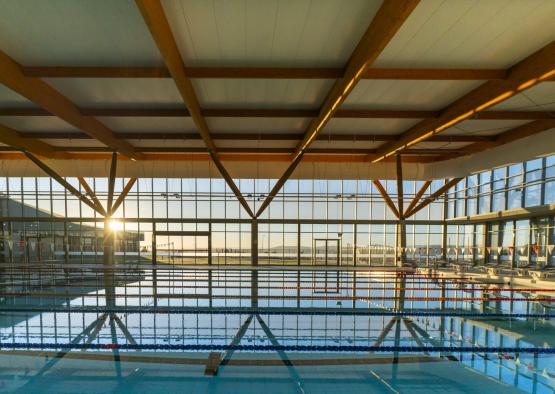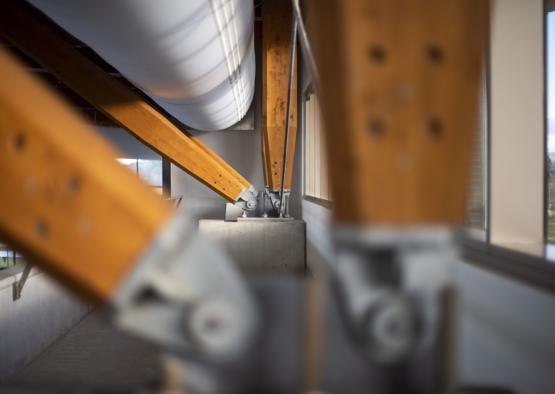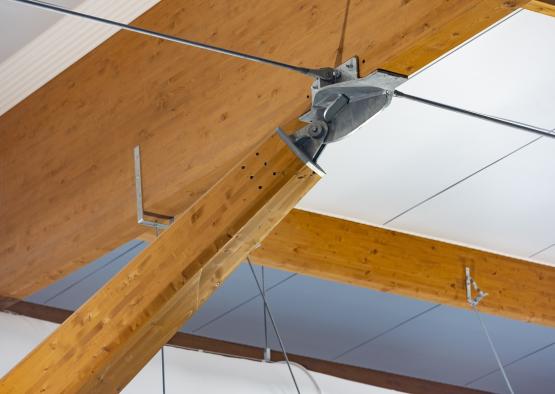 Overview
The Leisure centre is located within Stromlo Forest Park in the ACT, near the site of the Mt Stromlo Observatory. The project was commissioned by the ACT Government to serve the rapidly growing community of Molonglo.
Structure
Besides the striking visual impacts of a timber structure, glulam was also selected for its durability and ease of maintenance. The glulam also functions and lasts well in a corrosive environment. 
The epic structural span over the pool is potentially currently the longest timber span in the Southern Hemisphere. It has greatly reduced the need for columns, which allows visitors of the Leisure Centre to enjoy a visually unimpeded aspect of the interior and surrounds. The uninterrupted views of the valley below capture many major icons of the capital city, through to the surrounding mountain ranges in the distance.
The roof structure in the buildings pool concourse incorporates glulam struts, beams and purlins. The timber members sit upon a concrete datum line that encircles the concourse. Clustered glulam struts form a rhythm of supports around the perimeter of the main concourse. The load is transferred brilliantly through the strut columns, which operate 'like outstretched hands', supporting the roof structure. 
Glulam beams and struts have a tapered profile to create a gentleness and sense of fluidity and lightness to the facility. Steel detailing to the junctions and connections are designed with consideration to reinforce its dexterity.
Interior
A major win for their facility was having the natural character of the timber remain exposed inside. The engineered material is not only capable of huge spans, but is highly durable, and provides a clear and honest visual connection with the surrounding environment of Stromlo Forest Park.
The locally inspired material palette transitions from outdoors to indoors, fostering a strong connection between internal and external spaces. The pool concourse finishes are robust, functional and raw, emulating classic Aussie colours, with patterned pool tiling in warm oranges, yellows and blues.
The carefully considered, rational strategies of the new SLC are balanced with playful aesthetics. The final building puts its setting and community top of mind – creating a building that is truly of its place and for its people.