A curved CLT pavilion has been added to the grounds of the lush modernist Glass House designed by Lina Bo Bardi
Project Name
Summer Pavilion at Casa De Vidro, Sao Paulo, by Sol Camancho (RADDAR) Architects
Photographer Details
Leonardo Finotti
Image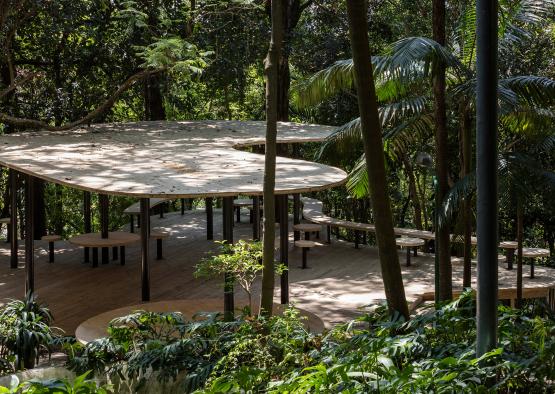 Image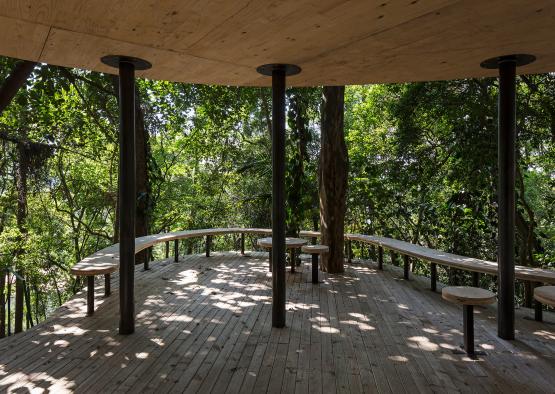 Image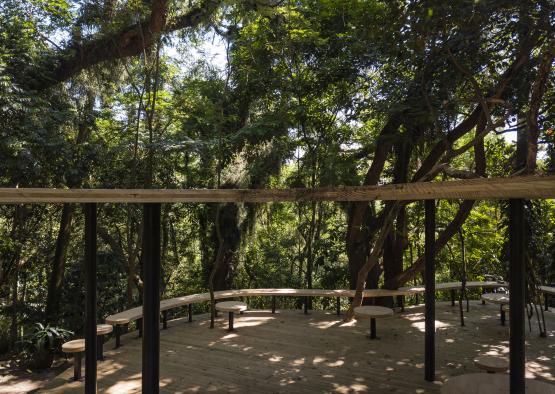 Image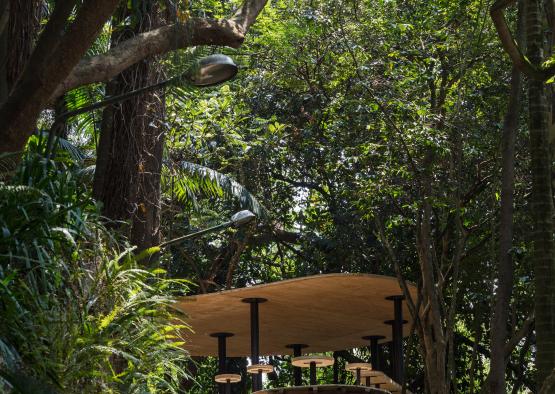 Image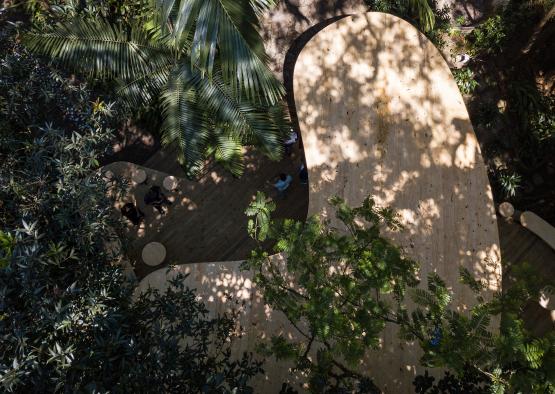 Image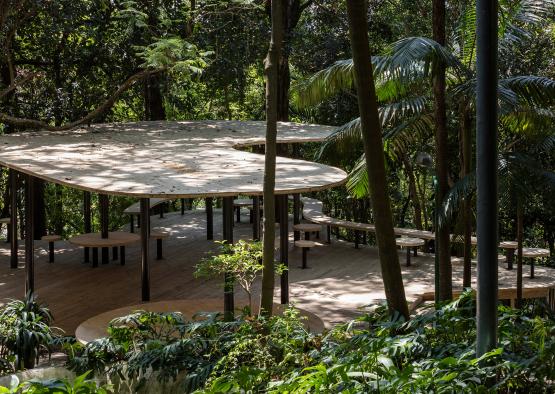 Image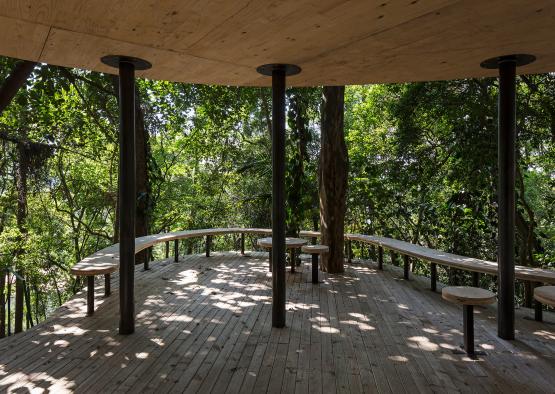 Image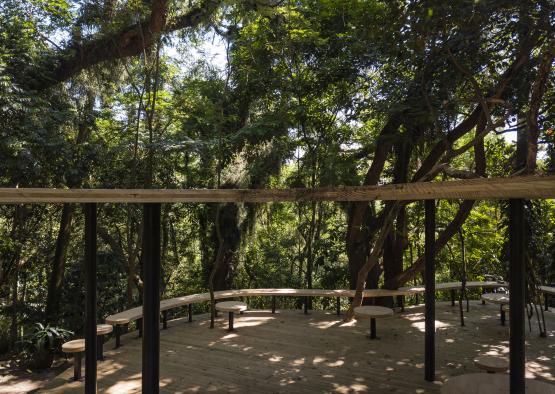 Image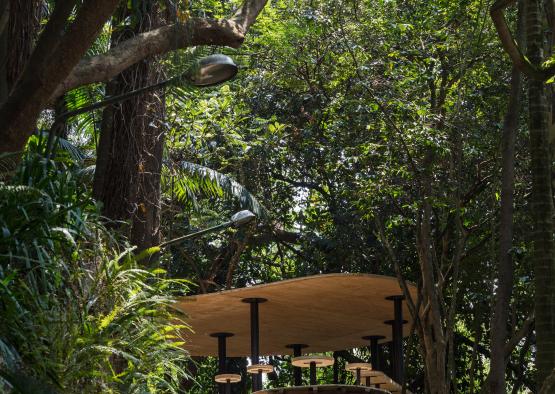 Image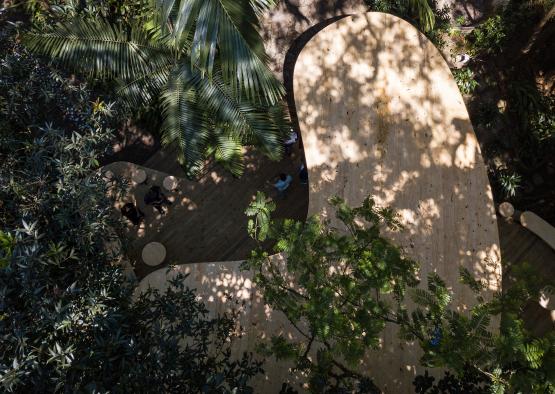 Overview
Brazilian modernist Lina Bo Bardi is one of Brazils most celebrated architects, with her Glass House representing a prime example of the modernist aesthetic in Brazil. A timber summer pavilion has been added to the lush grounds of the building, located in a jungle setting near Sao Paulo. 
Structure
Following the modernist aesthetic of slender columns supporting a flat roof, the pavilion uses thin timber columns with a cross laminated timber (CLT) roof. The lightweight, but high-strength properties of the material made it an intriguing choice for the pavilion. The winding shape of the roof required a material that was easily shaped. CLT is easily prefabricated into complex, irregular, or organic shapes using a digital CNC router. The high spans that can be navigated by CLT made it a great choice for the minimal, modernist construction style required. 
Camacho states that although the material is growing in popularity in Europe and the US, Brazil is yet to adopt the technology into the mainstream. The summer pavilion project is one of the first to use the engineered timber technology. The project is a symbol for engaging with new timber and technologies in Brazilian architecture. 
The whole pavilion is elevated on wooden struts to allow it to minimally navigate the heavily planted gardens.